Holidays to Malaga, the city of sea, sun and adventure



Table of contents
Flanked by glorious beaches and majestic citadels, the city of Malaga, one of the world's oldest and most beloved settlements, is perhaps Costa del Sol's most popular holiday destination. Jet-setting followers of Picasso, Cervantes, as well as the latest fashion flock to Malaga. The cultural richness, the buzzing harbours, the scenic beauty of its surroundings, and the charm of local chiringuitos make Malaga Holidays the experience of a lifetime.
The Top 5 Things to Do in Malaga
1. Make Merry at the Annual Feria de Malaga
?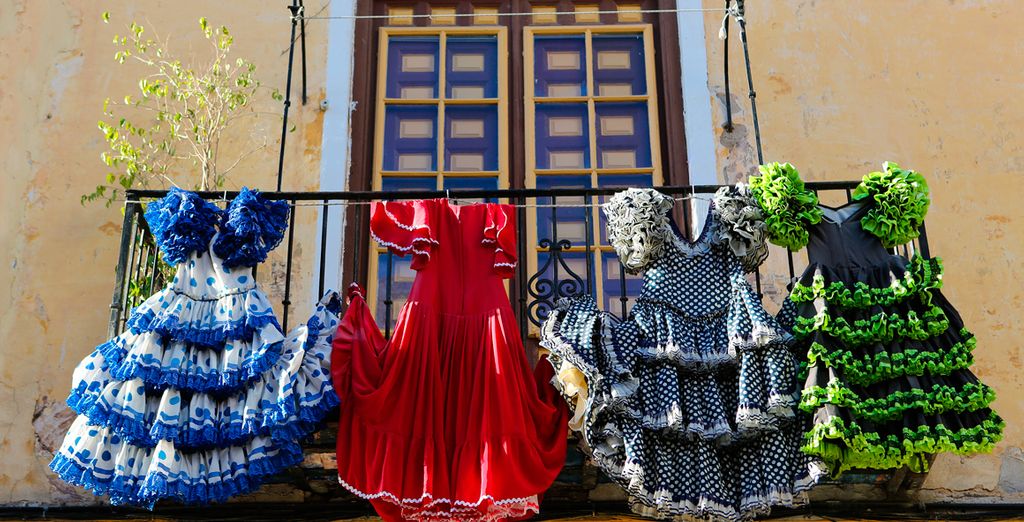 Every August, the locals put together a 9-day Rio-style fiesta with floats, fireworks, flamenco, and fino. To celebrate Malaga's becoming a part of the Catholic Crown of Castilla in 1487, the people of Malaga also attend daily bullfights at La Malagueta, and visitors are welcome to join in the festivities.
2. Visit El Castillo de Gibralfaro
?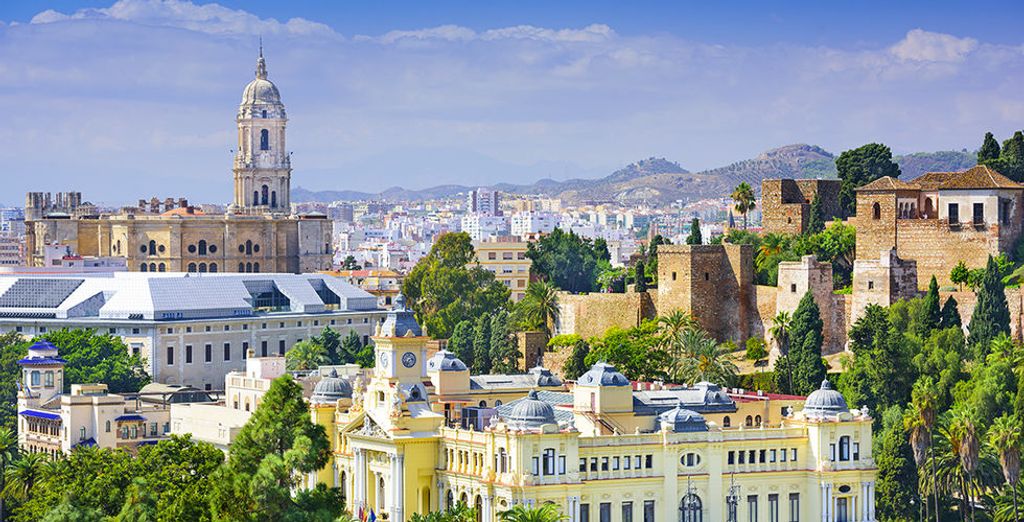 This Moorish palace perched on a hill overlooking the city of Malaga dates back to the 10th century, but a Phoenician fortress was here 15 centuries earlier. The Moorish fortress was substantially enlarged and reinforced 4 centuries later to protect the Alcazaba, a citadel which was home to the city's governors. This legendary palace protected the locals for 3 months from Catholic monarchs, and today houses the military museum.
3. Enjoy La Concepión Botanic Garden
?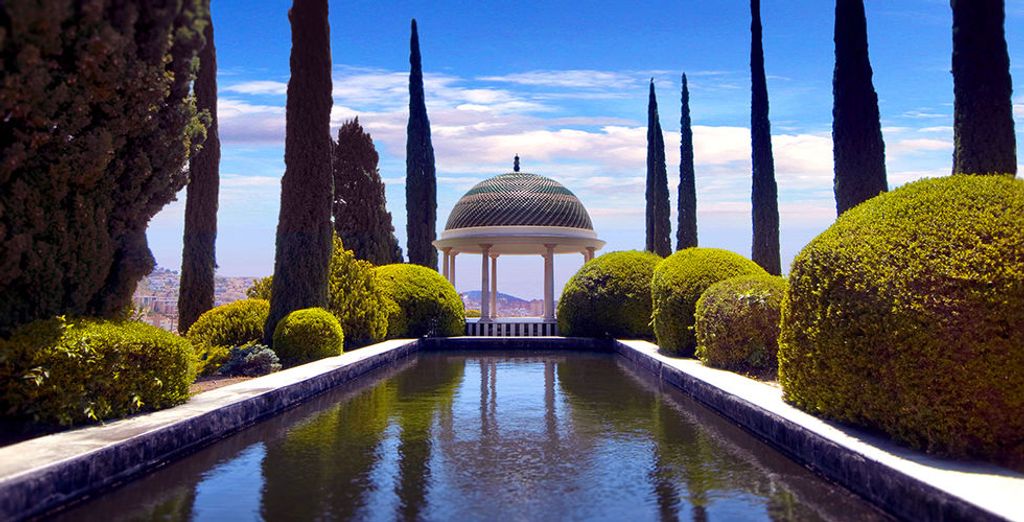 Stretched across 25,000 sq.m. on the outskirts of the city, this massive botanic garden was laid out in 1850 by a local noble couple. Thousands of plant species from across the world thrive in this medley of formal and tropical gardens, along with bird species from their natural habitats.
4. Trek to Nerja Cave
?
In the summer, when the valley of the River Chillar is nearly dry, the hike to Cueva de Nerja is a 6-hour leisurely walk through an ankle-deep stream. At the end of the hike, you can indulge in a quick dip in the azure basin, before making your way to the cave. Once inside the 5km-long cave, you can enjoy concerts and marvel at the stalactites as you hear stories of the cave-dwellers who lived here in the Bronze Age.
5. Follow in the Kings' Footsteps
El Caminito del Rey (The King's Footpath) is a scenic route near the village of El Chorro, winding across the steep cliffs of a narrow gorge. A suspended walkway pegged onto the cliffs is the mainstay of this excursion, which was a daily commute for 20th century workers at the nearby hydroelectric plants.
Our Best Hotels in Malaga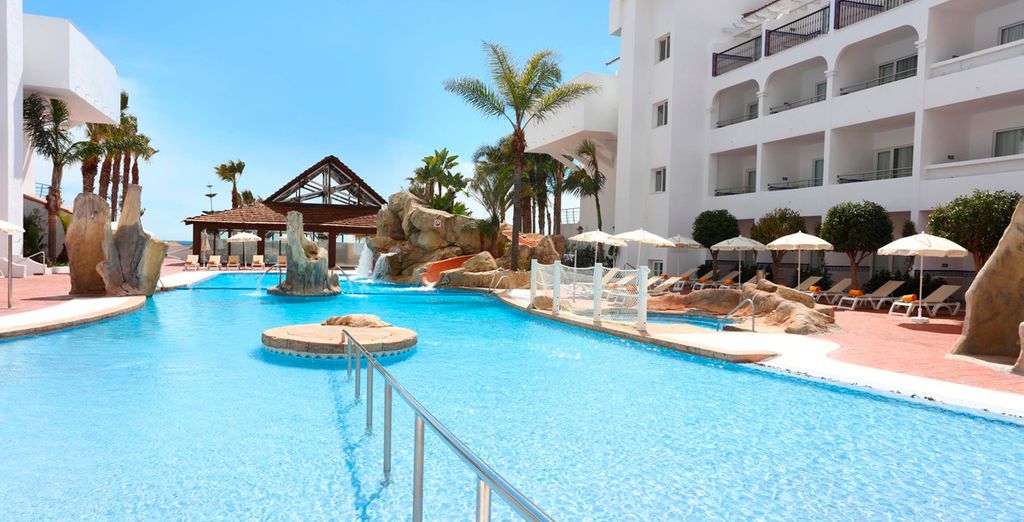 On the beautiful El Saladillo Beach, half-way between the city of Malaga and the Gibraltar, lies the 4-star IBEROSTAR Costa del Sol Hotel. Mere minutes from the picturesque town of Marbella and the cobbled alleys of Estepona, it's the archetypal Spanish beachfront resort with traditional mosaic tiling and a pool carved out from cave, but glamorous nonetheless.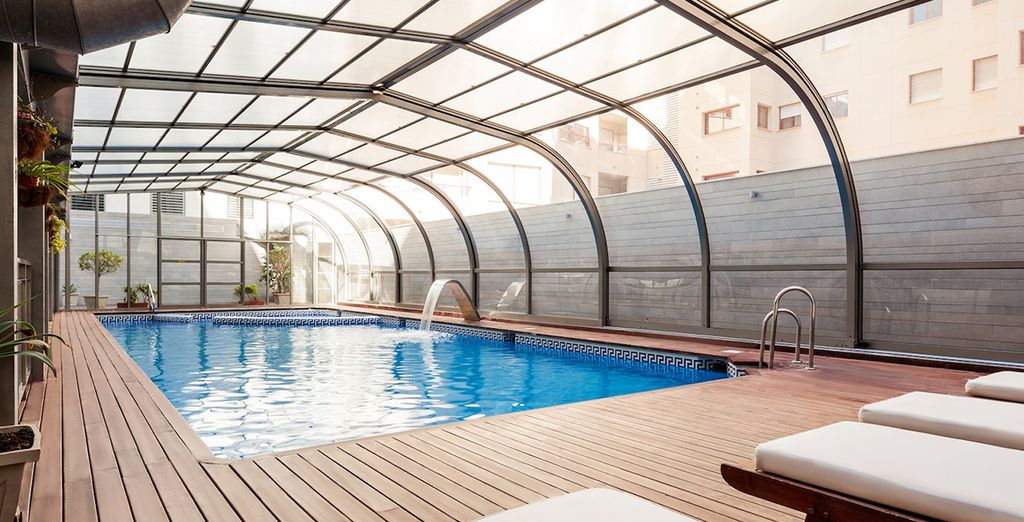 Overlooking the Port of Malaga, the 4-star Ilunion hotel is your gateway to the art, culture, history, and the nightlife of the area. Galleries, museums, a cathedral, and a castle await to be discovered. And after every rewarding but exhausting walk, the hotel stands by with refreshing spa, pools, thermal loungers, and authentic Malaga cuisine.
?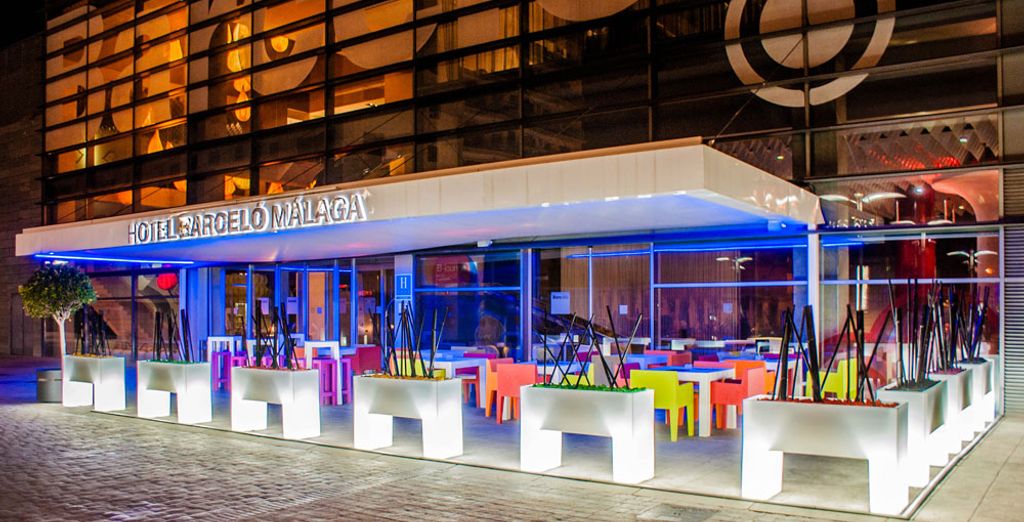 A stone's throw away from the port lies the 4-star Barceló Malaga Hotel. With its avant-garde design, colourful décor, and huge steel slide in the lobby, you can't miss it. A railway station with high speed services to Madrid, Barcelona, the Metro systems, and the local airport is within walking distance, helping you enrich your stay with visits to Andalusia and Spain's most popular tourist attractions.
?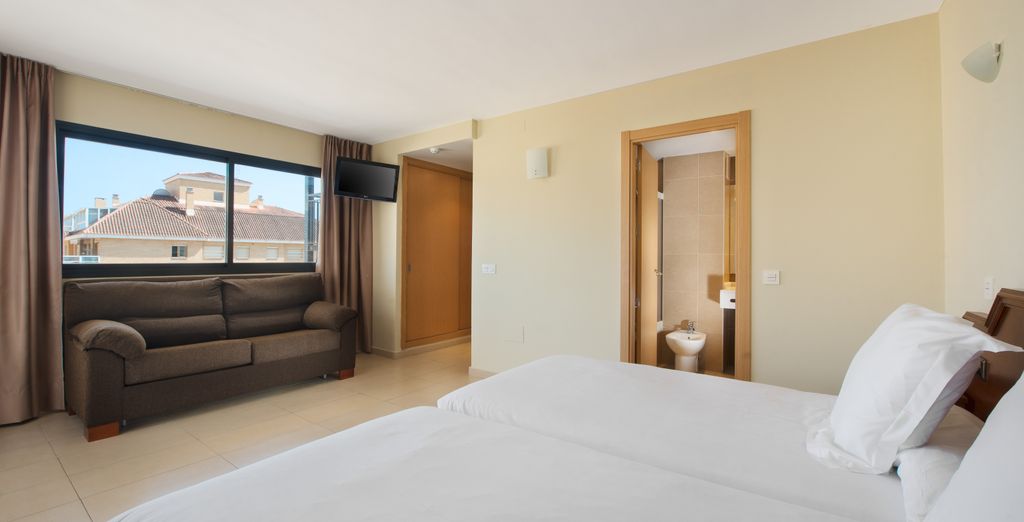 The 4-star Mainare Hotel near Fuengirola is a short drive from the airport and a quick stroll from the Torreblanca train station, and a stone's throw away from the beach. It's also your portal to the popular Bioparc Fuengirola wildlife park, breath-taking cliff-edge views of Ronda and lazy afternoons spent marvelling at the opulence of the town of Seville.
?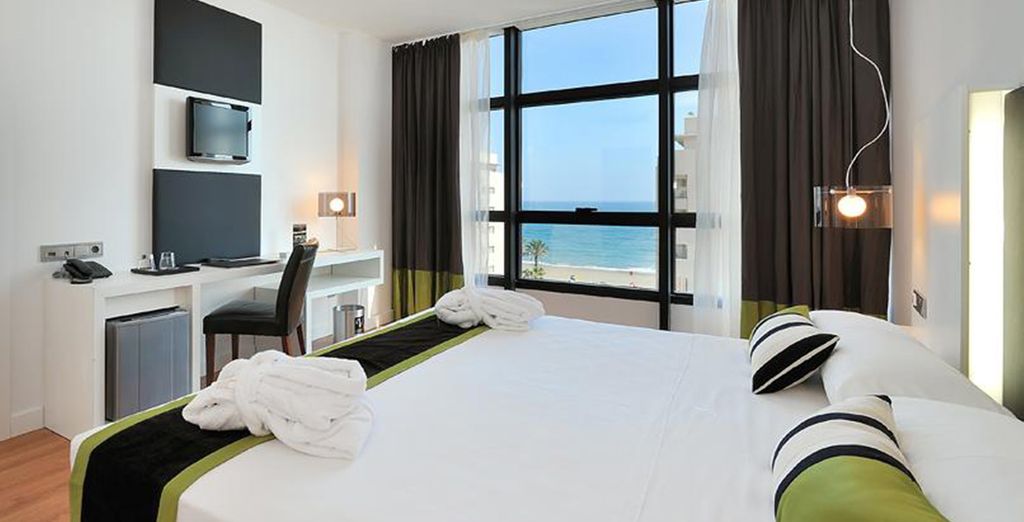 Nothing if not unconventional, the 4-star Vincci Malaga Hotel lies right next to Parque del Oeste, a green oasis overlooking the beachfront. This designer hotel features contemporary décor in neutral colourways, views of the Mediterranean Sea across San Andres Beach, and quick access to all of Malaga's landmarks.
When Is the Best Time to Go on Holiday in Malaga?
With mild falls and winters, warm and pleasant springs, and hot but dry summers, Malaga holidays can be planned throughout the year. Sea temperatures stay at a comfortable 22°C in September, and they rarely drop below 15°C in February. Visit in July to enjoy 11 hours of sunshine per day, but don't worry if you can't make it on the busiest month of the year; in Malaga, 320 days out of every year are sunny. Occasional showers in the colder seasons call for a jacket and an umbrella. but Malaga is one of those places where you can travel light and enjoy yourself, whatever the season, especially with so many local boutiques ready to expand your wardrobe. In fact, tourists are happy to add an extra layer in low season and forego a sea dip for the privilege of enjoying the local cuisine as early as March or as late as November.
Going on Holidays to Malaga
Malaga is an excellent destination for a holiday abroad, however short, for the entire family. Most of its landmarks, including the Roman Theatre and the Picasso Museum, are packed neatly together in this compact city, and easily accessible on foot. Within a matter of days, you will have had more than a taste of what Malaga stands for, though it's hard to experience 3,000 years' worth of history and culture in so little time. It's next to impossible to be stuck for ideas in Malaga.
Enjoy Your Holidays in Malaga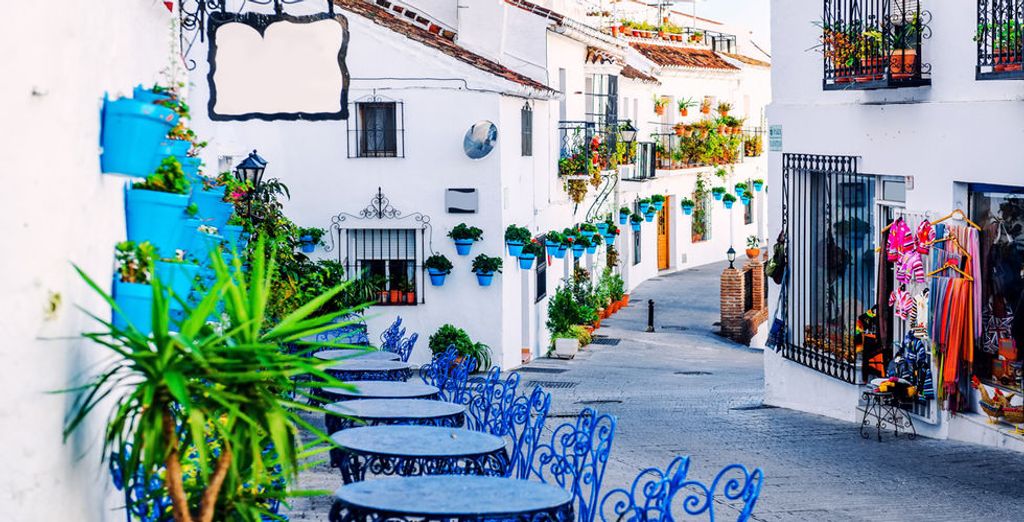 Public transport, although available and reliable, rarely proves to be necessary for tourists with central accommodation in this pedestrian-friendly city. Malaga holidays tend to include tours of the Andalusian region and trips to Spain's most-loved cities, seeing as they're easily reached by train. Some hotels offer car rental services on top of airport shuttle, and it's always a good idea to ask about parking, bus access, and shortcuts on foot to explore all of Malaga at leisure.
The Opinion of?the?Voyage?Privé?Travel Expert on Malaga
?
Blending Andalusian charm and rich cultural heritage with the glitz of avantgarde fashion and architecture, Malaga is more than the thriving foodie scene, the throngs of bullfights or the colourful festivals. It's a city that gives nothing away as it waits for you to turn the blank canvas of your travels into an eclectic mash-up of colours, places, and faces.
Holidays in Malaga
Situated on Southern Spain's Costa del Sol among hilltop citadels and beautiful yellow beaches, Malaga has sunshine, history, culture and luxury galore. A favourite among the young, fashionable and jet-setting crowd looking for a good time, as well as those hot on the trail of Picasso and the rich history of the city, Malaga is a welcoming destination rich in culture.
Malaga is one of the world's oldest cities, and visitors can chart its history from the Baroque Cathedral to Gibralfaro Castle, dating back to the 10th century. There is even a Roman theatre.
The once run-down port has been renovated to its former glory, and the historic town centre has been beautifully restored, boasting boutiques, restaurants and art galleries among a throng of eclectic streets with Gothic facades. Idyllic beaches are a stone's throw from bars, shops and accommodation.
Things to do in Malaga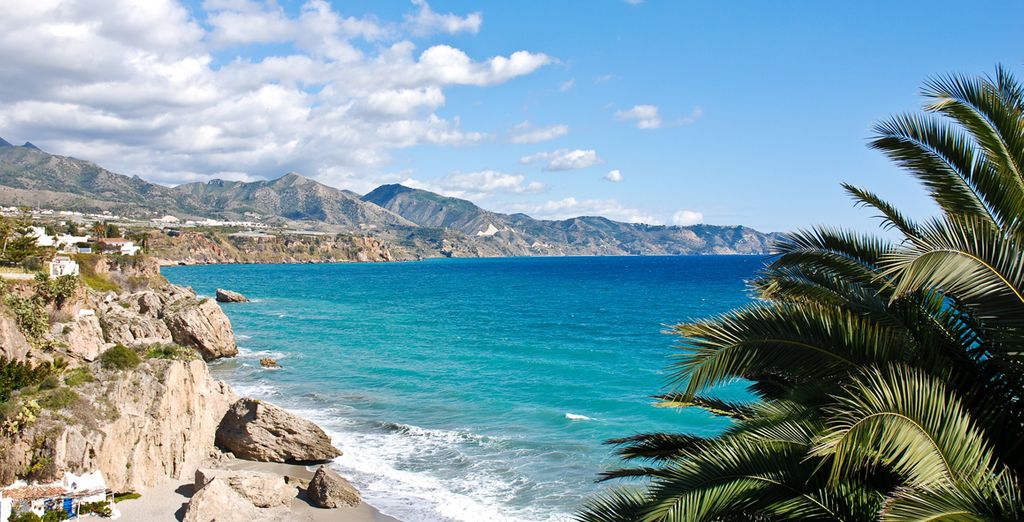 Spend your days relaxing on the beach and your evenings enjoying fresh seafood tapas and traditional sweet wine at a local chiringuito or beach bar during your holiday to Malaga.
For those who enjoy exploring, there are a range of museums, galleries and monuments with fascinating histories. The Museo Picasso has an extraordinary collection of Picasso's works, as is fitting in the town of his birth. The Catedral de Malaga is also well-worth a visit, boasting incredible panoramic views from the tower, as well as a beautiful domed ceiling inside.
The sunny climate and surrounding orange groves make for a vibrant and electric atmosphere by night. There are plenty of relaxing bars and great restaurants for those who want to take it slow, and for the thrill-seekers there are a range of clubs to be discovered during your holiday to Malaga around Plaza de la Merced and Plaza de Uncibay
Where to stay in Malaga
As top-of-the-range luxury travel experts, we provide spectacular private apartments and luxurious hotels. We can cater a relaxing and hassle-free holiday to Malaga to your individual needs, whether you are a couple seeking solitude or a family or group of friends looking to spend some quality time together. Whether you are looking for a hotel by the beach or an apartment in the historic centre of town, we can find the perfect fit for you.