Holidays to La Palma: the forgotten Canary island



Table of contents
Luxury Holidays to La Palma with Voyage Privé. Time to relax on the beach, experience Spanish fiesta, enjoy delicious seafood & island-hop | Book Online Now
Relax the day away at the beach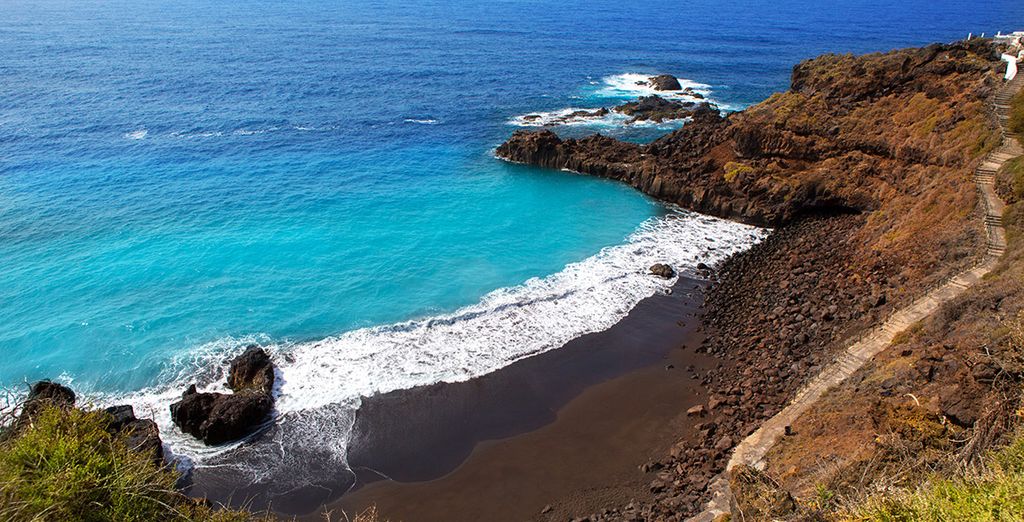 La Palma offers many different beaches to escape to, including Tazacorte Beach. Just a half an hour drive from Fuencaliente, this beach claims to be the warmest area on the whole island. It boasts a beautiful stretch of volcanic sand that is surrounded by a promenade, which offers lots of different fishing restaurants to sample the delicious catch of the day. Alternatively, unwind at Puerto Naos Beach. It houses the longest stretch of sand in all of La Palma which is lined with beautiful palm trees offering an area of serenity to catch the sun, without feeling overcrowded.
Dance the day and night away at the "Devil's Fiesta"
This wonderful festival takes place on the north-west coast of La Palma. The festivities begin in the early evening with a spot of salsa dancing in the main square. However, the main event takes place in the early hours of the morning, so stock up on coffee. You'll be greeted with a unique display of dancers dressed as giants, then a spark-spraying devil character enters the scene amid a fabulous confetti of flames and fireworks. Don't forget your camera because this is an evening you won't want to forget.
Go hiking up Roque De Los Muchachos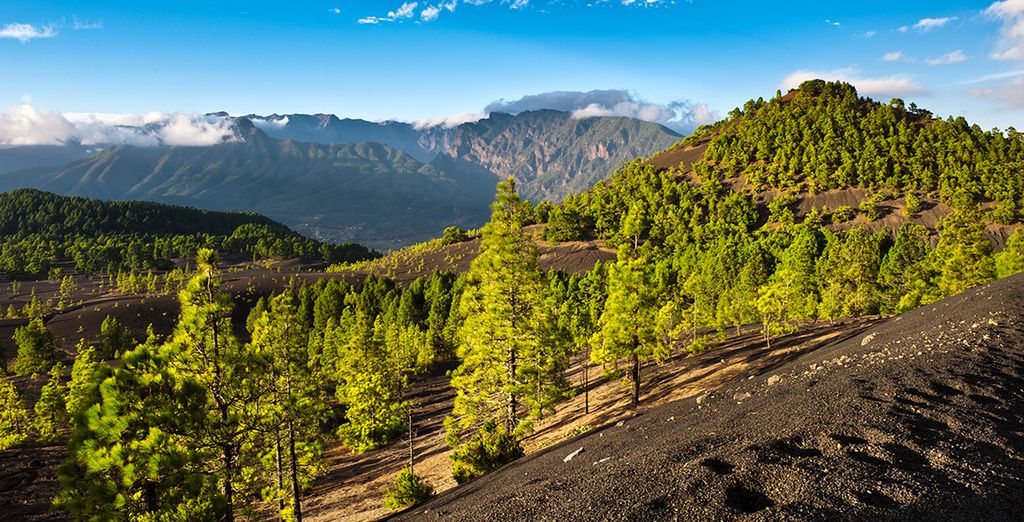 After an evening of partying, take a hike up this beautiful mountain. At almost 8,000 feet high, this is the highest peak of La Palma. It's part of the La Caldera de Taburiente National Park and as you ascend to the top you will be greeted with an astronomical observatory, with six massive telescopes, offering you stunning views from above. A special moment happens once a year when all the lights across the entire island are switched off to give you a unique and spectacular opportunity to star-gaze.
If you're searching for a holiday that will offer you lots to do but give you a chance to escape, then a holiday to La Palma is a perfect choice. A trip to La Palma with us means you'll not only relax and unwind, but you can do it in luxury too. We hand select each and every one of our luxury holidays to La Palma with you in mind to create the ultimate holiday. You can get exclusive access to these deals today by signing up to our website now for exceptional discounts, prices and deals for holidays to La Palma.