Spain Sun Holidays



Table of contents
One of Europe's most popular holiday destinations, Spain is famous for its good climate, beautiful cuisine, and rich culture. Spain has a diverse landscape, and many of its regions offer a variety of beautiful destinations to see. From mountainous regions and clifftop towns to coastal resorts and its many islands, there are multiple locations for those wishing to experience sun holidays in Spain. The country is full of a variety of cultures, each fiercely proud of their heritage. From the Basque region in the north to Catalonia in the east, each of the different areas provides you with a fascinating way to experience Spanish life.
From flamencos to beautiful cathedrals, and sangria to tomato festivals, Spain offers you a fascinating mix of tradition and modern culture. Spain's fascinating landscapes provide a beautiful backdrop while you experience some of the country's many activities. The country is an outdoor paradise, and its consistently good weather makes it the perfect destination to visit for year-round sun. Spain's cities are perfect for mini-breaks and offer something unique. For culture lovers, Madrid is the ideal city to explore, and fans of art and architecture can't go wrong with a trip to Barcelona. Families, on the other hand, will quickly fall in love with Valencia due to its museums, aquariums, and beaches.
The Voyage Prive travel expert's opinion on travel to Spain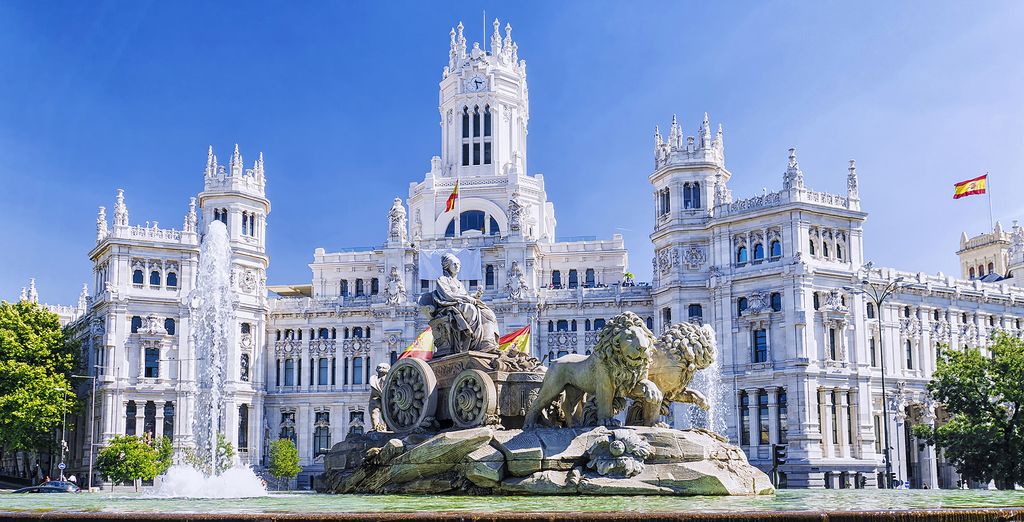 It's the country with the most days of sun in Europe, so if you are looking for somewhere to top up your tan, you can't go wrong with sun holidays in Spain. Spain is home to multiple beautiful island resorts, including Ibiza, Majorca, and Lanzarote, each with their own allures. For teenagers and young adults, Ibiza offers the perfect combination of music and sunshine. Scuba divers will discover a fascinating array of sea creatures and historic wrecks in Lanzarote, whilst Majorca is perfect for families to enjoy a relaxing break.
Spain is famed for its world-class art, so for art lovers, there are a variety of beautiful displays for you to admire. There's also a fantastic array of stunning architecture, much of which has been influenced and designed by the country's most famous sons, including Gaudi. Spaniards are passionate about their sport, and the country is home to many of the most famous sporting locations in the world. From Real Madrid's Bernabeu and Barcelona's Camp Nou to the many Formula One tracks and tennis venues; for sports fans, Spain is the ideal location to watch brilliant games in beautiful weather.
Top 5 things to do/see in Spain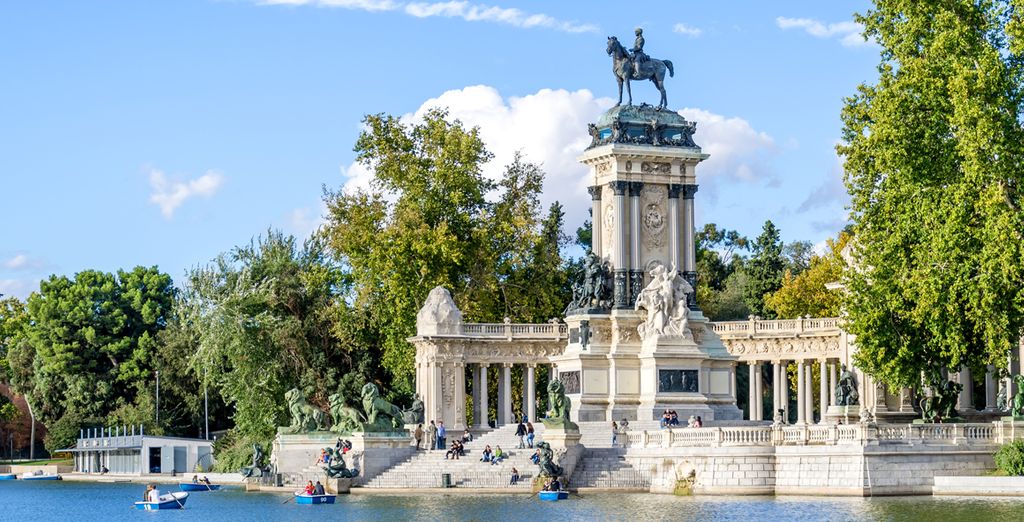 1. Enjoy a day at Siam Park
One of the most popular water parks in the world, Siam Park offers the perfect day out for all the family. Located on the Canary Island of Tenerife, the park's design has taken inspiration from Asian influences. The park offers something different for everyone, so whether you are a thrill seeker or simply looking to relax in the sun, you can't go wrong with a day trip to this brilliant waterpark.
Discover our travel deals to Tenerife: weekends, last minute, holidays, short breaks.
2. Visit the Alhambra
The Alhambra in Granada is a must visit destination within Spain. Set against the impressive backdrop of the Sierra Nevada mountains, the Alhambra is one of the country's most beautiful sites. The Alhambra comprises a series of historic buildings, a mesmerising palace, picturesque courtyards, and stunning gardens. It is one of the most popular destinations to visit in Spain and it's easy to see why.
3. Explore the Sagrada Familia
Barcelona's Sagrada Familia is perhaps the most impressive structure within the city. One of Gaudi's many designs in Barcelona, the beautiful cathedral is still under construction, but don't let that put you off. The building's many spires, detailed design, beautiful exterior and interior make this is a must-see destination within Spain. The Sagrada Familia dominates Barcelona's landscape, and simply can't be missed.
Visit our exclusive Barcelona travel deals: weekends, stays, last minute, city breaks, holidays, travel guide.
4. Take a Segway tour of Valencia
Valencia is full of history, culture, and beautiful architecture. The city's many Segway tours offer a fantastic way for you and all the family to check out the attractions the city has to offer, whilst also allowing you to enjoy the beautiful weather. Most tours come with a guide offering you fascinating insights into the history of the city, and let you see venues up close.
Discover our holidays to Valencia: weekends, holidays.
5. Go cycling in the Pyrenees
The mountains in the Pyrenees offer a fantastic opportunity for you to experience the great outdoors, and it's the perfect place to see the picturesque regions of the country. Whether you want to go for a light bike ride in peaceful surroundings or challenge yourself and climb many of the hills in the area, cycling in the Pyrenees offers you a fantastic way to explore Spanish life.
Which hotel to choose in Spain for sun holidays
The Radisson Blu in Madrid is an elegant and artistic hotel, perfectly located to experience many of Madrid's famous museums.
Visit more deals to Madrid: stays, weekends, holidays.
The H10 Cubik in Barcelona is a modern hotel with a cutting-edge design, and its rooftop offers panoramic views of the city.
Practical information about Spain in sun holidays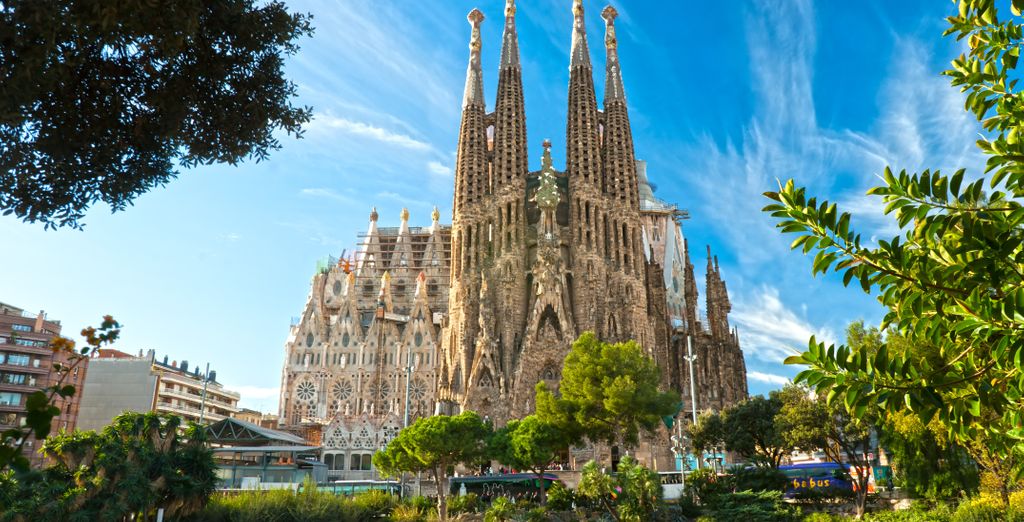 If you take a taxi, ensure that the vehicle is authorised and has distinctive markings. For city trips, get yourself a tourist card. This will cover transport costs and give you access to many attractions.
What is the weather in Spain?
For those seeking sun holidays, Spain is a fantastic choice given its year-round fantastic weather. It averages 300 days of sunshine a year.
What budget to plan?
Spain is a relatively cheap country to visit, so you'll be able to enjoy many of the activities on offer. A budget of around £70 a day, or the equivalent in euros, should allow you to take in the sights, as well as enjoy the local cuisine.
Discover more travel plans in Spain: stays, last minute deals, great deals, holidays, weekends.