TOP Best Hotels in Egypt



Table of contents
The perfect holiday involves multiple aspects besides your dream destination. Great accommodation is one of the most significant aspects of any memorable vacation. With Egypt being on most people's bucket lists, Voyage Prive is here to make things easier by handpicking some of the best hotels, resort spas and other forms of accommodation in Egypt.
Our best hotels in Egypt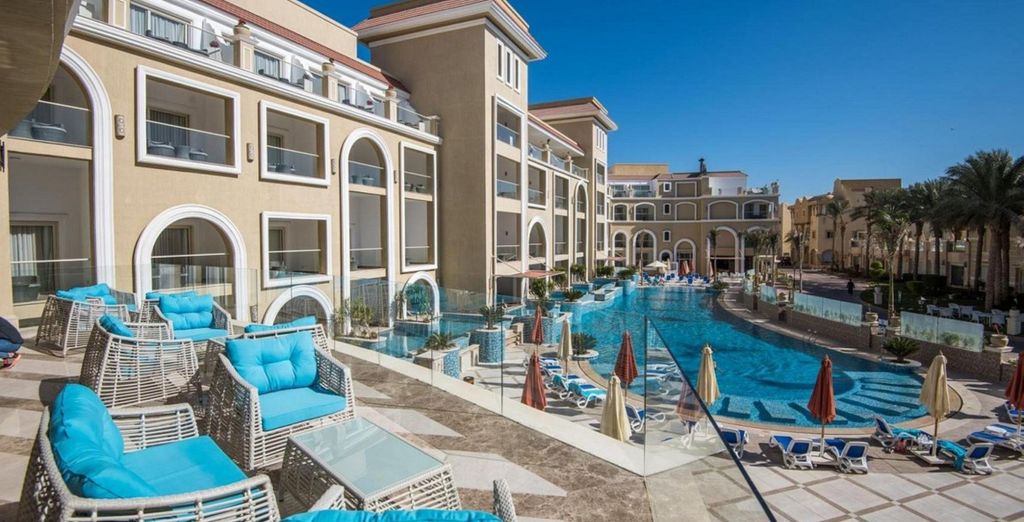 This is an outstanding adult-only resort found 26 km from Hurghada centre and 21 km from Hurghada International Airport. Its tranquil location is ideal for unwinding with your partner or friends while enjoying the amazing scenery of the Red Sea and the private beach. In addition to the state-of-the-art rooms equipped with modern facilities, the hotel offers great spa treatments and swimming services. Popular activities you can engage in at the Sunrise Resort include scuba diving, swimming, sports and wellness, among other forms of entertainment.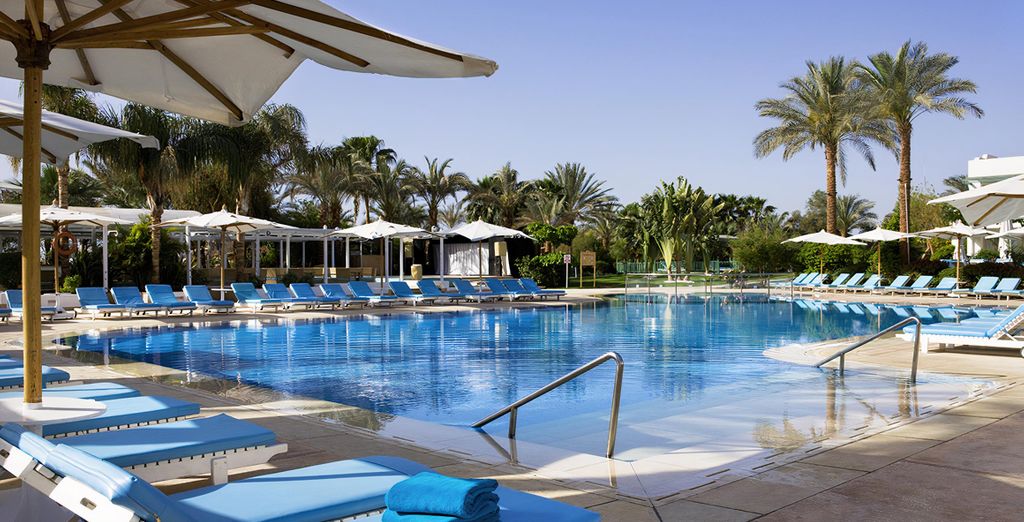 This is a conveniently located five-star hotel found in Naama Bay (less than 10 km from the Sharm El Sheikh International Airport). A stay at the hotel guarantees you an incredible stay at the private beach, access to spa and fitness facilities and live entertainment at the Bedu Bar. Your room may also allow you access to an amazing view as you sip on your tea, coffee or wine. Novotel is a family-friendly facility that invests in outdoor and kids' activities for couples that may come with their kids, which keeps everyone happy, entertained and engaged.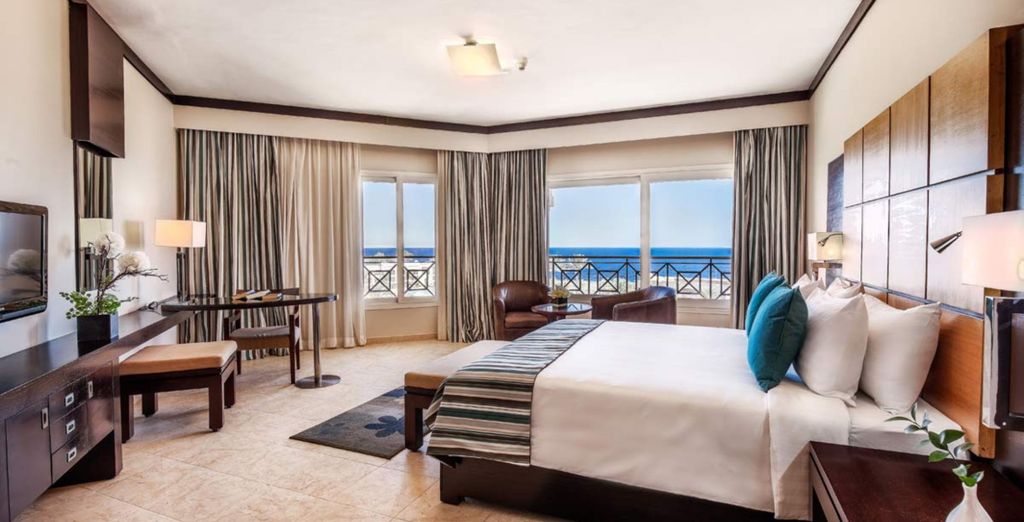 This resort is located in the Sinai Peninsula, Nabq Bay, along the shores of the Red Sea, which gives it a great ambience. In addition to its amazing history and culture, Cleopatra Luxury Resort also boasts a private waterfront beach. The natural benefits and the Resort's attention to detail create an incredible combination of tradition and exemplary service. Additionally, guests here can enjoy a wide range of sports and recreational activities at the games room, infinity pool, tennis and live entertainment.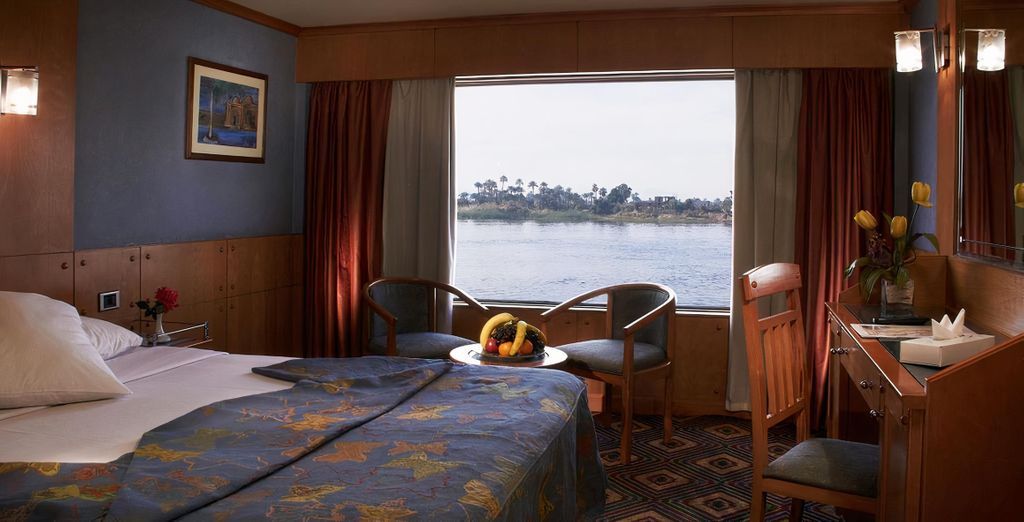 This hotel is found 25 km and 30 km south of Hurghada International Airport and Hurghada city, respectively. Besides its perfect location at the Red Sea, which guarantees you a magical beach view, a stay at the hotel is incomplete without a Nile cruise. Moreover, it supports the comfort of every family member, including little ones. As you enjoy the high-speed Wi-Fi in your room, your kids will be able to watch their favourite children's shows and movies before retiring to their cribs. The hotel also offers special outdoor activities that allow families and friends to make memories and spend quality time together.
This luxurious five-star hotel is situated at Shark's Bay, a popular spot in Sharm El Sheikh. Your stay here brings you close to numerous sea activities like scuba diving, snorkelling and swimming at the beach. You will also feel at home in any of its 304 luxurious guest rooms that are elegantly furnished.
Services you will find at our hotels in Egypt
The services you will find at our hotels in Egypt are as follows:
Fitness rooms
Spas
Wi-Fi
Flatscreen TVs
Swimming pools
Going on holiday in Egypt
Despite being a great holiday destination all year round, the perfect time to visit Egypt lies between October and April. At this time, temperatures are relatively cool, but most parts of the country are still warm. The ideal climate makes the busy streets of Cairo good to explore and the Pyramids and tombs accessible and enjoyable.
Hotel offers in Egypt convenient for all kinds of travel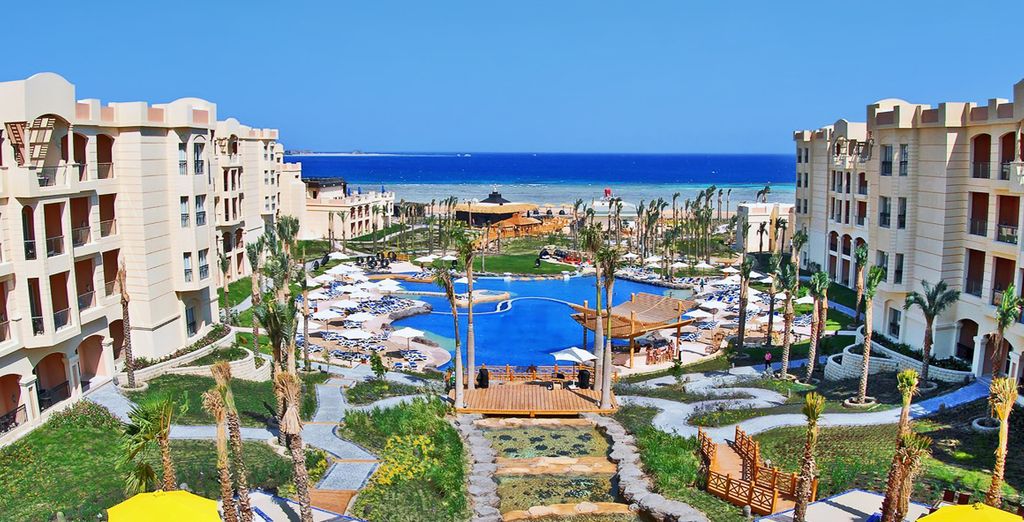 Every Egypt hotel understands that each guest is unique with different needs and expectations. The hotels provide a wide range of services and facilities to meet the varying needs of their clients. Besides the great accommodation, food and wine, a stay at any Egypt hotel guarantees you an incredible beach life and water sports, amazing views, shopping experiences, and various other outdoor activities. Egypt offers almost unlimited accommodation options, from hotels to Airbnbs and camping sites.
The range of hotels we offer in Egypt
Boutique hotels, luxurious hotels, spa hotels, B&Bs and historic hotels.
Egypt: what should we bring for a hotel stay?
Toiletries, swimsuit, towel, clothes and a charging cable.
Your best hotel in Egypt: how to get there and make your booking
How to get to Egypt
Egypt is adequately served by multiple international airlines from all over the world. The major international airports are based in Cairo, Sharm El Sheikh, Aswan, Luxor, Alexandria and Marsa Alam. Depending on your destination from the airport, you can take local flights or taxis to get around.
How to book your hotel in Egypt
Booking a hotel in Egypt can be a task, especially with all the visitors that flow in every year. The easiest way is to book is through Voyage Privé, thanks to our amazing deals, especially for members. Besides saving money by booking via our website, you can also sign in for membership, which is free. It is also advisable to update your profile details frequently to access all the ongoing offers.
The opinion of the Voyage Privé travel expert on Egypt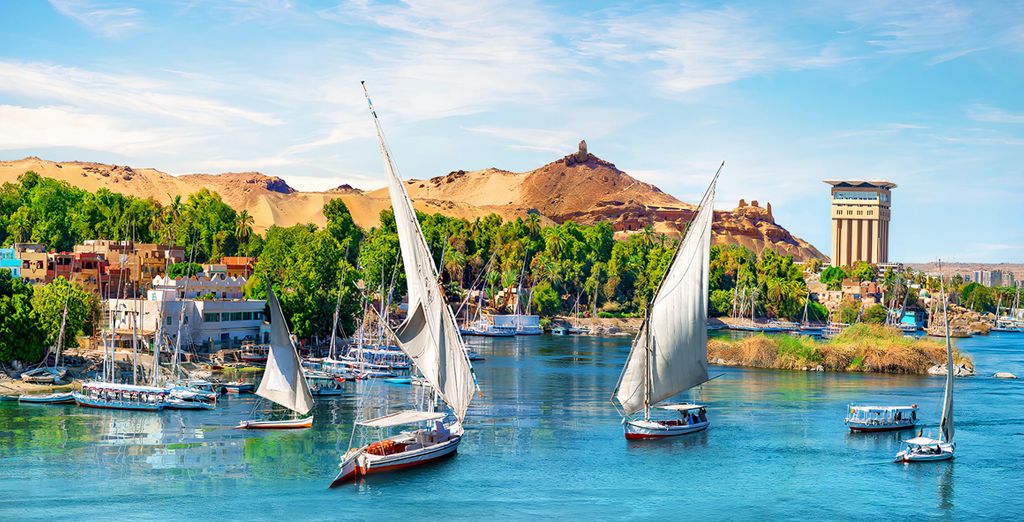 Vacationing primarily relies on outdoor activities. Egypt boasts a semi-desert climate, which consists of mild winters, hot summers and minimal rains. Combined with the strong winds, the Nile, the Red Sea and the Mediterranean coast, the country is great for a range of outdoor activities, making it the perfect holiday destination. Being dry and sunny throughout the year allows guests in Egypt to travel around the country with minimal challenges.
Egypt – a year-round history, culture and luxury haven
Egypt is a popular global holiday destination. Most people visit it to have a first-hand view of the pyramids, the Great Nile, Pharaoh Tombs and experience life in the Saharan Desert. Additionally, the world-class luxurious Red Sea resorts make Egypt an awesome place to visit.