TOP 5 Hotels in Bilbao



Table of contents
The top 5 hotels in Bilbao
Looking for an unforgettable stay in bustling Bilbao? Choose from perfect waterfront properties and delightful boutique hotels here at Voyage Prive!
Our best hotels in Bilbao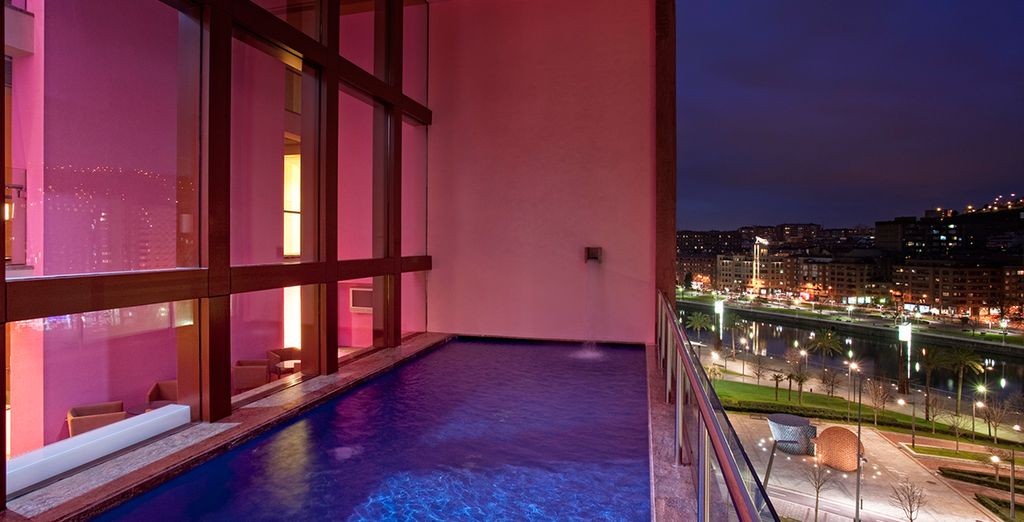 This chic city hotel is located just moments from the famed Guggenheim Museum. The interiors have an artsy feel, thanks to the bespoke, modernist furniture and inventive use of light. Guests have access to a number of premium facilities, from a city-view spa to terraced Basque dining.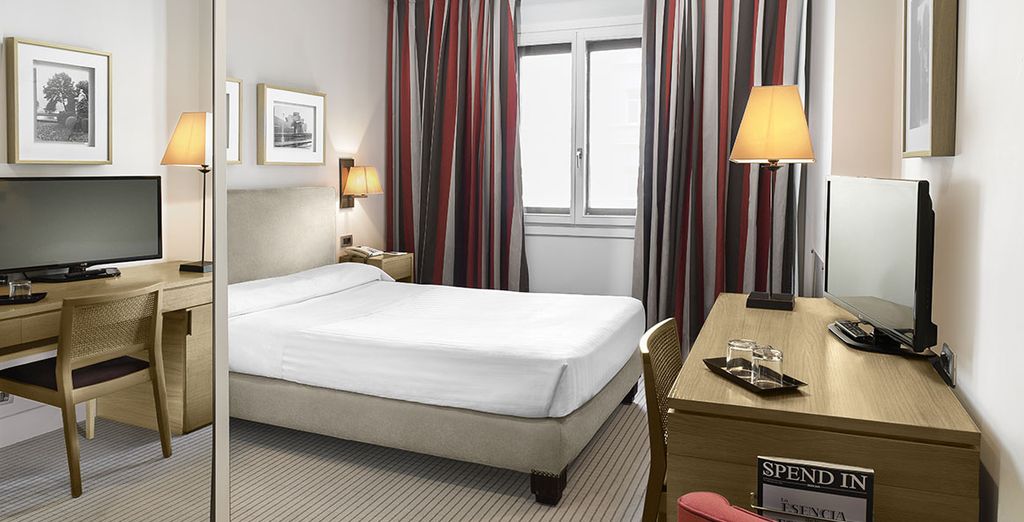 This ideally located city stay is situated in the vibrant Indautxu neighbourhood. With 70s-inspired interiors and a touch of modern finesse, the hotel offers a unique blend of old and new. Amenities are equally fascinating, with chic cocktail bars and delectable dining options.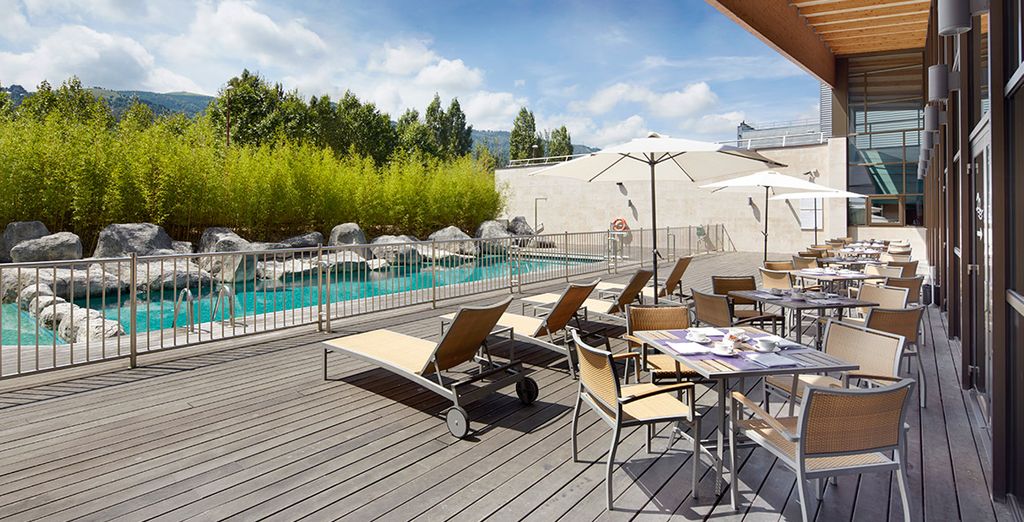 This beautiful hotel is located on the outskirts of Bilbao, offering unrivalled views of mountains and tranquil scenery. Rooms are decorated in warm and inviting Basque colours. Guests can enjoy delicious, locally sourced food or chill out by the sun-drenched outdoor pool.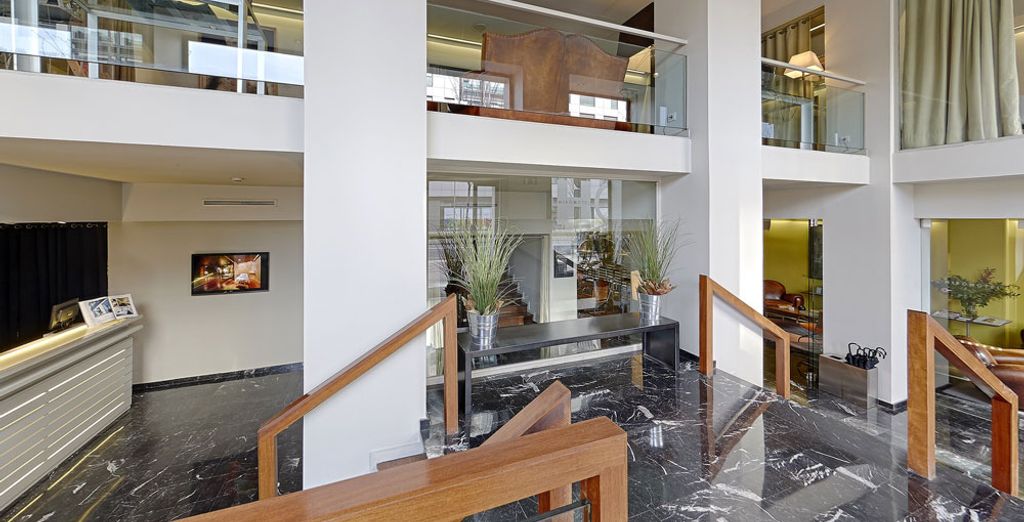 Miró Hotel is situated overlooking the magnificent Guggenheim on the shimmering Estuary of Bilbao. The glamorous, design-led interiors are a treat to return to. Guests can also make use of an indulgent spa and gym with massage treatments and an inviting hot tub.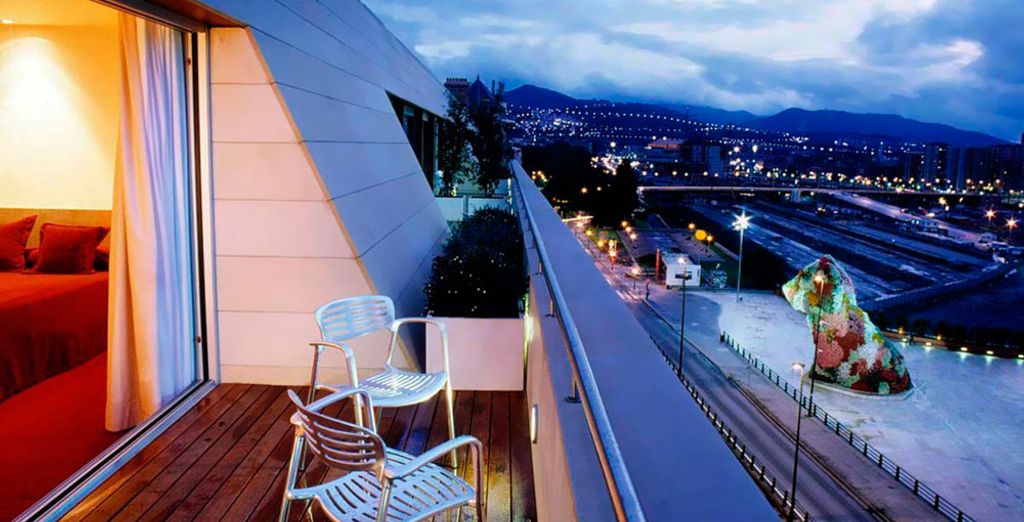 This exceptional, art-centric hotel is just moments from the Guggenheim. With colourful interiors and inviting suites, the hotel offers some of the best views in the city. Enjoy a chic city spa or dine under the stars on the rooftop terrace.
Services will you find in our hotels in Bilbao
Free Wi-Fi
Hot drink making facilities
Flatscreen TVs
Luxury bathroom amenities
Swimming facilities
Terraced bars
Basque cuisine
Spa treatments
Gym facilities
Bicycle rental
Room service
Going on holiday in Bilbao
Bilbao comes to life in the summer when the weather is warm, and the city hosts bustling festivals, including Aste Nagusia. The city can swell with numbers, particularly from July to August, so be prepared to book early for places. To avoid the summer crowds but still experience fine weather, consider a trip in spring or early autumn. Winter can be fairly mild, with temperatures hovering around 12°C, but fog and rain are common.
Hotel offers at Bilbao convenient for all kind of travel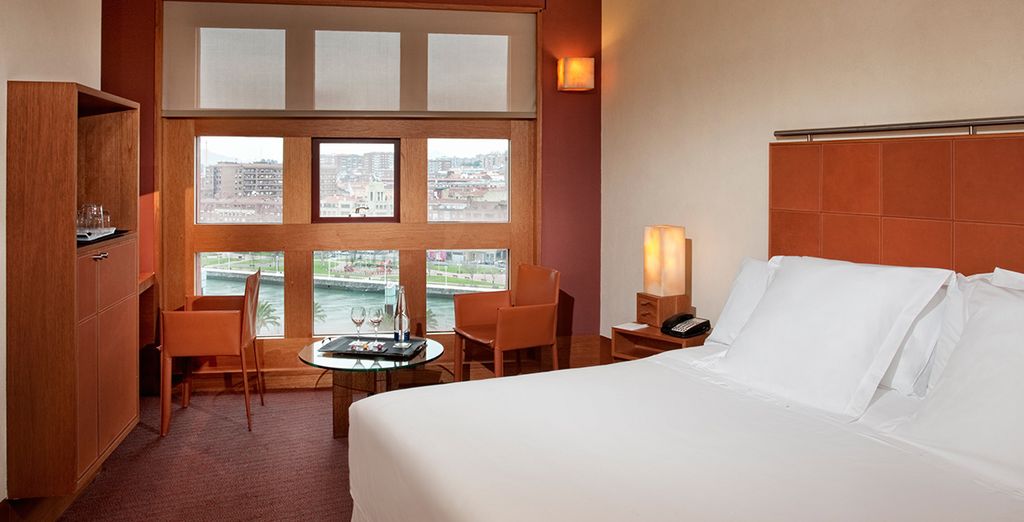 Bilbao boasts a fine number of attractions and excursions to suit all ages and travel types. The city is most famous for its vibrant cultural scene, from world-class museums to modern art galleries. This is great for families with little ones, as there are ample parks and beaches for when you're not sightseeing. Friends and couples, too, can make great use of Bilbao's exceptional dining scene. A centre of Basque cooking, you'll find charming cobblestoned eateries and vibrant pintxo bars. What's more, you're just moments from natural beauty, making it a perfect base for rugged coastal hikes and biking trips. Chief among these is the unmissable San Juan De Gaztelugatxe.
The range of hotels we offer at Bilbao
Waterfront hotels
Chic city hotels
Family-run hotels
Last-minute stays
Bilbao: what should we bring for a hotel stay?
Charging cables
Multi-plug adaptor
Guide book with useful phrases
Euros
Swimming costume
Pack-away towel
Umbrella
Comfortable walking shoes
Evening attire
Your best hotel at Bilbao: how to get there and make your booking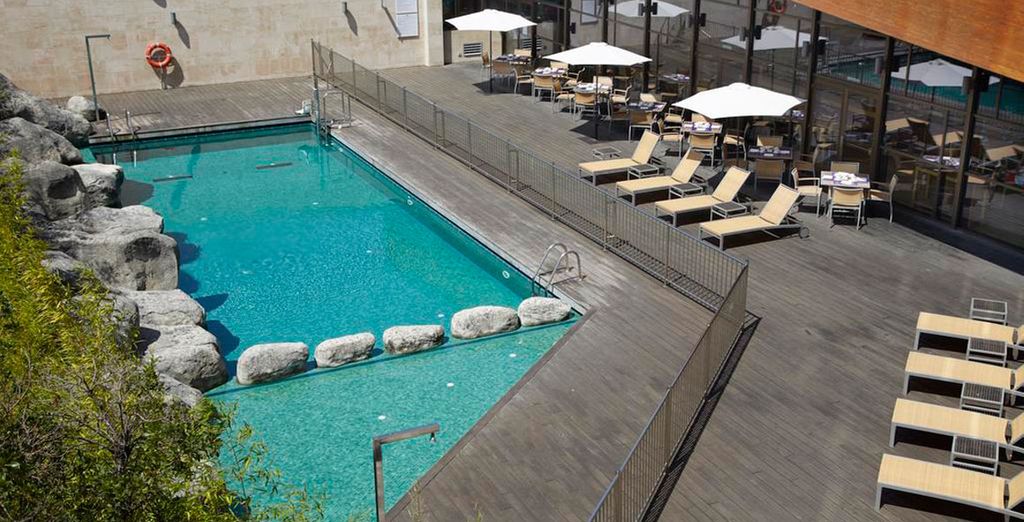 How to get to Bilbao
Bilbao Airport services the city with international connections throughout Europe, from Dublin to Istanbul. There is a direct bus connecting the city with the airport roughly every 20 minutes. Bilbao-Abando railway station is another fine entry point, with high-speed connections across Spain and on through Europe. Once you've arrived in Bilbao, you'll find it compact enough to explore on foot. Still, there are comfortable and affordable tram, metro and bus links, too. A rental car is recommended if you'd like to explore the coastal or mountainous surroundings at your own pace.
How to book your hotel in Bilbao
Discover exclusive members-only offers on Bilbao's best stays at Voyage Prive. Registration is free and easy. Simply enter your details for immediate access. Members can save up to 70% off luxury hotels around the world. What's more, you can book plenty of extras, too, from airport connections to tours. Once you're registered, you can set up an alert so that you never miss out on the best deals. Alternatively, just type in your travel dates and location for a full breakdown of special offers.
The opinion of the Voyage Privé travel expert on Bilbao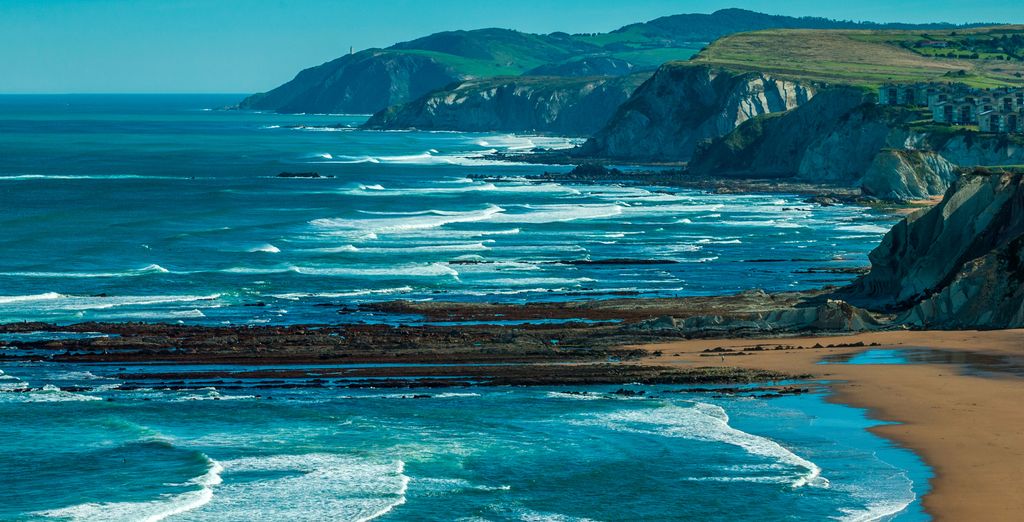 Flanked by mountains and national parks, Bilbao is a Basque wonder. The city itself boasts a number of fine green getaways and tree-lined boulevards to explore. The real treasures, however, are found in the museums. Bilbao is home to a world-famous Guggenheim institution, a dazzling building boasting impressive art collections. Explore evocative museum spaces like Arkeologi Museo or catch a star performance at the Euskalduna Palace.
Bilbao, an architectural delight

Bilbao is one of Spain's most intriguing architectural cities. While the Old Town ensures a charming slice of history, you'll find plenty of warehouse conversions and contemporary statements, too. These modern masterpieces give this old city a dazzling edge that's arty, hip and fun. One of the best is Azkuna Zentroa, a wine warehouse that's now an alluring cultural centre. Experience this architectural masterclass with Bilbao hotels.