Last Minute Deals to Gran Canaria



Table of contents
Gran Canaria is a wonderful mix of historical buildings, lush green landscapes and miles and miles of untouched sandy white beaches. As such, Gran Canaria last minute holidays are growing increasingly popular for all kinds of travellers. It's perfect for short, weekend getaways, right through to month-long stops in a longer series of global travels.
The Voyage Prive travel expert's opinion on last minute travel to Gran Canaria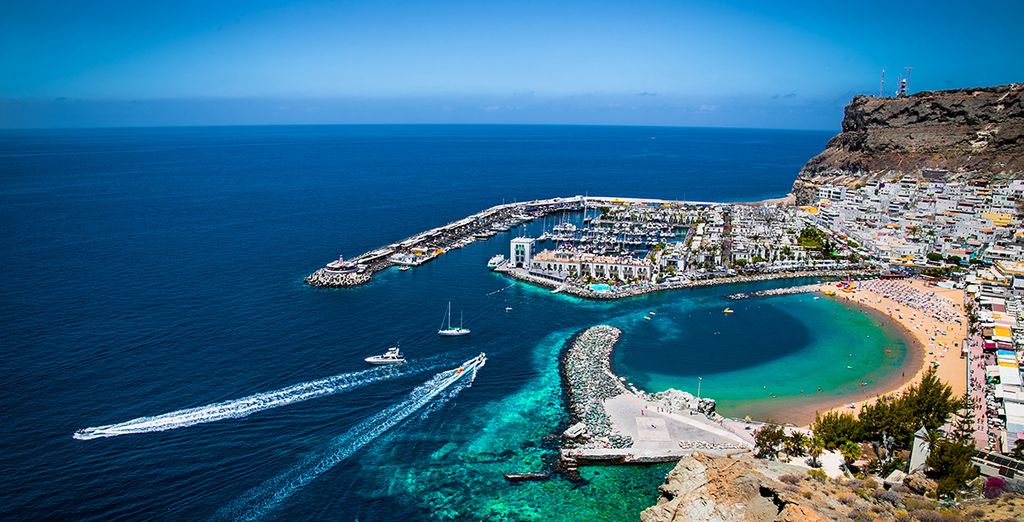 What we love most about Gran Canaria is its almost year-round incredible weather. Clear blue sunny skies and long, enticing beaches are the real gem of Gran Canaria. If you're looking to relax and unwind fully and completely, then we believe Gran Canaria is the place to be. Yes, its beautiful landscapes, rich history and chance for adventurous, adrenaline-pumping activities are all bonuses. But it is the chance to experience serenity that makes Gran Canaria so idyllic.
Top 5 things to do / see in Gran Canaria
There are so many things to see and do in Gran Canaria that it can almost seem overwhelming to fit it all in for just a short last minute holiday. So we've narrowed things down to the top 5 activities.
1. Top up your tan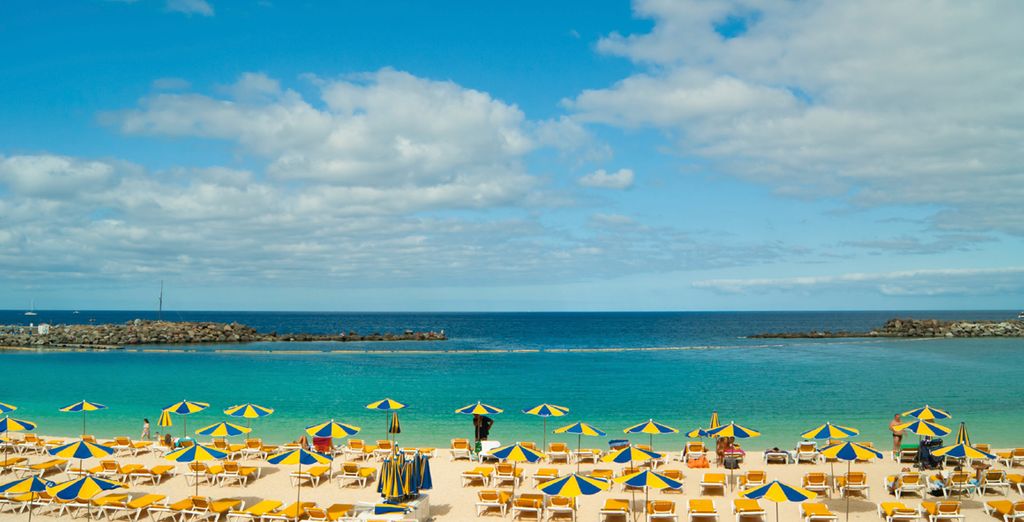 It's been mentioned already, and has to be point number 1! The best reason to visit Gran Canaria is to relax on the beach, by the pool or on your balcony. The sun really is incredible and is perfect for rejuvenating your spirit and giving you a great tan!
2. Go shopping
In the most popular tourist areas, there are plenty of opportunities for shopping. This includes picking up trinkets and souvenirs, as well as the chance to buy expensive designer clothes and jewellery.
3. Take a step back in time
Gran Canaria has some fascinating historical sites located around the island. Perhaps the most appealing is Canada de Los Gatos. Here you will find perfectly preserved caves as well as the bodies of ancient people who once lived here, many of which date back to around 1,300 years ago!
4. Visit the waterpark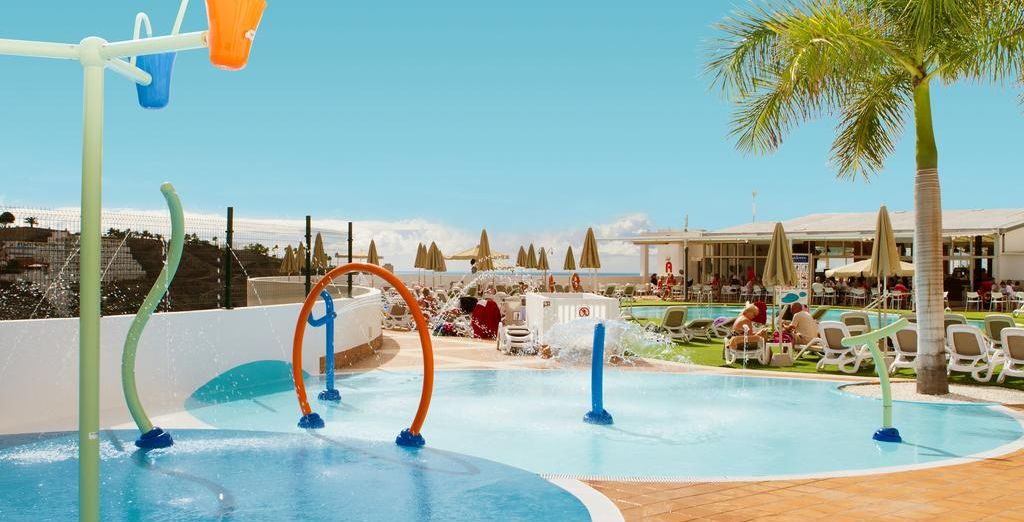 Whether you're visiting with kids, or simply looking to unleash your own inner child, then one of their two awesome waterparks is the way to go. Both Aqualand Maspalomas Water Park and Lago Taurito Water Park are filled with tons of exciting rides and flumes, the perfect way to cool off and get your adrenaline fix at the same time.
5. Gaze at the stars
After you've enjoyed a tantalising meal at one of the many high-quality restaurants on the island, it is best to take a long, slow walk back to your hotel. On the way, you can gaze at the sky and take in the wonderful array of nighttime stars. The skies all over the Canary Islands are famously clear.
Which hotel to choose at last minute in Gran Canaria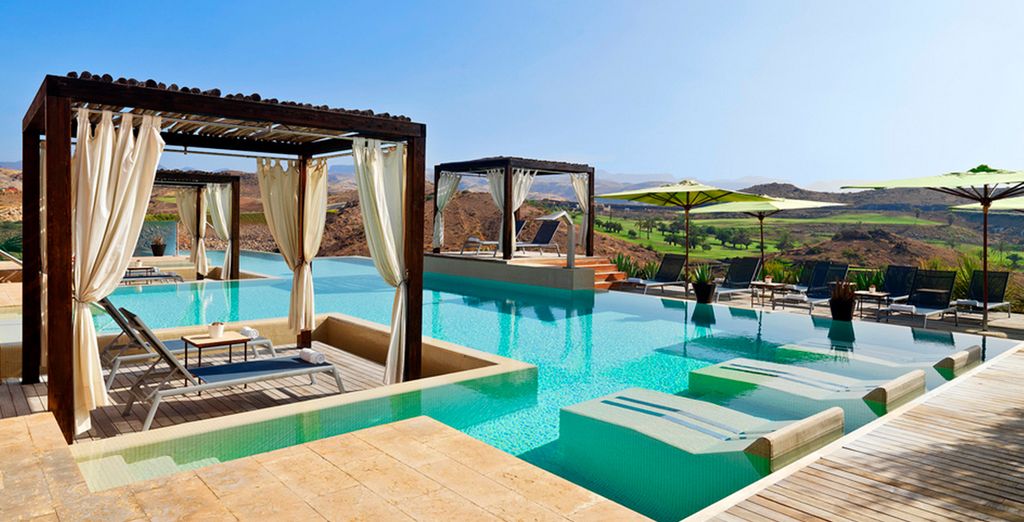 The Sheraton Salobre 5* was designed with pure peace and relaxation in mind. Everything they have built has meant that, if you do not wish to leave the hotel at all during your stay, then you don't have to! They have a number of superb restaurants, a highly luxurious spa and seven outdoor swimming pools… one for each day of the week!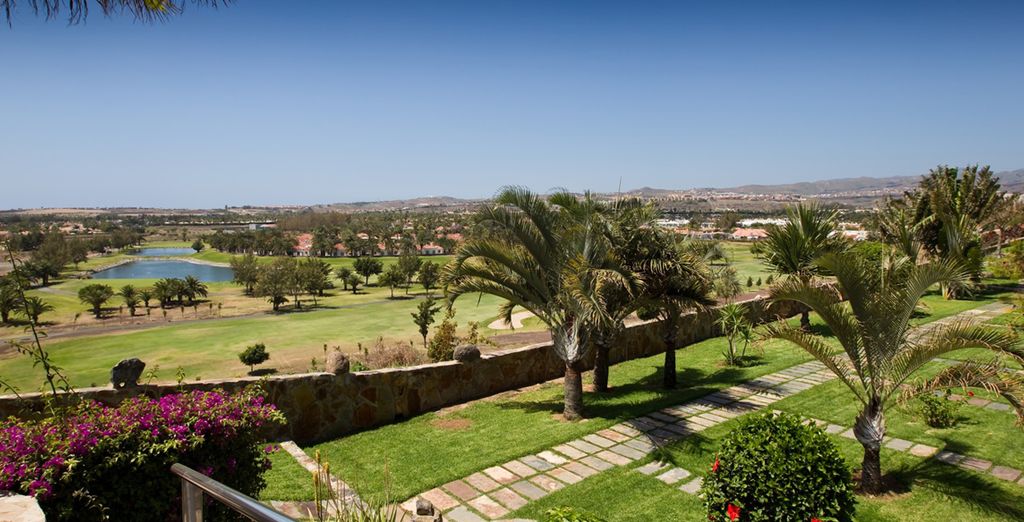 Vital Suites Gran Canaria 4* is located right in the heart of Playa de Ingles, easily the best tourist area in the whole of Gran Canaria. The resort is located very close to the beach, giving you quick access to gorgeous, warm oceans, as well as a number of shops and restaurants. They have two pools, modern rooms and excellent customer service. Best of all, they are located very close to Maspaloma Golf Course, giving you ample chance to fit in a round or two during your stay.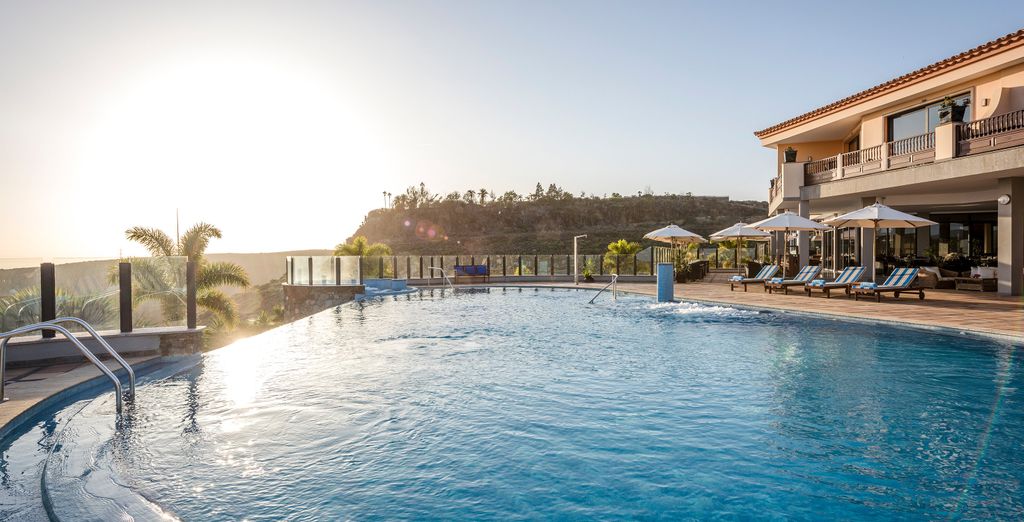 As well as the expected outdoor pool, luxurious rooms and on-site restaurants, Casa Leon 4* boasts truly stunning views all around. Guests can make full use of the gorgeous surroundings in the day by relaxing by the pool. But by night, you can once again experience the serenity of the area by dining at an outdoor BBQ on the terrace.
Practical information about Gran Canaria
When planning your Gran Canaria last minute holiday, here are a couple of questions that you likely need answering.
What is the weather in Gran Canaria?

As mentioned above, the weather in Gran Canaria is famously warm and calm throughout most of the year. In fact, this is what helps draw in so many tourists all year long! They have a similar yearly weather trend to the UK, however, the temperature never drops below 18 degrees Celsius. The hottest months are August and September, and these are also two of the most popular months to visit!
What budget to plan?
Believe it or not, Gran Canaria last minute holidays are surprisingly cheap! As you can see from our deals above, you can pick up incredible flights and accommodation even when booking right before you set off! Aside from flights and your hotel, eating, getting around and doing activities are similarly affordable. Dinner at a nice restaurant might set you back between 15 and 25 euros per person. And on average, after booking flights and accommodation, around 50 euros spending money is more than enough per day to cover your food and other expenses.
If you're planning a last minute holiday to Gran Canaria, then the best place to do it is here at Voyage Prive. We offer a number of incredible last minute package deals for hotels and resorts located all across the island. As well as those mentioned above, we regularly update and publish new deals all across the site, all throughout the year. Planning magnificent holidays at bargain prices is what we do best. So to discover the best priced holidays today, you should sign up to our exclusive newsletter and receive up-do-date, last minute deals to Gran Canaria and other countries, every single week.
Don't wait any longer to take some time to rest ! Check our last minute offers to the Canary Islands or Spain !