Valencia Holidays 2022/2023



Table of contents
There are many reasons to visit Valencia, the city famous for having the best weather in Spain. The fascinating ancient history, the fact that there are fewer crowds than other Spanish cities are important facets of Valencia's appeal. Add beautiful beaches, delicious food and its location on the doorstep of the Albufera National Park and you have all the ingredients for a top holiday destination.
The top 5 things to see/do in Valencia
1. Visit Oceanogràfic
?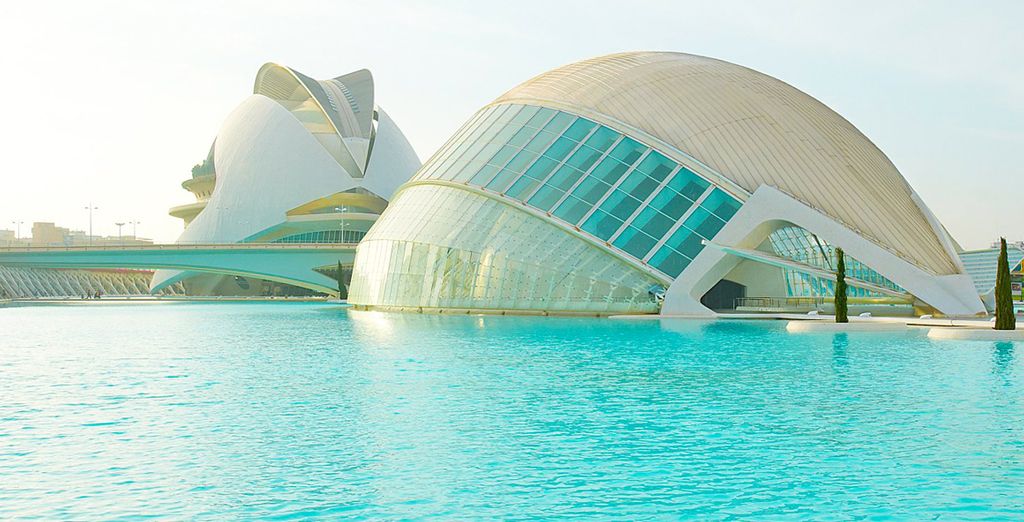 ?The main attraction of the City of the Arts and Sciences is Oceografic a state-of-the-art oceanarium that is home to 45,000 individual animals from 500 different species. The aquarium has 10 distinct zones, such as the Arctic which showcases sea life from the part of the world in question. It's a fascinating place with walruses, Beluga whales, sea lions, sharks and more which makes an unforgettable day out for all ages.
2. Valencia Cathedral
?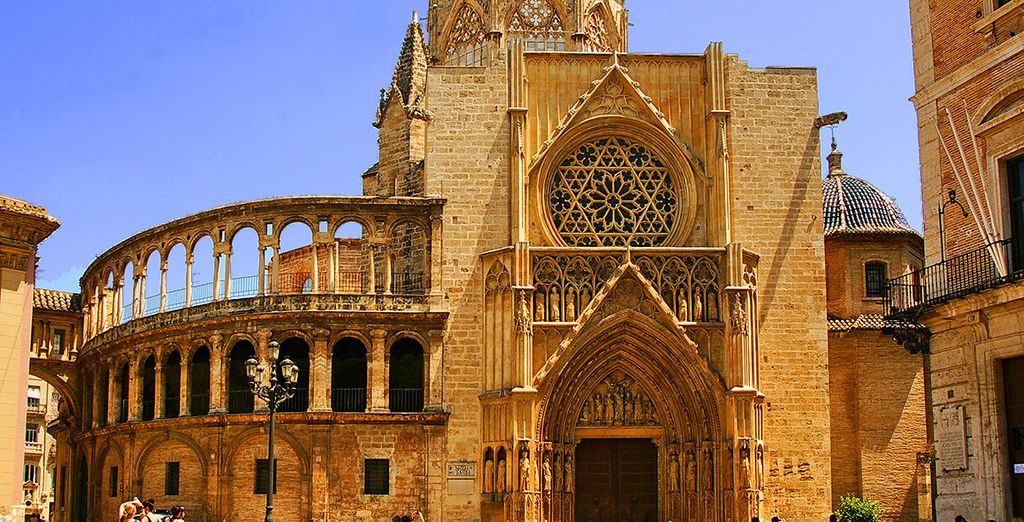 The city's majestic cathedral was built during the 13th and 14th centuries and incorporates later elements of Renaissance, Baroque and Neoclassical architectural styles as well as the original Gothic. Enter to view 15th-century paintings by Renaissance artists such as Jacomart in addition to several commissioned by Pope Alexander VI.
3. Barrio del Carmen
?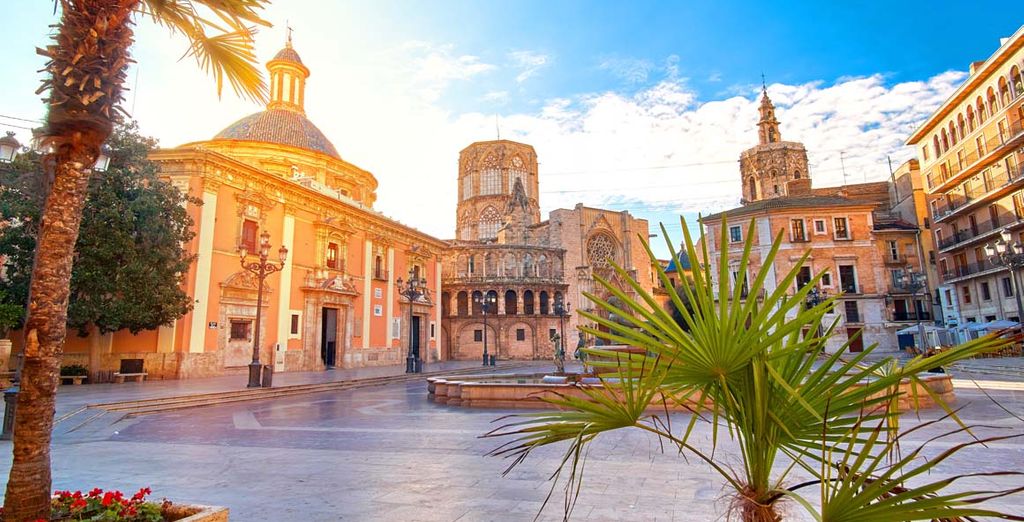 ?In the northeast of old-town Valencia is El Carmen, the youngest (although still medieval!) and liveliest part of the city. El Carmen features cool alleys interspersed with palaces that are now used as hip restaurants, bars and boutiques. Head to Calle de Caballeros the scene of most legendary student nights out in Valencia.
4. The Turia Park
?
?Valencia is bisected by the wonderful city centre park that snakes through the city over about seven kilometres. Turia Park is a long green lung that is one of the most visited parks in Spain and one of Valencia's main attraction. It was created in the 1950s after the River Turia was diverted away from the city after flooding once too often.
5. Central Market
Valencians love their food and are blessed with impressive local produce sourced from the superbly fertile surrounding countryside. Taste them all at the magnificent Central Market, a temple to food a short step from the Plaza de Virgen.
There are hundreds of market stalls selling local specialities such as Paella and arros a banda and the freshest ingredients.
Our best hotels in Valencia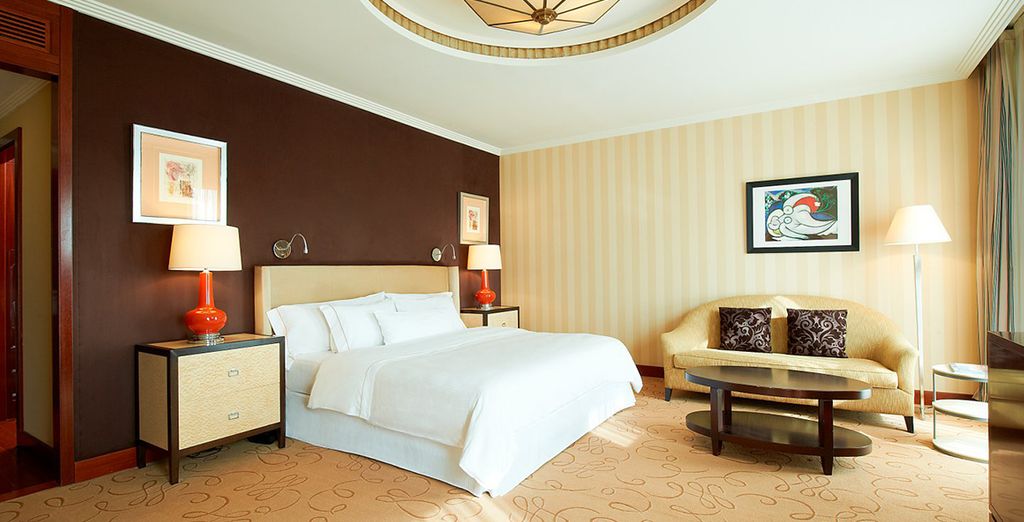 The Westin is a 5-star hotel in an impressive Modernist building and is the largest hotel in Valencia. Conveniently located in the heart of a city bursting with art, history and sunshine. Admire the marble floors, elegant staircases and decadent chandeliers which are evocative of the glamour and luxury of a bygone era.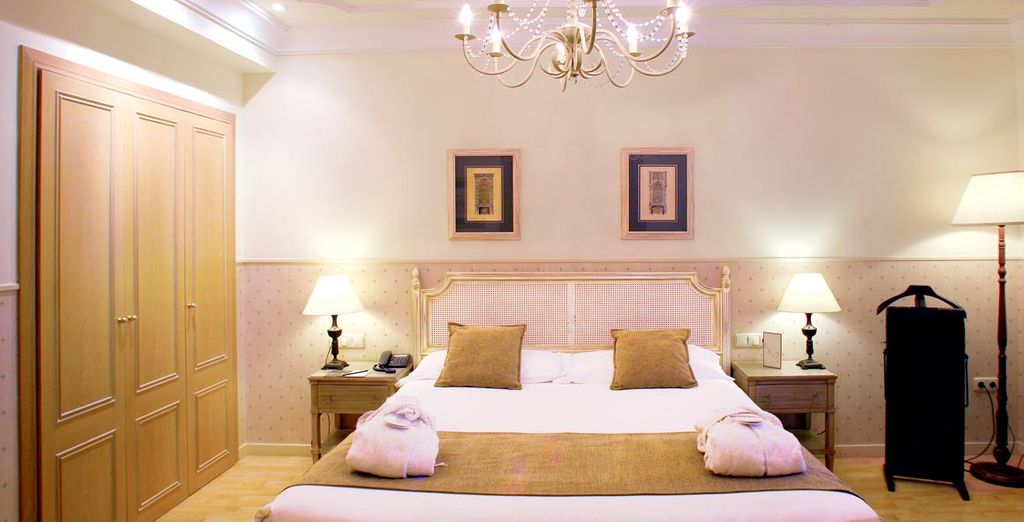 The architecturally distinguished Vincci Lys hotel (4-star) welcomes guests with air-conditioned and soundproofed rooms, traditional decor and excellent service, blending perfectly with its peaceful location on a quiet street. It's only a two-minute stroll to the station.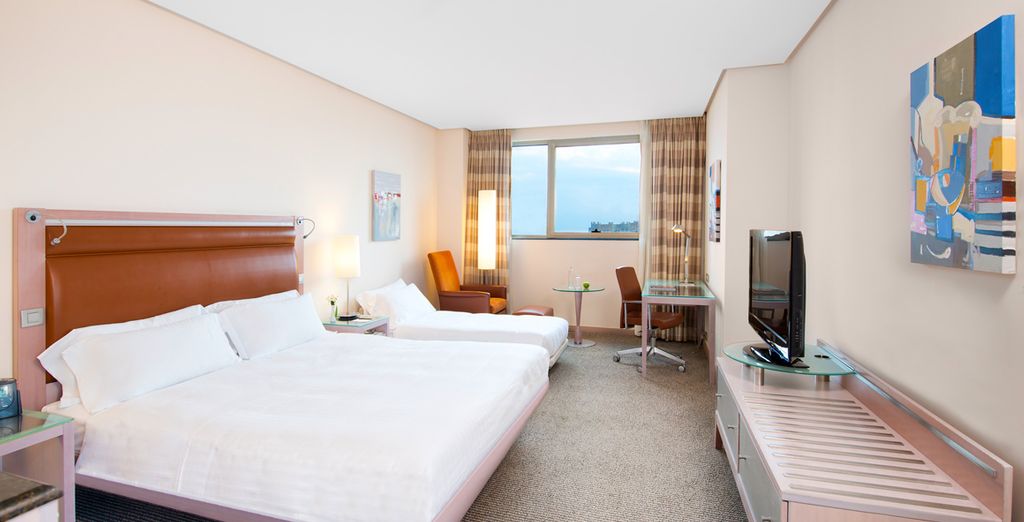 The Meliá Valencia (4-star) boasts an enviable location next to the City of the Arts and Sciences in the centre of Valencia's most modern area. The hotel's Aqua restaurant serves a combination of Spanish and European cuisine.
When is the best time to go on holiday to Valencia?

The best to book Valencia holidays is in April and May when pleasantly warm weather is guaranteed but there is less chance of crazy crowds. The city generally enjoys a balmy Mediterranean climate with consistently warm weather reaching highs of 85 degrees in the summer. Winter is also a good time to go and the city is almost free of tourists, although some attractions may have limited opening hours.
Or you might want to visit from March 14th to 19th to witness Valencia's world-famous fiesta with festivities dominated by enormous wooden effigies known as 'ninots' made by various districts, or 'fallas'. In total, they cost as much as €20 million to construct, which is something to think about when you see them set ablaze once they have been paraded through the streets. Booking well in advance is advisable before this fiesta or for Valencia Day on October 9th.
Going on holiday to Valencia?
Travelling to Valencia from the UK is easy as there are regular flights from numerous airports that flight directly to Valencia, including Birmingham, Bristol, Manchester and London.
Alternatively, you can catch a train from London King's Cross to Valencia changing at Paris Nord, Paris Gare De Lyon, and Barcelona-Sants which takes approximately 13h 33m.
Enjoy Valencia holidays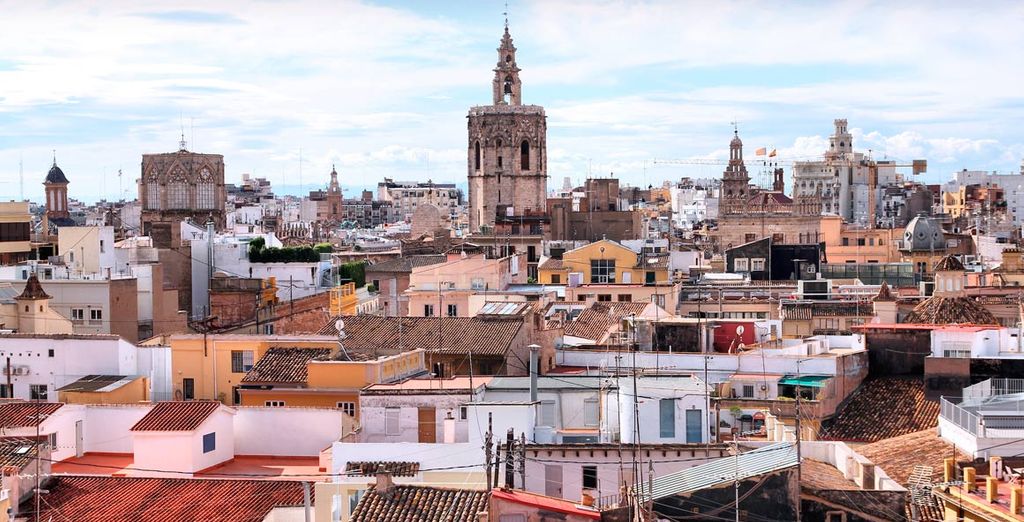 Valencia is the perfect destination for a weekend city break exploring the art galleries and fascinating architecture. Families will adore sightseeing here, while couples can relax and soak up the romance. It is also the ideal destination for a beach holiday where people of all ages can enjoy the warm sea and endless sunshine.
The opinion of?the?Voyage?Prive?travel expert on Valencia
?
Holidays to Valencia are filled with vibrancy and character, well-preserved architecture and some of the world's best food. Valencia is the perfect destination for holidaymakers who are keen to escape the business of some of Spain's resorts and find tranquillity in a peaceful sunny spot with plenty of shade. Although Valencia is the third-largest city in Spain and is home to a thriving cultural scene, in addition to being a popular destination for both foodies and partygoers, areas with a quiet and timeless feel can be easily found and that is very appealing.
Valencia is a city of variety, from the blend of medieval and contemporary architecture to the lovely beaches. Sunbathe in the numerous parks, people-watch in a cafe in the Old Town or savour some delicious food in one of the many amazing restaurants. And as a Voyage Prive member, you can find an exclusive yet affordable holiday to Valencia quickly and easily.
Embrace the city of arts and sciences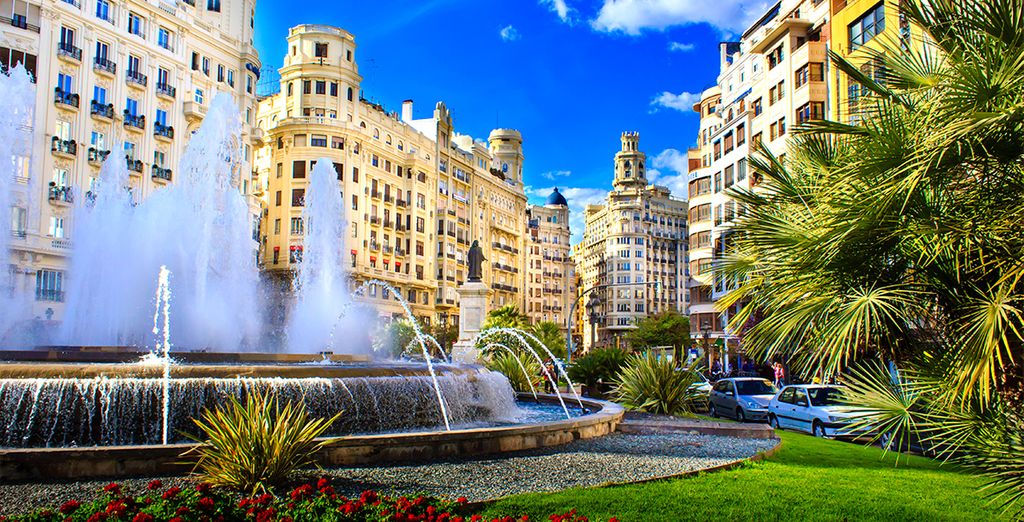 The tongue twisting name, the City of Arts and Sciences, refers to a group of six futuristic buildings designed by local architects Félix Candela and Santiago Calatrava. The buildings are comprised of a science museum, planetarium, IMAX cinema, marine park and opera house, all housed in an extraordinary sculptural space. The museum itself incorporates a fun design and the Oceanogràfic is the largest and most elegant aquarium in the whole of Europe, containing more than 45,000 different species.
Take a trip to the beach
The beaches of Valencia are wide and long, with clean, soft sand, perfect for a dip in the sea or to relax by the water. The most popular beach for visitors is La Malvarrosa, which begins at the port area and is split into different sections such as the Playa Cabanyal and Playa las Arenas. Both eventually stretch beyond to the Playa de Patacona.
Visit the central market
The central market of Valencia is beautifully unique and well worth a visit. Not only is it housed in an architecturally modernist building, it's also somewhere where visitors get a closer insight into the normal daily life of the local Valencian people. The market is divided into a variety of sections of foods and is a good place to pick up some ingredients for a picnic in the park.
If you want to experience tranquil beauty, luxurious hotels, stunning, relaxing beaches and experience new things, then there is no better place to start your holidays to Valencia than with us. We choose all our luxury holidays with our customers in mind each and every step of the way. Sign up now for exclusive prices and secret deals for holidays to Valencia.