Holidays to Tenerife 2021/2022



Table of contents
Vibrant and versatile Tenerife is one of the world's great island destinations. Home to shimmering seaside resorts and Spain's tallest mountain, you can be as active or listless as you like. In fact, stays in Tenerife can accommodate everything from buzzy nightlife-seeking groups to serious hiking adventures. At the centre of it all is a fascinating culture and delightful villages that are well worth exploring.
The top 5 things to see/do in Tenerife
1. Teide National Park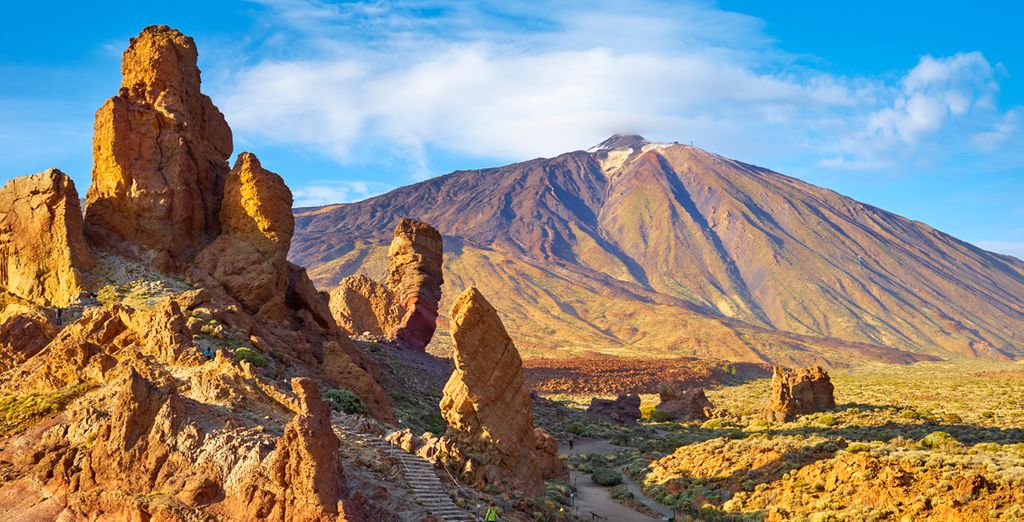 This is Europe's most frequented national park for a reason. The country's tallest mountain, Mt Teide, is accessible by glorious hikes or easy cable car rides. What makes this volcanic park so popular? It's a surreal, lunar-like landscape with exceptional sea-reaching panoramic views.
2. Beach-bound fun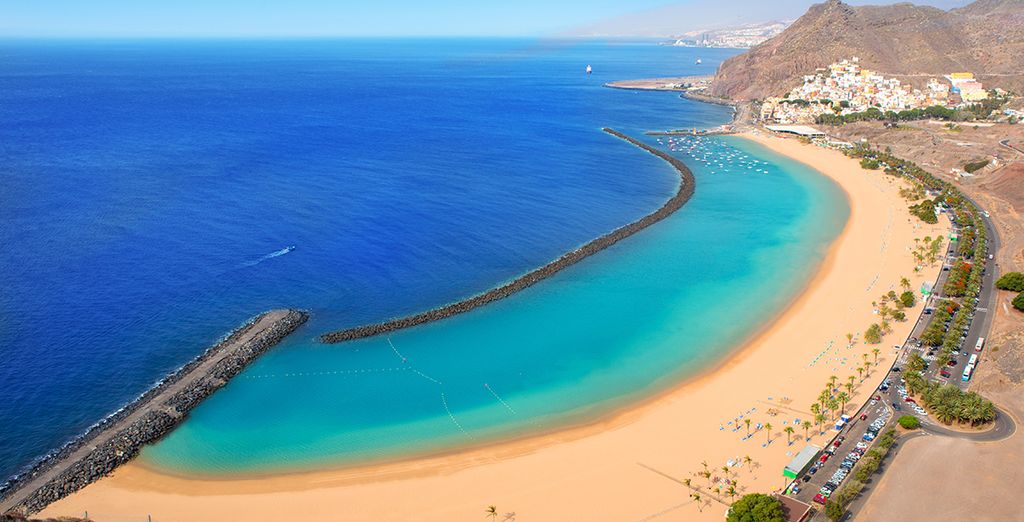 Tenerife's beaches are incredible. Even in the heart of January, you can still take to the waters without feeling much of a chill. Top spots include Playa del Duque on the west coast with its aqua-blue waters and fine facilities.
3. Siam Park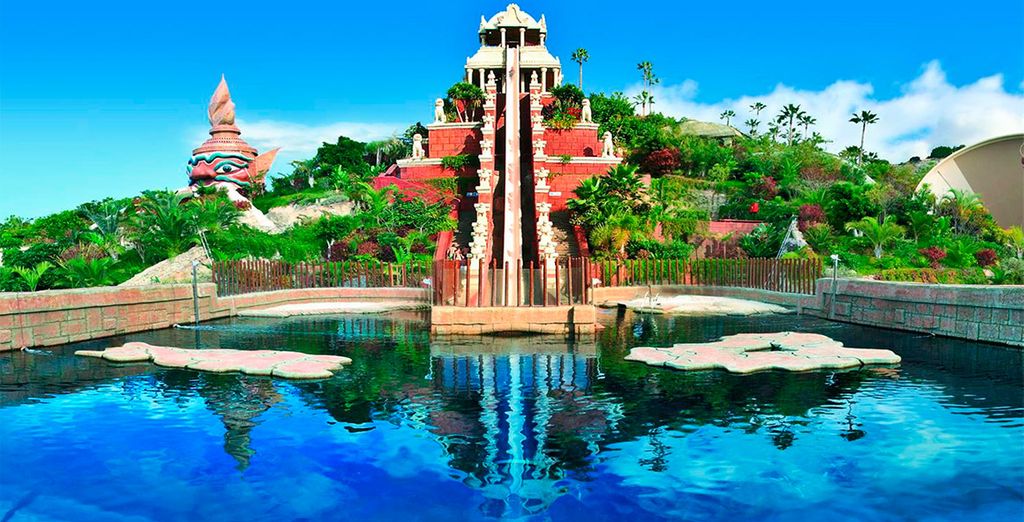 Siam Park, the island's biggest theme park, is a top suggestion for families. The somewhat kitsch Thai-themed grounds are home to impressive lazy river rides and massive power slides. It's the perfect option for those sweltering summer days.
4. Anaga Mountains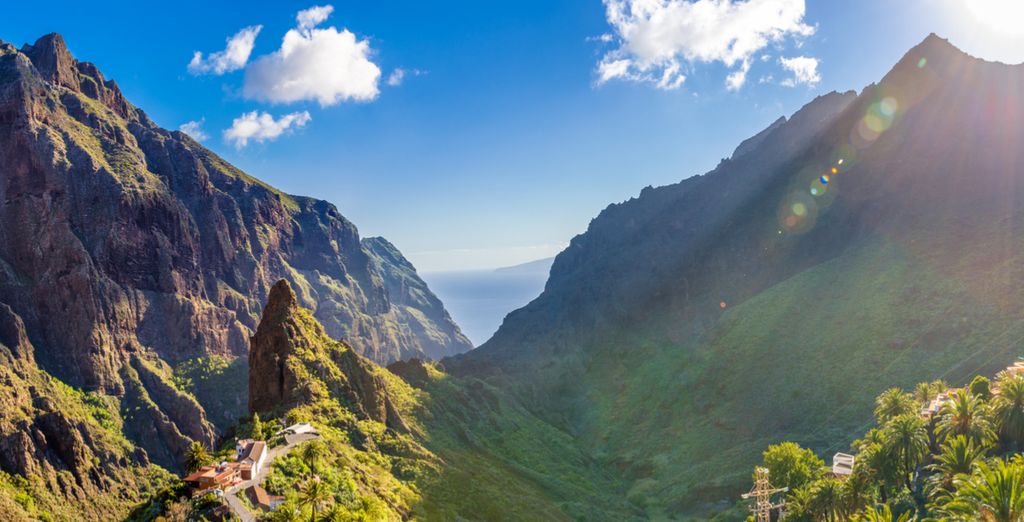 The Anaga Mountains are one of Tenerife's top hiking spots. Just moments from Santa Cruz de Tenerife, these wild and rugged landscapes provide the perfect setting for adventure. It's an ancient land home to peaks, forests and old farm terraces.
5. Acantilados de Los Gigantes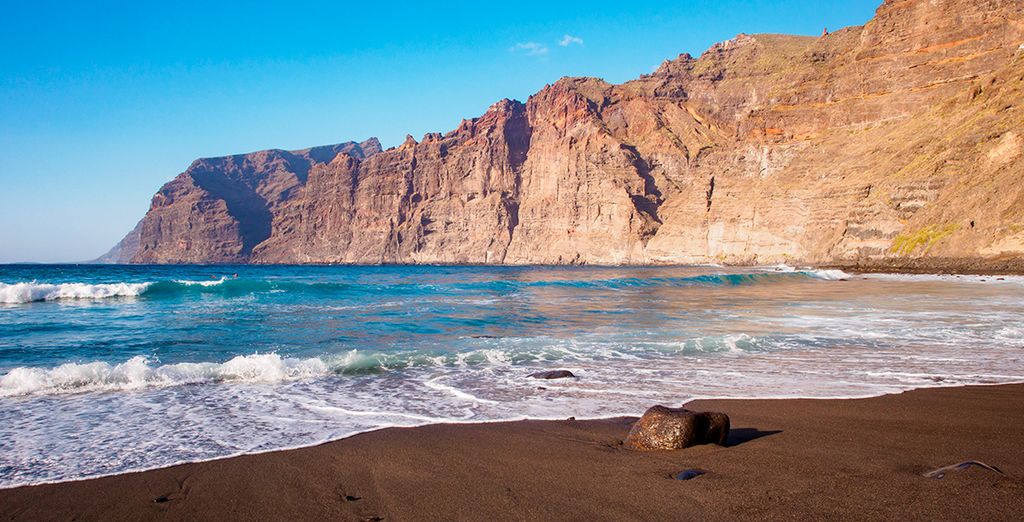 The "Cliffs of the Giants" are a stretch of soaring cliffs along Tenerife's west coast. The surrounding black sandy beaches make for fascinating viewpoints. If you can, book a boat trip for the most impressive views accompanied by inquisitive dolphins.
Our best hotels in Tenerife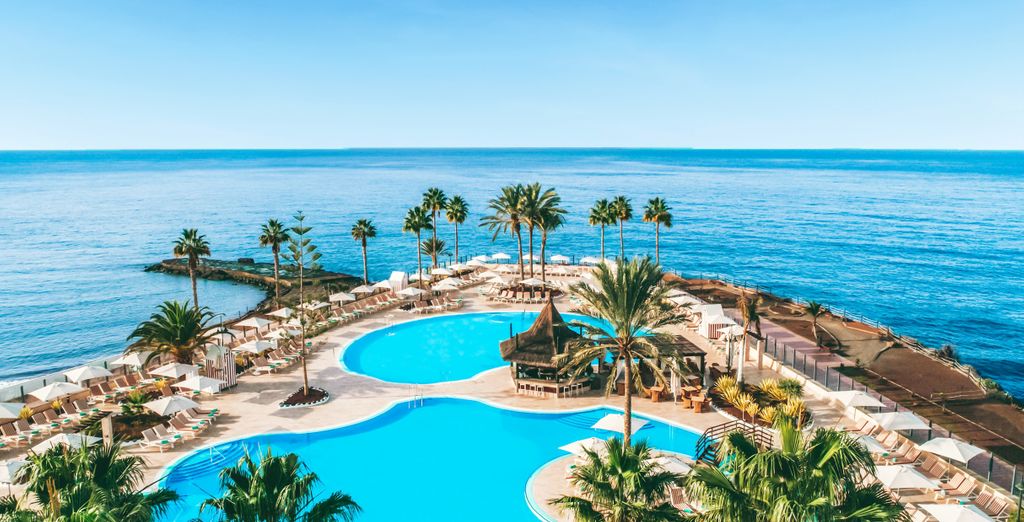 This exquisite resort is located right on the coast and offers extraordinary sea panoramas. Rooms are designed in an opulent villa style with crisp white furnishings and private balcony views. The hotel also boasts 7 distinct restaurants and bars with sumptuous terraces for candle-lit dinners.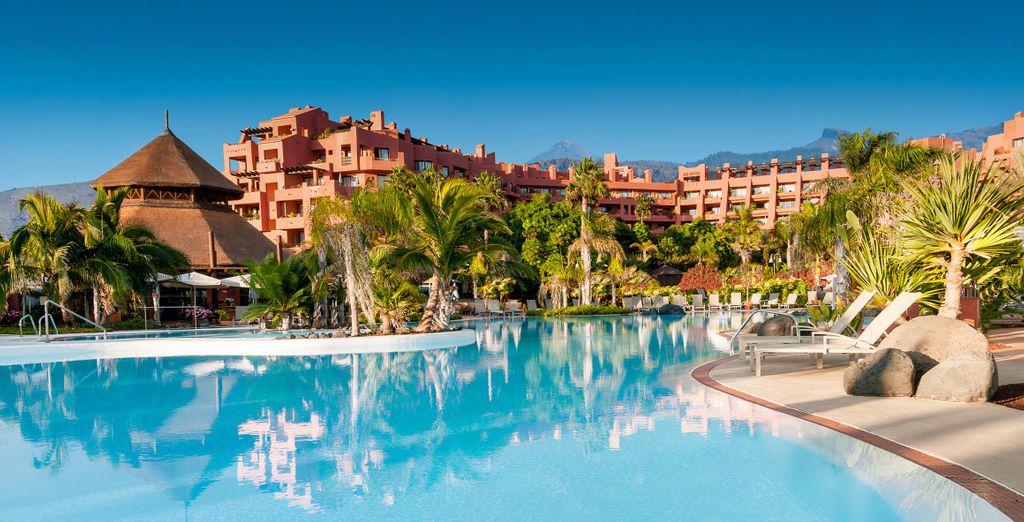 Sheraton La Caleta is among the most awarded and beloved resorts in Tenerife. Located right on the coast overlooking the Costa Adeje, it's flanked by scenic mountains and sea. The resort itself is luxuriously designed with terracotta-hued villas, stunning pools and palm tree-laden pathways.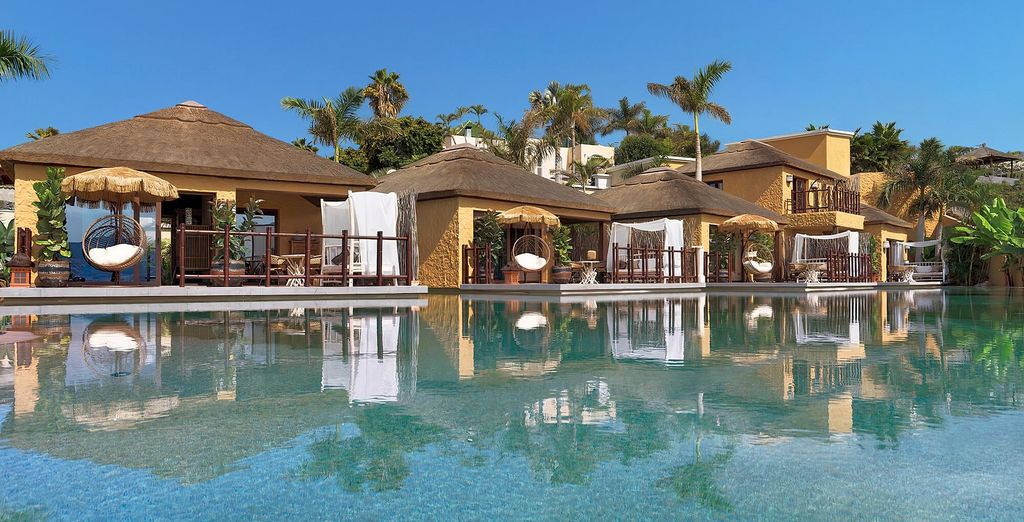 With its tropical-inspired grounds and thatched roof villas, this is the ultimate relaxation resort. Its zen-like features include winding river pools and delightful dining patios under the stars. The rooms themselves are exceptionally decorated with splashes of gold and private plunge pool terraces.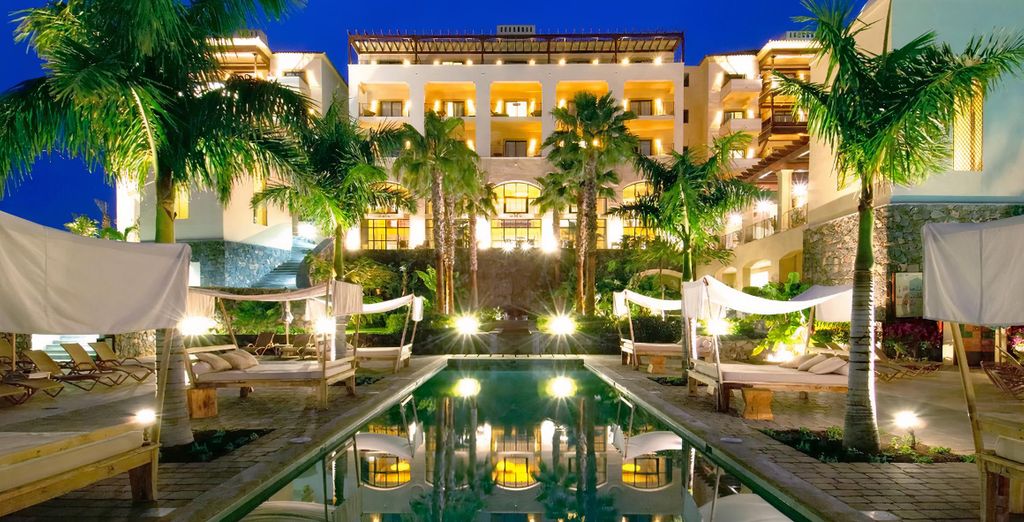 Enjoy a regal stay right on the coast with a Canarian-style mansion hotel. Home to an award-winning spa and plenty of dining choices, you can take your pick from a number of enticing pools. Rooms are equally alluring with stunning window views and five-star bathroom facilities.
This marvellous beachfront resort is a natural haven just moments from Lago Martiánez. Boasting excellent pool features and spectacular dining terraces, it's perfect for romantic or family stays. Each room comes furnished with crisp, cream colour schemes and delightful balconies overlooking the grounds.
When is the best time to go on holiday to Tenerife?
Tenerife is an island blessed by year-round warmth and sunshine. The summer months are often the most popular, thanks to the higher temperatures. If you'd like to avoid the crowds, hit the hiking trails or grab better deals, travel outside this season. The spring is particularly popular among walkers and cyclists. The cliff and mountain trails are cooler then and the surf season is in full swing. Winter, too, is exceptional on Tenerife. While some services close, you're in for majestic and tranquil experiences. Temperatures stay around 20°C and rain is scant, particularly in the south. Whatever season you pick, you'll soon discover why Tenerife is known as the land of eternal spring.
Going on holiday in Tenerife
Most international arrivals land in Tenerife via the South Airport (Reina Sofia Airport). Still, there's an international airport on the north side of the island, too: Los Rodeos Airport. Both offer convenient means of travel through Europe. Alternatively, Tenerife can also be accessed by sea ferry from the Spanish mainland. Once you've arrived in Tenerife, you'll find car rentals the easiest means of traversing the island. International rental chains are available from airports and major resorts. For those staying in major towns and villages, TITSA runs efficient buses across the island.
Enjoy your holiday in Tenerife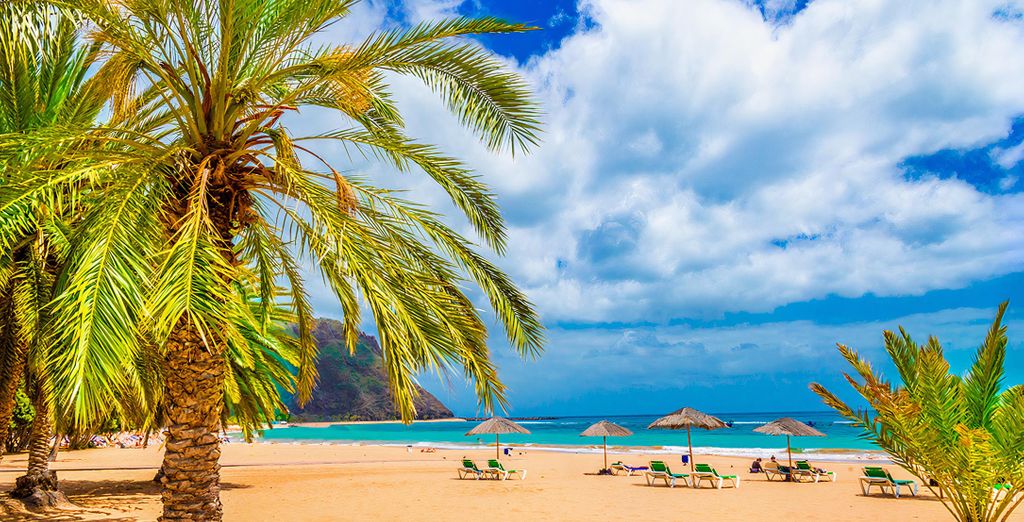 Tenerife is a favourite destination for families, couples and friends. For one, it's absolutely loaded with fun activities and sights, including spectacular seaside escapes and rigorous hikes. Aside from the fine food, which is perfect for romantic meals, couples can rent boats or catch live shows. Our recommended resorts are the perfect locations for honeymoons, anniversaries or simple couples' getaways. As for families, children adore Tenerife's fascinating volcanic landscape. If your family are particularly active, hikes in Teide National Park are recommended. Other highlights include the many water parks like Lago Martiánez and Parque Marítimo César Manrique. For groups in search of a night out, Playa de las Américas is the place to be. Here, you'll discover lively clubs and well-tended beaches.
The Voyage Privé travel expert's opinion on Tenerife
From its year-round sunshine to its dolphin-rich waters, there's no wonder Tenerife is so in demand. This historic and volcanic island packs in everything from wondrous beaches to soaring mountain vistas. All of this is complemented by some of Europe's clearest night skies and mouth-watering menu choices.
Tenerife is the jewel in the Canary Island's crown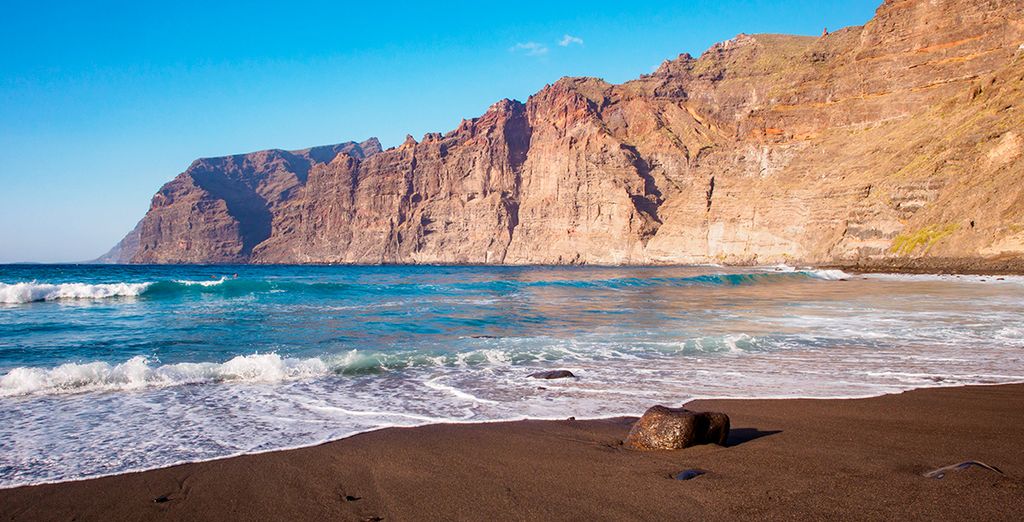 Tenerife is an island that needs no introduction as a holiday destination. Popular with millions of visitors each year, thanks to its excellent sunshine record, sandy beaches and volcanic beauty, this is one place that offers a suntan and dream holiday all in one.
Tenerife is often seen as the jewel in the Canary Island's crown thanks to it's diverse range of resorts, accommodation, and activities and attractions. Fun filled family breaks are guaranteed if you head towards the south west coast, where you'll find sandy beaches and the lively resorts of Los Cristianos, Playa De Las Americas and Costa Adeje. This trio of resorts offer plenty of sports activities, entertainment and nightlife, while Puerto de La Cruz offers a slice of culture and sophistication. Alternatively, Fanabe has an air of exclusivity and upmarket malls to tempt you to shop.
Chill out in Tenerife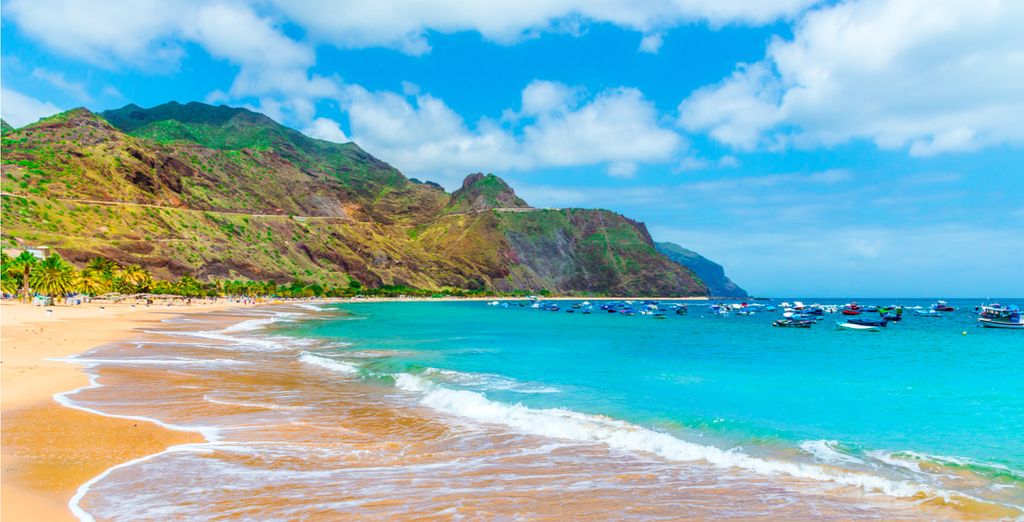 Alongside the busy resorts on the south west coast, Tenerife also has some attractive options for a quieter getaway with a mix of peaceful resorts and authentic Spanish charm. Try out Los Gigantes, Puerto de Santiago or Playa de la arena, or enjoy the natural beauty, volcanic rock pools, regular craft fairs and traditional cuisine in Garachico, the ideal place to relax, unwind and take a carriage ride.
Things to do in Tenerife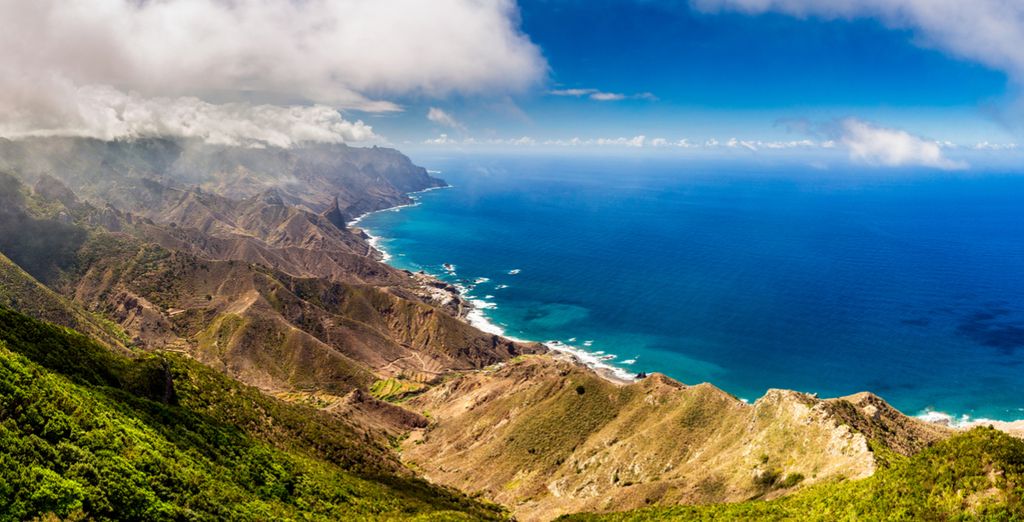 Holidays to Tenerife come in all shapes and sizes, so whether you want to kick back and relax, indulge in some spa treatments, enjoy a variety of sports or just go souvenir shopping, you won't be disappointed. Tenerife is much more than hotel amenities, there are sights, sounds and attractions across the island just waiting to be explored. Experience the colour of Loro Parque, with 1,400 species of parrot, make a splash on the exciting water rides at the waterparks or hike and cycle in locations such as Montana Blanca and Mount Teide.
With a choice of rooms and suites in traditional boutique or modern hotels, across a range of lively or quieter traditional resorts, we've covered all bases with our tempting offers. Access our Tenerife deals and exclusive perks now.