Turkey Sun holidays



Table of contents
Turkey is a picturesque country bursting with culture. Holidayers visit Turkey to take in the scenic views as well as to experience the unique architecture of ancient empires and cosmopolitan cities. It's the ultimate destination for couples trying to relax as well as families looking to adventure. Voyage Prive can help make your trip to Turkey an unforgettable experience.
The voyage Prive travel expert's opinion on travel to Turkey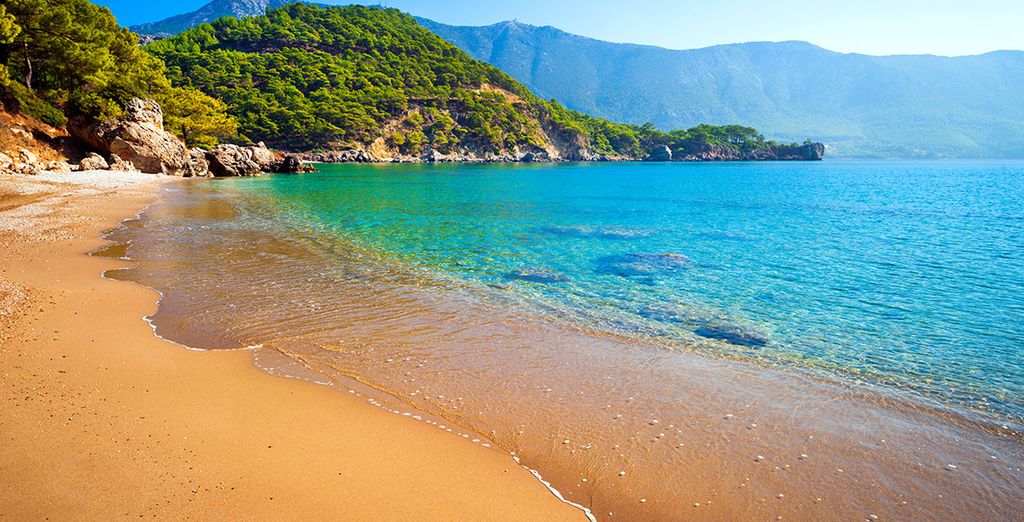 SOARING TEMPERATURE
Ideal for the perfect summer holiday, Turkish summers are always guaranteed to warm your soul and give you a healthy glow. When the weather gets too hot, there are many beaches to sunbathe on when you're in the country.
IDEAL FOR RELAXATION
When the business meetings and 9-5 hours get too much, Turkey is the perfect destination to get away from it all. Known for their iconic hammams, the Turkish baths melt away all of your tension and worries.
A ROMANTIC GETAWAY
With picturesque backdrops and many secluded spots to choose from, Turkey is the perfect place for couples to escape to. Whether you're just holidaying or embarking on your honeymoon, Turkey has some idyllic spots that you can explore with your significant other.
SPORTING FUN
What most people don't realise is that Turkey is a great spot for winter sports. The high altitude mountains are home to some of the most extreme sports for all thrill seekers to experience, such as skiing and snowboarding.
DELICIOUS FOOD
Turkey is home to some of the most delectable food. For those with a sweet tooth, you have to try some authentic Turkish delight which is packed with seeds and nuts. Don't leave the country without sampling the most popular dish: kebab. Delicate lamb is covered with a rich sauce then served with the softest bread.
Top 5 things to do and see in Turkey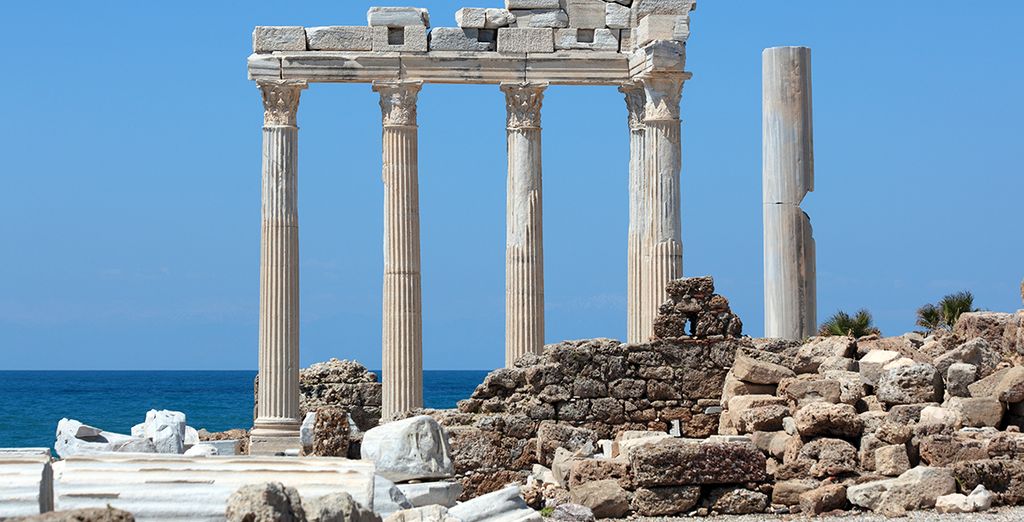 1. SULTANAHMET DISTRICT
This is the perfect day trip destination, as the old town of Istanbul is filled with many attractions that will keep you entertained. Home to the iconic Blue Mosque, the district guarantees a culture filled adventure. The beautiful mosque was built in the 1600's and the religious building is still used as a place of worship, but can be visited by tourists who want to appreciate the beauty of its construction.
2. FAIRY CHIMNEYS TOURS
The unique rock formations in the region of Cappadocia are sure to leave anyone who sees them spellbound. Thought to be formed through centuries of volcanic debris, the intricately formed rocks look like something straight from a fairytale. This is the perfect excursion for families or even Star Wars fans, as some of the movies were filmed with the chimneys as its fantasy landscape.
3. VICTORY DAY
If you're in Turkey at the end of August, then this national holiday is not to be missed. The day celebrates Turkish independence and is sure to be full of energy, as festival processions fill the streets and the Turkish flag flies high. The day is usually accompanied with elaborate air force demonstrations.
4. URAL ATAMAN CLASSIC CAR MUSEUM
For holiday goers with a passion for cars, Turkey has the ideal transport museum for you to visit. Home to vintage cars dating back as far as the 70's. The retro environment will be a unique breath of fresh air for any tourist
5. ANCIENT CITY OF EPHESUS
Turkey is filled with many ancient cities filled with crumbling walls and a hidden history. The structures may have been built in the 10th century BC but much of it still stands for visitors to admire and delve into the history that once lay beyond the walls. The famed temple of Artemis is nearby, which was one of the seven wonders of the ancient world.
Which hotel to choose in Turkey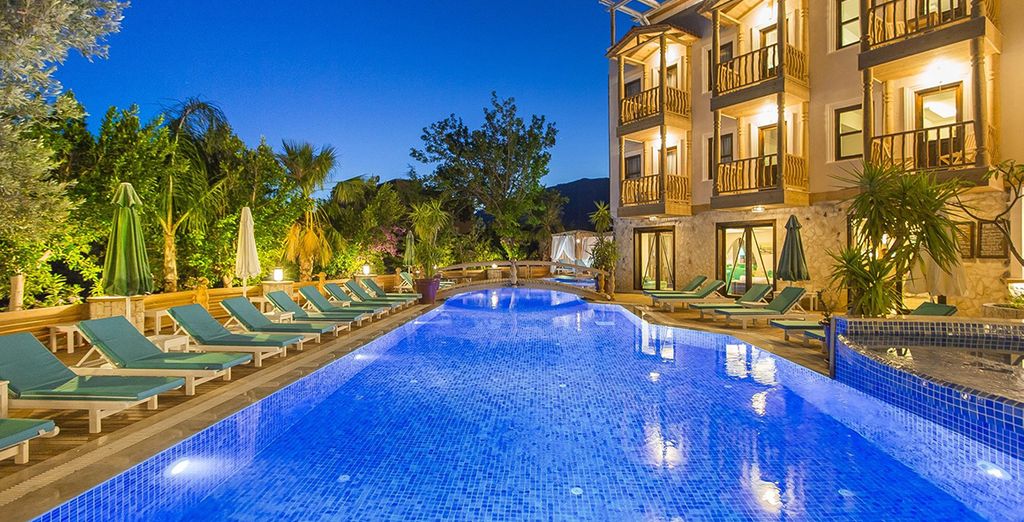 To make your stay in Turkey as luxurious as possible, it's important to choose the best hotel for your requirements. Voyage Prive has the best possible hotel deals for you to enjoy. Book today and benefit from massive savings.
1. Nish Palas Istanbul, in The Unbound Collection by Hyatt
This 5* hotel has everything to make your stay in Turkey unforgettable. Located in the heart of Istanbul, you will never be far from the bustling activity of Turkish life. With delicious food, beautiful views and elegant interiors this hotel has everything you need for an unforgettable stay. Book today to enjoy a deluxe room and a 10% discount.
For the ultimate in Turkish luxury, indulge in an epic stay at this 5* hotel. Rixos Beldibi is nestled amidst lapping ocean waves and lush greenery, making it the ideal secluded spot for a romantic getaway. Voyage Prive members benefit from all-inclusive dining and an exclusive Twin Sea View Room.
3. Marti Hemithea Hotel & Optional Radisson Blu Sisli
Swim, relax and adventure at this 5* establishment. With a state of the art spa, there is no better hotel to relax at after a long day of exploring. If you choose to extend your holiday, you'll stay at Istanbul's Radisson Blu Sisli luxurious property. Your internal flight from Dalaman to Istanbul will be included in the hotel price, on top of a cornucopia of exclusive hotel discounts.
Practical information about Turkey
1. Turkey has become a more secular country where most tourists can dress as they please. If you are travelling to a more remote area of Turkey where more religious beliefs are upheld, then it would be considered respectful to wear long sleeves and covered legs.
2. The currency in Turkey is lira. Cash machines are present in most densely populated cities should you need them. Some shops also accept euros but will not accept pounds.
What is the weather like in Turkey?
Turkey is well known for its warm and dry temperatures in summer when most tourists will decide to visit. The ocean is comfortable to paddle in and great when you want to cool off during the midday heat. While northern regions are much cooler during the winter months, the weather in the southeast is moderate and pleasant.
What budget to plan to Turkey?
Your holiday spends depend on what you want to get out of your Turkish experience. For those on a budget, anticipate to spend ?150 which still enables you to truly experience Turkey but you might have to keep costs down by self-catering. For a more luxury experience, then budget for ?350 a day and taste the finest foods and sleep on the softest hotel pillows.
Discover more sun holidays and travel plans to Turkey : Holidays, last minute, Wekends, all inclusive.