Whether you're after a relaxing beach holiday or somewhere to enjoy lively nights, Costa Blanca holidays have it all.



Table of contents
Beautiful beaches & lively cities, Costa Blanca Holidays have been a popular for decades. Voyage Prive has plenty on offer for everyone | Book Online today
Laid back or lively nights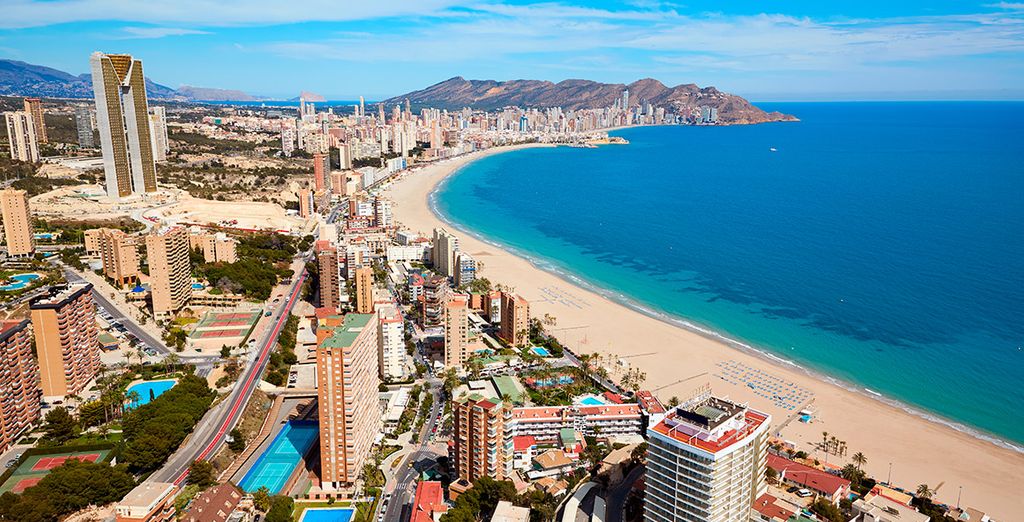 Costa Blanca holidays truly allow you to do it your way. Whether you're a fan of lively nights out or you prefer something a bit more laid back, Costa Blanca offers a wealth of choice. In Costa Blanca you can expect to find plenty of live music as well as a selection of shows. To truly soak up the culture, you could visit one of the many small bars in Moraira (located close to the Plaza de le Inglesia) where you can expect to find flamenco guitarists. Elsewhere in Javea there are relaxed cocktail bars on the Avenida Maria Espanola.
Meanwhile in Benidorm the party is always in full swing. Boasting some of the biggest clubs in Europe, the bulk of Benidorm's legendary nightlife can be found around Calle Gerona as well as Calle Mallorca. With some of the clubs accommodating up to 5000 people, Benidorm offers a nightlife experience like no other.
Soak up some rays on Costa Blanca's beautiful beaches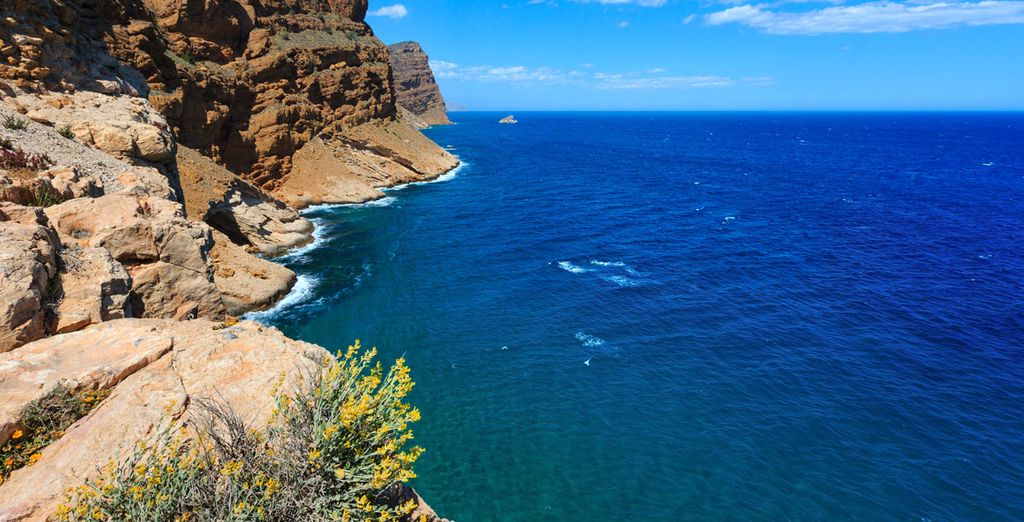 With 200 kilometres of coastline, Costa Blanca has some seriously impressive beaches to enjoy. The most popular beaches can be found in resorts such as Denia, Morair as well as Benidorm. Although there are plenty of beaches, the biggest is Poniente Beach in Benidorm which boasts four miles of white sand. If you're after something a little quieter however, it may be worth considering the beaches at Moraira which are full of bays and coves just waiting to be explored.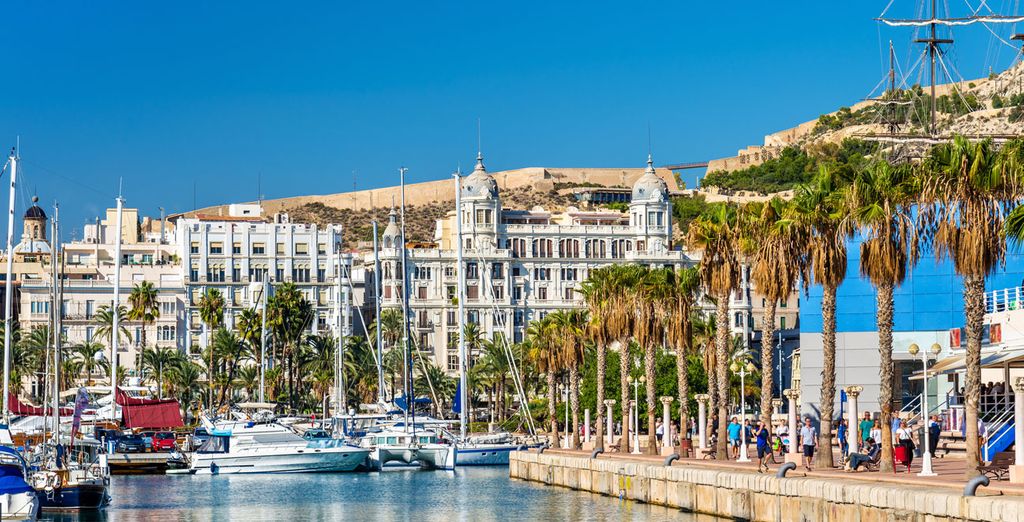 From bargain buys at Alicante's Sunday flea market in the Plaza del Ayuntamiento to the designer boutiques in both Benidorm and Alicante, there are a huge range of shops that are perfect for indulging in a little retail therapy. Head to the La Marina mall in Benidorm or the Paroramis Complex located in the Alicante marina for some of the best buys in Costa Blanca.
Costa Blanca holidays aren't all about beaches and nightlife; just a short trip away from the sand and sea are orange valleys and hills that offer spectacular views. In the mountain-top town of Guadalest, you'll discover a different side of Spain and be sure to check out Algar too where you're sure to come across some stunningly beautiful waterfalls.
So if you're after Costa Blanca holidays or you're taking a family holiday, you can find some fantastic hand-picked luxury hotels right here. With plenty of exclusive discounts and offers available, your perfect holiday in Costa Blanca could be closer than you think.