Join for free
Join for free
Save up to 70% on UK countryside stays, European city breaks & exotic beach holidays.
More than

7.3 million

people have already trusted us with their holidays!
Member-only rates & exclusive perks
Save up to 70% on luxury travel
A reliable team, 7 days per week
Holidays Offers in Santorini
Amazing holidays to Santorini, the heart of the Aegean. With its beautiful beaches, warm climate and spectacular views, sun-drenched Santorini is the perfect place to catch some rays.
Relax in style in the southern Aegean Sea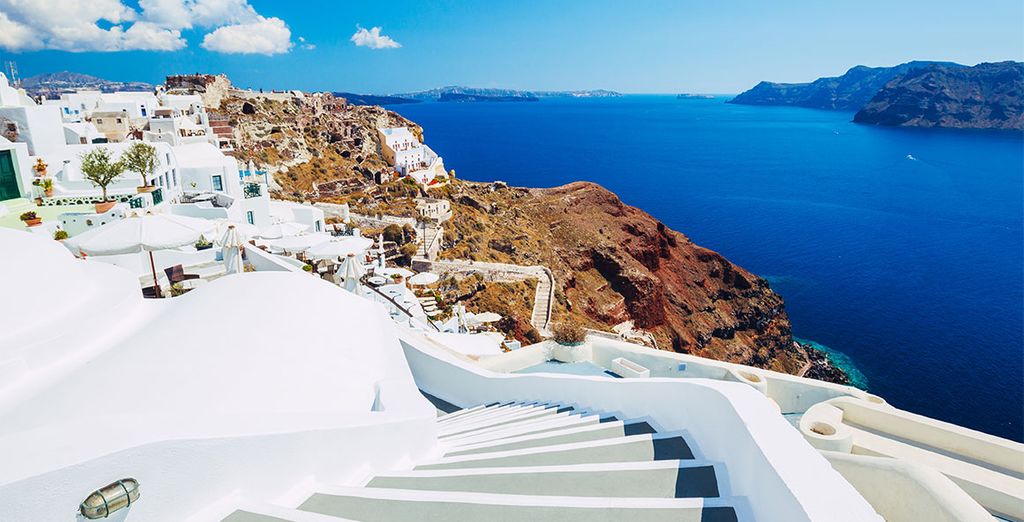 Santorini is one of the top holiday destinations in Greece and it's easy to see why. Its beautiful little towns with their whitewashed villas, bright blue domes and breathtaking sights make this idyllic island the perfect setting for your luxury holiday. Thira, the capital of Santorini, which is perched at the rim of an extinct volcano, boasts stunning cliff-top views and an abundance of churches, exhibitions and museums. Why not take a helicopter flight over Thira's stunning coastline, before cooling off in the clear blue waters?
Towards the east coast lies the picturesque town of Kamári, known for its mountain views and sophisticated charm. Kamári is the perfect place to unwind with a glass of wine, and the destination of choice for those holidaymakers looking for peace and tranquillity. Other villages, such as Firostefani, Megalochori and Monolithos, are known for their sightseeing, black beaches and rich culture, so there is a Santorini holiday deal to suit everyone.
Enjoy what Santorini has to offer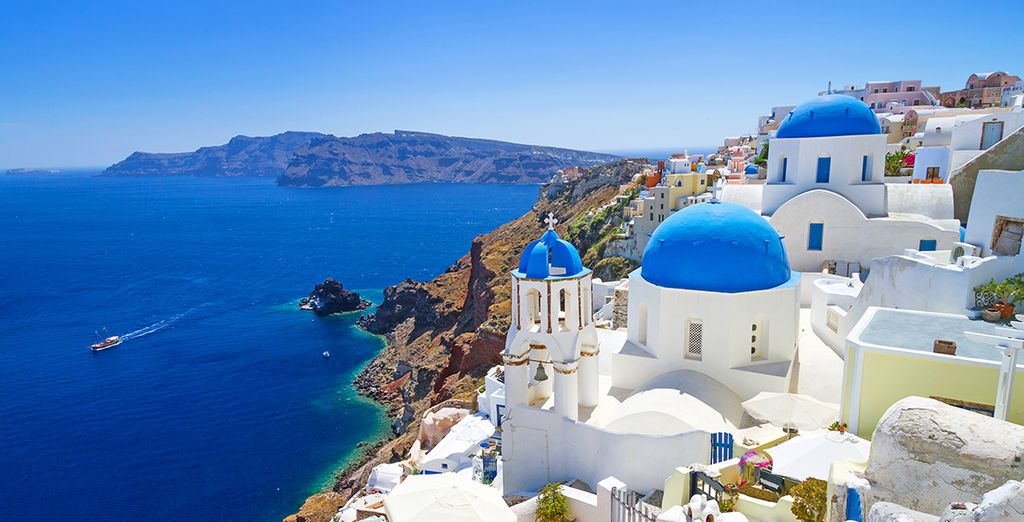 The island is renowned for its culinary offerings, such as tomato fritters, made with Santorini tomatoes, and saganaki, which consists of fried cheese in filo pastry. The island is bustling with fantastic restaurants serving fresh fish, bread and Greek salads which are sure to suit every palate.
There are a number of tours and excursions available to really see what Santorini has to offer. There are boat trips to see the volcano that formed the island and the hot springs that surround it, which then continue to the island of Thirassia to watch the sunset. There are bus tours, organised trips to the Santorini wineries and olive groves, and walking tours of the island. By choosing a holiday to Santorini, you're ensuring that there's something for everyone.
Get yourself a great deal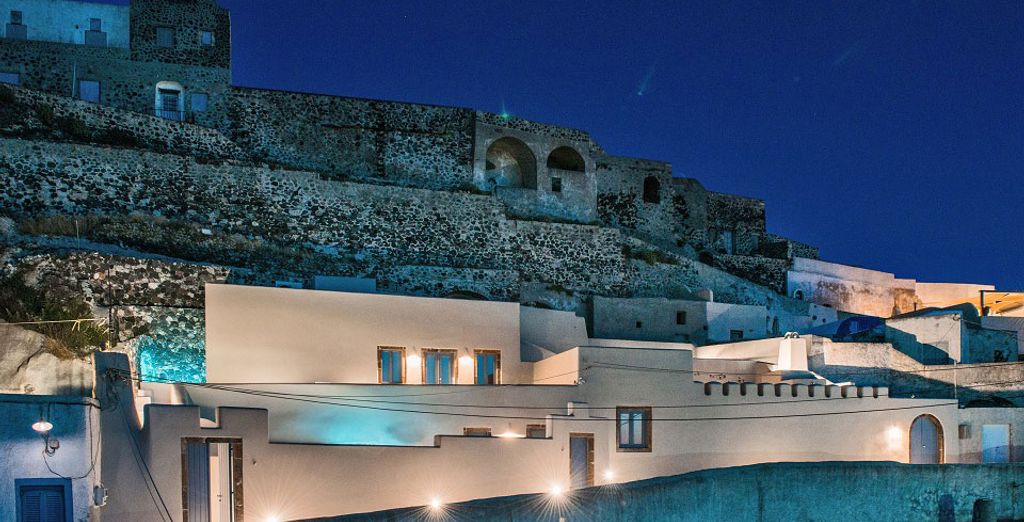 With its breathtaking coastline, stunning beaches, beautiful cuisine and tourist attractions, Santorini is the ultimate relaxing holiday destination. So why not peruse the handpicked offers from the selection of luxury hotels and get yourself a great deal, with up to 70% off? Explore the unique landscape of one of Greece's most popular islands at an exclusive price.
FAQ Holidays Santorini
We advise you to visit the capital Fira, then the perched village of Pyrgos and finally Oia and its cave dwellings. You can also take the ferry to visit Heraklion!
The most humid months are November, January and December. We recommend leaving for Santorini between April and October, which are the months with the most sunshine and the warmest sea.