Holidays to Gibraltar



Table of contents
Gibraltar is known as being a highly popular destination, but perhaps few people realise just how long we humans have been enjoying the mild climate, beautiful scenery and relative safety of the spit of land: there is evidence of Neanderthal occupation going back some forty or fifty thousand years, and the territory has been continuously occupied ever since, with Phoenicians, Romans, Carthaginians, Vandals, Visigoths and the Ottoman Empire all visiting. The land is widely mentioned in ancient Greek and Roman myths and is as popular with people from far and wide as it seems it always has been!
Top Five Things to See and Do in Gibraltar
1. Rock of Gibraltar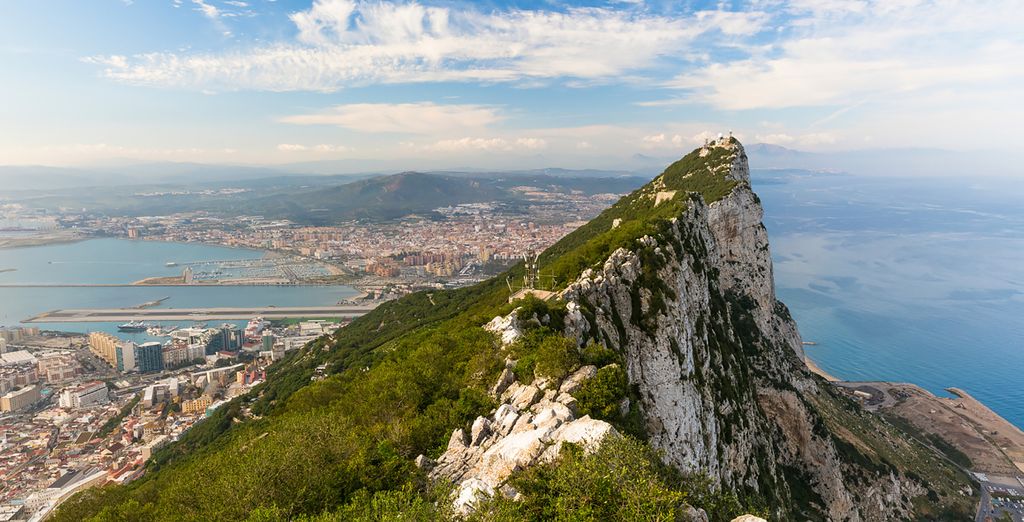 A rock outcropping and long thought to be the remains of one of Hercules's (or Heracles, for those who prefer the Greek nomenclature) incredible feats, raising the Pillars of Hercules which guarded the narrow channel between Africa and the European mainland. The pillars are, obviously, lost in the mists of time and legend, but the Rock of Gibraltar is feted none the less. The mountain today is prized as a tourist site due to the Islamic Castle that dates back well over a thousand years, the extensive tunnel system, known as galleries, that were dug out in the 1700s offering an excellent defensive point from which to repel any incomers in relative safety. Much of the area is a natural reserve, keeping the many cheeky and forward Barbary macaques safe and sound, as well as protecting a range of animals and plants, and providing a vital safe haven for thousands of migrating birds. All this means that there is a lot to do in Gibraltar, no matter your interests and hobbies.
The other pillar is a mountain in northern Morocco, known in legend as Mount Abila or Abile, and as Jebel Musa or Mount Moses by contemporary sources. The distance between the two spots is over 60 kilometres, but the narrowest distance between the two continents is around 11 kilometres.
2. St Michael's Cave
Believed, at one time, to be the Gibraltarian end of an impossibly deep and lengthy tunnel under the Strait to the African mainland, this cave is magnificent: a cathedral-sized space, adorned with stalagmites, stalactites and other weird and wonderful shapes etched by the action of water on the soft limestone rock from which the cave is created. (NB: If you struggle to tell which is which: stalagmites grow up from the ground – with all their 'might', while stalactites cling 'tight' to the ceiling and grow downwards!) The cave's existence has been known pretty much as long as Gibraltar has been occupied, with evidence of Neanderthal occupation, as well as a history of being used by Tariq ibn Ziyad, various British forces and many more. Despite this rich usage, and the fact that at least two people have been lost within the cave system, so bodies have ever been found, despite subsequent painstaking mapping of the cave's interior… It is often used to house concerts and entertainments, and even when not lit up with stunning colours, is a beautiful and exciting place to visit.
3. Moorish Castle
Gibraltar was occupied by Moors for almost 800 years all told, and the invaders used the peninsula as their stepping stone into Spain and Portugal and on to the rest of Europe, moving at incredible speeds given the time and the technologies in use at the time. As part of their occupation, the castle was built, providing a sturdy fortification from which the Moorish forces could plan and enact their movements. Used partially as a prison until relatively recently (until 2010) the castle is one of Gibraltar's best known tourist sites, and even features on the reverse of the Gibraltarian five-pound note. You cannot visit Gibraltar without seeing something of the large and sprawling castle!
4. Europa Point Lighthouse
The waters between Europe and Africa narrow dramatically in the Gibraltar Strait, and this caused many a ship to come to grief. Accordingly, in 1841, this lighthouse was incorporated, and it has operated, through many upgrades and improvements, ever since, and still brings light to ships venturing through the narrow strait to the sea or to Europe, keeping them on track and going in the right direction. The lighthouse is known by other names, including: the Trinity Lighthouse at Europa Point, the Victoria Tower and La Farola. The lighthouse is operational twenty-four hours a day, although much of its work is automated these days.
5. Gibraltar Museum and Botanic Garden
Take a full day out of your Gibraltar trip to explore the best of the peninsula's culture and history at these two venues. A mere kilometre separates them which can be an easy stroll or a few minutes' drive, so you can make the transition from one to the other seamlessly. The garden was laid out in 1816, so that the soldiers garrisoned in Gibraltar would have a cool and refreshing place to unwind while off-duty. Over time, the gardens have been expanded and carefully maintained, with the addition of a small zoological garden. Performances often take place in the gardens, and it is always worth an enjoyable stroll. The museum is a relative newcomer, having been opened in 1989 in order to collate and display evidence of Gibraltar's tremendous history, from Neanderthal times up to date. It is aided by the British Museum, the National History Museum (London) and many academic institutions and establishments. It may be small, but it is comprehensive, carefully researched and beautifully presented: an excellent way to ensure you see the history of the land in a fun and easily digested medium.
Our Best Hotels in Gibraltar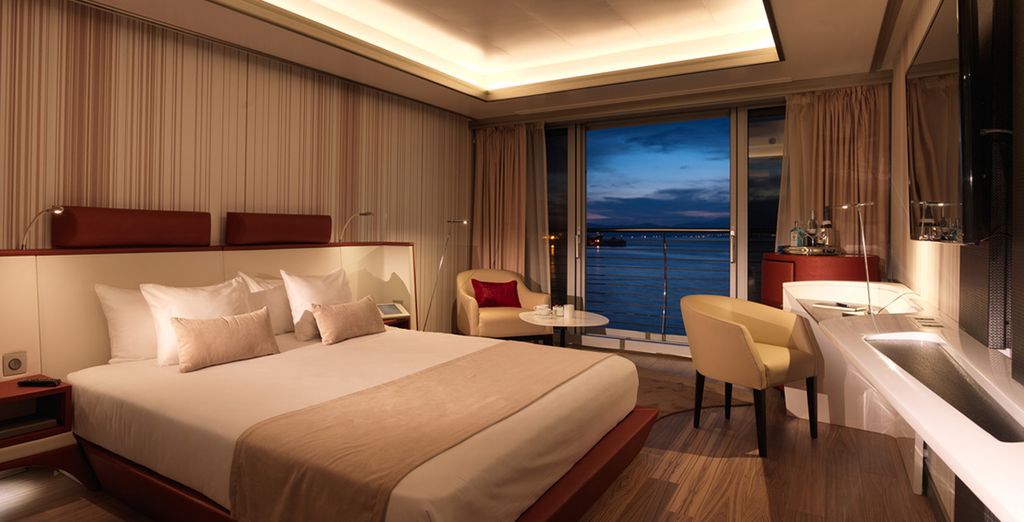 The best of a cruise without the actual cruising, this innovative hotel is based aboard an enormous, luxury yacht, providing 180 rooms, swimming pools, sun terraces, sumptuous dining rooms and generally providing a deliciously peaceful oasis in the heart of the bustling marina. Take time for yourself in the pampering spa where you will be treated like royalty, swim lengths or splash with your partner in the swimming pool, or chase the thrill by having a flutter in the onboard casino: tailoring your holiday to best suit yourselves, before heading out to explore the rest of Gibraltar.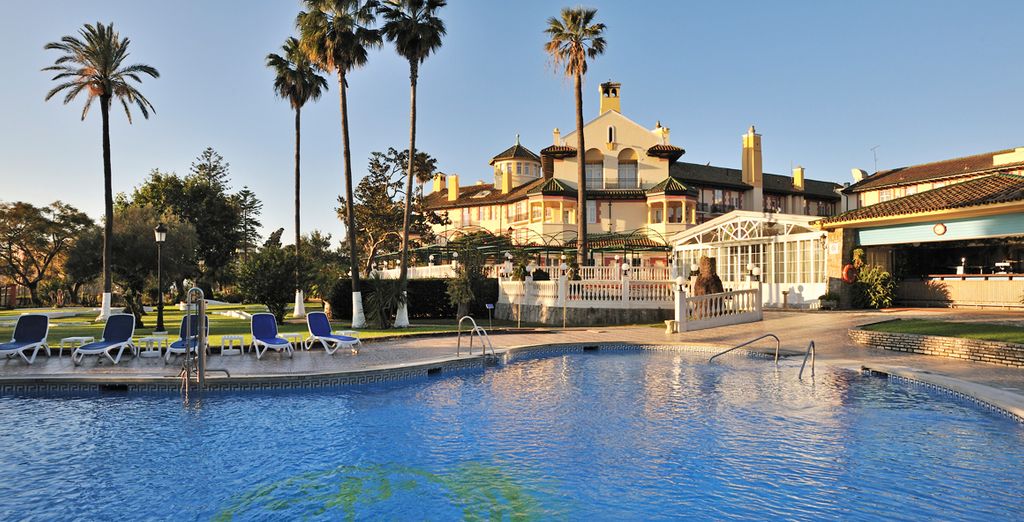 Built towards the west of the peninsula, this superb hotel simply oozes old-fashioned charm and comfort, housed in a gloriously Spanish/ Moorish influenced edifice that was built for the hedonistic pursuit of pleasure and comfort. The hotel, whose doors first opened in 1908, has 168 rooms, an indoor and an outdoor pool, two restaurants, a gym, sauna and even tennis courts so you can truly immerse yourself in the wonderfully nostalgic ambiance. Delicious meals, prepared fresh each day, ensure excellent choice between Mediterranean health and international indulgence, so you are sure of piquing your taste buds every day.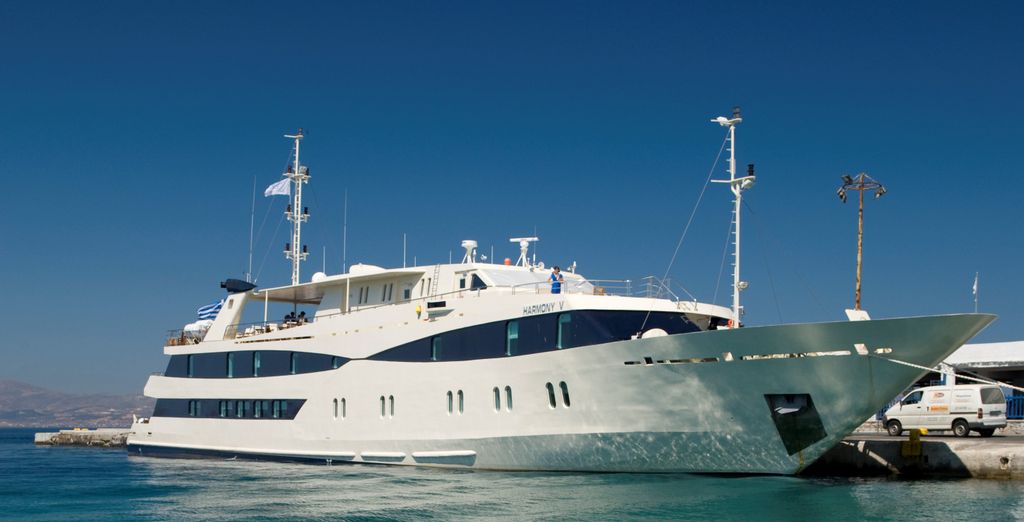 Make Gibraltar just one of your destinations as you cruise along this sun-soaked region, warmed as it is by the heat of an African sun. Not only will you see the best of the Iberian Peninsula (Portugal and Spain) and the highlights of that side of the Straits, but you will see Gibraltar from a unique viewpoint as you approach and leave on your cruise liner. This will provide wonderful backgrounds for your photos, but will also help you to get a feel for the size and shape of Gibraltar, and how it fits into the Iberian peninsula, before you disembark and explore all things Gibraltar up close and personal.
When is the Best Time to take Holidays in Gibraltar?
Gibraltar enjoys wonderful weather from about April until October, with the hottest months pleasantly offset by cooling sea breezes. The outlying months tend to be best to avoid the crowds without losing the benefit of the balmy weather, but you can visit the area all year round if you like.
Getting To and Around Gibraltar
Gibraltar is on the European mainland and is easily drivable from anywhere else in Europe, including from most international airports. Trains and bus services run frequently, both to the region and around it, and you can also get around by taking the cable car to the top of the mountain and then strolling down, exploring as you go. Much of Gibraltar can be explored on foot if your mobility is good, making it an ideal holiday destination for those who like to explore a country in depth.
Enjoy Your Holidays in Gibraltar
At present, Gibraltar is an EU country, being part of Britain. However, with Brexit, Gibraltar may leave the EU, or it may cede to Spain (the two countries have long feuded over the country's control) which means that it will stay in the EU. When planning your Gibraltar trip, ensure that you keep an eye on the state of politics and, if in doubt, consult your local authorities.
The Opinion of the Voyage Prive Expert on Gibraltar Holidays
Gibraltar is a beautiful place, rich in history and welcoming to visitors from all over the world. It is a nicely central location for those who do not want to travel too far, and yet enjoys almost African levels of sunshine and warmth – an almost perfect combination for holidays ranging from a quick weekend to a leisurely fortnight's stay!
Gibraltar: a place to experience unique history, culture, and breath-taking scenery
One of the fascinating things that makes holidays on Gibraltar so unique is its English heritage. If you like the idea of home without the English weather, Gibraltar is going to tick all of your holiday boxes. Thanks to its location between southern Spain and North Africa, "the rock", as it is affectionately known, enjoys plenty of sunshine and a long, warm summer.
Make the best of Gibraltar's ideal location
With the Spanish mainland no more than a drive away, access to everything that is on offer there can be enjoyed from Gibraltar as an excursion or even a more extended trip, using the rock as your base. It is one of the few remaining British overseas territories and, as such, you are assured of the highest facilities and the legal system operates as if you were in the UK. The limestone rock towers above Gibraltar and is featured in ancient mythology. Legend has it that if the thousands of Barbary Macaques that inhabit the rock ever leave, the British will leave too.
Taking in the stunning wildlife of Gibraltar
A sizable chunk of the island is a wildlife sanctuary and that is one of the main places where you are most likely to spot some of the troops of monkeys that Gibraltar is famous for. These are the only wild monkeys that you will find anywhere in Europe. Along with the Macaques and a wide variety of African and European migratory birds, you are also likely to catch sight of buzzards and eagles. The sea around Gibraltar is home to dolphins and flying fish, so a boat trip makes for a great sightseeing excursion too.
Enjoying the great food and sights of Gibraltar
From the fabled Pillars of Hercules and ancient churches to the great siege tunnels that are now home to a troop of Gibraltar monkeys, you will never run out of places to visit. When you've had enough of sightseeing, you can relax with a cool drink or a delicious meal in one of Gibraltar's many restaurants. There's something for every palette; from traditional English to local Spanish and plenty of ethnic cuisine as well.
Whatever type of holiday you prefer, Gibraltar has something to suit everyone and you can be confident you'll be able to take it all in at your own pace. Whether you're looking for a weekend getaway, or a long relaxing break, you must see our selection of handpicked, exclusive hotels at exclusive prices that are available only for our members.