Cyprus Holidays 2022



Table of contents
Escape to the sun-soaked shores of Cyprus, a pretty island steeped in ancient mythology. Explore centuries-old tombs and timeless landscapes in an outdoor paradise loaded with action-packed activities. If you're looking for the perfect seaside vacation, Cyprus has among the best beaches in the Mediterranean. Choose from coastal retreats and luxury resorts to explore the stunning island of Cyprus. Whether you're looking for Mediterranean escapes or a relaxing holiday in Cyprus, you'll find it here at Voyage Privé.
The top 5 things to see and do in Cyprus
1. St Hilarion Castle
This incredible 10th-century Byzantine castle is perched upon a jagged mountain top. It's the best-preserved of the Kyrenia mountain strongholds and a treat to explore. You'll find hidden chambers and crumbling walls that are a treat to roam and imagine. Walt Disney was said to have drawn on the castle for his animation of Snow White. The castle is surrounded by fairy tale myths that are sure to entice adults and children alike.
2. Aphrodite's Rock & Beach

The most famous beach in Cyprus is famed for its precarious upright rocks. So named for the ancient Goddess of love, it's said to be the spot where she emerged when finding lovers. It's a lovely spot at sunset and surrounded by a fine beach with excellent swimming waters. It's perfect for a picnic or late afternoon swim.
3. Kykkos Monastery
This bedazzled 11th-century Byzantine monastery is a wonder to explore. Built around a local hermit, Isaiah, it grew from a cave into a dazzling complex. At its centre, you'll find a delightful museum outlining pre-Christian history and culture on the island. Don't forget to indulge in a local glass of wine on the sun-kissed grounds before leaving.
4. Tombs of the Kings
This UNESCO World Heritage Site is located just north of Paphos. Dating back to the 3rd century BCE, these ancient tombs were used to bury high officials. There are seven tombs in total, many of which provide access down to the lower ground levels. Grave robbers have plundered the tombs of their treasures, but they remain remarkable cultural landmarks.
5. Troödos Mountains
The highest peaks in Cyprus are a dream for hikers. Chief among these is Mount Olympus, located right in the heart of the island and reaching 1,952m. There are spectacular activities throughout the year here, from skiing in winter to camping in summer. The whole area is a delight of craggy peaks, dense pine forests and rich valleys.
Our best hotels in Cyprus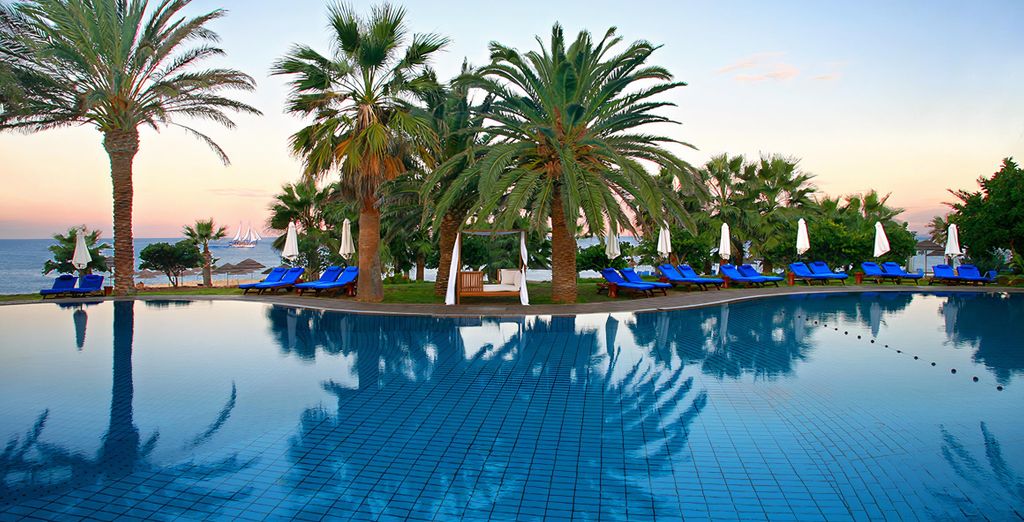 This sublime waterfront resort just north of charming Paphos boasts chic rooms with private sea-view terraces. Indulge in delectable restaurants and local meze delicacies beneath palm trees and open skies. The hotel offers guests a luxurious spa and swimming complexes for post-sightseeing relaxation.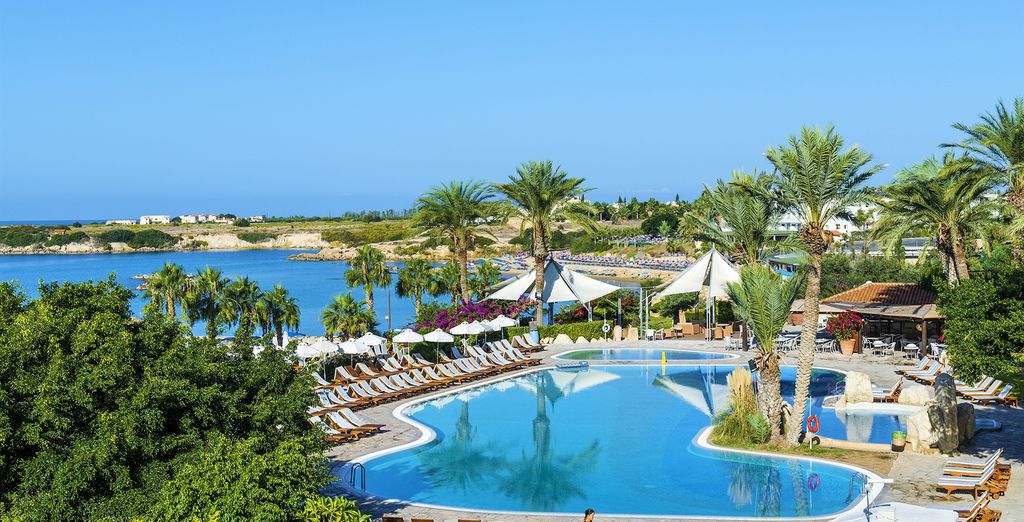 This exciting seafront resort is among the most romantic Cyprus stays. Enjoy evening swims overlooking lapping waves or indulge in one of 10 delectable restaurants and bars. Rooms are decorated with delightful Cyprian blues and pristine white furnishings with premium sea-view balconies.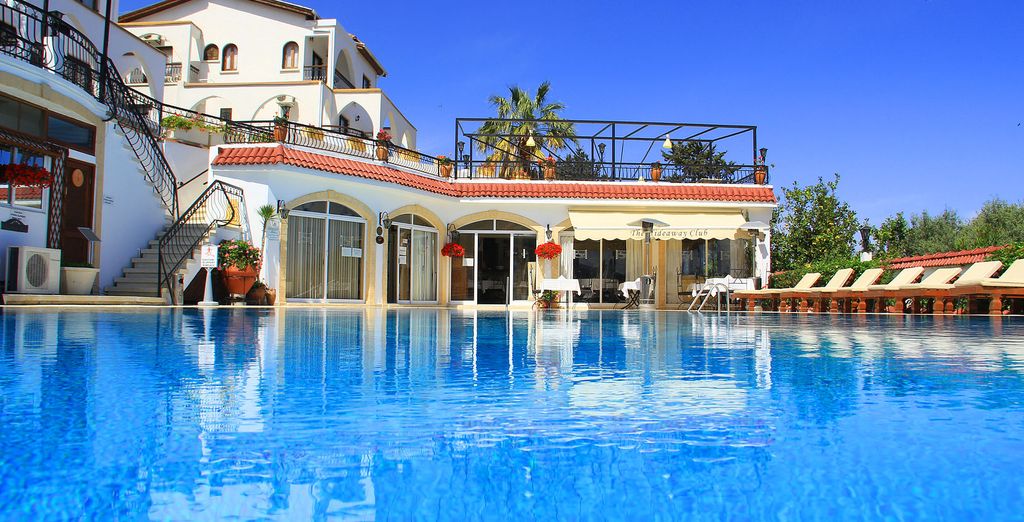 This serene and tranquil resort is nestled along Cyprus' northern coast. Flanked by mountains and olive groves, the hotel boasts charming outdoor swimming pools with elegant panoramic views. Rooms are opulently decorated with plush furnishings and open sea views.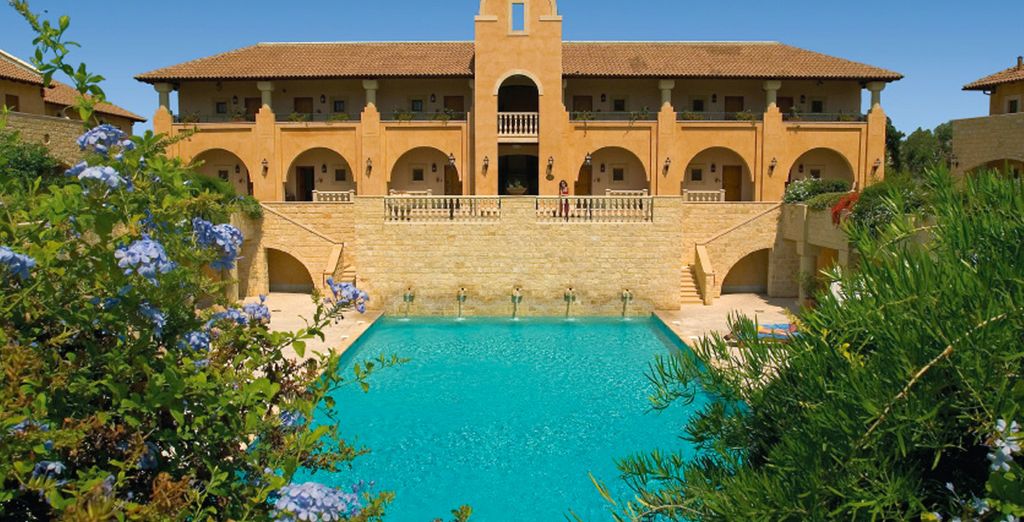 Wake up to serene ocean views from your balcony in this opulent Paphos hotel. Designed with palatial-style decor and nods to Byzantine architecture, it's a timeless stay that's romantic and relaxing. The hotel boasts several renowned restaurants, including a charming terraced eatery with the freshest fish and Cypriot delicacies.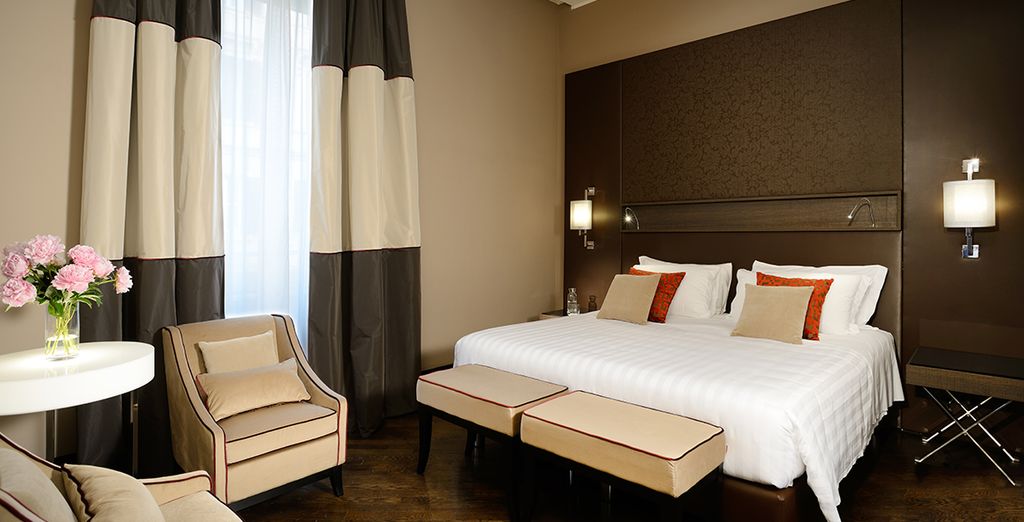 The Hilton in Nicosia is centrally located, overlooking the city's top sites. The hotel boasts impressive palatial interiors, including delightful pool-view terraces and charming bars. Rooms are bright and airy with picturesque patios and access to indulgent spas.
When is the best time to go on holiday in Cyprus
Cyprus is a treat throughout the year, with highlights for every season. The high season generally sits between June and August. Accommodation can book up and prices increase, but the weather is at its hottest. To avoid the crowds around beach resorts, look for deals during spring and autumn. The weather can be more pleasant, especially for outdoor activities. Mountain hiking and kayaking adventures are particularly delightful during these periods. The low season lasts throughout winter. While ski resorts thrive, beach stays often close in winter. Some festivals to look out for include Lemesos Wine Festival in September and Bellapais Music Festival in May.
Going on holiday in Cyprus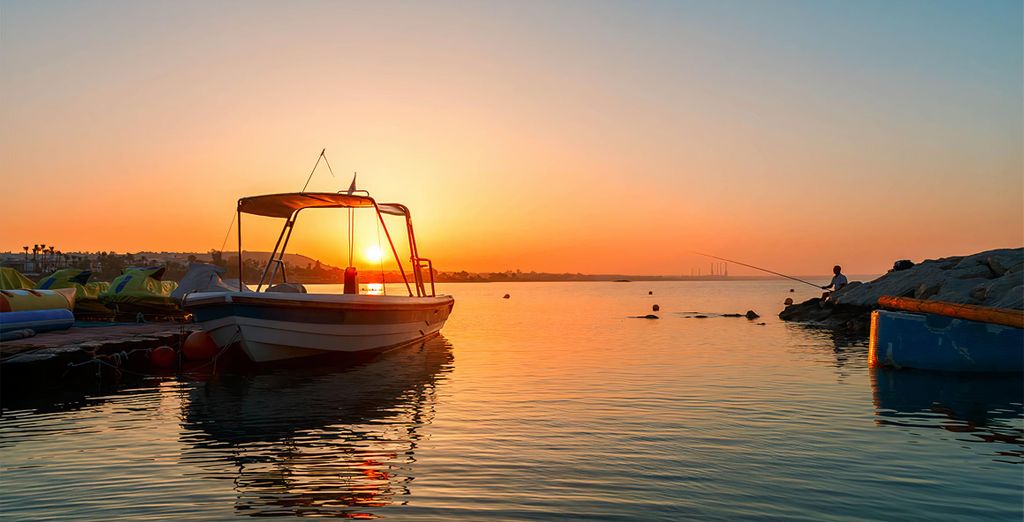 Cyprus boasts several international airports in Paphos, Larnaka and Ercan. Once you've arrived, the island is generally small enough to navigate with a rental car. Public transport is lacking and there is no train network or domestic air service. If you're sticking to cities like Paphos, top spots are largely compact enough to navigate on foot or bicycle. While there are buses available, cars are still recommended to truly discover attractions at your own pace.
Enjoy your holiday in Cyprus
Cyprus is a delightful destination for visitors of all types. Families will find a wealth of child-friendly beaches among alluring ancient landmarks to enrich the senses. Above all else, Cyprus is a premier romantic destination. Couples retreats, spa resorts and coastal restaurants ensure the most romantic stay possible. Groups, too, are well served. You'll find a wealth of activities inland and on water that are perfect for active holidaymakers. By far, the best evening entertainment is found in Paphos, but resorts do well to entertain guests too.
The Voyage Privé travel expert's opinion on Cyprus
Above all, Cyprus is a premium beach-bound destination. It boasts impeccable beaches and fantastical cliffs reaching out into the Mediterranean Sea. But look past the beach and you'll find a wealth of delightful landscapes too. Explore ancient ruins and craggy peaks, or indulge in some of the finest meze food in the world. Cyprus is blessed by its culinary influences. Enjoy the finest of Turkish, Greek and Middle Eastern flavours combined to create unique and authentic Cypriot delicacies.
Sample the exquisite delights of the Mediterranean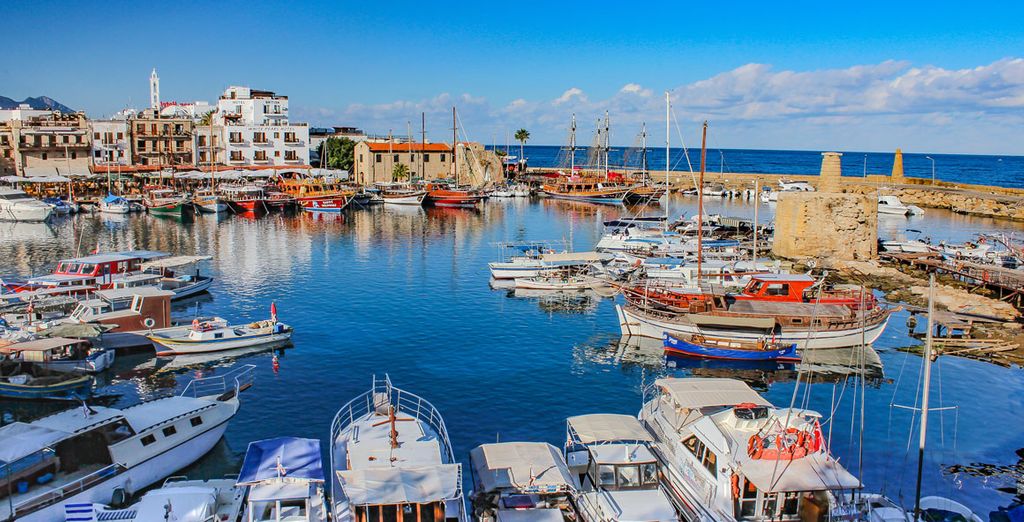 For those seeking sunshine, relaxation and the ultimate Mediterranean experience, there can be no better choice than the beautiful island of Cyprus. Traditionally claimed to be the birthplace of Aphrodite, the Greek Goddess of Love and Beauty, this gem of a destination is the ideal getaway all year round.
Though it is a small island, Cyprus is dotted with luxurious resorts to appeal to all travellers. Coastal towns such as Paphos offer stunning sandy beaches, glorious scenery to admire and a vibrant nightlife, as well as plenty of places to enjoy the unique cuisine. A mixture of Greek, Turkish and Middle Eastern influences, the local cooking is truly a delight; head to a meze bar to sample a local tradition, where the chefs serve a selection of local delicacies in small enough portions that several can be enjoyed at once.
Discover the unique Cypriot culture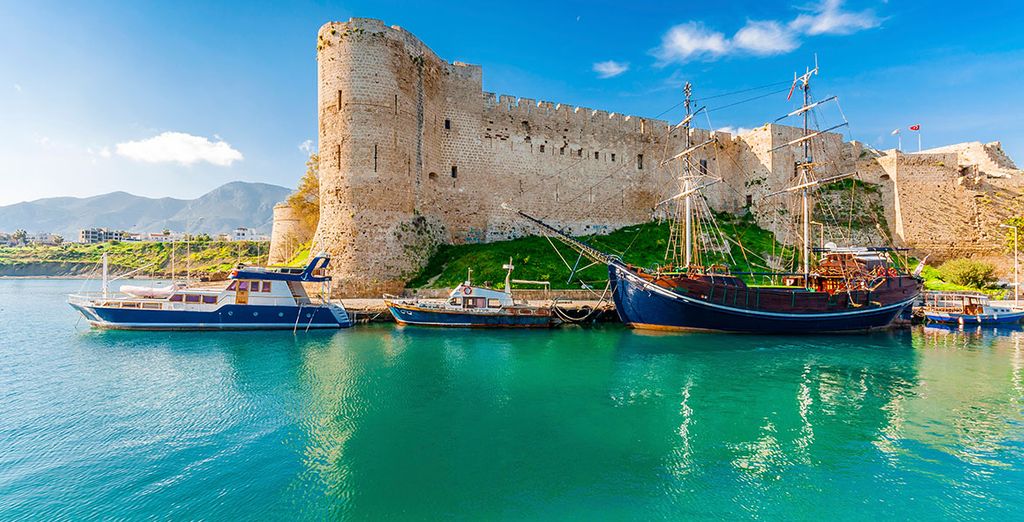 With its pristine beaches, Cyprus is the ideal place to relax, unwind and enjoy the views, but it is also home to centuries of fascinating history for those who want to soak up the local culture on their holidays. Take advantage of our special deals on handpicked hotels to enjoy the splendour of Larnaca, home to a remarkable medieval fort and the 9th century Church of Saint Lazarus. It is built on the site of the city-kingdom of Kition, founded in the 13th century BC, and many of the ancient ruins of Kition are still visible; it is possible to walk among the ruins of the Temple of Astarte, a truly remarkable experience.
All of the delights of Cyprus are within easy reach due to the size of the country and its capital, Nicosia, is a must-see. The Cyprus Museum is housed there, displaying artefacts discovered on the island from many of the cultures that have had an effect on Cyprus during its long and colourful history. Explorers will enjoy a leisurely walk around Nicosia's Old City, savouring the beautiful sights and sounds of a fascinating area.
Truly a jewel of the Mediterranean, the glorious island of Cyprus is waiting to be discovered. Make sure you keep up to date with the latest offers for this paradise island by signing up for alerts. We will keep you informed of all of the latest sales and offers.
FAQ Holidays to Cyprus