Join for free
Join for free
Save up to 70% on UK countryside stays, European city breaks & exotic beach holidays.
More than

7.3 million

people have already trusted us with their holidays!
Member-only rates & exclusive perks
Save up to 70% on luxury travel
A reliable team, 7 days per week
Holidays to Costa Del Sol - the Sunshine Coast of Spain
Enjoy a Luxury Holiday to the Costa Del Sol with Voyage Prive⭐ Discover an area steeped in culture and stunning beaches | Booking Online | Up to -70%
Discover the culture of Costa Del Sol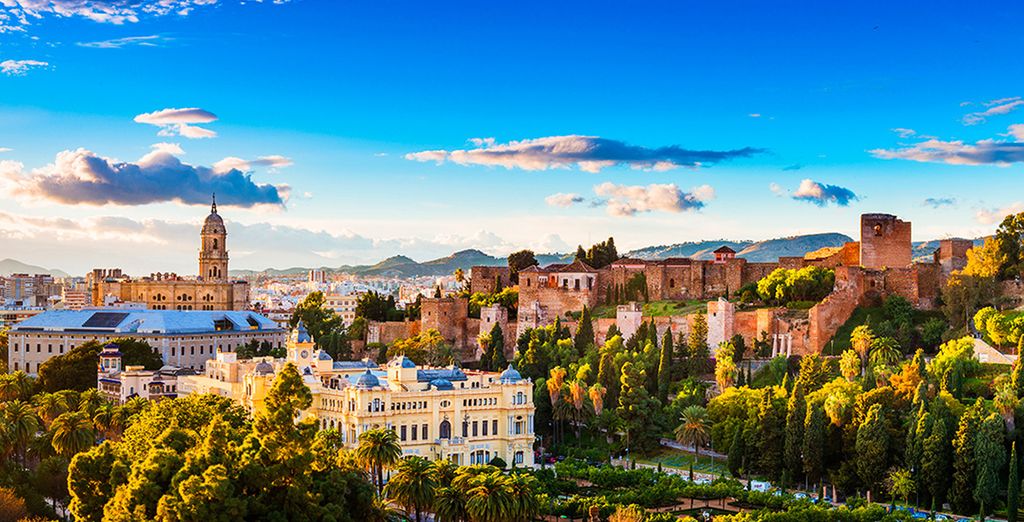 The stunning Costa del Sol is a region in the south of Spain which comprises of glitzy coastal towns, historical villages and communities along the coastline of the Province of Malaga. The history of Costa Del Sol dates back to the Phoenicians and has since been inhabited by a variety of others including, Greeks, Moors and Romans, all of whom have imprinted their inspiration on the architecture and culture of the region. From Picasso to bullfighting, to the cave wall paintings of Nerja, you will never be short of cultural inspiration. All of which you can enjoy during your holiday to Costa del Sol
Soak up the sun with the Sunshine Coast with holidays to Costa del Sol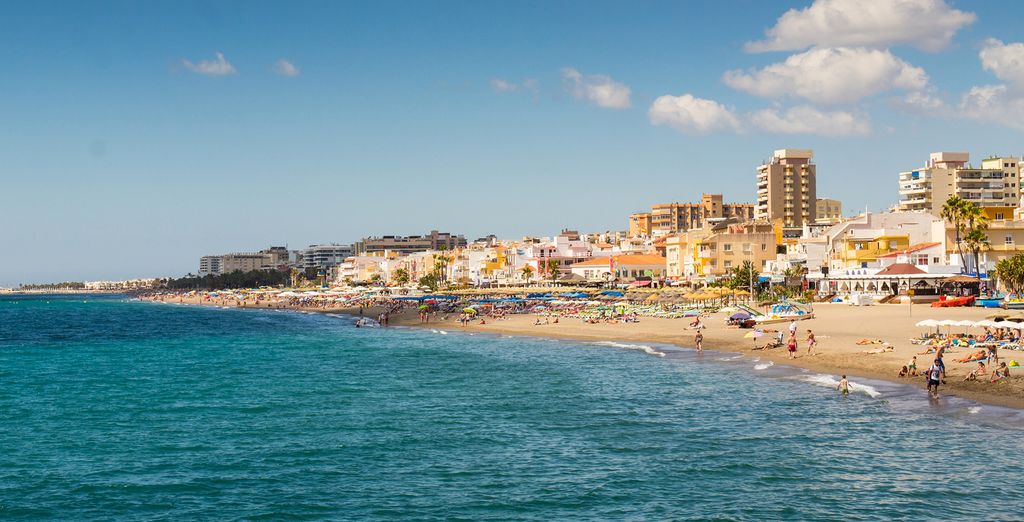 Costa Del Sol offers around 320 days of sunshine a year, making it the perfect destination to escape for tanning and relaxation. You can take advantage of the many sunshine resorts Costa Del Sol has to offer such as, the playful Marbella has 28 kilometres of stunning sand and array of 5 star hotels, which you can find with us at an affordable price with our exclusive prices. Or head to the Torremolinos beaches to grab an ice-cream and tapas at one of the many bars, or visit Fuengirola, which is popular with families.
Shop till you drop in Malaga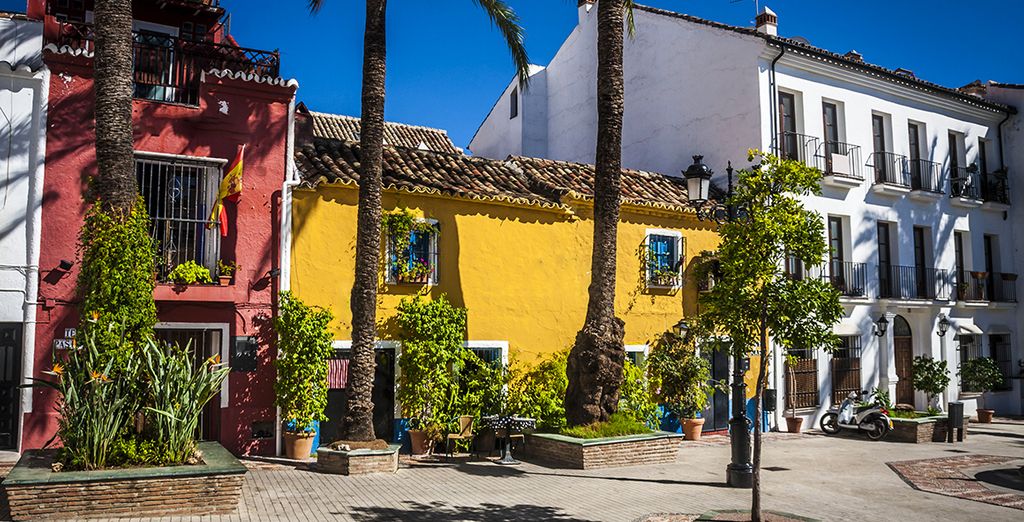 As a cosmopolitan city, Malaga houses some of the most glamorous and best-known fashion brands in the world and is the backdrop to a perfect shopping experience. Shop in designer stores, pick up something unique from an independent shop, or collect your tourist treasures from the variety of stalls available to you! After a long day of shopping, return home to your luxury hotel handpicked by us! What better way to finish the day?
If you want to experience culture, sunshine and an amazing atmosphere in one of the worlds most liveliest and cosmopolitan resorts then there's no better place to start your holiday to Costa Del Sol than with us. We select each and everyone of our luxury beach holidays with you in mind. This way, we ensure our exclusive members are offered the very best value. Sign up now for our exclusive prices or to create an alert to be notified of the best deal for your holiday.