Last Minute Deals to Reykjavik



Table of contents
Here at Voyage Prive, we have plenty of Reykjavik last minute holiday offers. Despite being the capital of Iceland, this city is the greenest, cleanest city in the entire world. The Icelandic people really value their natural environment and visitors can see this in the way that they look after everything. The country itself attracts tourism because of its geysers and thermal spas, some of which are not too far placed from Reykjavik. Many people also visit for the chance to whale watch, to go and see lava fields or just to take in the landscape which almost looks like it could be from an alien planet. Reykjavik should certainly be on everyone's bucket list of places to visit at some point in their life.
The Voyage Prive travel expert's opinion on las minute travel to Reykjavik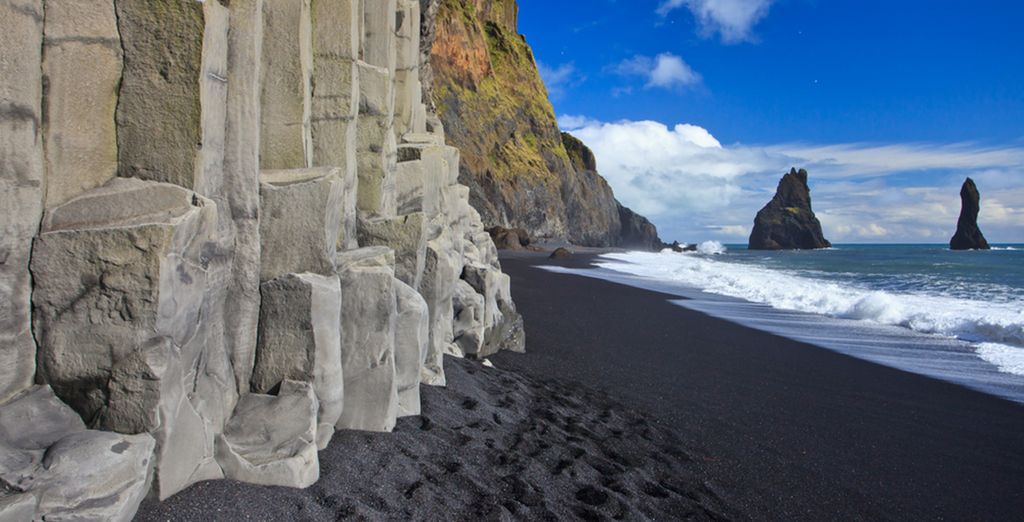 We assume that Iceland and its capital city aren't at the top of the list for family holiday destinations. It's true, you won't be relaxing in the sun on a visit here. However, we do promise that you will enjoy your visit to this mystical country, whether it is with the family, as a couple or on a trip with friends. Indeed, many people who visit become obsessed with the country and travel back over and over again. Many love the hot springs, which are perfect for relaxing in, or the people, who are extremely happy and content. It could also be the fact that they feel safe no matter where they go, with crime being virtually non-existent in the country.
Top 5 things to do/see in Reykjavik
Go swimming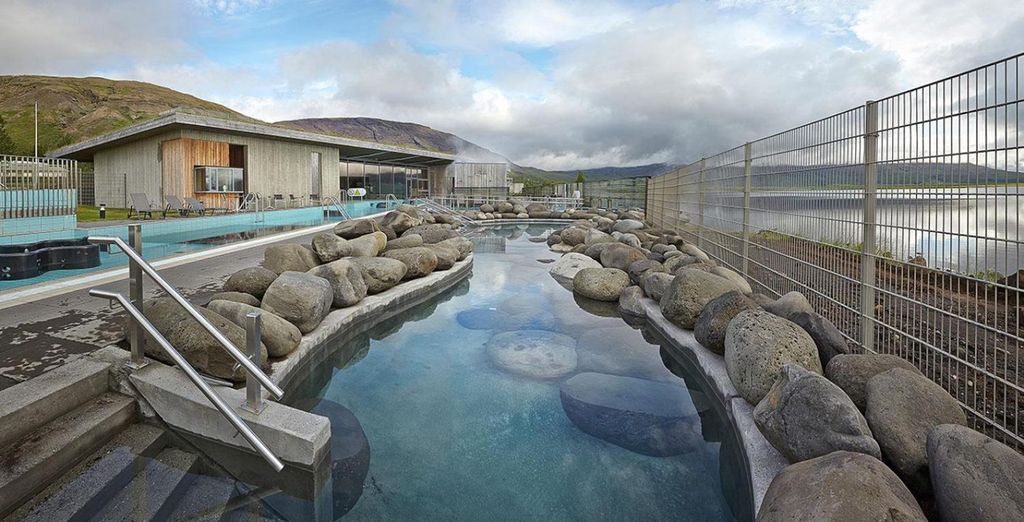 Reykjavik has an abundance of indoor and outdoor swimming pools. Iceland uses so much renewable energy that running a swimming pool is cheap, meaning that it is a popular past time among locals. These aren't just ordinary swimming pools, either, they are more like luxury spas. If you fancy trying the geo-thermally warmed water, head to Nauthólsvík which is located by Reykjavik Beach.
Explore nature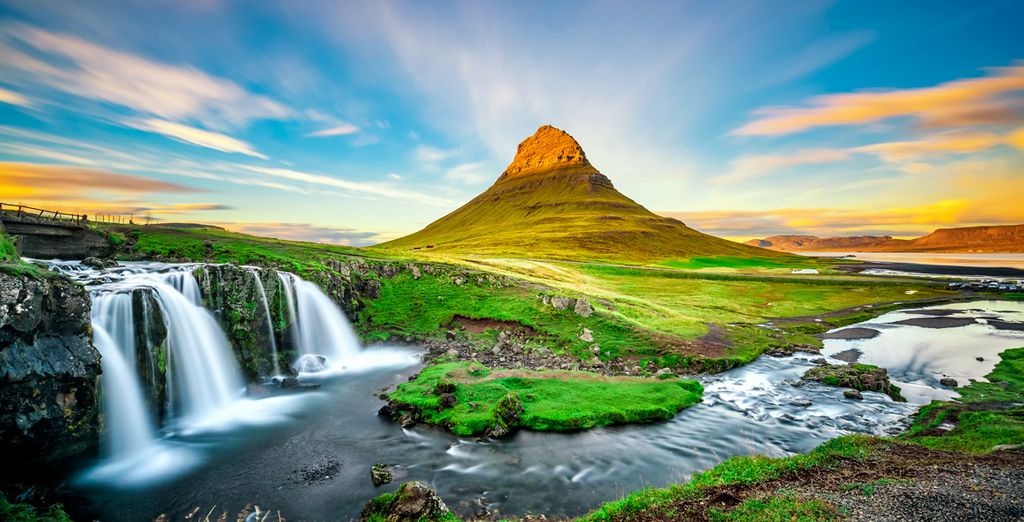 There are plenty of green areas and public parks in Reykjavik. This is a country that really prides itself on its greenery and in maintaining the natural landscape. Head to Hallargarður or Hljómskálagarður to enjoy a pleasant stroll or even take part in some outdoor games during the summer months.
See the Northern Lights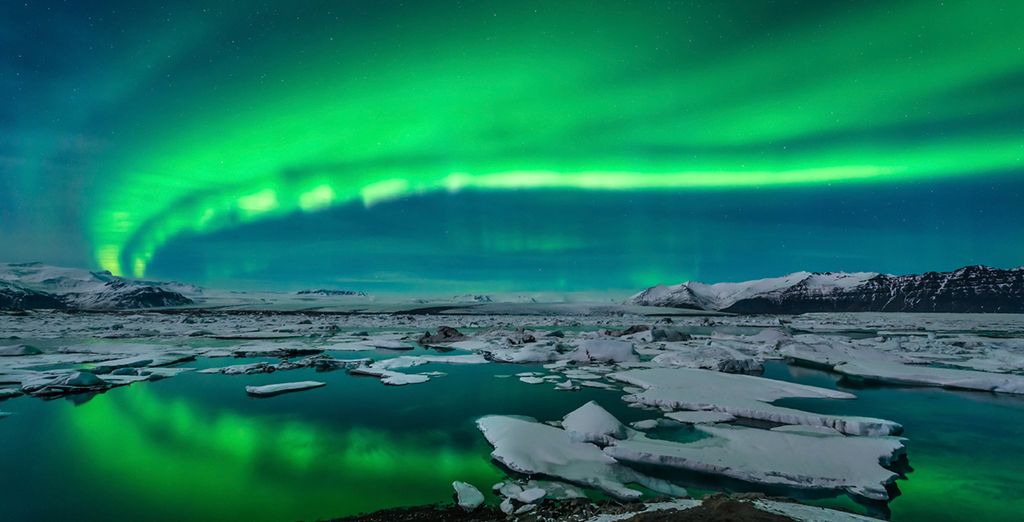 Seeing the Northern Lights is most probably something that is on everyone's list of things to do. Luckily, Iceland is one of the best places in the world to experience this natural phenomenon, so you should get to see it during your stay. You can see the lights from anywhere within the city centre but for the best experience, you should head to the outskirts of the city where light pollution won't disturb the display. Seltjarnarnes, by the coast, is an ideal place to witness them in all their glory.
Head to the National Museum
Here you will find artefacts that chronicle the history of Iceland right back to the first settlement and up to modern times. It's a wonderful way to help you understand the history of the nation. There are free guided tours, which are delivered in English to help you understand the importance of each display.
Catch a show at the Harpa
The Harpa concert hall and cultural centre is a beautiful building designed with concave and convex glass to create a glittering effect. Take a look at their website to see if you could catch a show during your stay. If not, you could make the most of their free guided tours or stop by and visit one of their cafes or boutiques.
Which hotel to choose at the last minute in Reykjavik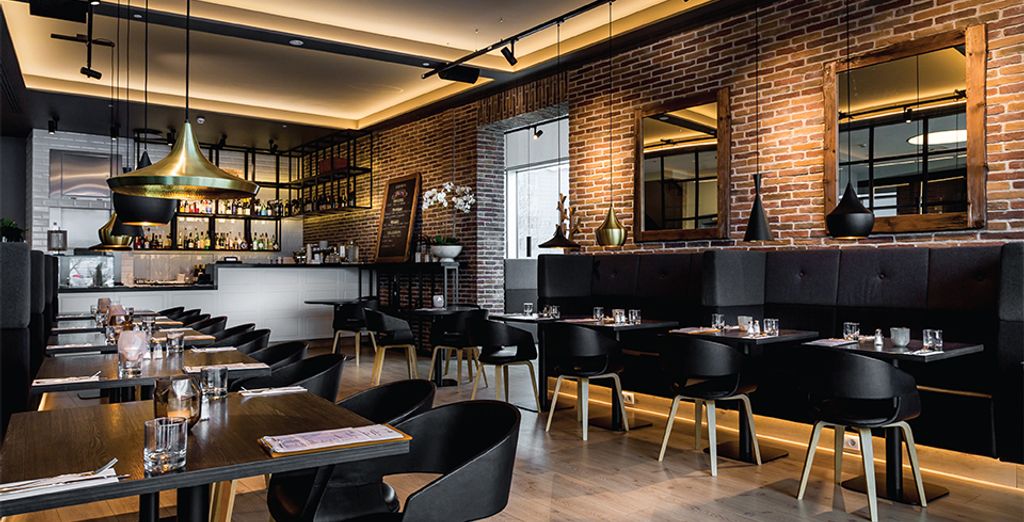 Why not maximise your chances of witnessing this amazing phenomenon with a Northern Lights getaway package? You can enjoy 2 to 5 nights staying in a luxury hotel in Reykjavik while making the use of a hop on/hop off tour bus and you can go on a hunt for the northern lights by night. Breakfast is included with this deal and you will enjoy a spacious, modern room.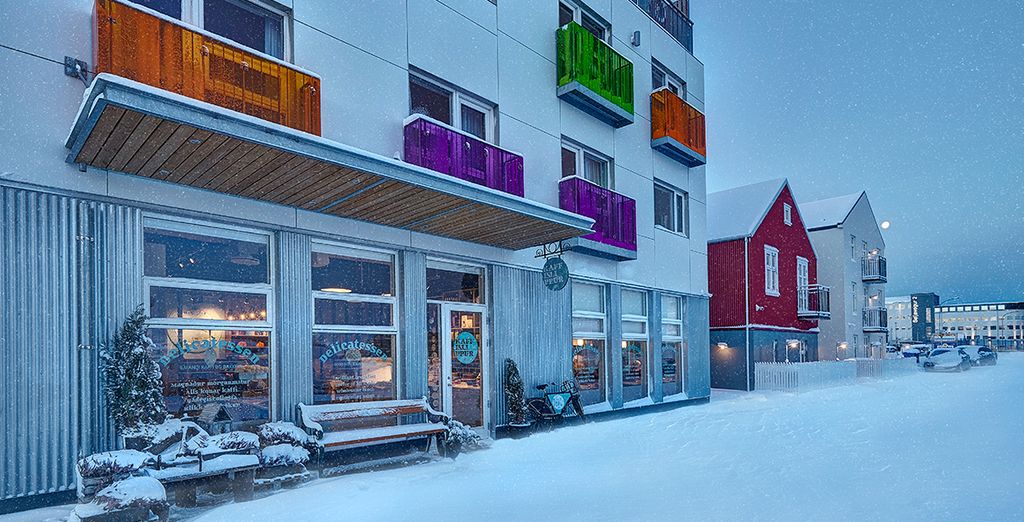 Enjoy a luxury stay at the Reykjavik Marina Residence 4* right in the heart of the city. You will be just a short walk from the many attractions that Reykjavik has to offer, including the Harpa concert hall. Each room is elegantly decorated and offers two balconies, one overlooking the ocean and the other offers a harbour view. This is a hotel that allows you to enjoy the city at its best.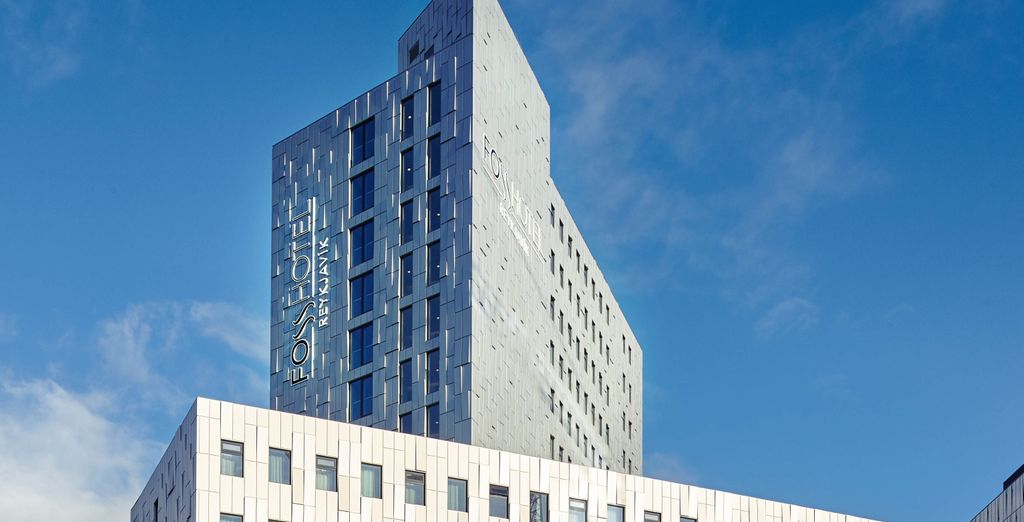 Stay in the largest hotel in Iceland, Fosshotel Reykjavik 4*. This hotel offers you magnificent views out across the city and the bay area and gives you a comfortable base for your stay in Iceland. You can enjoy breakfast, which is included in the price, and your room will have all the modern facilities that you could ever need.
Practical information about Reykjavik
What is the weather like in Reykjavik?

It can get cold in Reykjavik, especially during the winter months between November and April. You will definitely need to pack a lot of layers if you are planning on visiting during these months. The most surprising thing about the Icelandic weather is that it can be warm during the summer months. Between June and September, you can expect temperatures of up to 20 degrees Celsius.
What budget to plan?
Iceland can be extremely expensive for tourists. The country has a low population so they do rely on tourism to boost income. You can expect to pay over the odds for meals out and for your hotel accommodation. That being said, Reykjavik is a great place to visit and there are plenty of things that you can enjoy for free if you take the time to look for them. Although, if you do blow the budget a little bit on your Reykjavik last minute holiday, you certainly won't regret it.
Check all our last minute offers !