Our Top 5 Hotels in Budapest



Table of contents
Budapest is one of the most exciting holiday destinations in the world. With a wide range of historical sites, museums an things to do it really is well worth a visit.
Our Favourite Hotels in Budapest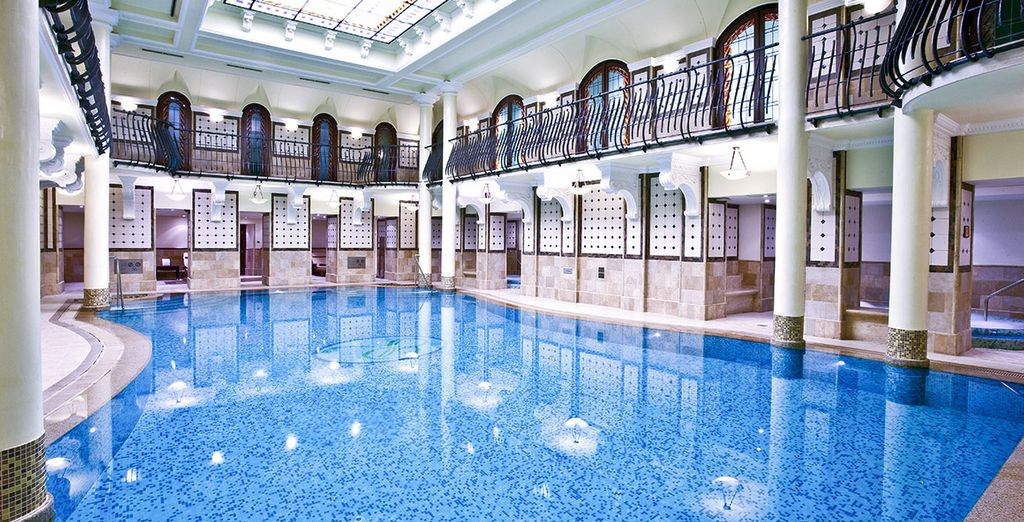 A 5* hotel that was first opened in 1856 and has recently been meticulously restored for modern travellers looking for both a cultural experience and the height of luxury. The building itself is a landmark, with an imposing Neo-Classical Facade and many historical features with have been carefully maintained throughout its history. As well as a range of restaurants and bars there is one of the finest spas in the whole of Budapest with a range of fantastic treatments for guests to enjoy.
A luxurious 4* hotel located in the centre of the city. Decorated in Art Deco style, the hotel has 54 stylishly decorated rooms, an indoor swimming pool, Wellness Floor, gym, restaurant and bar. This hotel not only offers the best location for seeing the city, but is also a memorable place to relax after a long day of wandering the city streets.
An elegantly decorated 4* ideally located in the heart of Budapest, on the famous Vaci street. Just a few steps from the romantic sight of the Danube River, this small boutique hotel of 74 stylish guest rooms features modern interiors with a touch of luxury.
A 4* hotel in the heart of Budapest. Located within the centre of the bustling pedestrian shopping street Vaci Utca and the impressive Central Market Hall it is the perfect location for visiting all the major tourist hot spots Budapest has to offer. With champagne breakfasts, saunas and spas as well as elegant gardens, the hotel will enhance your holiday experience.
A 4* hotel centrally located within walking distance of all the major tourist attractions in Berlin. Stylish decorated, this modern hotel is the perfect base for breaks of any length in the city and whether you're a couple, family or travelling solo you will be welcomed warmly to this lovely hotel.
What services will you find in your hotel?
Each of these beautiful hotels has a range of amenities and services on offer. Most will include:
• Private parking
• Spa
• Dining room
• Room service
• Flat screen TV
• A range of board options
• 24-hour concierge
• Sauna, hot tub and indoor pool
Hotel rental offers at Budapest convenient for all kind of travel
Budapest is a diverse and friendly city suitable for all holiday makers and travellers. Discover the best things to do no matter who you are travelling to Budapest with.
Things to do when travelling as a family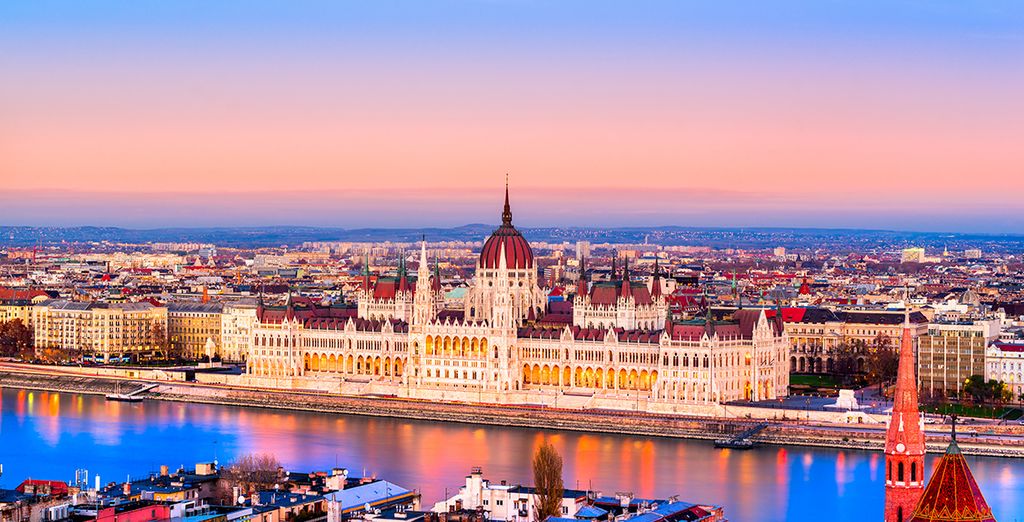 A Big Bus Tour will give you a bird's eye view of all the best attractions and little legs won't get tired. With a range of routes around the city, you can sit on the top deck and enjoy the sunshine as you are guided around the most important locations in the city.
Things to do when travelling with friends
The Buda Castle is a wondrous landmark with impressive facades and elegant architecture. Inside, the castle is a National Museum and Art Gallery and you can easily spend the whole day exploring its hallowed halls and tasting delicious food from the museums restaurants.
Things to do when travelling as a couple
Enjoy a fun day of exploring the city and learning something new with a Segway Tour of Budapest. This fun and easy way to get around the city promises fantastic photographs, stops at all the major tourist hot spots and a great way to have fun on a unique holiday date.
Things to do when travelling alone
As a safe and welcoming city, Budapest is great for travelling alone. The ruin bars in Budapest promise an amazing atmosphere at night and there are often concerts and open mic nights happening in these unique venues. Grab a drink and join the crowd to hear some local musicians and have an experience that is entirely unique to Budapest.
The range of hotels we offer at Budapest
Whether you are looking for a boutique hotel with individual rooms or the large, luxurious complexes that offer everything you could wish for, we have the hotel for you. We have last minute deals, family-friendly hotels and flights from a number of convenient airports.
What should we bring for a hotel stay?
Pack enough clothes for your trip and plenty of suncream, and make sure your attire is weather or season appropriate. Don't worry if you forget anything though as there are plenty of convenient shops nearby to stock up on toiletries and other necessities.
Your best hotel at Budapest: how to get there and make your booking?
Discover all the best offers on Voyage Prive and find deals offering up to 70% off. If there isn't currently a deal in Budapest, then sign up for alerts to be the first to find out about our amazing Budapest offers.
Booking with Voyage Prive means you'll have 24 hour support before and during your stay through our app. We'll also make sure you've got plenty of ideas for making the most of your stay and know all the amazing features your hotel has to offer.
How to get to Budapest
Flights to Budapest are available from most major airports, with a flight from London to Budapest taking just two and a half hours.
There are fantastic transport links within the city and most of the main tourist hot spots are accessible on foot from our range of amazing hotels.
The opinion of the Voyage Prive travel expert on hotels to Budapest
Budapest is a fantastic location with plenty of things to do, see and enjoy.
The Top 5 Things to Do in Budapest
1. The Hungarian Parliament is an impressive building built in the Gothic Revival architectural style. It is situated in Lajos Kossuth square which is built on the beautiful banks of the Danube is a fantastic place to stop and enjoy the atmosphere of the city.
2. The Matthias Church was built in the Romanesque style in 1015 before being rebuilt and refurbished in more recent years. The towering cathedral is located in front of the Fisherman's Bastion and is an awe-inspiring sight.
3. Margaret Island is a stunning location to slow down the pace and enjoy the beautifully cultivated gardens. Located in the Danube river between Buda and Pest there is an otherworldly feeling to these fantastic gardens.
4. The Great Market Hall is a restored Neo-Gothic building where you can find a wide range of local crafts, artwork and food. Wander the stalls and sample local cuisine as you shop for souvenirs.
5. Consider a trip to the Hungarian State Opera for the chance to dress up and discover another facet of the cities rich culture. Book tickets in advance to experience this amazing tradition.
Explore beautiful Budapest while staying in a central hotel
Budapest is a culturally diverse city with many exciting opportunities to try new things and visit interesting places. Make the most of these opportunities by staying in a central location and visiting some of the amazing cultural sites on offer.
Visit more hotel deals
FAQ Hotels in Budapest
You just need to become a Voyage Privé member to book your hotel in Budapest. Register for free to access all exclusive offers of Voyage Privé !
Voyage Privé offers a selection of top-of-the-range hotels in Budapest up to -70% ! You will necessarily find the perfect one for you!
Corinthia Hotel Budapest 5* is an emblematic 19th century building that has been completely renovated. You will find the best luxury equipment: 19th century spa with heated indoor pool, steam bath, sauna and jacuzzi, elegant restaurants and bars, a magnificent glass atrium and much more!
To be ideally located in the heart of the city, a few minutes from the Danube and close to the best places in Budapest, choose the Boutique Hotel Budapest 4*, an elegant hotel with comfortable and modern rooms.