Luxury holidays to Iceland



Table of contents
Known as the Land of Ice and Fire, Iceland is a fascinating country to visit, with geological features that are unique to the region. The people are welcoming and practical, and the cuisine is largely centred around the fish that forms a large part of the economy. Iceland is a leading country when it comes to the efficacy of education, the drive towards environmentally friendly practises, and the overall happiness of the citizenry.
Top Five Things to Do and See in Iceland
1. Hike to a Glacier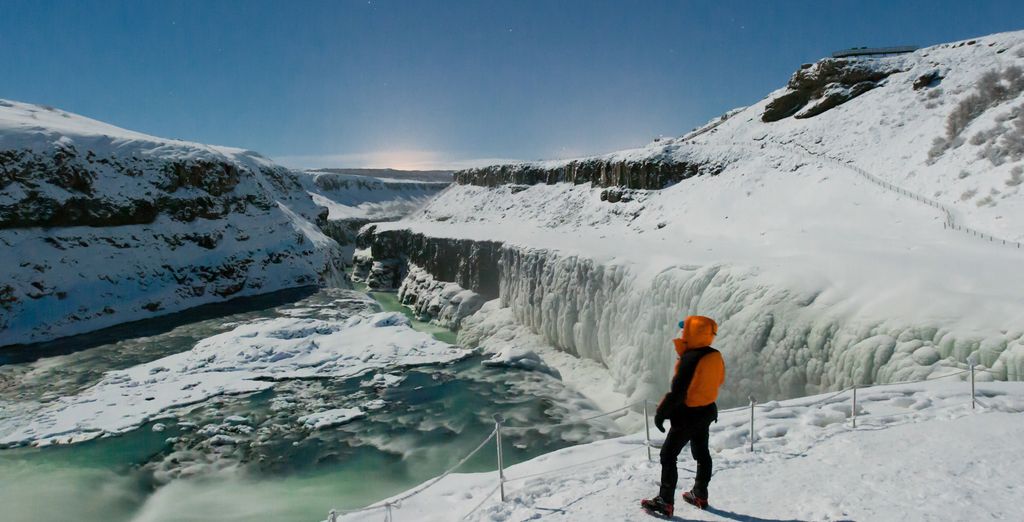 Iceland is full of glaciers, and every visitor to the country should try and see at least one of them. Choose which tour you want to go on with care during your Iceland holidays: some walking tours simply take you to look at and perhaps walk on the glacier, while others offer more strenuous climbing activities, or feature a visit into an ice cave in the depths of the glacier. These immense ice formations are continually moving and their being under threat from climate change makes a visit to marvel over nature's power just makes it all even more poignant.
2. Tour a Volcano
Not for nothing is Iceland known as the Land of Ice and Fire: the ice is provided by the glaciers (and wintery snow) and the fire refers to Iceland's highly active geothermal properties: hot springs, and volcanoes abound. It may sound scary – and indeed, no volcano should ever be deemed absolutely safe – but there are a number of tours that will bring you up close to these beautiful but dangerous features. You can admire volcanoes from afar, climb the slopes of extinct or dormant ones, even venture inside a long defunct one to the now drained and cold magma chamber – there are volcano tours to suit all tastes and preferences.
3. Laugardalur Outdoor Activity Park
Laugardalur (Hot Springs Valley) activity park is an immense open space boasting a campsite, youth hostel and a huge range of outdoor activities to ensure the people of Iceland have somewhere to come and burn off any excess energy. Try out the hot springs for which the area is named, wincing your way through cold air and over frozen ground to slide into the deliciously warm water that Mother Nature has heated to a perfect temperature for human comfort. But that is not all: the site is also home to a small but comprehensive zoo, a botanical garden dedicated to the propagation and protection of Arctic plants, and is also home to the Reykjavik Art Museum's Asmundarsafn Sculpture Garden.
4. The Original Geysir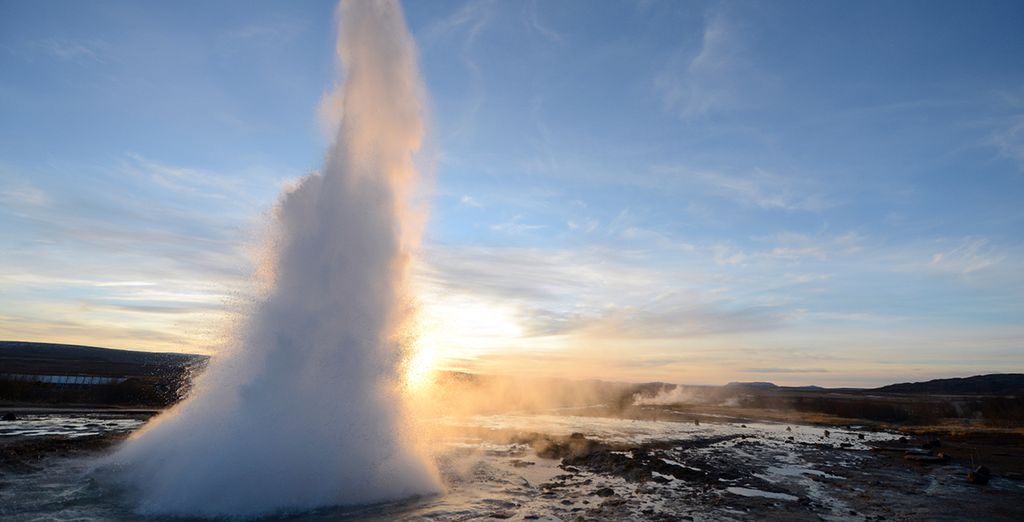 'Going to Iceland to see a geezer' is an old joke, and this venerable geyser is the original, from which the latter word is received. The Icelandic 'geysir' comes from the Old Norse 'geysa' which means, fittingly, 'to gush', and this seismic waterspout does exactly that, shooting jets of boiling water some 70 metres in the air. However, the geyser has been active for at least 10,000 years, and may now be losing some of its powers as eruptions are now infrequent, with sometimes years between each. The reactive landscape has an effect on the geyser, with occasional tremors and earthquakes stimulating greater or lesser activity, respectively. Whether it is due to erupt or not, it is a wonderful site, and even if the original Geysir does not erupt, you are sure to see many other geysers doing their thing.
5. Ice Bar
Usually you would expect to take off your hat and coat on entering a building, but not in this one. Instead you are issued with a poncho and a pair of gloves, the latter of which you need so as not to either melt your glass or suffer frostbite from it! The glasses are made from ice, as is the bar itself and the many sculptures decorating the place. While not exactly a cosy pub where you can while away a few hours in front of the fire, the ice bar is a great place to visit, even if it is just to say that you have been!
Our Best Hotels in Iceland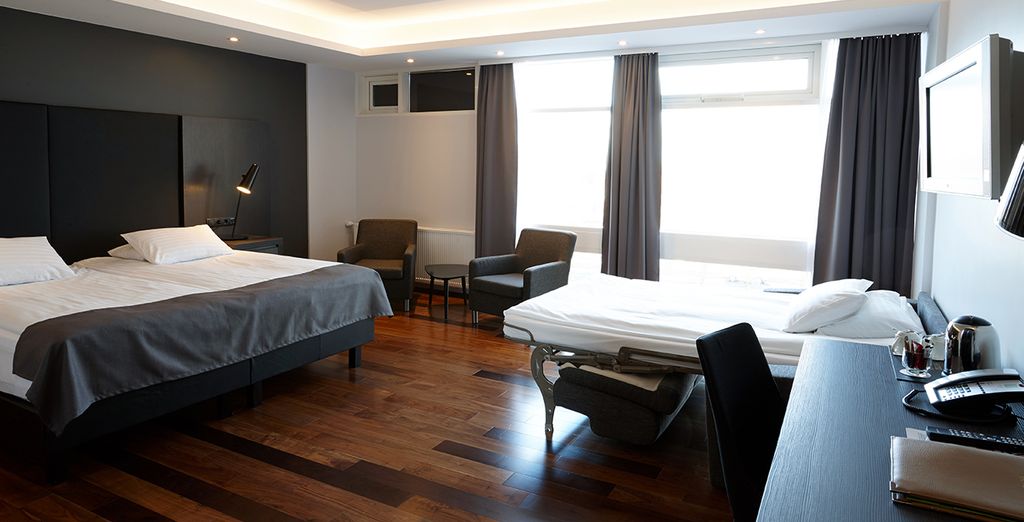 A short walk from the bright lights and bustle of central Reykjavik, this hotel is a tranquil oasis: the perfect place to return home to after a busy day of sightseeing, dining, shopping and partying. With 311 rooms, you might be justified in worrying about the carbon footprint of the hotel, and indeed, the hotel is the largest in Iceland, but this is an eco-hotel with every effort made to operate sustainably. Dine on Nordic cuisine, sleep comfortably in your beautifully decorated bedroom (elegant dark wood, crisp white linens, subtle splashes of colour) and explore the wonders of Iceland, secure in the knowledge that all aspects of hotel life are as environmentally aware as you would like them to be.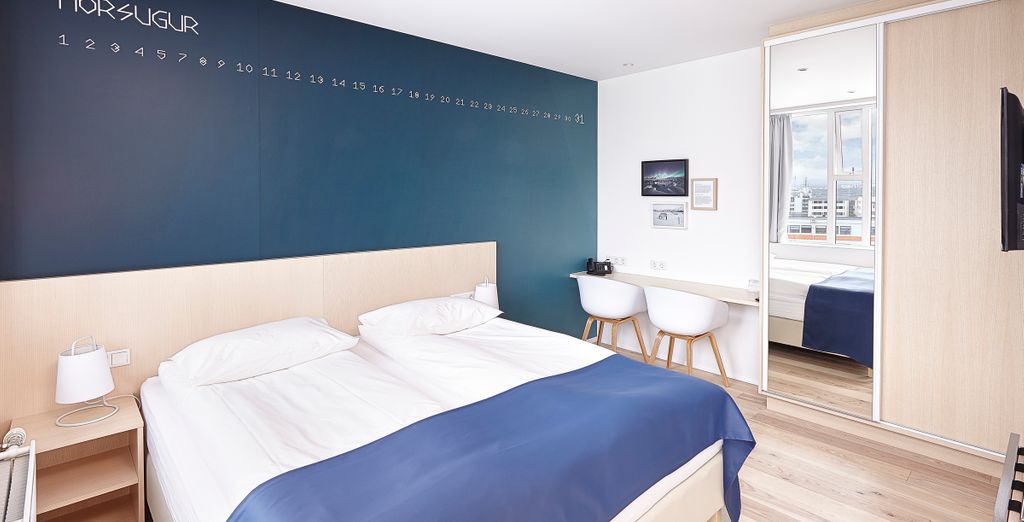 The light in Iceland is prized – with a six-month long twilight each year, along with the ethereal splendour of the Northern Lights, it is not hard to see why Icelandic people pay attention to the natural light around them. This hotel's many windowed design not only allows as much natural light as possible to brighten up the hotel's interior, but it reflects it back, creating a daily light show. Each of the 105 rooms is decorated according to a different highlight of the ancient Icelandic calendar, making it an educational experience as well as a supremely comfortable one.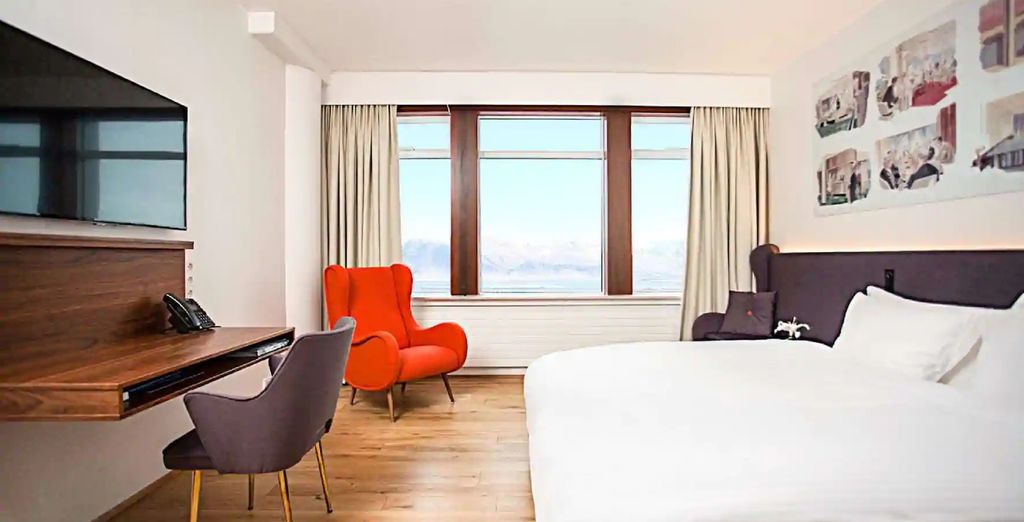 Just ten minutes from the heart of Reykjavik and in the heart of the educational centre of the city, this hotel has 235 rooms serviced by two onsite restaurants and a fitness suite. The setting offers wonderful views of Iceland's mountains and glaciers, a superb reminder of why you chose to visit this unique and beautiful but rather cold place! The cold is kept firmly outside though, your room is decorated with simple but elegance Scandi charm and the wooden floors, thick curtains and welcoming bed ensure that you are toasty warm at all times.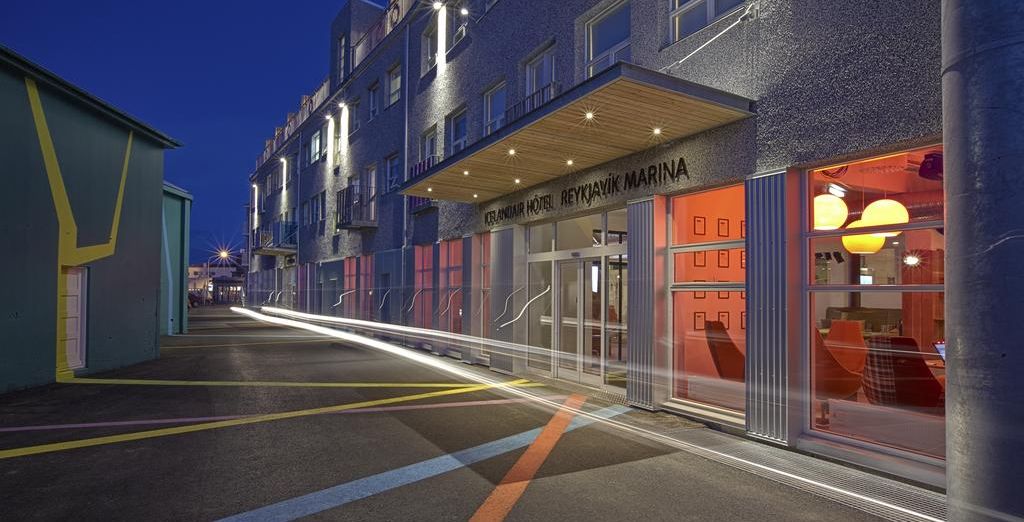 Right in the heart of Reykjavik, this hotel boasts a small but comprehensive workout space, and is decorated in a cheerful modern style with a nautical twist provided by authentic pieces salvaged from the harbour and the shipyard. The maritime theme continues in the bedrooms, where light and airy décor is teamed with seagoing whimsy. The view from the bedrooms is worth a look too, as the windows look out over Reykjavik's streets of brightly coloured houses.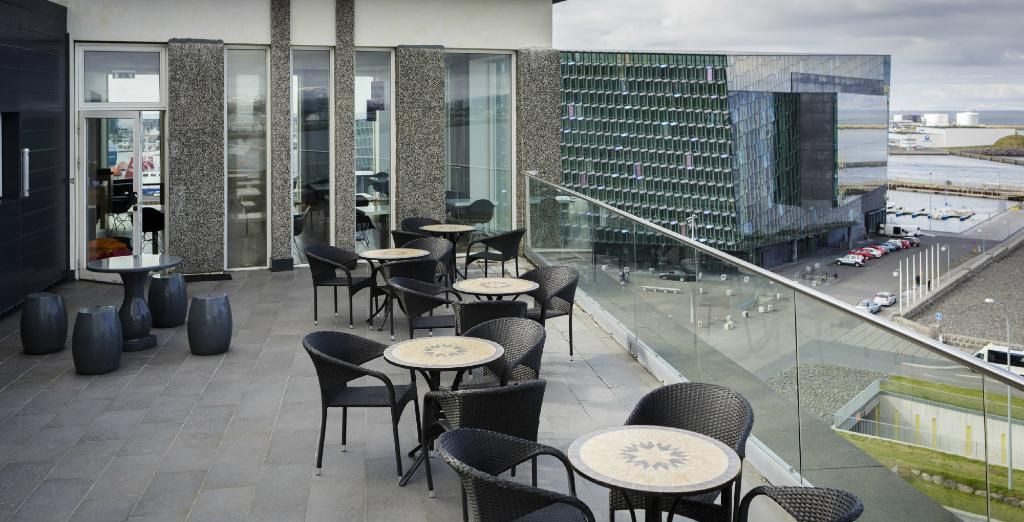 With a top-floor restaurant and bar offering stupendous views over Reykjavik's nearby shopping district, you will be enthralled as you dine on sumptuous Icelandic fare or sip on a pre-prandial drink. A quick workout in onsite fitness area before grabbing a great night's sleep in the immense beds in the minimalist but highly aesthetic rooms will set you up for a full day exploring the best that Iceland has to offer, whether you remain in Reykjavik or explore further afield.
When is the best time to go to Iceland on holiday?
It all depends what you want to see in Iceland. If you want to explore out of doors, climbing glaciers, exploring volcanoes, and perhaps mountaineering, you will want to visit in summer, when the days are incredibly long and the temperatures are relatively warm. For the northern lights, the best months to travel are February and March or September and October.
Enjoy your holidays in Iceland
Most visitors arrive in Iceland by plane, and the international airport at Reykjavik accepts fights from many destinations around the world. There is also, if you are not keen on flying, the option to arrive by ferry or even by cruise liner from certain departure points.
Once you are in Iceland, by far the best way to get around is by car – if you can hire a car or a car with a driver, you will find it relatively easy to get to all the places you want to go to. Otherwise, there are bus services, taxis for one off trips, and tours which will provide all the transport and guidance you need. There are a lot of tours in Iceland, and many of them will include all the best places to see – choosing the right tour could take a lot of effort out of your planning!
The Opinion of the Voyage Prive Expert on Iceland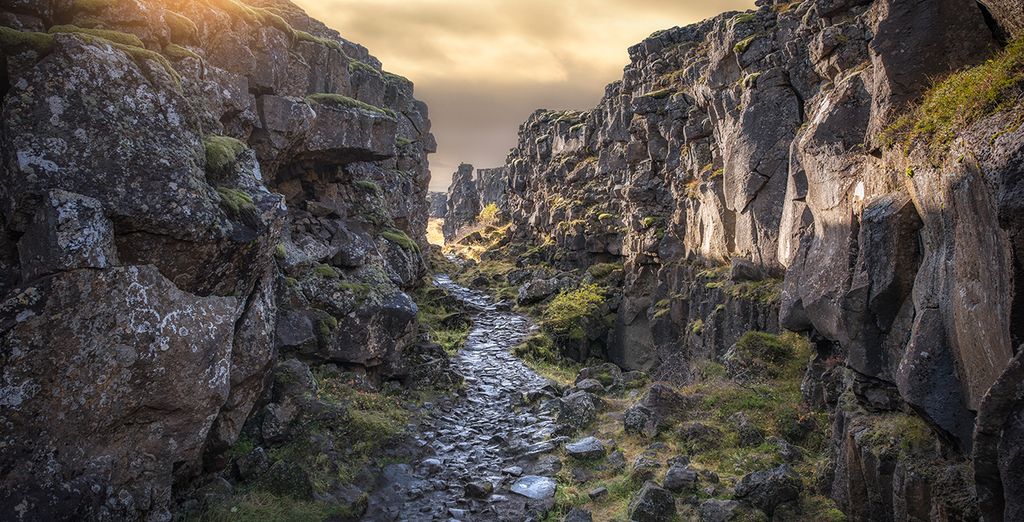 Iceland is indeed a unique country, boasting black sand beaches, fabulous horses and, of course the volcanoes, glaciers and the fabulous aurora borealis (northern lights). It is also a book friendly country, with a thriving publishing industry, and a tradition of a 'Christmas book flood' (jolabokaflod) in which everyone is given a gift of a book or two on Christmas Eve, whereupon everyone curls up and tucks into their favourite new read to while away the hours before Santa is due to call! Iceland holidays are a must, because of its unique geography: unlike many other destinations, Iceland is truly unique, making a visit to that land a truly memorable one.
Breathtaking mountains and luxurious natural spas
Iceland is simply one of the most gorgeous countries on the planet. Its largely unspoilt countryside and awe-inspiring natural features make this a place you can truly escape to. Head out to the Blue Lagoon for a dip in the warm, milky waters of the natural spring. This geothermal spa is one of the wonders of the world and with our handpicked offers, it is easier than ever before to visit this extraordinary site.
But if lounging in a spa isn't for you, head out on one of the glacier tours and take in some of the most incredible sights in the world. Guided walks up Iceland's most popular glacier, Svinafellsjokull, are available all year round. You'll have a real adventure as you strap on crampons and take a hike through some of the most untouched and inspiring landscapes in the world. And if you can't decide whether you want to hike or take a dip in the natural hot springs, you can do both in Iceland. In the Hengill area, a glacier walk is combined with a trip to the geothermal spring so you can make the most of your holiday to Iceland.
Bustling nightlife and amazing food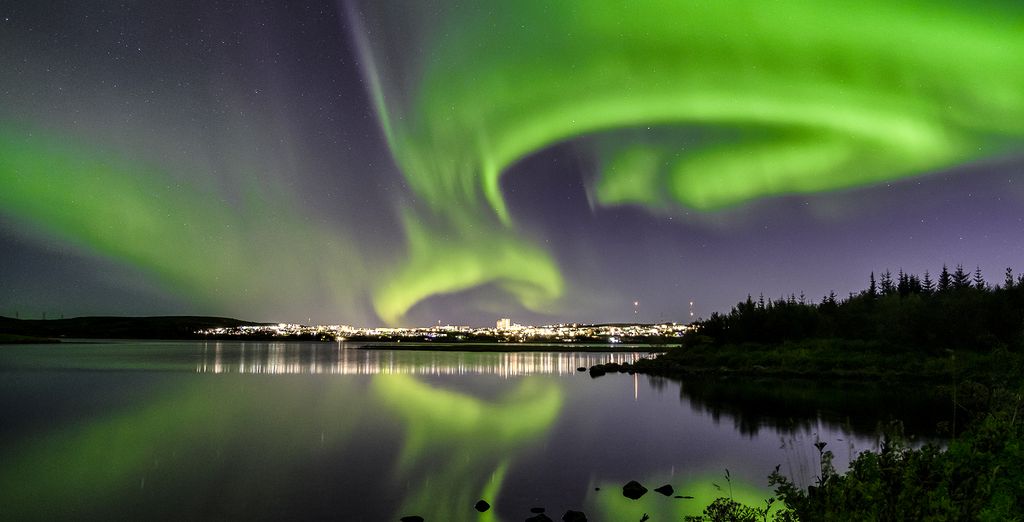 Reykjavik is the capital of Iceland and has a culture and buzz about it that is all its own. With a selection of luxury hotels on your doorstep, you can choose the best place to stay and explore this wonderful city at your leisure. The world's most northernmost capital city has plenty to offer. Hundreds of bars and restaurants offer a slice of the local culture as well as some truly amazing food.
There are hundreds of delicacies to try and plenty of beer to sample during your holiday to Iceland. The freshest seafood is available, all prepared in the traditional way.
Watch the Northern Lights with a midnight trip into the wilderness
Everyone must see the Northern Lights at least once in their lifetime and this bucket list worthy adventure is right on your doorstep in Iceland. Book a tour in a bus or even be brave and strap yourself into a husky sled to head out and experience this natural phenomena first hand.
With our exceptional discounts, you can take a holiday to Iceland and truly experience some of the world's most breathtaking scenery.