The Best Time to Visit Iceland



Table of contents
The best time to visit Iceland
Iceland is a dramatically beautiful country known for its spectacular views of the Northern Lights, pristine snowy landscapes and traditional dishes. Its unique location in the flow of the Gulf Stream means that it has a fairly temperate climate and is relatively warmer than other places on the same latitude.
While its climate is typical of a Nordic country (with average lowest temperatures ranging from -2°C in the winter to 9°C in the summer), there are some variations within different parts of the country. For example, the south coast is typically warmer, wetter and windier than the north, which experiences more snowfall in winter.
Summer tends to be the busiest season in terms of tourism due to the Midnight Sun effect (a phenomenon that means some Scandinavian countries experience 24 hours of daylight). However, winter is also popular, as the snowy vistas make for an ideal Christmas holiday location.
When is the best time of year to visit Iceland?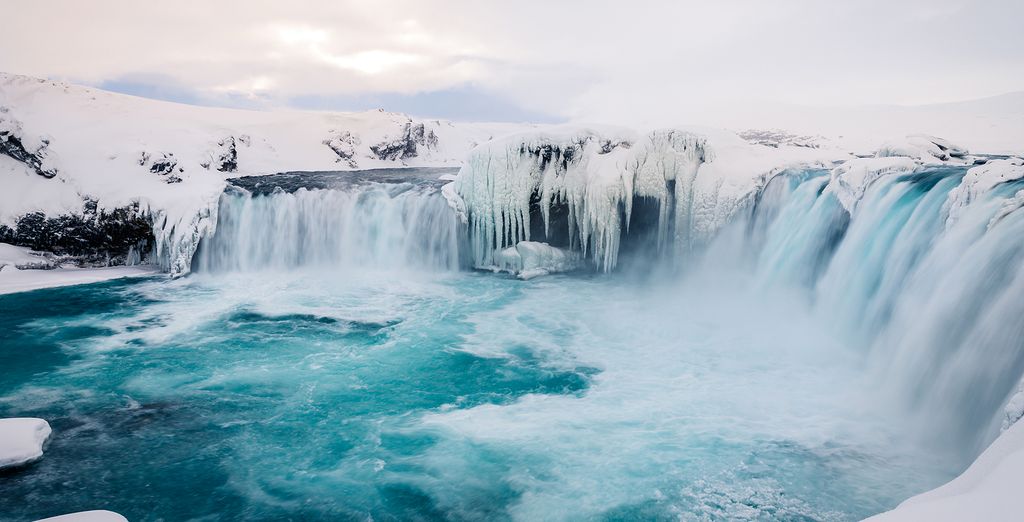 This question depends upon what you are looking for on your getaway. Regardless of the season, you should be prepared for colder weather than you may be used to in your own country. However, each season presents unique and memorable moments.
Visiting Iceland in Winter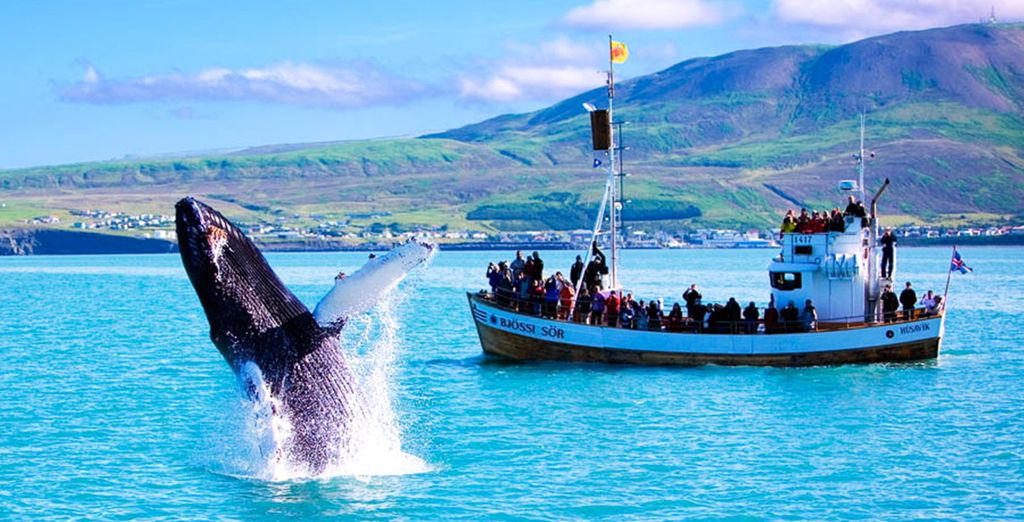 Winter is a magical time to visit Iceland. Snow starts falling as early as November and continues into late May/early June, so you are pretty much guaranteed to experience a white Christmas. It also tends to be less busy than the popular summer season, so it is ideal for a more peaceful holiday. Some attractions in Iceland may close or become inaccessible during the winter. However, you can still visit many unmissable spots, including cascading waterfalls, glass-like lagoons, and ancient glaciers.
If you enjoy outdoor adventures, you will love visiting Iceland in winter. From skiing to whale watching, there are plenty of activities to enjoy – take a look at two of our favourites:
Watching the Northern Lights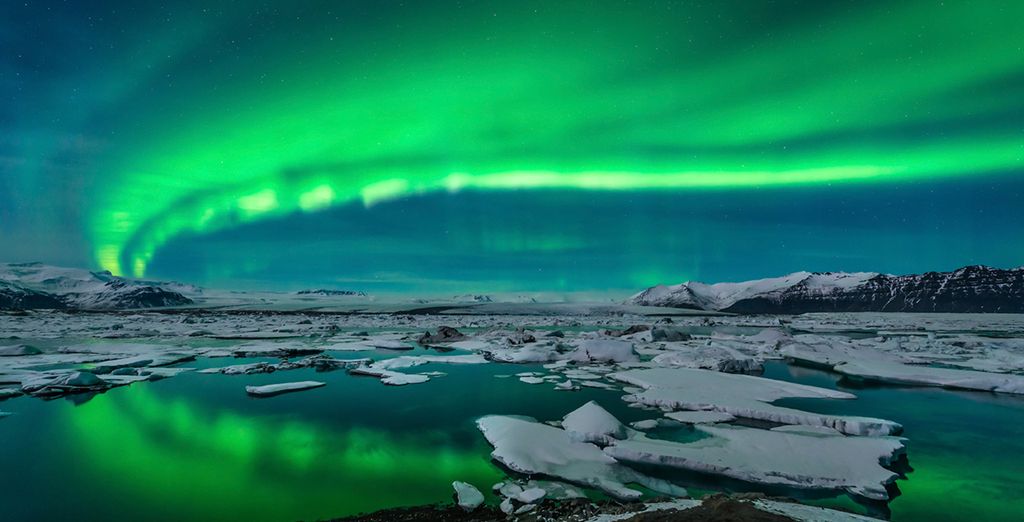 While there is no guarantee that you will spot the Northern Lights (aurora borealis), it can be an incredibly rewarding, awe-inspiring experience if you do manage it. To see these red or green streaks, caused by solar winds, you will need high levels of night-time solar activity, a lack of light pollution and relatively clear skies. They can appear from spring to autumn, though your best chance is during the winter months. Check the regular aurora forecasts to see when you have a good chance of seeing them or book a Northern Lights tour. Tours often include additional perks like meals, thermal baths, jeep rides or glacier walks.
Þorrablót
Þorrablót (pronounced 'Thorrablot') is a mid-winter festival during which families and friends gather to celebrate and sample local delicacies. The festival has been a long-standing tradition from the Middle Ages, when it was necessary for Icelanders to preserve food by smoking, salting or fermenting it. So, you can try sour rams' testicles, boiled sheep heads and, of course, fermented shark. If these dishes are not to your taste, you can always stick with your glass of Brennivín (an Icelandic version of schnapps) instead.
Visiting Iceland in Spring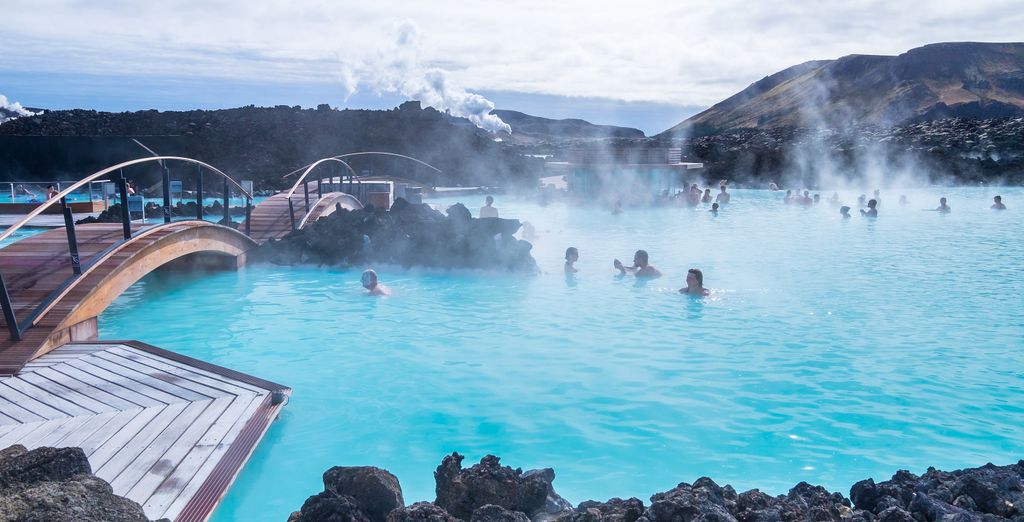 Spring offers crisp weather, longer daylight hours and the bonus of cheaper accommodation and flights, as it is outside the main tourist season. Spring in Iceland starts in April, bringing warmer weather and the first appearance of green grass and flowers. Thanks to the more temperate weather, it is the perfect time to explore some of the outdoor pursuits Iceland has to offer. Do not miss the chance to bathe in the geothermal springs of the Blue Lagoon near Grindavík, which remain at a luxuriously warm 38°C. And why not try angling, go whale or bird watching, or ride a horse past the melting snowcaps? Until mid-April, there is also the possibility that you will spot the Northern Lights.
One of Iceland's most unique activities is puffin watching, and spring is the best time to do it. The seabirds come back to land between mid-April and mid-August, settling in various locations, such as the Westman Islands, Látrabjarg cliff and the south coast.
Visiting Iceland in Summer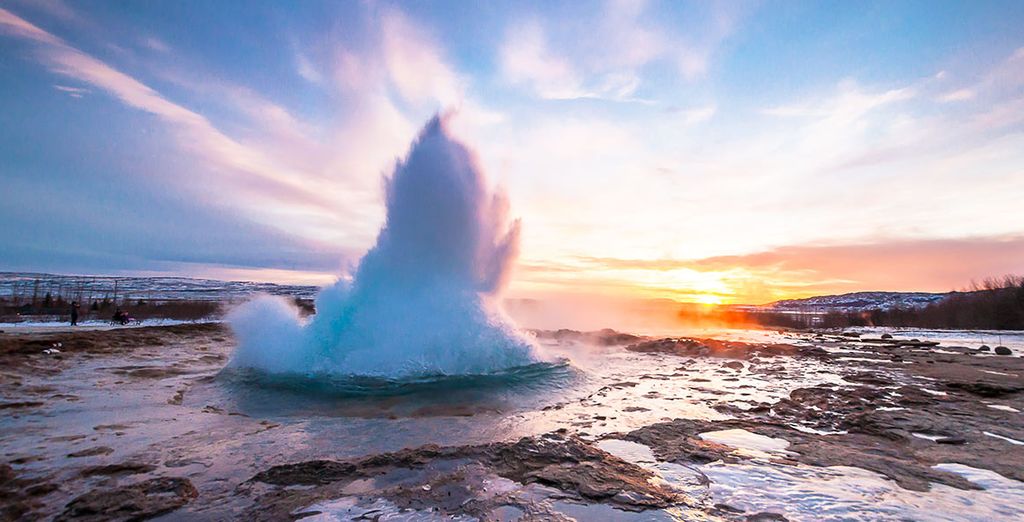 Summer is the most popular time of year for Icelandic holidays. The Midnight Sun phenomenon means that there are plenty of daylight hours to spend exploring the island. It is also when most outdoor attractions are open. But since most Icelanders take their holidays during this time, it is worth noting that some theatres, operas and other cultural venues may be closed.
The Summer Solstice is a fantastic time to visit, as tourists and Icelanders alike gather to celebrate the longest day of the year. The constant sunlight is celebrated with blazing bonfires and walking tours. Followers of the Old Norse Faith enjoy one of their main feasts at Þingvellir National Park. Look out for the Secret Solstice music festival, too – an open-air camping event that previously boasted headliners like Radiohead, Foo Fighters and Massive Attack.
Visiting Iceland in Autumn
In September, the tourist season gradually comes to an end, and many museums outside of Reykjavik close until the following summer. The Gulf Stream brings in milder temperatures, so the weather can be very changeable at this time. In fact, you might experience all four seasons in one day. It is also Iceland's rainy season, so keep the unpredictable weather in mind when planning your itinerary. However, on good days, you can still enjoy outdoor activities like whale watching, spotting the aurora borealis and glacier tours. And if the rain comes, check out listings for plays, musicals and concerts.
Planning a holiday to Iceland?
No matter when you visit Iceland, you are sure to find plenty of opportunities for adventure. Packing the right clothes for the season will help to ensure that you make the most of your trip.
Here are our top tips for packing for Iceland:
Warm clothing and a sturdy raincoat
Stout boots for exploring
Sun cream and sunglasses
Lip balm
Swimwear if you want to indulge in the hot springs
A camera to capture a once-in-a-lifetime glimpse of the Northern Lights
Sunscreen