Iceland Holiday Package - All-Inclusive Tour



Table of contents
Iceland Holiday Package - all-inclusive tour
Why discover Iceland with a holiday package?
Choosing an Iceland holidays package from Voyage Privé allows you the advantage of having the key points of your travel activities sorted for you in advance. This includes accommodation at award-winning hotels. Choosing an Iceland holidays package is a cost-effective way to enjoy travel to Iceland with family, friends, your romantic partner or by yourself.
The different types of holidays and tours offered by Voyage Privé
We offer great holidays packages for travel in Iceland here at Voyage Privé. This includes great fly and dry holiday packages that will help you make memories that will last a lifetime. Choosing our service is the easy way to enjoy that holiday to Iceland that you have been thinking about.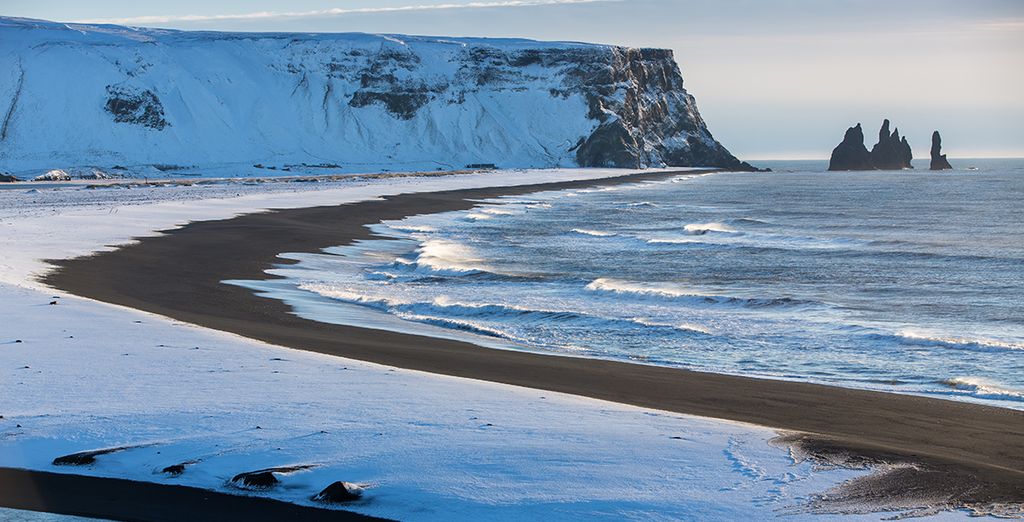 You can make your Iceland road trip dreams a reality with the Iceland Fly & Drive package deal from Voyage Privé. Key highlights of this Iceland holidays package includes trips to the black sand beaches located on the island's south coast as well as time at the legendary Blue Lagoon. The offer includes a car hire along with three luxurious accommodations during your holiday.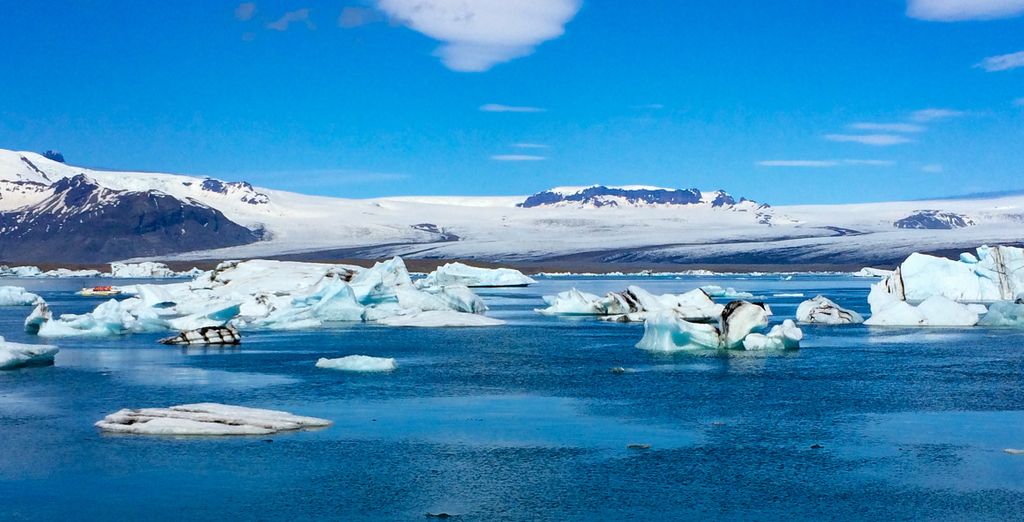 This 9-night Fly & Drive Tour of Iceland is the perfect way to see the best of the country's stunning scenery. Highlights include time in Reykjavik, as well as excursions to the Golden Circle, the Snaefellsnes Peninsula and Jökulsárlón Glacier. During your time in Iceland, you will stay at carefully selected hotels that offer you breakfast each morning.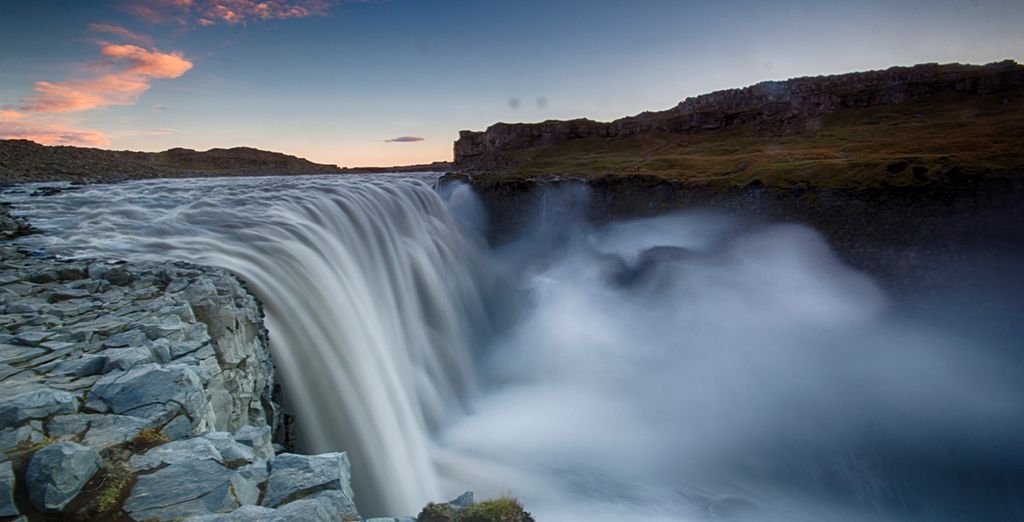 Our Self Drive Tour of Iceland is a four-day experience where you will enjoy the freedom of driving yourself across some of the most stunning scenery in the country. The tour includes stops at geysers, glaciers and amazing waterfalls. This is a great option for free-spirited travellers who want to see Iceland on their own terms.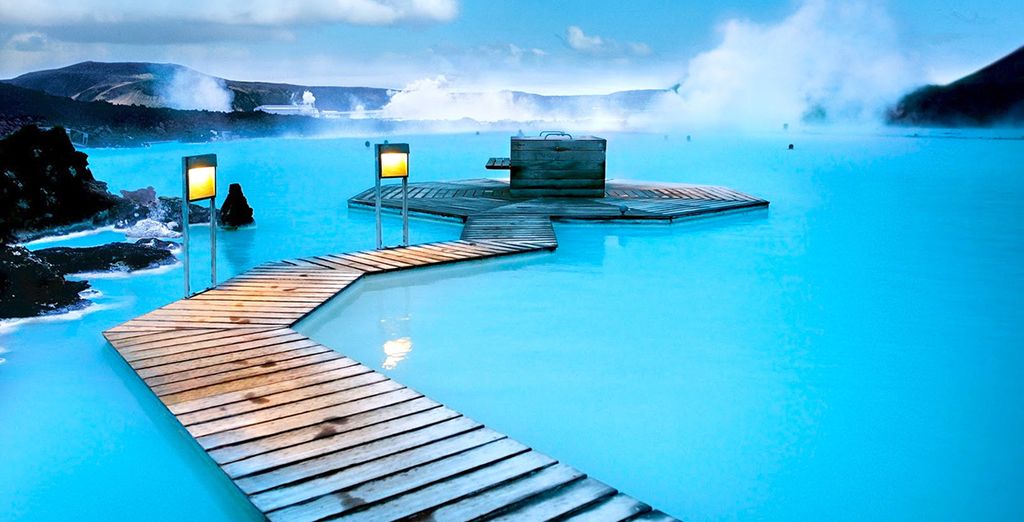 Your 4 day/3 night Iceland Escape will include time in Reykjavik as well as time spent whale watching and a trip to the famed Blue Lagoon. There are 2 itineraries that you can choose in this Iceland holidays package that is ideal for small groups.
Practical advice for planning your trip to Iceland
When to travel to Iceland
We recommend enjoying an Iceland holidays package during the summer months. You will enjoy the midnight sun as well as the warmer temperatures that are characteristic during this season. It is also the best time of the year for hiking excursions across Iceland's stunning landscape.
Administrative formalities before going to Iceland
Entry requirements from the UK into Iceland is to hold a British passport. Your passport must be valid for a minimum of 3 months from the date of your departure from Iceland.
How to get around in Iceland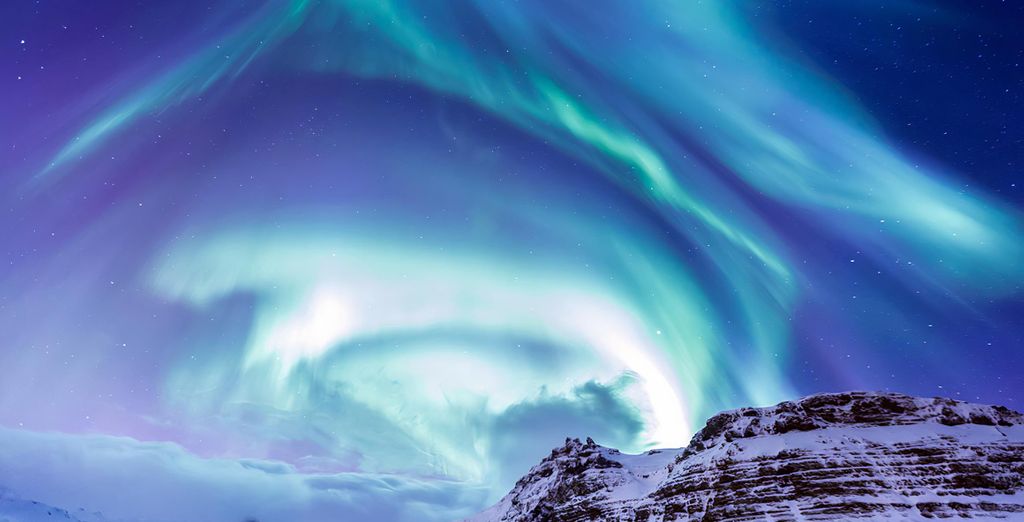 One of the most popular options for UK travellers in terms of getting around in Iceland is to rent a car. There are also options such as taxis and buses in the capital of Reykjavik. Many travellers also enjoy simply walking or cycling while visiting Iceland.
What is the time difference?
There is no time difference between the United Kingdom and Iceland.
What is the official language?
The official language of Iceland is Icelandic. English is a language that is well understood in Iceland, which makes it easy for UK residents to communicate when enjoying their package holidays.
High-quality services at the best price for your package holidays in Iceland
Our goal at Voyage Privé is to help you make your Iceland travel dreams a reality with great holidays packages. We work with the country's leading hotels that offer the types of amenities that enhance your overall experience. You can expect amazing views, room upgrade options, on-site restaurants and spa treatments when you book an Iceland holiday package with Voyage Privé.
Voyage Privé's hot deals for Iceland holidays packages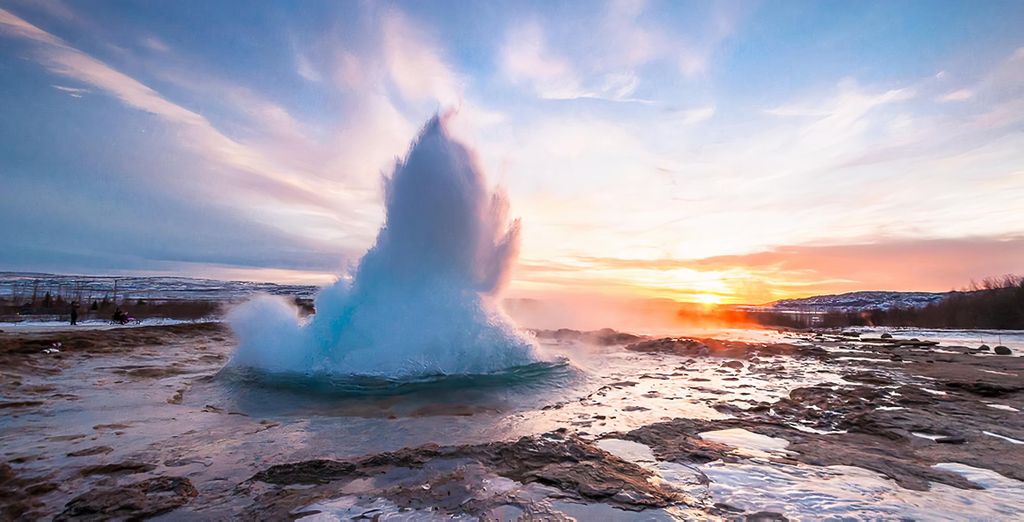 Iceland is a stunning island nation that is characterized by its majestic scenery that includes hot springs, geysers and volcanoes. It is also the site of massive glaciers that are located in the Snæfellsjökull and Vatnajökull national parks. The country's capital of Reykjavik is a unique setting that offers great dining and nightlife options as well as experiences that the whole family will enjoy.
Five places to see on your trip to Iceland
1. Take a day trip to Iceland's Blue Lagoon and Kerid Volcanic Crater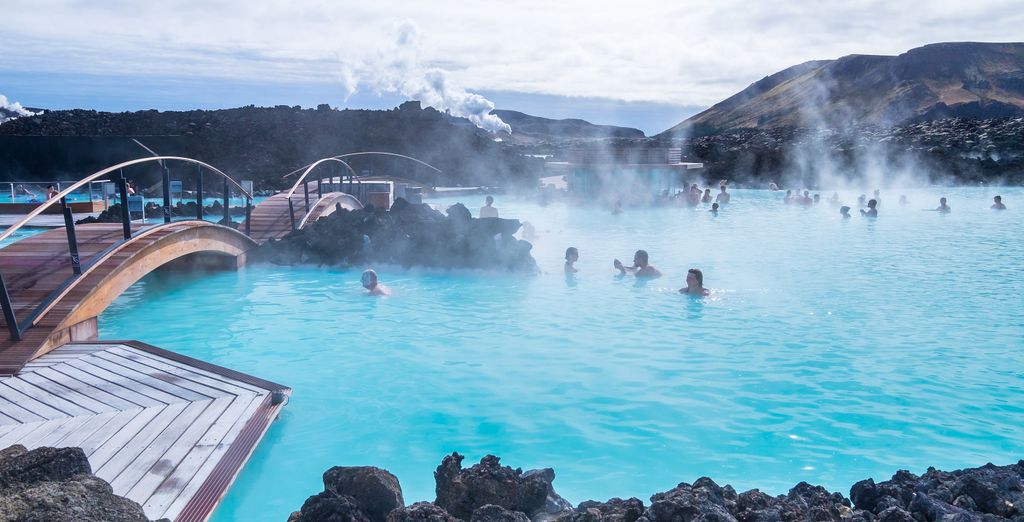 You will get to experience the true natural beauty of Iceland when you take a day trip to the Kerid Volcanic Crater and the famed Blue Lagoon. This experience will give you the chance to experience bathing in the warmth of the lagoon before you head back to your hotel.
2. Marvel at the unique geology of Reynisfjara Beach
Iceland's Reynisfjara Beach is one of the island's most unique geological features and a place of immense natural beauty. You will find plenty of unforgettable photo opportunities while you listen to the waves of the Atlantic batter the famed sea stacks.
3. View the splendour of Gullfoss Waterfall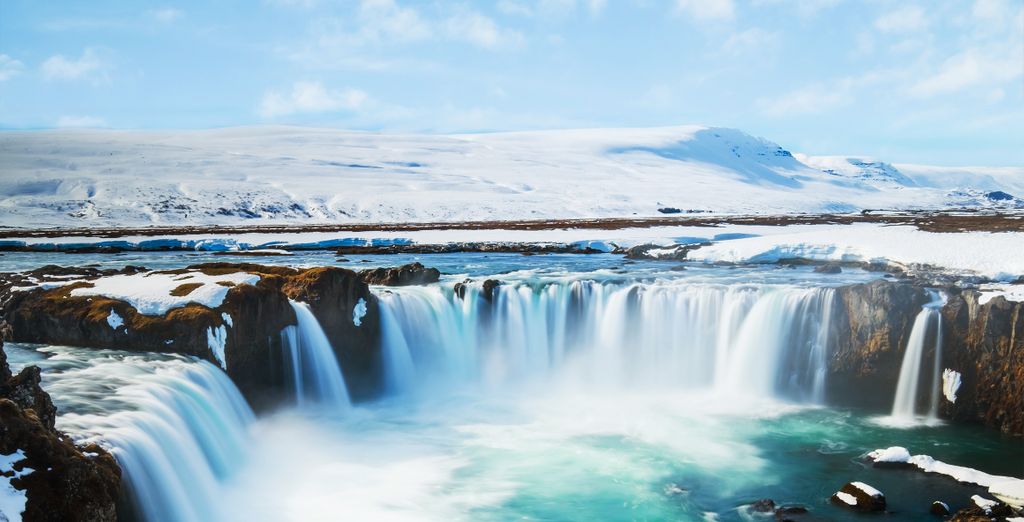 Gullfoss Waterfall is another natural feature that is a must-see during your Iceland holidays package. This massive waterfall is located on Iceland's River Hvita and is considered to be one of the country's most spectacular sites.
4. Go whale watching in Reykjavik
The Reykjavik coastal region is frequented by whale species that include the minke, blue, humpback and orca. Taking a cruise into the city's surrounding waters will offer you the opportunity to get a glimpse of these amazing animals that you will never forget.
5. Take in the Reykjavik nightlife
Reykjavik is a city that offers a unique character and charm. It is also a city that offers an extensive list of nightlife options with something for everyone. This includes trendy clubs, beer bars and cocktail lounges.