Booking to Barcelona : Best Hotel Deals



Table of contents
Book hotels in ? Barcelona and discover the Catalan capital of culture ? Uncover members-only discounts of 70% Off on Flight + Hotel bookings.
Booking to Barcelona
Chase the Iberian sun with a luxury Barcelona stay. Get right into the action and explore pretty plazas and medieval masterpieces. We've got spectacular beach escapes and chic city stays available for booking today.
Discover our 5 best hotels in Barcelona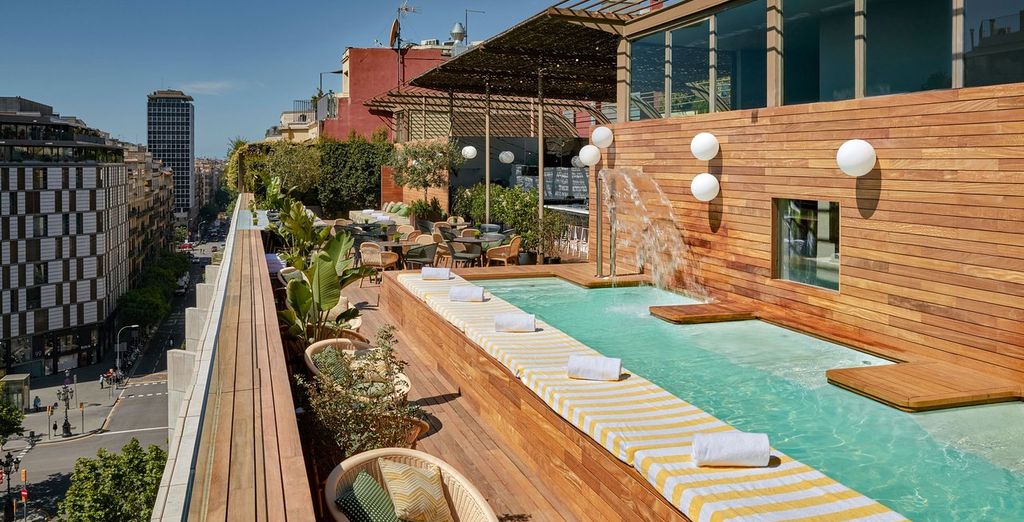 Enjoy a luxurious city escape and excellent dining options with Sir Victor Hotel. Boasting premium sky-view bars and exciting, modern interiors, guests have access to a stunning rooftop pool. Rooms are warm and inviting with hardwood furniture and a clean, zen-like aesthetic.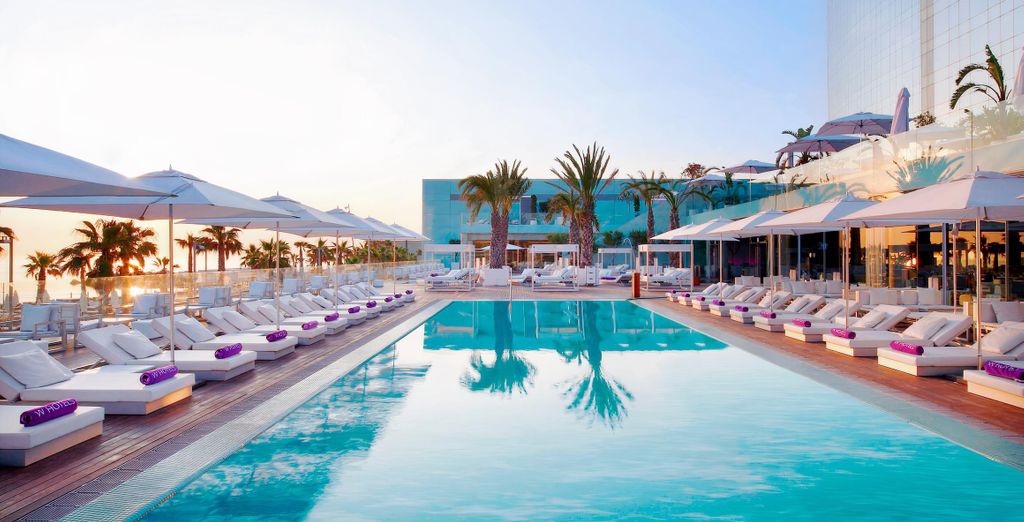 The spectacular W Barcelona is one the city's few options with direct beach access. Located in the heart of the port district, it offers a wealth of luxury amenities and facilities. Enjoy rooftop bars, spectacular pools and a variety of delectable award-winning restaurants.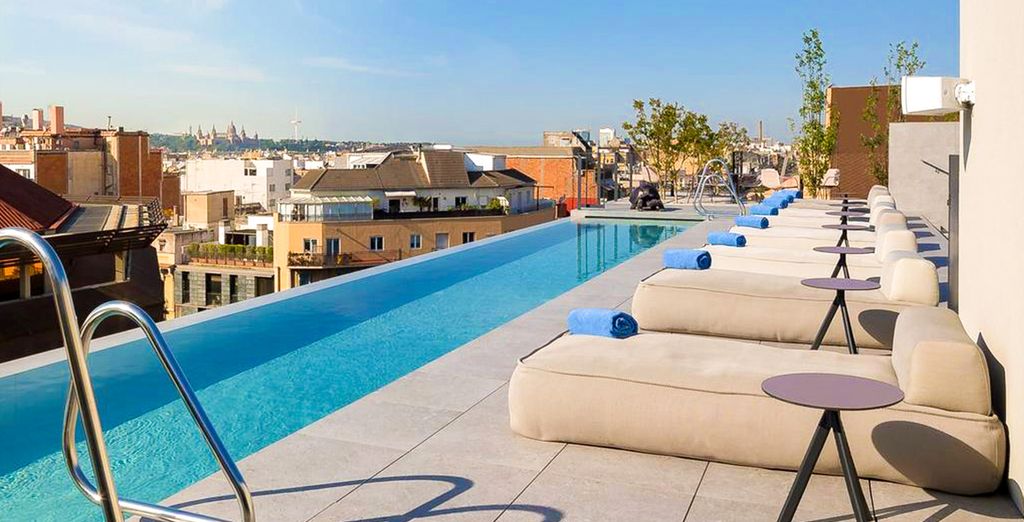 Enjoy a relaxing stay at Ohla Eixample, a chic hotel overlooking the stunning Montjuïc. Inside, you'll discover bright and welcoming interiors brimming with Scandi style. Aside from its elegant rooms, the hotel boasts rooftop swimming, an elegant bar and a Michelin-starred restaurant.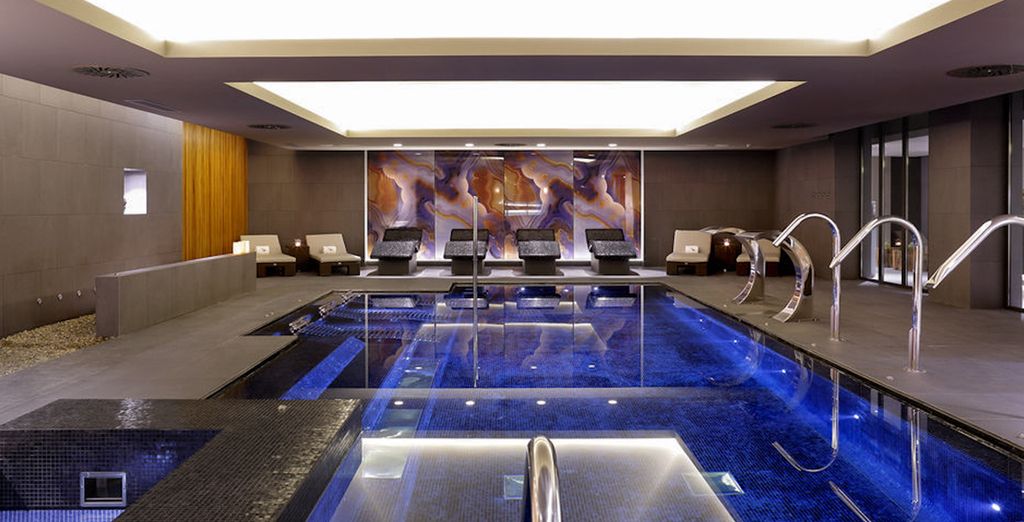 The stunning Crowne Plaza Barcelona is located in the trendy Fira neighbourhood with excellent connections throughout the city. With bright and elegant interiors, the Crowne Plaza offers a wealth of luxury amenities to make you feel special. Enjoy rooftop wining, delightful dining and access to a delightful spa and pool.

The H10 Cubik is one of Barcelona's top hidden secrets. Located right in the heart of the city, you're within walking distance of many of Barcelona's top sites. Inside, you'll find funky and quirky decor, delectable dining options and rooftop access to bars and pools.
Why book Barcelona?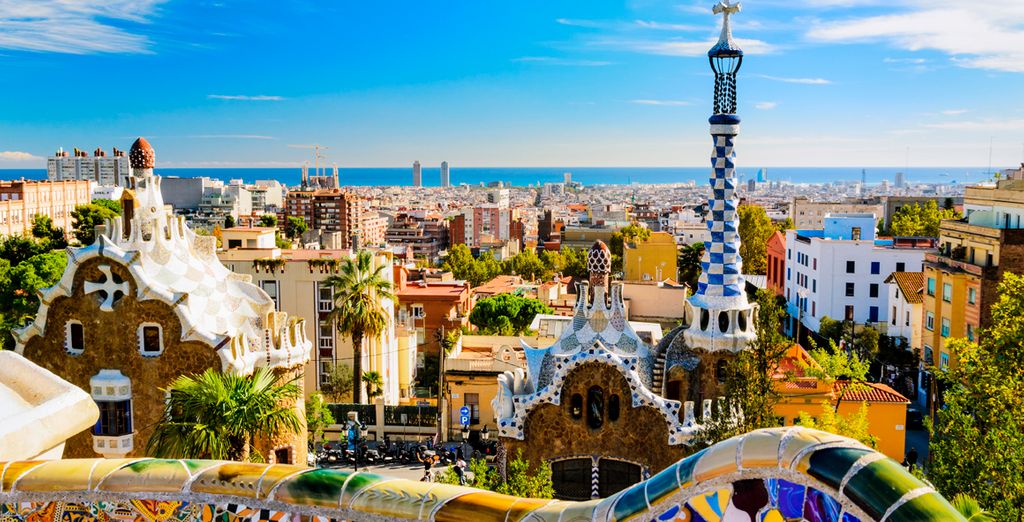 Barcelona is Catalonia's pulsating cultural capital, offering bustling nightlife, spectacular architecture and a sun-and-sand vibe. No wonder it's one of Spain's most popular cities, perfectly blending its past with its present. Boundless museums and architectural masterpieces are right on your doorstep, ready for in-depth exploration. Individual to the core, what Barcelona does best is atmosphere. Enjoy lively cava bars and olde-worlde taverns decked with 19th-century features. Or simply dine to your heart's content on the region's famed jamón, seafood and tapas bars. It's a true culinary melting pot of both Spanish and Mediterranean styles. Then there are the galleries. Enjoy world-class paintings and works by masters from Picasso to Miró, or explore Gaudí's unmissable architectural handiwork. If the city ever gets too much, you've got fine beaches and leafy parks to escape to. 8,000 hectares of preserved woodland stretches out north through Serra de Collserola Natural Park. All in all, Barcelona is the perfect city retreat.
The different ways to make your online Barcelona booking
Find the best Barcelona city hotels at exclusive, members-only rates right here at Voyage Privé. Gaining access is free and simple. Just join now to get started. Upon registering, you'll gain access to the latest savings of up to 70% off on Barcelona escapes. At every step of the way, you'll receive the same intricate level of top-rate customer service. You can even check each hotel's rating from previous guests to see if it suits your tastes.
Booking your dream Barcelona escape has never been easier. Simply choose your travel dates with our intuitive search tool to uncover the latest savings. Pick from package stays with cheap flights included, or make your own way to your chic city stay. In Barcelona, you can opt for bustling inner-city stays in the heart of La Ribera. Or, you can choose exciting Eixample-based hotels with rooftop bars overlooking Modernista streets. Enjoy beachbound hotels, rooftop pools and boutique stays, bookable right here at Voyage Privé.
The 5 best things to see and do in Barcelona
1. La Sagrada Família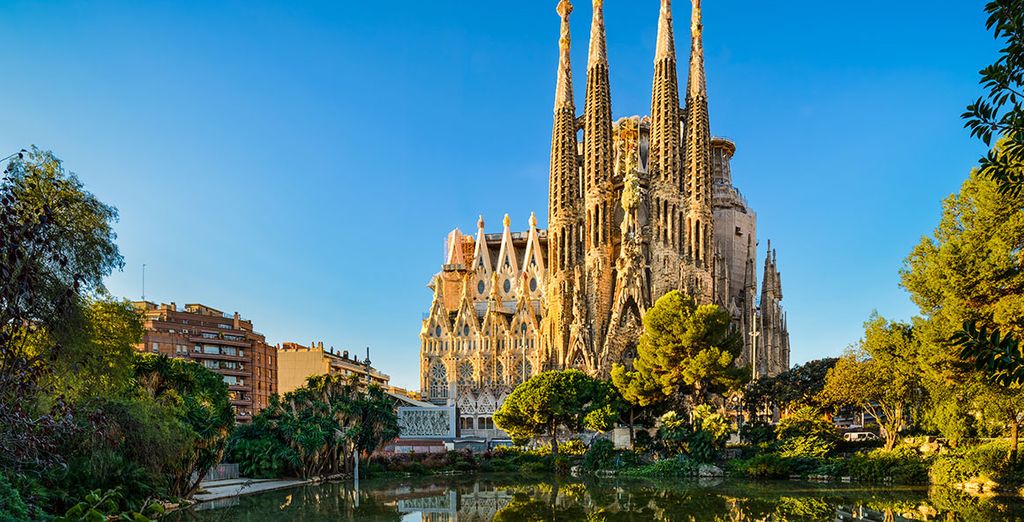 Gaudí's gaudy Gothic-style cathedral is a true Barcelona icon. A work in progress since 1883, it remains partly in construction long after its creator passed. Inspired by Gothic cathedrals, it soars above the skyline like a twisted fairytale castle. The interiors are just as exciting, with shimmering stained-glass windows and sculptural columns. It was consecrated as a church in 2010 and holds UNESCO-listed status.
2. Gothic Quarter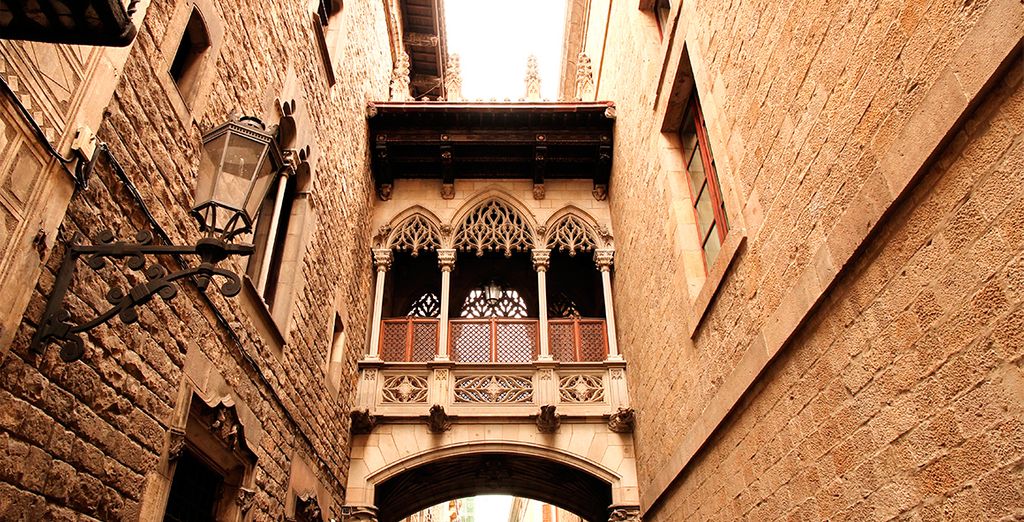 Barcelona's old Gothic Quarter is a richly historic region just east of La Rambla. Perfect for walking tours to soak up the atmosphere, it's dotted with pretty shops and cosy cafes. Picasso spent his youth here at an art school at Calle Avinyó. One of the most beautiful areas is El Call, the old Jewish Quarter with old synagogues and pretty squares.
3. Museo Picasso
If one museum stands out in Barcelona's rich and rewarding repertoire of galleries, it's this one. The museum houses the best collection of Picasso's early work in the world. He lived in the city during his youth and took inspiration from its streets. This collection consists of some 3,500 artworks that span his blue, rose and early-cubist periods.
4. Montjuïc

Montjuïc is where you come to escape from the heat and enjoy a quieter pace. A large green hill in south Barcelona, it boasts a treasure trove of fine museums and gardens. Chief among these is the Museu Nacional d'Art de Catalunya, a palatial, baroque-inspired museum that houses important Catalan art. Take the cable car up Montjuïc for stunning panoramic city views.
5. Modernista architecture
Barcelona's Modernista architecture is what makes the city what it is. First constructed in the late 19th century, it inspired poets, playwrights, writers and painters. You'll recognise these buildings by their playful, bright colours and floral characteristics. L'Eixample is where you'll find the best examples, the area that was ripe and ready for a facelift all those centuries ago.