Tours of Reykjavik



Table of contents
Treat yourself to a tour of Reykjavik up to 70% off, and discover some of the most beautiful natural landscapes in the Iceland.
Why go for a tours of Reykjavik?
Reykjavik is Iceland's capital city and is situated along the stunning coast. Reykjavik is a holiday destination that has it all and is perfect as your base when touring across this picturesque country. It has so much to offer everyone, from cultural hotspots and a rich Viking history to the Blue Lagoon and friendly, welcoming locals who want to share their knowledge with you.
You can travel to Reykjavik to unwind and relax while strolling along the many harbours and city streets. Or, you can go off exploring the fjords and trying your luck at whale watching. Reykjavik is also the city that offers tourists a fantastic nightlife with its many bars, clubs and diners. You'll be able to try food from across the globe, plus the local seafood, all while sampling the local beer.
The Voyage Prive travel expert's opinion on tours to Reykjavik
Reykjavik is the ideal holiday location for those who wish to travel alone, families with young children and those individuals who are seeking adventure and a culture trip, will all enjoy this wonderful city. Families will enjoy the many museums that Reykjavik has to offer, including the interactive National Museum of Iceland.
If you are looking to embark on a romantic tour of Iceland whilst stopping off in Reykjavik, then you can enjoy the numerous heated spas and thermal pools. Breathe in the fresh sea air in one of the cleanest cities in the world. Sit and relax by the harbour with a glass of wine and stroll amongst the many street food vendors and markets.
If you are wanting a cultural tour of Reykjavik, then you won't be disappointed. While staying here you will find evidence of this country's rich Viking history, that can be seen in the Saga Museum and Hallgrimskirkja Church. The city is also home to many cultural events, such as the popular International Literary Festival and Culture Night.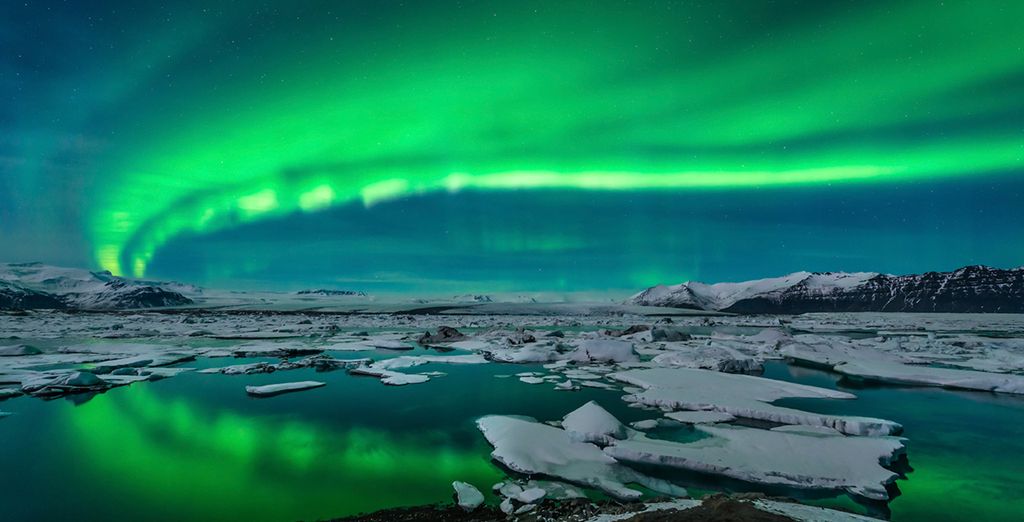 Top 5 things to do and see during a tour in Reykjavik
1. Árbæjarsafn open air museum
This open-air museum, which is comprised of nineteenth-century buildings, dates back to 1957 and is on the site of an abandoned farm. Here you will find an authentic labourer's cottage with visitor information about the Great Depression and a blacksmith's old cottage.
2. National Museum of Iceland
When in Reykjavik you must visit the National Museum of Iceland. Although its contents date back to 1863, it is now housed in a new contemporary building that is family-friendly. Visitors here to marvel at the Valþjófsstaður, the famous thirteenth-century door. There are thousands of photographs and artefacts for you to see within the exhibition.
3. Nauthólsvík Geothermal Beach
If you've ever wanted to try cold water swimming, then this safe lagoon is perfect for you. Although you are swimming in seawater, the temperature is a few degrees warmer, and in the summer months, it can reach a high of 19°C. Enjoy the sandy beach and a hot tub that is heated via vents.
4. Volcano House
This museum which is dedicated to Iceland's volcanic history is open every day and has a wonderful exhibition about the existing volcanic activity in the area, that is completely free. You can see ash and obsidian from Hekla and Eyjafjallajökull. Have a wander around and enjoy the intentional 1970s-themed decor.
5. The Northern Lights
Thousands of tourists head to Reykjavik each winter to see the Northern Lights. However, if you see them is usually down to luck and good timing. The sky needs to be clear and you need to be in an area that is free of any artificial lighting, which is why many choose to head out to sea or along the coast.
Which hotel to choose in Reykjavik? The good plan Voyage Privé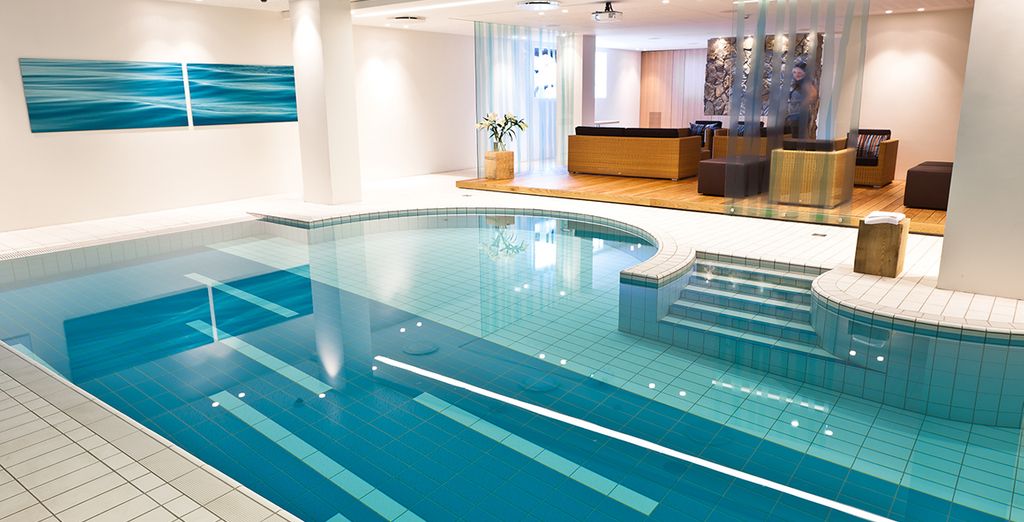 When embarking upon a Reykjavik tour there are a selection of luxurious hotels for you to stay in.
1. Hotel Reykjavik Natura
As part of the Wild Iceland Tour, you will stay in the Hotel Reykjavik Natura. This is located in the Oskjuhlid Hill area, near to the stunning Nautholsvik Arctic beach. While staying here you can enjoy its luxury spa, bar and restaurant.
2. Hotel Ork
The luxurious Hotel Örk has spacious rooms and welcoming staff. Take advantage of the outdoor swimming pool, hot tub and sauna. The in-house Hver Restaurant also offers freshly prepared local seafood.
3.Fosshotel Reykjavik
Situated in the fashionable business district and close to the local shopping area, this large hotel offers you amazing views of the city. Take advantage of the beer garden and tasty food in Haust, the hotel's restaurant.
Practical information for a successful tour in Reykjavik
Below we share some precautions for when travelling to Reykjavik.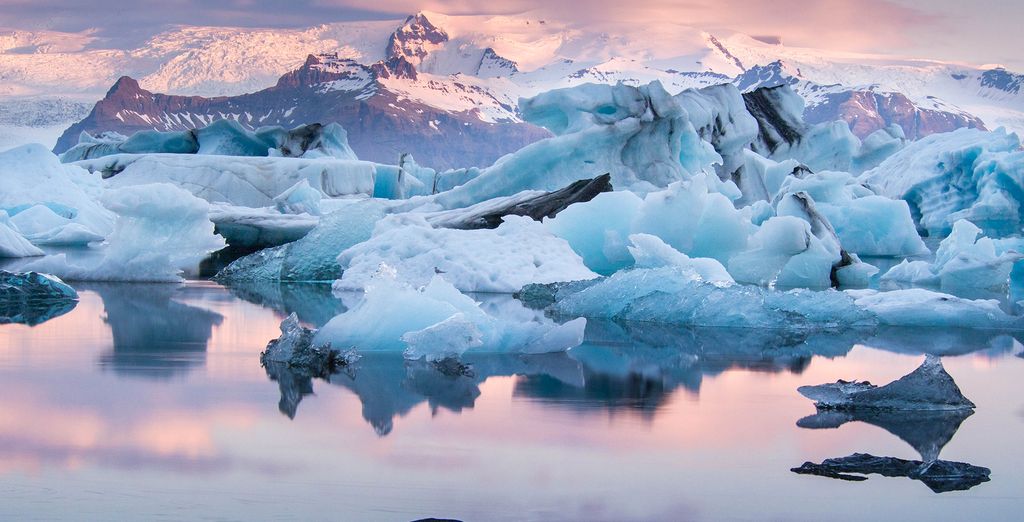 What is the weather like in Reykjavik?
It's often thought that Reykjavik is a very cold city in the winter, but the truth is that although certainly cold, temperatures usually hover around 0°C (32°F). More often than not you will see rain instead of snow, although it can snow anytime from October right up until May. During early Spring the temperature can rise to 6°C (43°F). In the summer the temperature will reach a high of 14°C (57°F). But, coupled with this is the fact that you have endless hours of daylight, making your days stretch out that little bit longer.
What budget to plan when staying in Reykjavik?
When in Reykjavik you will be using Icelandic Krona (kr). Although Reykjavik can be expensive, you can shop around for many bargains. The 101 Reykjavik Street Foods sells fast food and seafood at incredibly low prices, and Fish & Co is the place to go for the best fries and fresh cod in the city. Cafes are also fairly cheap, with an average filter coffee setting you back only 350 Krona.
If you plan to visit many of the city's museums, then it's well worth getting a City Card as this will give you free entry to any of the city's pools, museums, the ferry across to Viðey, plus discounts to many of the restaurants and shops in the city.