Booking to Amsterdam



Table of contents
An unmissable European hotspot with culture, nightlife, history and more. Amsterdam can offer you the perfectly balanced city break.
Enjoy Dutch culture in lively Amsterdam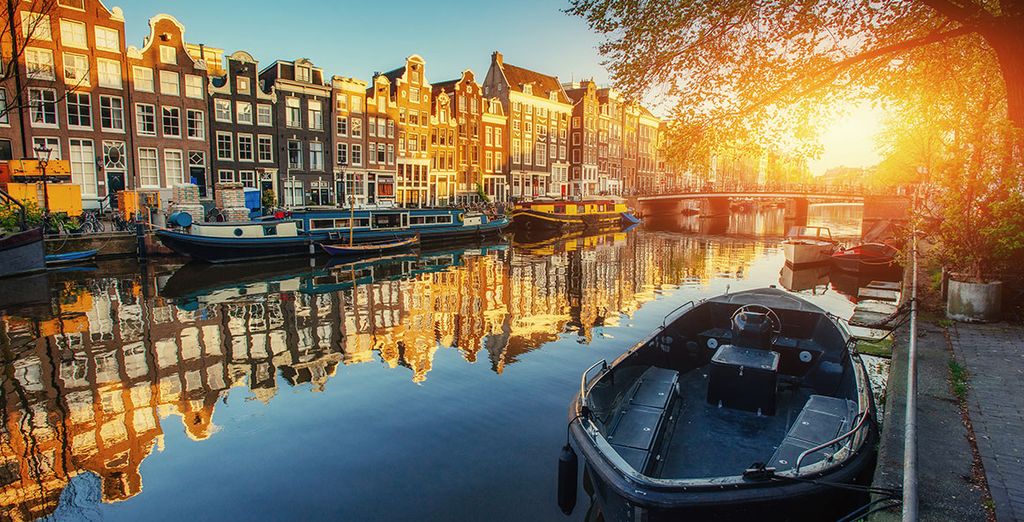 Amsterdam is the capital of the Netherlands, and to many, it does the best job of representing what the country is all about. From the quaint architecture to the endless network of canals and streams of bicycles, Amsterdam is capable of charming its visitors and leaving a lasting impression.
Located in the heart of the Netherlands, Amsterdam combines an inimitable layout with a combination of water and beautiful buildings. Giving it a unique look which is recognisable the world over. With good flight connections all over the world, as well as the option of arriving by boat or rail, Amsterdam is the choice of many for a city break or longer stay.
There is so much to see and do in Amsterdam. From the wealth of art galleries and museums to the variety of cafes, pubs and nightclubs, to the Amsterdam Arena football stadium, and even a nearby beach! The Dutch are known as engaging hosts who speak relatively good English; useful for visitors who want to get to know the locals. Amsterdam is a truly cosmopolitan city, and there you can find communities representing different cultures from all over the world. That means a range of varying cuisines and traditions in the same city. You can also see evidence of the characteristic Dutch design, which makes the most of a country which is modest in terms of its size.
Top attractions in Amsterdam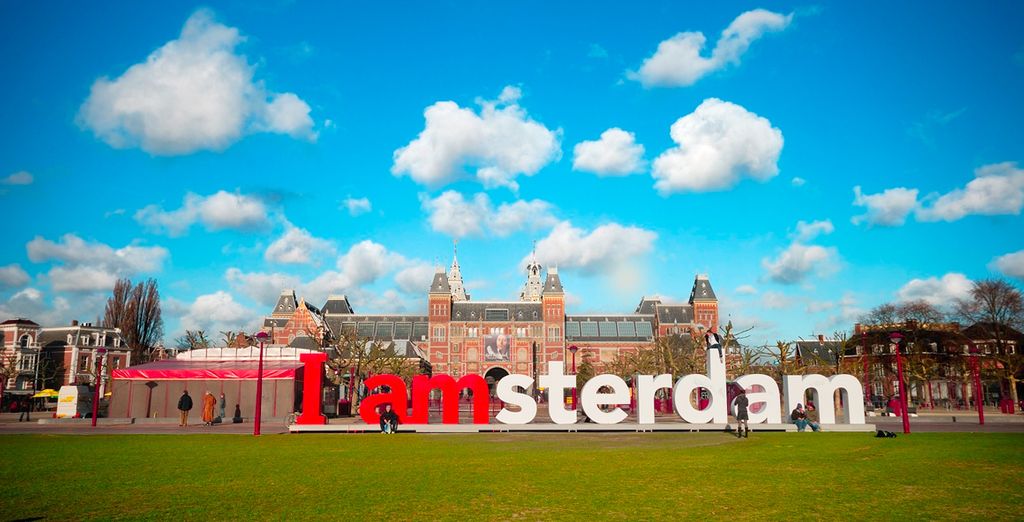 Like some of the other major cities in Western Europe, Amsterdam has a rich and eventful history, which has provided it with some very interesting sites to visit.
Anne Franck house
Anne Frank House is the property where Anne Frank, a young Jewish girl murdered at the hands of the Nazis during World War Two, hid for two years when Amsterdam was an occupied city. Today the same house is home to an exhibition which documents the life of the girl, made famous by her diary, and the persecution of Jews during that war in general. At times Anne Frank House can be an emotional experience, but it is certainly one of the gems of Amsterdam which can be considered a 'must visit'.
Vincent Van Gogh museum
Then there is a museum dedicated to another of Amsterdam's most famous former residents; and another individual who became famous after their death - Vincent Van Gogh. The artist came to be appreciated all over the world after he passed, while he was largely underrated during his time as an active artist. The Vincent Van Gogh Museum is one of the most famous museums in the world, and includes the largest collection of works by the man himself - over 700 paintings and drawings in total, underlining the tremendous work rate of Van Gogh.
The Amsterdam museum
And don't forget about the Amsterdam Museum. Which can be one of the best ways to track the fascinating history of the city through the centuries, from its so-called 'Golden Age' through to the present day.
Galleries in Amsterdam
And if you are partial to art, there are a number of other notable galleries in Amsterdam. Foam is an excellent photography museum which is situated near the canal. It is home to a number of regularly updated exhibitions displaying everything from crime scene photos to local themes. You might also like to attend one of their events or talks which are regularly held.
Rembrandthuis - the clue is in the name. It is a re-creation of the famous Dutch artist Rembrandt, and is filled with antiques and artworks which he collected. Those are just two of the world recognised art galleries which await you in amazing Amsterdam!
Sample the famous Amsterdam nightlife
From the bars to the nightclubs and cafes, the fun certainly doesn't stop after dark in Amsterdam. Get yourself down to In de Wildeman near Central Station. In this former distillery, there will be no shortage of refreshments as you can work your way through up to 18 beers on tap and 250 in bottles.
If you're a serious fan of beer who wants to try a multitude of different varieties, In de Wildeman can be the place for you. Another stop on the Amsterdam beer 'pilgrimage' should be the De Blauwe Parade (Blue Parade), where Heineken was first brewed all the way back in 1864. You'll be able to line your stomach with Dutch bar snacks such as bitterballen, before getting stuck into a variety of beer brewed in the city.
Visit Amsterdam by bike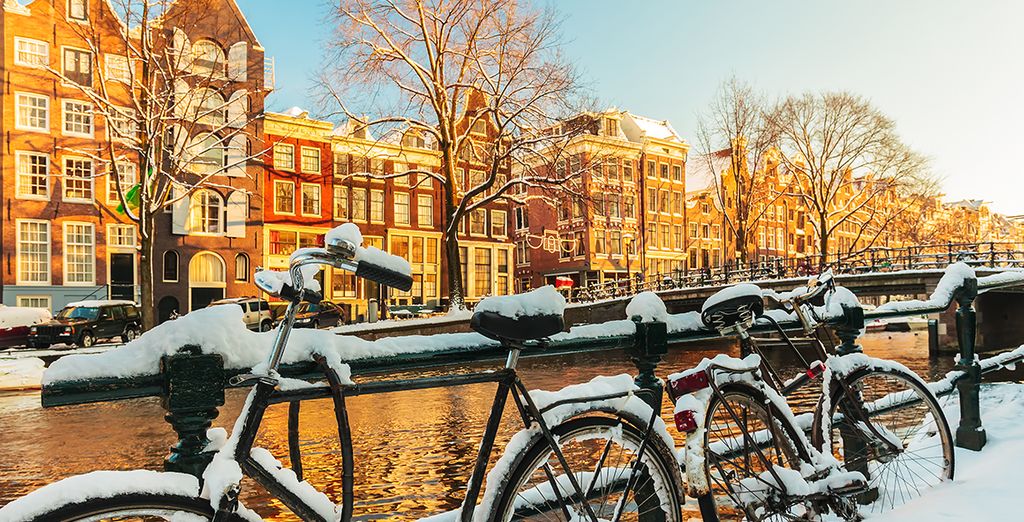 Amsterdam is the perfect location to enjoy bicyle and visit the city in another way. All amsterdam is accessible by bike and you can go anywhere you want. You will easily ask for a booking and rent a bike. The prices are approximately £8 for 3 hours or £16 for a day. In the rent offices you can book a tour and be guided to the most attractive place.
Otherwise you can just rent the bike and go for your own ride! Amsterdam is more than 600,000 bicycles for nearly 785,000 inhabitants, so think there may be some tension with pedestrians.Pay attention on the road as bikes are used everyday by local as a transportation system. They don't travel and can drive quicly. For your information and safety, there are many accidents due to the number of bicycles, scooters and trams. Keep your eyes open when you cross! The traffic regulations also apply to pedestrians and police officers, although very rare, easily distribute fines of a few dozen euros.
If you are going on a city break to Amsterdam, allow us to offer you the best choice of local accommodation for super competitive rates. We have a range of exclusive offers for you to choose from, so rely on us for discounted prices which can help make your Amsterdam trip more budget friendly.
Discover our unique offers in Amsterdam: holidays to Amsterdam, great deals to Amsterdam, last minute deals to Amsterdam, stays in Amsterdam, weekends in Amsterdam.
For more information about Amsterdam visit our Amsterdam travel guide.