Stays in Amsterdam



Table of contents
Discover where to stay in Amsterdam and immerse yourself in the top restaurants and museums in the canal-laden streets of this cultural capital; book unique and luxurious accommodation at Voyage Prive.
Be prepared for the city's unique charms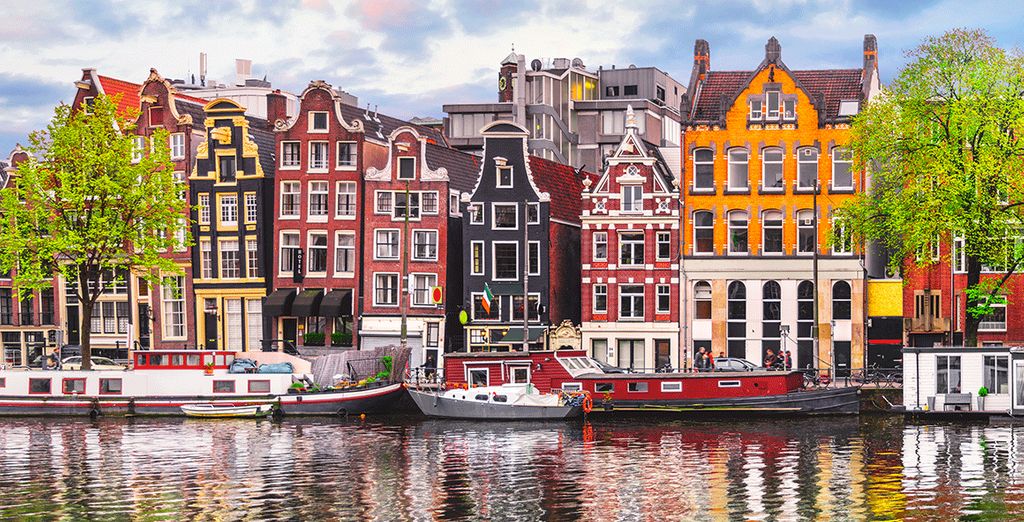 Amsterdam is one of the world's most enchanting cities, offering you a close-knit cultural hub which can be explored at your leisure, whether on foot, by bike, or on-board a canal boat. During your stay you will sample local delicacies including stroopwafel and raw herring, as you enjoy the city's various museums and cafes.
Getaways are important, and every part of Amsterdam gives you a different, yet equally thrilling, experience, from the winding back streets of arty Jordaan, where you will find antique shops and courtyard gardens, to Museumplein, where you will encounter the famous white and red letters spelling out the name of the city. Whatever you decide to do, you can be sure you'll be surrounded by friendly and helpful locals every step of the way.
A water-themed city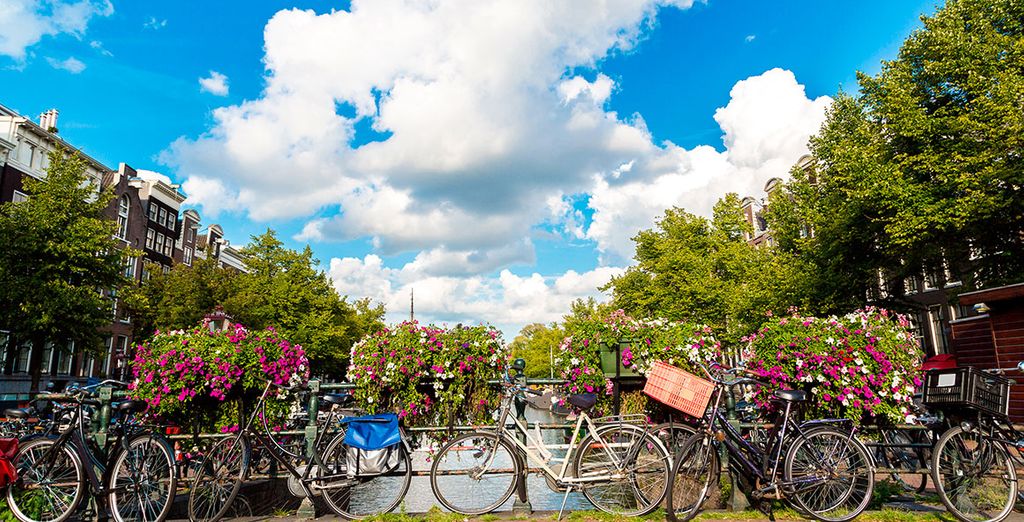 Amsterdam is famed for its intricate canals which weave through the city; cute bridges and hidden alleyways are never far away, and frame the city's historic buildings. As you stroll along these waterways and take in this beautifully charming city you will have no trouble finding alluring bars and independent shops sure to be hiding any number of treasures.
You may also notice that the famous canals are home to many bicycles. In actual fact, Amsterdam is the world's most bicycle-friendly capital city, and this mode of transport is a great way to get around. With a whole host of traffic-calmed streets, any bike ride you take is sure to be a peaceful one; unless you choose otherwise, of course.
Enjoy the city's artistic hub just a short walk from your hotel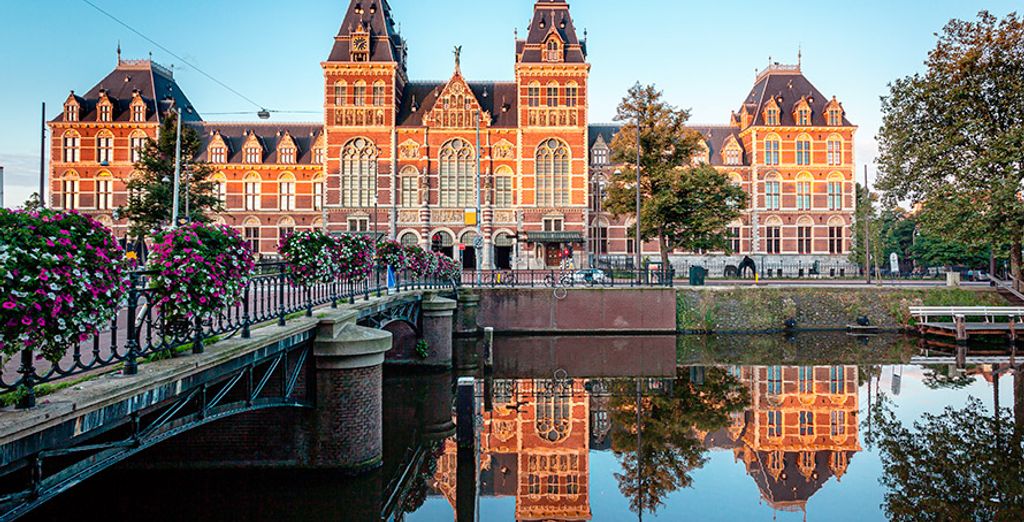 Such is Amsterdam's cultural pedigree, that it has its own Museum Quarter. Breaks away don't get much more cultural, and you can spend a day taking in lessons from the past and admiring the work of artists from across the globe. The most famous of Amsterdam's museums is the Van Gogh Museum, while other notable venues include the Stedelijk Museum, Anne Frank's House, and the Rembrandt Museum. Both golden age painting and contemporary work can be found in abundance as you explore these iconic museums.
In keeping with Amsterdam's cosy aura, not far from the Museum Quarter you will find some of the best hotels available, and with our discounted luxury holidays, you can experience the beauty of this intriguing city for an equally intriguing price. Peace, culture and sumptuous food await you in the Netherlands.
FAQ Stays in Amsterdam
If you are on a short vacation, you can easily visit Amsterdam 3 days. If you have more time, you can use it to explore the surroundings. Learn more and discover all you can do in Amsterdam !