Planning your perfect holiday in Paris



Table of contents
City of Lights, because it was the first city to have electrified street lights, Lutece from its ancient Roman name, and the romantic capital of the world: Paris is known as all of these. It is a beautifully laid out city, with a lot of provision for social interaction so you will always feel part of a community whether you are shopping, sight-seeing or simply enjoying a meal.
The Top Five Things to See and Do in Paris
There are some things that you simply have to do when you go to Paris and the top three of these are the top three of this list. But while these visits are the usual things that everyone must-do in Paris, they are just the beginning: it should not be a case of, 'I have seen the Eiffel Tower, the Arc and the Louvre, I have done Paris.' Rather, you will have just begun Paris!
1. Eiffel Tower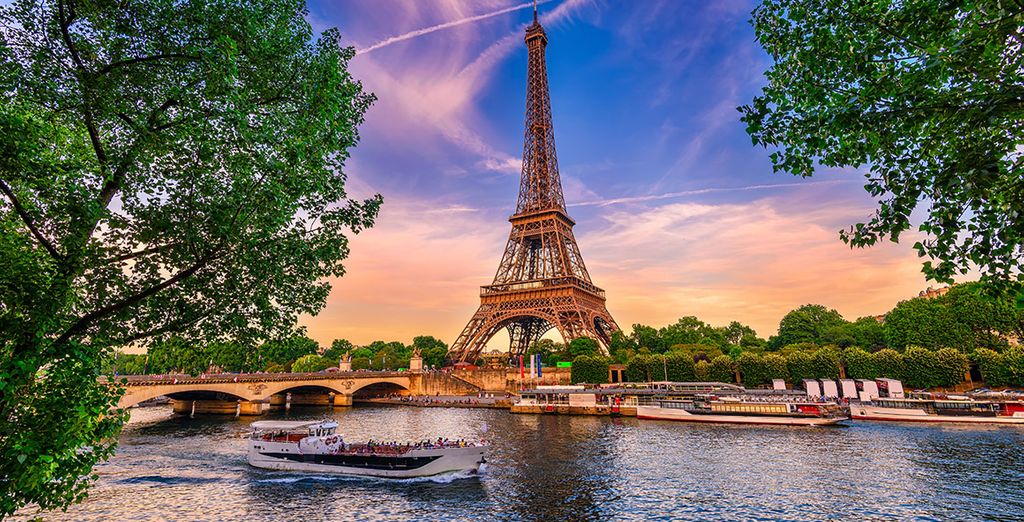 This elegant tower has long been a symbol of Paris, instantly recognised all over the world, which is not bad for something that the citizens of the time were convinced would be a terrible monstrosity! The Tower is well worth the visit, and you can climb the stairs or go up in the lifts, but there are usually long lines for the lifts, so a slow climb, taking your time and stopping periodically to admire the ever expanding view is a good way to go, if you can. From the viewing platforms to the third level, way up at the top, access is only by lift, and these will often be shut down if the weather is bad. Many people do not bother going all the way up to the very top: the view from the lower viewing platforms is superb and, truthfully, views are sometimes better of the tower rather than from the tower.
2. Arc de Triomphe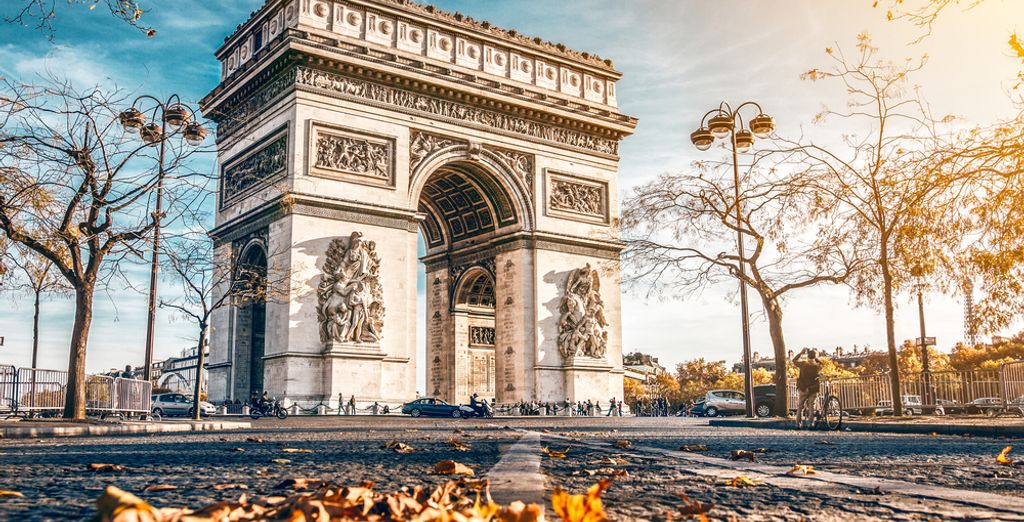 This immense blocky building is even bigger than it seems on television or in the movies, standing tall and proud over the wonderfully designed nearby avenues which radiate away from the Arc in measured sections that are best viewed from above. Climbing the narrow spiral staircase up some two-hundred steps to the top is a leg-trembling test of cardio and stamina, but it is well worth it to emerge above the streets with a wonderful panoramic view across the mostly flat Paris taking in the business district over there and the Eiffel Tower over here, and there, in the distant, the hazy white dome of Montmartre. Take plenty of photos if for no other reason than to prove you made the climb!
3. The Louvre
Depending on how long you are staying, free up as much time as possible for the Louvre. The building – more properly an immense interconnected complex of buildings – is so large that simply walking straight to one gallery (the one holding the Mona Lisa is the usual one) can take literal hours, even if you rarely stop on the way. Speaking of the Mona Lisa: it is a wonderful painting, but: it is rather small, it is well protected behind thick screens and mounted high off the ground (all sadly necessary precautions given previous instances of vandalism on high value works of art) which make it something of a let-down, especially if you frame your whole visit to the Louvre upon seeing that one painting. The Louvre is packed with an incredible number of artworks – at least 380,000 paintings, sculptures and other works – of which 35,000 are on display at any one time. Take a while at the beginning of your visit to work out how much time you have in the Louvre, plot the whereabouts of those pieces that you simply have to see, and then plan a route that takes them in, allowing yourself to enjoy as much of the whole museum as possible in the time you have available.
4. Stroll the Seine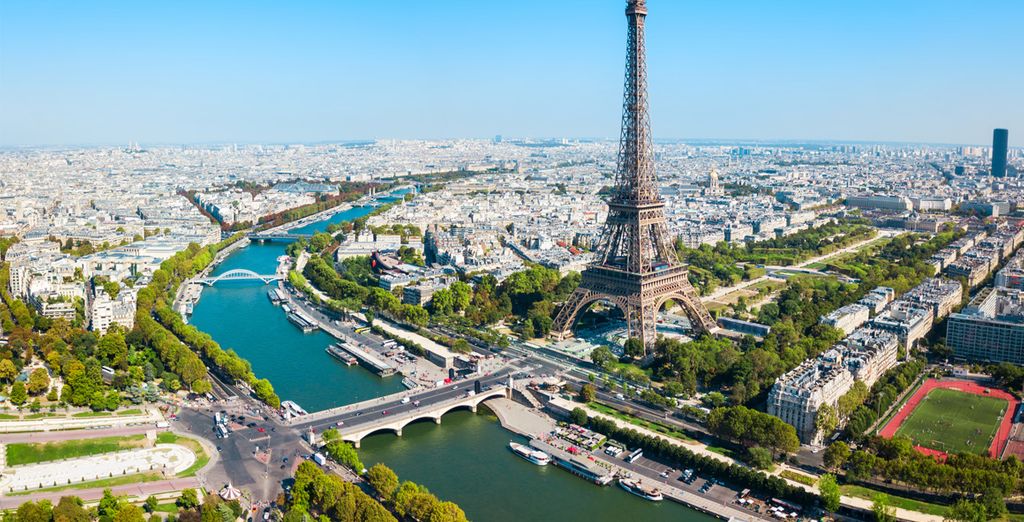 Take the time, while moving from place to place, to enjoy the layout of the Parisienne streets. They are wide with even pavements making them perfect for leisurely strolls that do not make you feel as though you are getting in anyone's way as you go along. Keep an eye out for ramps and staircases leading off the roads to riverside promenades. These allow you to stroll alongside the river, away from the cars and busy pedestrians going about their business, and you can enjoy watching the river, water-fowl and the boats going by.
5. Explore the Markets
It can be too easy when in Paris to stick to all the must-see buildings and sites, and forget to actually admire the city. One place you should definitely check out is the street markets that line the streets alongside the river in the area of the Louvre and stretching away towards the Notre Dame Cathedral which is still undergoing surveys and repairs following the devastating fire in April 2019. These vendors sell everything from mass-produced souvenirs to exquisite works of art, and a book-lover can find everything from the latest Japanese manga to a two-hundred year old first edition. Chatting to the stall owners as you investigate their wares can give you a wonderful sense of Paris over time, as they tell you anecdotes and tempt into making a purchase. The outdoor cafés in the area are also a wonderful place to sit and people-watch: the people in Paris tend to be more expressive and you can get a great sense of people's lives going on around you: you do not need to speak the language to get a sense of the people.
Our Best Hotels in Paris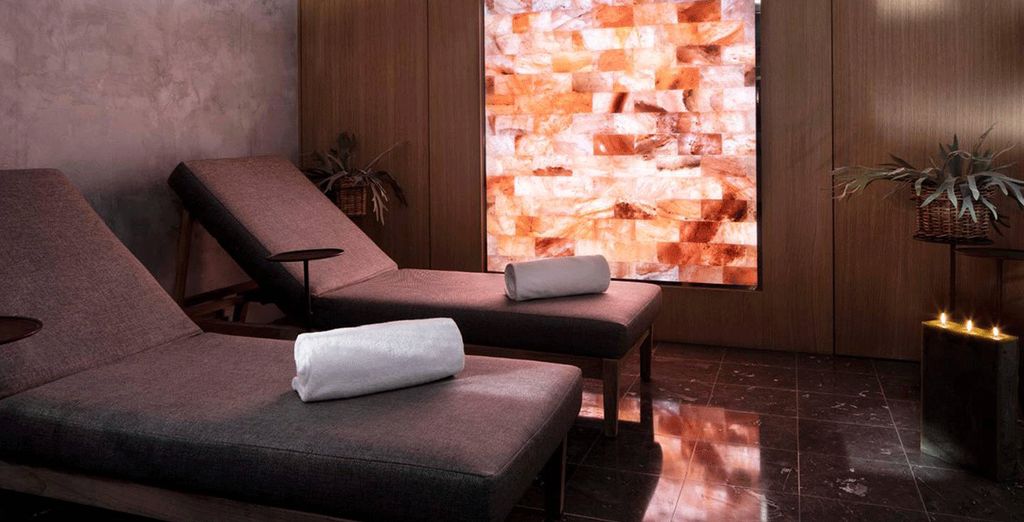 Just a short step away from the Arc de Triomph, this hotel offers rooms that are furnished with subtle style: elegant furniture, stylish soft furnishings and colour combinations that are second to none, unmistakeable French chic. The restaurant too upholds this promise of French excellence using the best and freshest of locally sourced ingredients to create a feast for your delectation: and maintaining this standard with every meal. The onsite spa will help you to relax and unwind, ready to enjoy your holiday in Paris, no matter if you are with your family, a new partner, or an old flame.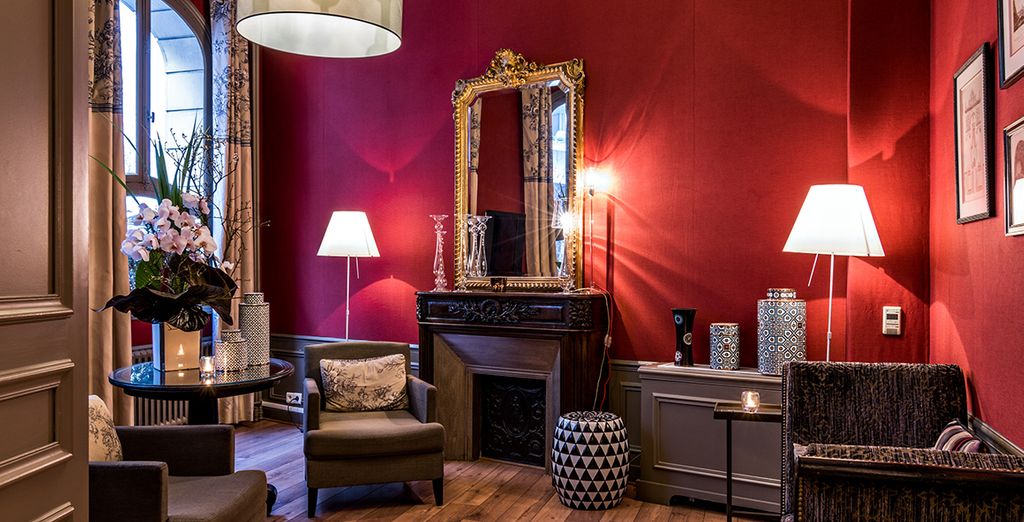 The exciting history of this superbly proportioned 42-room hotel is matched by its exquisite décor. Not only was a private royal residence where the fruit of Louis XIV's illicit love affairs were raised, out of the public eye, but safe and securely looked after, half a source of shame, half back-up royalty in case a disaster struck the official line, but it looks as though it could still fulfil that purpose today, packed as it is with beautiful antique furniture which contrasts nicely with the contemporary décor in the bedrooms and the thoroughly up to date bathrooms! Dine in splendour on tasty treats from all over the world, prepared with typical French attention to detail.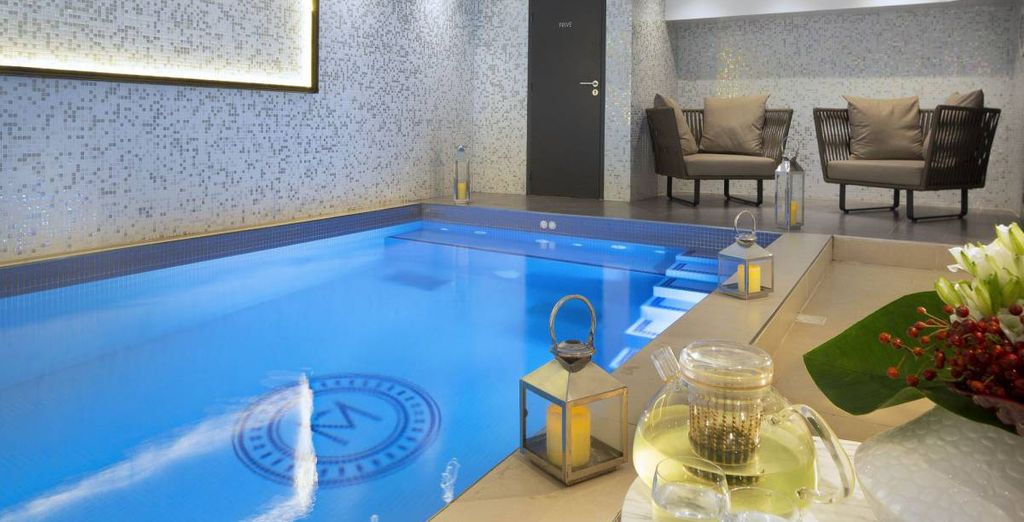 Just fifteen minutes from Sacre Coeur and handy to the Opera, the rest of Paris is a matter of a few minutes' ride in le Metro, Paris's underground train system, from this hotel. Behind the façade of the original townhouses from which the hotel has been fashioned, you will find a vibrant and colourful contemporary space, welcoming and wonderfully familial – you will feel as though you are coming home! Delicious fresh breakfasts, simple evening meals and a daily happy hour in the bar will soon become part of your daily holiday routine.
When is the best time to take holidays in Paris?
Paris is always vibrant, always welcoming and always full of visitors, whether they are diplomats, businesspeople, or tourists, but the city does get much busier in the height of summer when much of Europe and the USA is on their main summer holiday. The city tends to be much cheaper from December to February, but is much colder then, and some attractions may be closed or running maintenance tasks during this quieter period.
Getting To and Around Paris
Paris is easily accessible from just about anywhere in the world. Fly into Orly Airport, drive across the continent or from the UK, or travel by coach, train or car through the Channel Tunnel and even catch a ferry to the French coast and hop buses or trains which will take you the rest of the way with no fuss and little cost. Getting around Paris is easiest done on foot or using the metro for the longer trips – even exploring a little further afield is easily achieved with public transport which is frequent and reliable. Driving in Paris requires a certain nerve, so wary drivers are best avoiding the city centre if at all possible – sometimes even crossing roads can be nerve-wracking!
Enjoy Paris your way!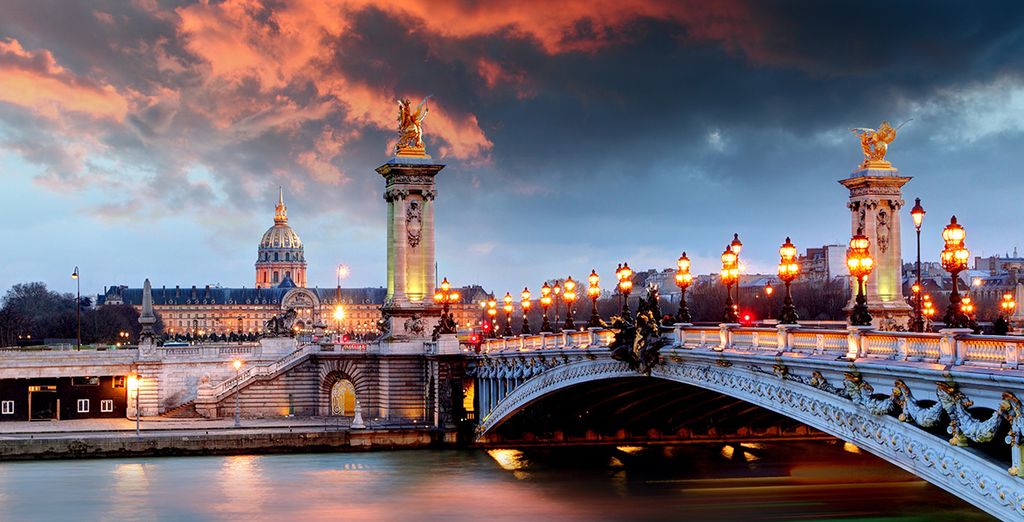 Some hotels are in listed buildings and thus do not have provision for those with mobility issues. In each case, make it clear upon enquiry what special requirements you will have, and you will be accommodated or advised that the hotel cannot help if that is the case. But there are plenty of new builds that are completely up to date and who will be more than able to accommodate you. It doesn't matter how old you and your party are, there will be Parisian activities for everyone and you will be able ensure that everyone has a good time.
The Opinion of the Voyage Prive Travel Expert on Holidays in Paris
Paris is a wonderful city with some truly breath-taking sights. It is also home to wealth inequalities (as are almost all big cities), and the contrast from the better off areas to the poorer ones can be a little disorienting. But there is certainly more good than bad in the city, and it is one of those places that everyone should see at least once in their lifetimes.
A city for everyone
Picture Paris. The first thought in your mind may well be one of the iconic sights – perhaps the Eiffel Tower or Notre Dame? But there is a lot more to a holiday in Paris than just sightseeing. Of course, that's a fantastic part of any trip to the French capital – and our incredible offers can help you find a luxury hotel that's perfectly placed to allow you to explore all the key cultural sights in this fantastic city. As well as the amazing monuments and museums, Paris is a great holiday destination to experience European culture; from culinary masterpieces to world-class ballet, there is so much to explore.
Family fun in France
Although Paris has always been a popular destination for couples, it is also becoming increasingly popular with families. With art, museums, music, parks and a bustling shopping district, Paris has something to keep the whole family happy. In particular, it offers easy access to the incredibly popular Disneyland resort, a surefire winner for young families. There are thousands of restaurants to choose from – from gourmet Michelin-starred eateries, to family-friendly fast food chains. Whenever you visit, be sure to make the most of the fresh Parisian bread, pastries, cheese and wine to get an authentic French experience.
Of course, a highlight for any family will be visiting the famous landmarks. A great place to start is in the Champs Elysées district, which includes a wonderful range of famous sights. Why not take in the Louvre gallery– and see Da Vinci's Mona Lisa painting, before strolling along Place de la Concorde? Take in the beauty of the Champs Elysées, before heading on towards the Arc de Triomphe, the monument remembering those who fought in the Napoleonic and French Revolutionary Wars.
Enjoy the wilder side
Couples can enjoy a romantic stay in one of the beautiful boutique hotels of the La Marais district, with its cobbled streets and historic buildings. Or if you prefer a more adventurous stay, try Pigalle – famous for its nightlife, and, among other things, the Moulin Rouge cabaret club, the inspiration for the Hollywood blockbuster of the same name.
So, whether you're looking for a quick and easy mini-break, a romantic couple's getaway, or a family holiday – Paris is the perfect destination. Sign up now to find out more about the exclusive offers we are able to bring you, from hand-picked luxury hotels across Paris. Make sure your holiday is something special, with our amazing selection of four and five star accommodation, all at incredible prices!
Discover our offers in France: holidays to France, last minute holidays to France, ski holidays in France, great deals to France, weekend breaks in France, holidays in the South of France, secret holiday deals.