Disneyland Paris Holidays 2022/2023 - Best Deals



Table of contents
Located in Marne-la-Vallée, Disneyland Paris is the number one tourist attraction in Paris. Thanks to its two parks, seven on-site hotels and villages filled with shops and restaurants, this destination offers numerous fun-filled activities for kids and adults. Attractions at the park include the Phantom Manor haunted house, the Indiana Jones et le Temple du Péril looping roller coaster, the Ratatouille area and the Crush Coaster. With design taken seriously, down to the small details in all structures, everything here is magical!
The top 5 things to do in Disneyland Paris
1. Meet your favourite Disney Characters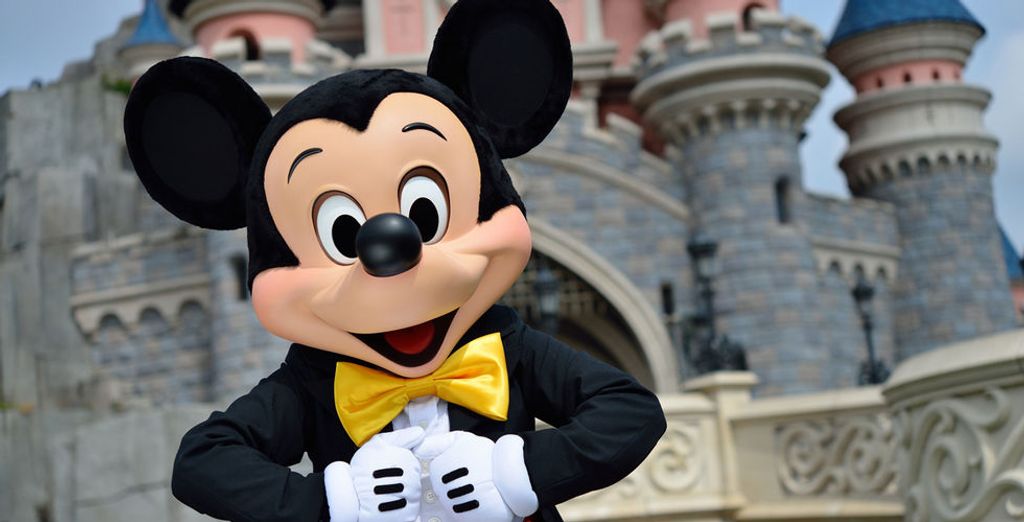 A visit to Disneyland Paris cannot be complete without interacting with your favourite characters. After all, they are the reason why the destination is known worldwide. You can start with getting up close to heroes like Spider-Man, Goofy and Buzz Lightyear at the Walt Disney Studios Park before proceeding to Disneyland Park, where you will find Mickey Mouse ready to welcome you with a huge hug. Also, make sure you have visited the Princess Pavilion at the park.
2. Admire the beautiful sleeping castle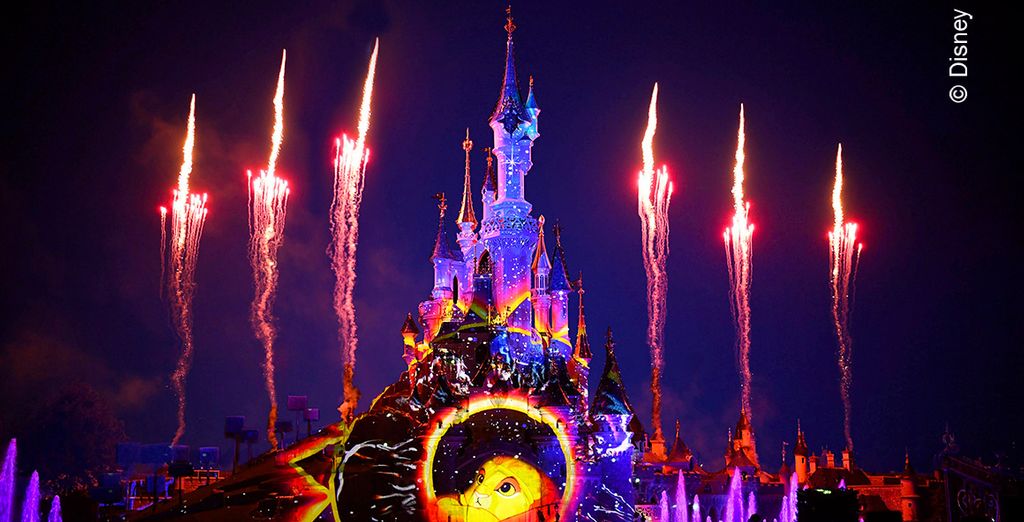 Located at the park's entrance, the Sleeping Castle is one of the most iconic structures in Disneyland Paris. You can take a selfie in front of the castle before exploring the features of this fairy-tale castle in detail. Walking through the castle takes you into the fantasy world of the Sleeping Beauty animation of 1959, thanks to the animations, moving figures and special effects.
3. Experience the thrilling rides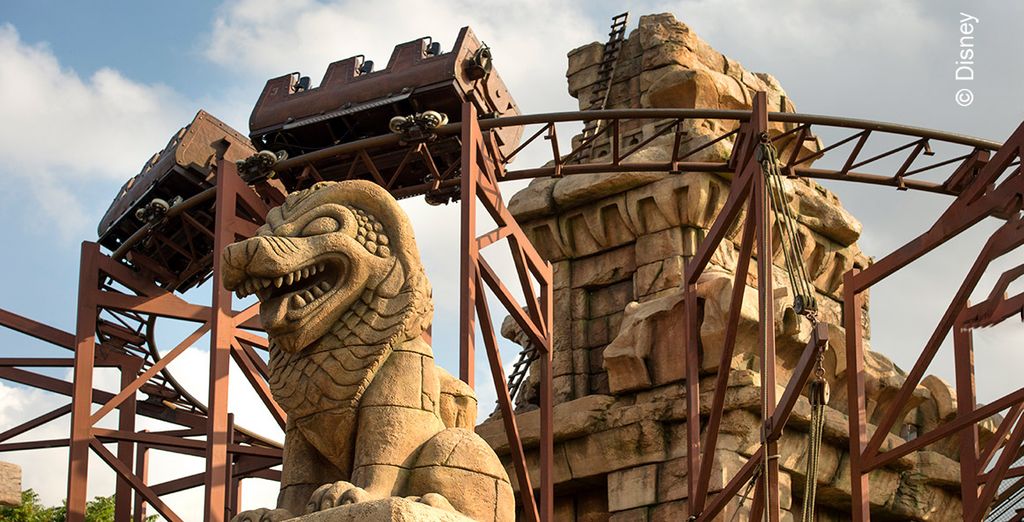 Disneyworld Paris boasts a wide variety of family-friendly rides, each with its unique allure. Dedicating one day to the rides is the only way to try as many as possible. Thrill-seekers can trigger their adrenaline by trying dark rides like the Twilight Zone Tower of Terror and the Big Thunder Mountain Railroad.
4. Experience the parade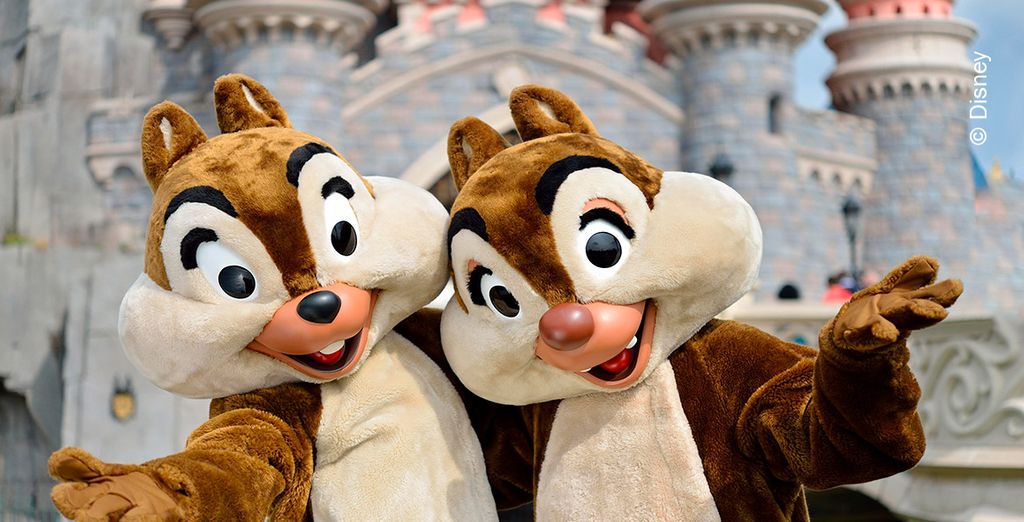 Check the time for the parade when you arrive and be at the main street to watch your favourite Disney characters walk, dance and sing on a series of dazzling floats. You can spot several familiar faces, like Anna & Elsa, the Jungle Book, The Lion King and Toy Story characters.
5. Go for a daytime show at the theatres
A daytime show can be a memorable experience for your little ones as you plan the other activities for the day. Although not all shows will fit all audiences, a brief look at the day's schedule allows you to pick your favourite.
Our best hotels in Disneyland Paris
This New York-themed hotel in Marne-la-Vallée is only a 15-minute walk from Disneyland Paris. All of the rooms are brightly decorated with Marvel Super Hero portraits and come with a flatscreen TV, sitting area, desk, free Wi-Fi and a coffee maker. Additional facilities include a fitness centre, two pools, a sauna and steam room and tennis court. The hotel also offers a shuttle service to Disneyland Paris.
This Victorian-style luxury hotel boasts close proximity to Disneyland Paris and high-quality services. The hotel is located in a prime position at the gateway to Disneyland Park, overlooking the park and the Fantasia Gardens. Its luxurious rooms with beautiful furniture and top–quality fabrics will take you back to the Victorian era. You will also enjoy 24-hour room service, flatscreen TVs with Disney and international channels, free Wi-Fi and air-conditioning for the ultimate relaxation. Other facilities include an indoor pool, a spa, a Minnie Club Playroom for kids and a fitness room.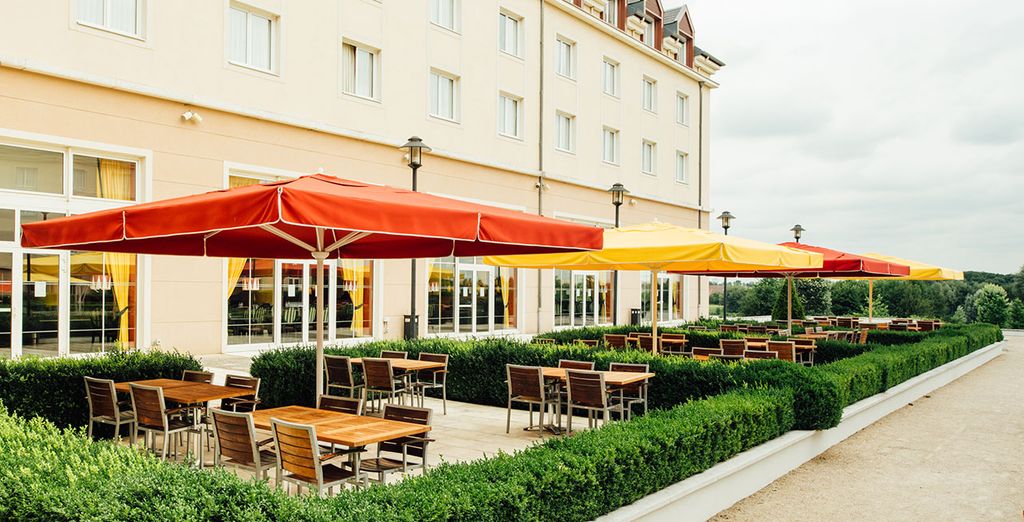 This is a hotel to consider if you are visiting as a family. The Magic Circus Hotel Marne La Vallee Disneyland Paris is within the Val de France area, meaning you are a short drive away from Disneyland Paris. Its brightly coloured rooms come with facilities for children and offer a beautiful view of the countryside. Guests can also relax at the swimming pool and exercise at the fitness room after a busy day at Disneyland.
When is the best time to go on holiday to Disneyland Paris?
Since Disneyland Paris receives visitors from all over the world, the most important factor to consider when choosing the best time to visit the park is the crowds. You should also consider the number of open attractions to avoid visiting at a time when your favourite attractions are closed for refurbishment. If you want to avoid crowds, the best time to visit Disneyland Paris is in January and March. On the other hand, you should consider visiting in summer if you want to find the most entertainment options available.
Going on holiday in Disneyland Paris
Visitors from the UK can either fly to one of the two Paris airports or use the Eurostar train to Marne-la-Vallée or Lille. Once you arrive at the airport, you can use an Uber, hire a car, board a Magical Shuttle Bus or use a train.
Enjoy your holiday in Disneyland Paris
From Character meets to the rides and shows, there is something for everyone at Disneyland Paris, whether visiting as a family, group, with your partner or solo. Due to the many exciting things to see in the park, a day or two may not be enough. We would recommend at least three to four full days at the park if you want to make the best use of your holiday. Having enough time is essential if you want to explore everything and not feel like you are missing out.
The Voyage Privé travel expert's opinion on Disneyland Paris
Whether you are a Disney fan or not, there are so many reasons to add Disneyland Paris to your bucket list. The park is a dream destination for many worldwide, thanks to its affordability and entertaining activities for kids and adults. With the magical moments and thrilling adventures, a holiday in Disneyland Paris will make you nostalgic for your childhood. It will also be satisfying to meet your favourite Disneyland characters and even take home their autographs if you are a fan. There is no better way to escape reality for fantasy than this!
Relive your childhood with Disneyland holidays for everyone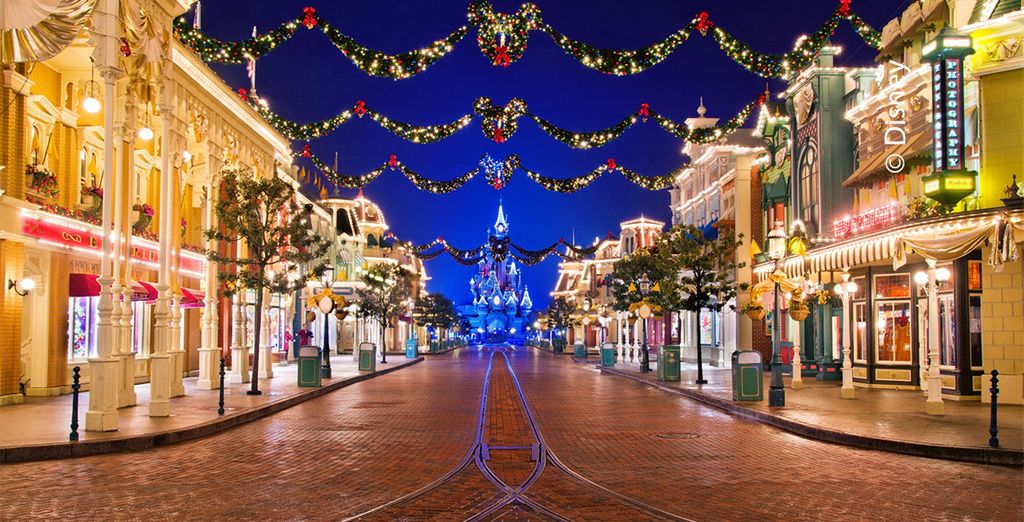 Holidays to Disneyland offer it all, from magical moments to heart-pounding adventure and culinary excitement. Disneyland holidays bring you to a truly magical place where all your childhood dreams are realised. A unique mix of French sophistication and American charm and adventure, Disneyland Paris, situated just 26 miles outside of the capital, can help even the most serious of adults find their childlike joy. Whether it's dining with the princesses at Auberge de Cendrillon (Cinderella's castle) or cheering as the parade passes by with everyone from Pooh Bear to Tinkerbell riding on a spectacular float, it's easy to see why this is one of the happiest places on Earth. An autograph or a picture with Eeyore or Mickey Mouse followed by a snack at one of the bakeries or bistros on Main Street is just the thing to take you back to your youthful exuberance.
All the thrills
Thrill seekers need not despair either, as there are rides galore, including Space Mountain: Mission 2, a transplant from Disney's American theme parks, and Indiana Jones and the Temple of Doom, both high-impact, high-thrill themed roller coasters that truly get the adrenaline going. For those with the desire to fire up a ray gun, there is also Buzz Lightyear's Lazer Blast, a ride that lets you blast away at the evil Emperor Zurg and his side kicks.
Tamer options that are great for the whole family – even nervous mum or Nan – include the Phantom Manor, a fun and not too scary haunted house experience, and Pirates of the Caribbean, the ride on which the successful film franchise is based.
Luxury locations
This is Paris after all, so don't think that such luxury holidays skimp on the glamour. While Disney might be renowned for its characters, it is also well known for its service and the four and five-star hotel properties in and around Disney offer everything from a formal afternoon tea to a spa treatment package which will leave you rejuvenated, fresh, and ready to hit the rides.
For the gourmands who love their food, the parks, hotels and the shopping and eating complex Disney Village all offer an array of dining experiences that bring you more than just food. You can dine with the star of Ratatouille or take in a wild west show complete with some down-home American cooking.
Whether you're looking for a sophisticated weekend of grown-up pampering or a family-friendly opportunity to get closer to your favourite characters, our exclusive offers on Disneyland hotels bring you all the magic of a great deal at a discounted price.