Flight + Hotels Deals to Amsterdam



Table of contents
Flight+Hotel deals to Amsterdam
Why choose a Flight+Hotel offer for your stay in Amsterdam?
If you are looking for exclusive prices and a travel experience that is free of hassles, a flight and hotel option from Voyage Privé is the way to go. Our flight and hotel offers help you save time and money on travel costs. You will make memories that will last a lifetime when you stay in one of our hand-picked hotels in Amsterdam, Netherlands. It is the easy way to enjoy the best the city has to offer.
Top 5 hotels in Amsterdam by Voyage Privé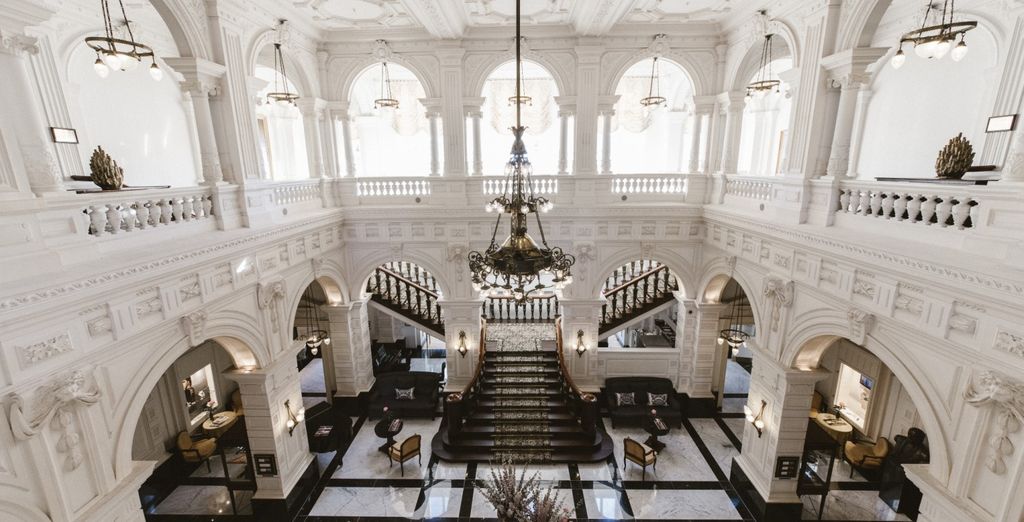 You can enjoy a beautiful view of the Amstel River when you stay at the InterContinental Amstel Amsterdam 5*. This beautiful hotel is located in a monumental building that sits on the banks of the river in the heart of the city. Perks of this location include an on-site restaurant with a Gault Millau rating of 18 out of 20. You will also enjoy the hotel's health and fitness club that includes an indoor, heated pool with a view of the river.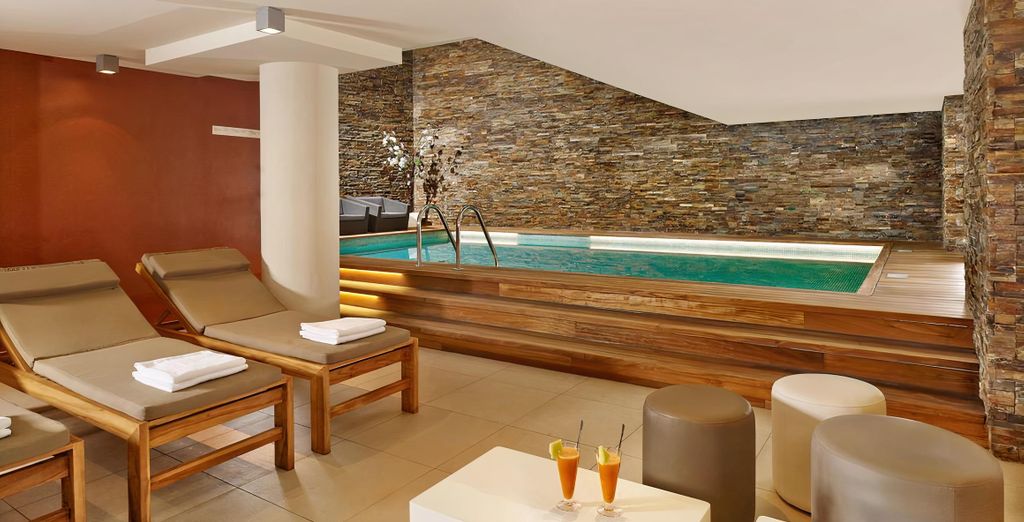 A stay at Park Plaza Victoria Amsterdam 4* is the perfect way to enjoy the best of Amsterdam. It is located on the edge of the city's historic district and features beautiful interiors and facilities that make your stay more enjoyable. The best sights of Amsterdam are located within walking distance of this stylish hotel and you can relax in the on-site brasserie after a fun-filled day spent exploring.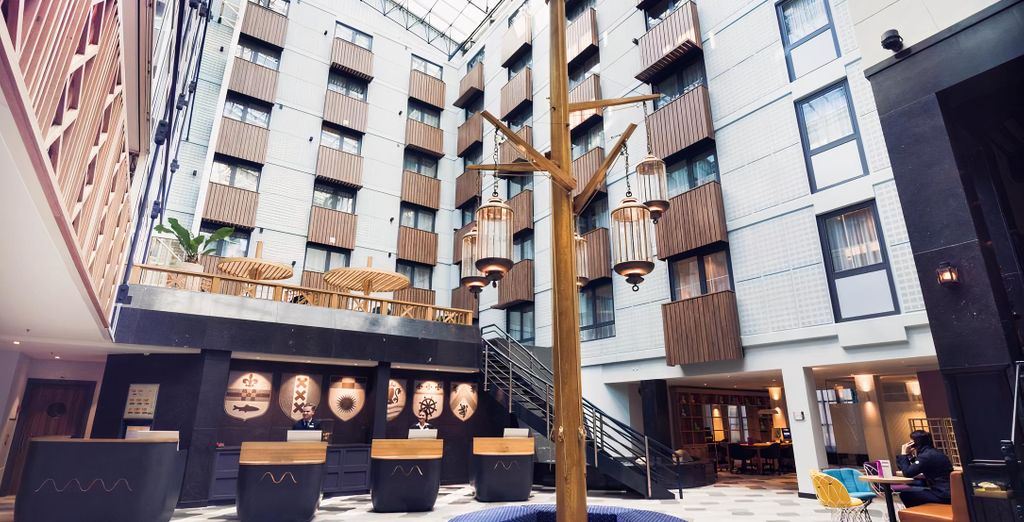 When you stay at the Radisson Blu Hotel, Amsterdam City Centre 4*, you are just minutes away from the famed Amsterdam canal belt. A stay at this modern and luxurious hotel makes it easy to explore the city as you will be within walking distance of popular locations like the Anne Frank House and the Van Gogh Museum. You will also benefit from proximity to Amsterdam Central Station.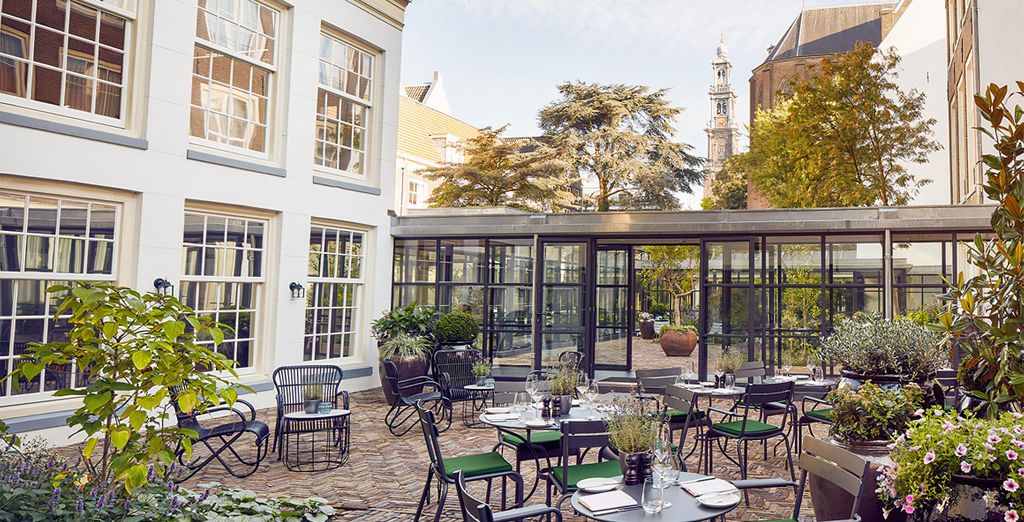 A stay at the Pulitzer Amsterdam 5* puts you right in the heart of Amsterdam. The hotel is located within a group of canal houses on the iconic Prinsengracht Canal. Relaxing on the hotel's beautiful terrace or enjoying upscale dining in its bar/restaurant is the perfect way to conclude a day filled with sightseeing across the heart of Amsterdam.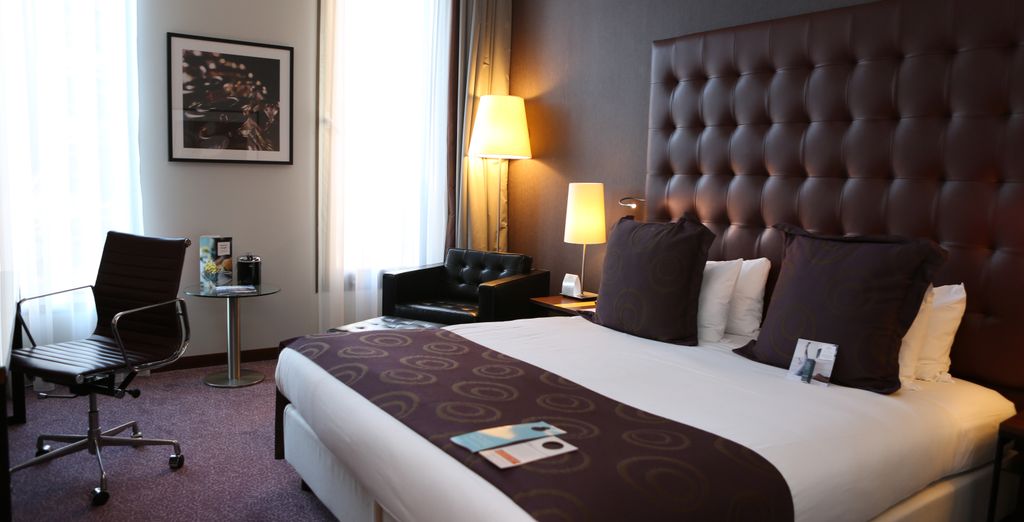 Crowne Plaza Amsterdam South 4* is the perfect hotel for a stay in Amsterdam that includes sightseeing and all that the city has to offer. Guests love the modern feel of this location that includes the on-site Manhattan Lounge-Bar. You can conclude your day out with drinks while taking in the view from one of the hotel's pairs of terraces.
High-quality services at the best price for your flight and hotel deals in Amsterdam
At Voyage Privé, we work with high-end hotels in top global destinations to provide you with the best flight and hotel deals available. Our goal is to help you experience the best that your travel destination has to offer while enjoying the services and facilities that you expect from a luxury hotel. If your travel plans include incredible views, amazing spa and gym facilities, high-end dining experiences, and room grade options, then we have you covered at Voyage Privé.
Flight+Hotel Amsterdam: which airline for your flight?
Because of its location in Europe, Amsterdam is served by many top airlines that fly out of the UK. This includes British Airways, KLM Royal Dutch Airlines, Aer Lingus, Air France, Virgin Atlantic, and Delta. You can count on our team at Voyage Privé to negotiate with leading airlines to provide you with the best prices on flights from the UK to Amsterdam.
Which airports for your flight to Amsterdam?
UK travellers will find a nearby airport that has plenty of flight options to Amsterdam. This includes major hubs like Heathrow, Gatwick, Newcastle, Liverpool, Edinburgh, and Glasgow. The average flight time from UK airports to Amsterdam is around 1 hour and 15 minutes. Once you land at Amsterdam's Schiphol Airport, you will find quick transport to the city centre by train, bus or taxi. Trains run 24 hours a day and they are scheduled every 10 to 15 minutes.
Voyage Privé's hot deal for a flight and hotel stay in Amsterdam at an exclusive price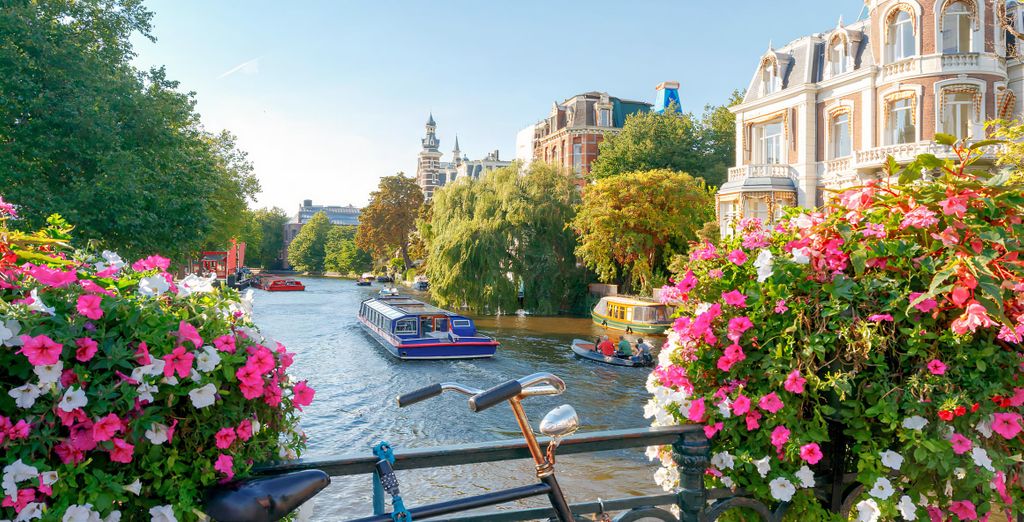 Amsterdam is the largest city in the Netherlands. It is a travel destination that is famed for its iconic canal district and is stunning period architecture. The city is also known for its shopping, dining, incredible nightlife and world-class museums. Amsterdam is one of Europe's most walkable big cities and the perfect place to spend endless hours exploring.
5 places to visit while in Amsterdam
1. Relax while taking in the sights of this iconic park
No journey to Amsterdam is complete without a stroll through Vondelpark. It is located on 120 acres of land just west of Leidseplein and features food service facilities, an open-air theatre and plenty of green areas where you can people-watch or enjoy a picnic.
2. Find out why Amsterdam's museums are world-renowned
Amsterdam's renowned Museumplein is home to the city's top museum destinations. Marvel at some of the world's most iconic art pieces when you visit famed locations like the Van Gogh Museum, Rijksmuseum and The Royal Concertgebouw.
3. See Amsterdam from the perspective of the iconic canals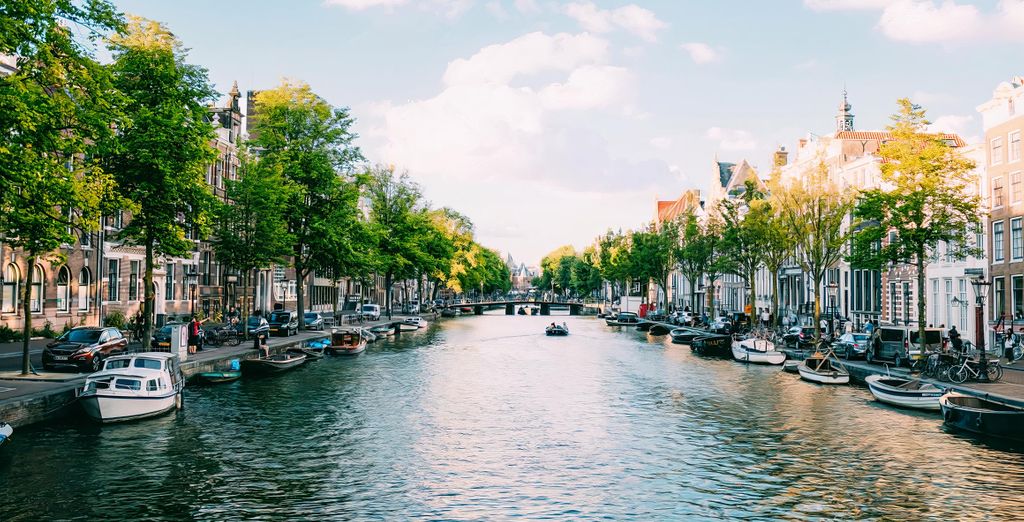 Taking a relaxing cruise on the Amsterdam canals will provide you with the most unique view of the city. There are many hop-on-hop-off canal cruises located around the city centre that offer you the opportunity to cruise down the city's legendary UNESCO protected belt of canals.
4. Learn about the life of Anne Frank
The Anne Frank House is one of the most popular attractions in Amsterdam. It provides you with a unique and historical look into the life of Anne Frank and the families the hid with her in the house during WWII.
5. Enjoy the city's culture at a unique complex of former industrial buildings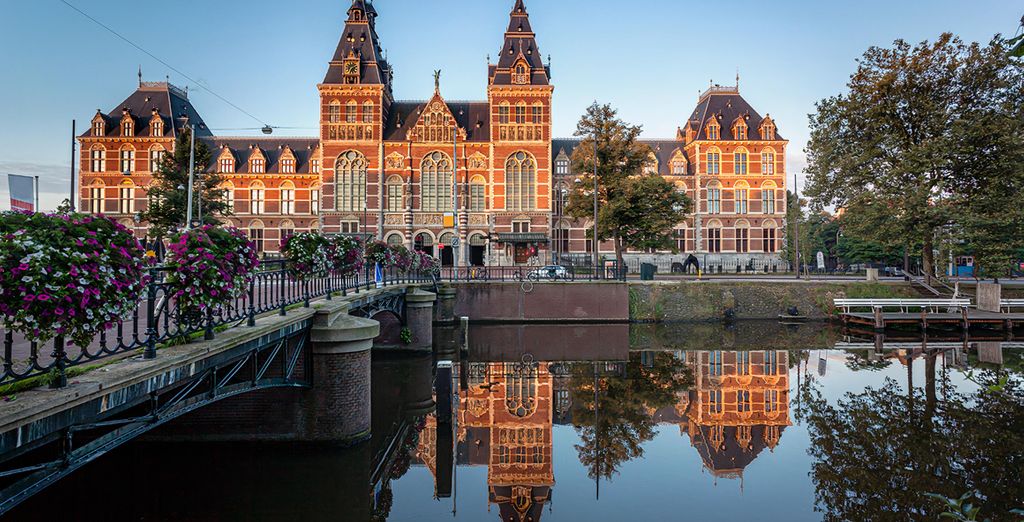 Westerpark is a unique cultural hub in the heart of Amsterdam. The former industrial complex has been transformed into an attraction that features unique bars, restaurants, mini-festivals, and an on-site art-house cinema.