Holidays to Costa Adeje



Table of contents
Nestled on the sun-kissed southwestern shoreline of Tenerife, Costa Adeje is a chic coastal resort. Aqua-blue waters and breathtaking mountain vistas surround you during your relaxed beach stay. While the aim of the day is pure seaside bliss, Costa Adeje has plenty of buzzing entertainment too. From thrilling water parks to country hikes, holidays to Costa Adeje are a great way to feel close to Spanish nature.
The top 5 things to see/do in Costa Adeje
1. Hit the beach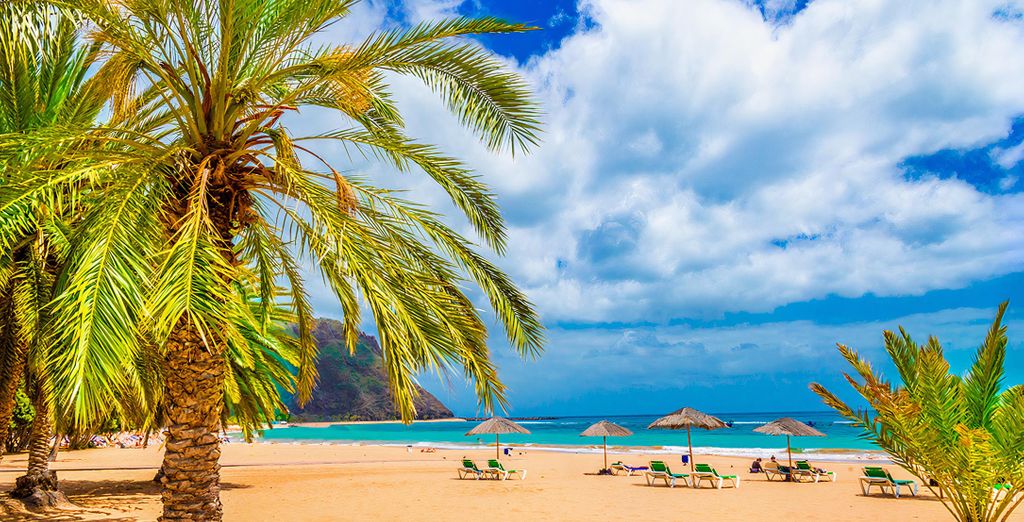 Costa Adeje is blessed by plentiful beaches. The stretch of coast from La Caleta to Los Cristianos features thousands of metres of enticing sandy shores. The most luxurious of these are hubs for water sports and pampering seashore massages. Chic beach cafes line hotspots like Playa del Duque.
2. Make a splash at Siam Park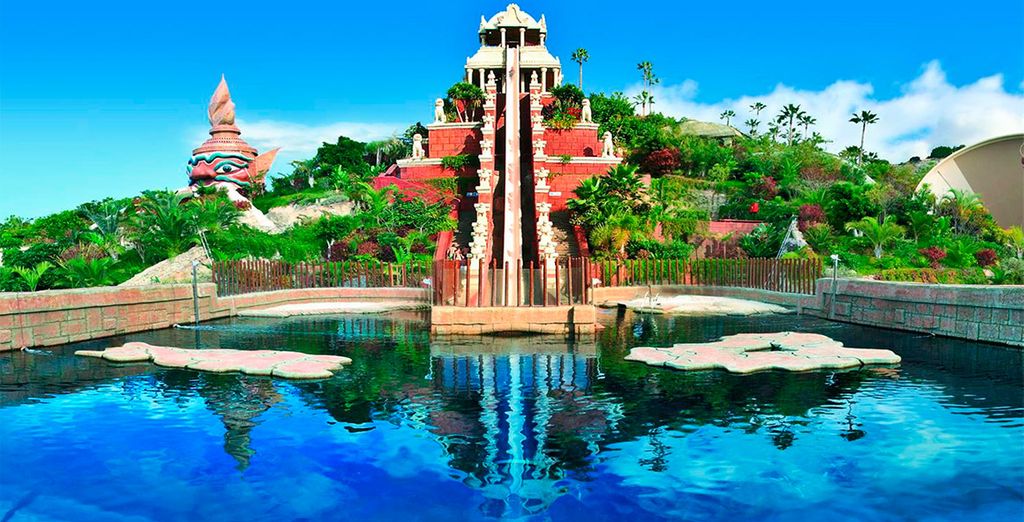 Siam Park is the largest theme park in Southern Tenerife. Boasting alluring Thai-themed surroundings, it's a great place to cool off in the summer heat. Thrilling water slides, surfing pools and river rapids all make for exciting days out. There are relaxing features, too, including lazy rivers and a floating market.
3. Visit Los Cristianos
Head south from Costa Adeje to the traditional fishing town of Los Cristianos. Where most of this coastline has been transformed by tourist resorts, Los Cristianos has an old-school Canaries feel. You'll find landmarks here from the 16th century, including a charming harbour that remains populated by fishing boats.
4. Head out on the sea
The waters surrounding Costa Adeje are home to vibrant sea life. Take your pick from whale-watching tours and fun sea expeditions. You can also spot turtles along Costa Adeje's natural coves. Private yacht tours are the best way to explore this area up close, with snorkelling opportunities and water sport excursions.
5. Hiking inland
While the Costa Adeje coast is captivating, don't ignore the inland landscapes. There are plenty of thrilling hikes and walks close to Costa Adeje. These include breathtaking spots like Roque de Ichasagua, a rocky hill with incredible panoramic views. Another top option is Barranco del Infierno, a popular trail through ravines to see the highest waterfall on the island.
Our best hotels in Costa Adeje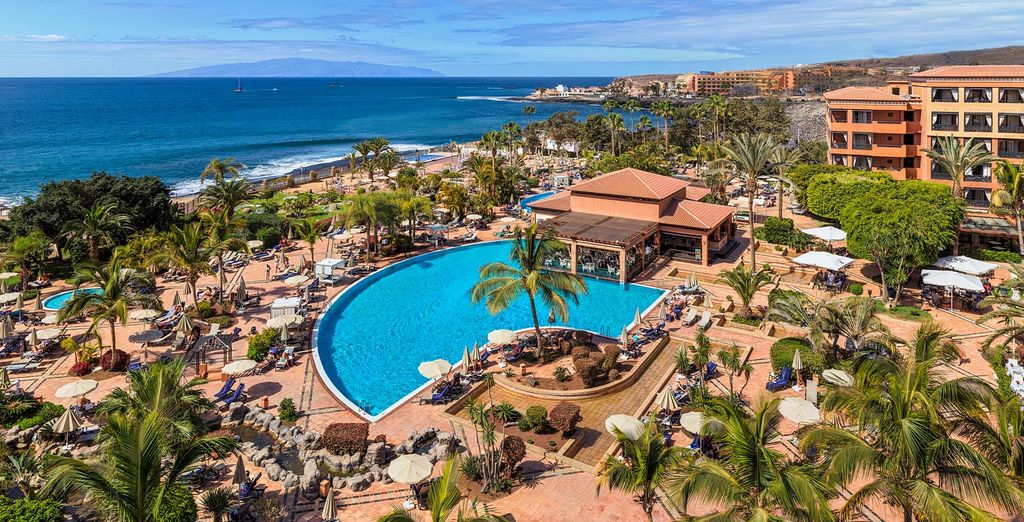 This fabulous waterfront hotel boasts direct beach access and a stunning infinity pool complex. Perfect for families and loved ones, this luxury resort offers many fine dining facilities and a spectacular spa. Enjoy sea-view rooms with crisp white furnishings and sun-soaked balconies.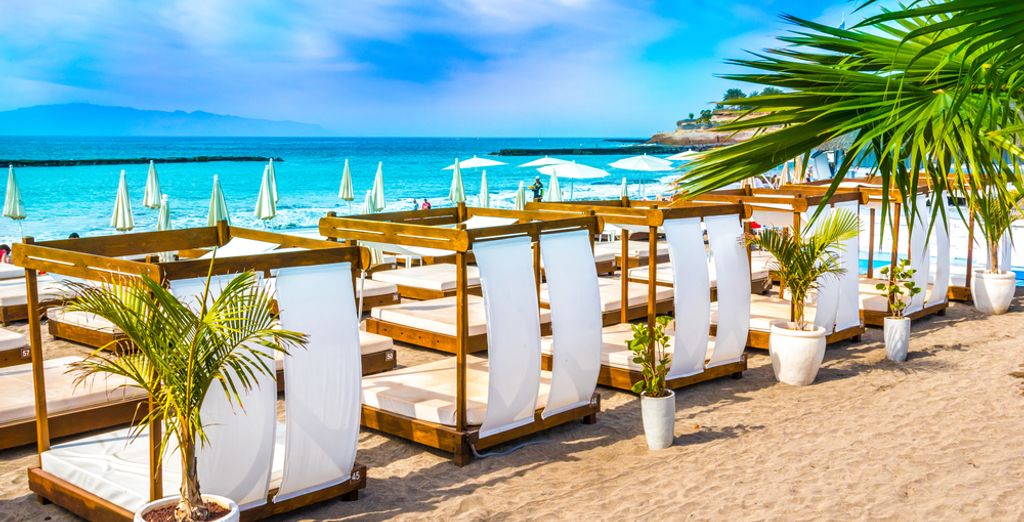 This luxury resort is situated right on the coast within lovely grounds surrounded by lush greenery. The hotel's multi-coloured aesthetic is the perfect place for your next big family break. The hotel's decor is calming and soothing, with traditional pastel furnishings and exciting dining options.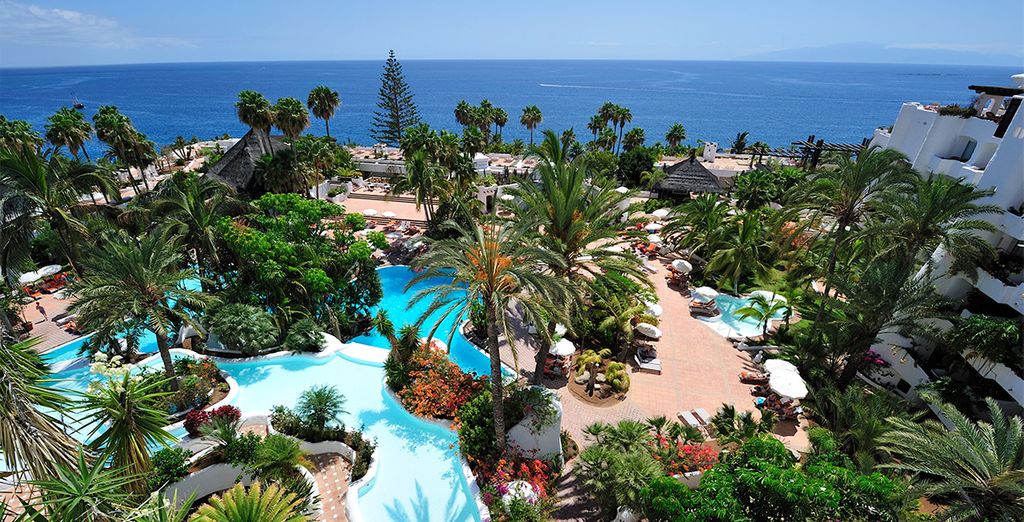 This thrilling tropical-themed resort is renowned for its exotic palm tree-laden terraces and garden surroundings. The funky tropical aesthetic continues through the hotel's interiors, with delicate splashes of cool blue and carved wooden features. Look out for the modern tiki bars and stunning pool complex.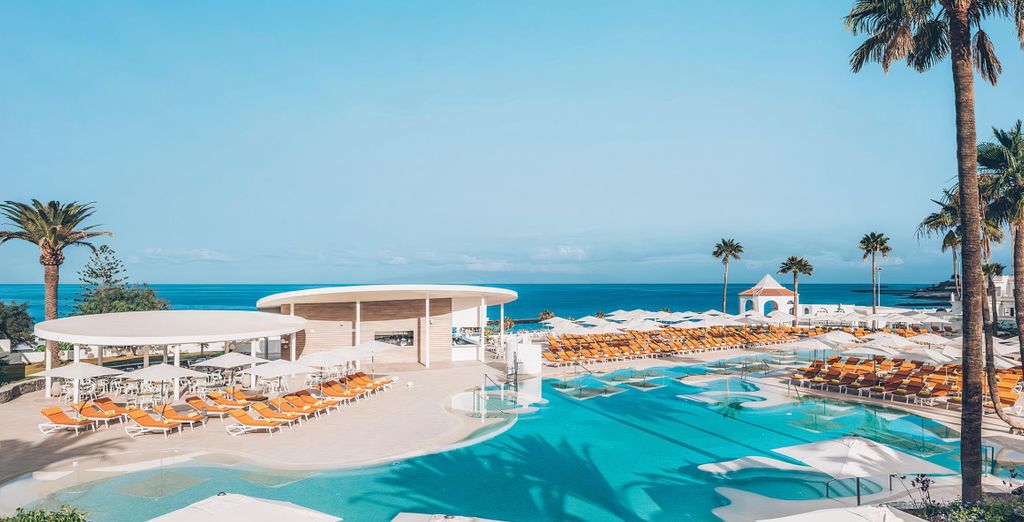 Widely regarded as one of Tenerife's best resorts, Iberostar Selection Sábila is geared toward wellness and relaxation. Enjoy direct beach access or take a dip in one of several world-class pools. Each bedroom is decorated with alluring floral patterns and features balconies overlooking the sparkling seafront.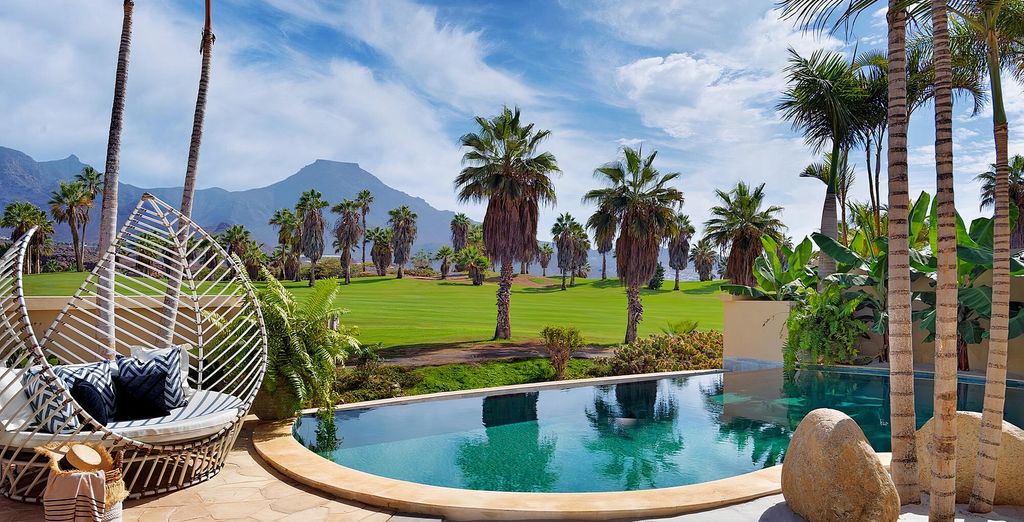 This elegant hotel offers a unique blend of high-end features and eco-conscious design. From Greco-Roman-themed spas to tranquil poolside villas, it's all about luxury and comfort. Guests can choose from several fine restaurants and bars serving up delicious local tapas.
When is the best time to go on holiday in Costa Adeje?
Costa Adeje is blessed by year-round sunshine, making it the perfect destination whatever the month. It makes a fine escape in winter when the rest of Europe cools down. The December to February season generally sees daily highs of 18°C and thriving attractions. For hiking, the spring season from March through April is the time to view wildflowers and hit the island's peaks. Summer sees the highest temperatures with daily highs of 30°C. After summer, autumn brings pleasant weather with fewer tourists and greater discounts.
Going on holiday in Costa Adeje
The nearest airport to Costa Adeje is Tenerife South Airport, the island's main airport. It's a short 20 km journey from the airport to Costa Adeje. Buses are the only means of public transport, with rental cars and taxis often preferred. Once you've arrived in Costa Adeje, a rental car is recommended to explore the surrounding region. Otherwise, you can navigate the beachfront and local spots by foot or bicycle. You can also purchase a Ten Travel Card to use the public bus system across Tenerife.
Enjoy your holiday in Costa Adeje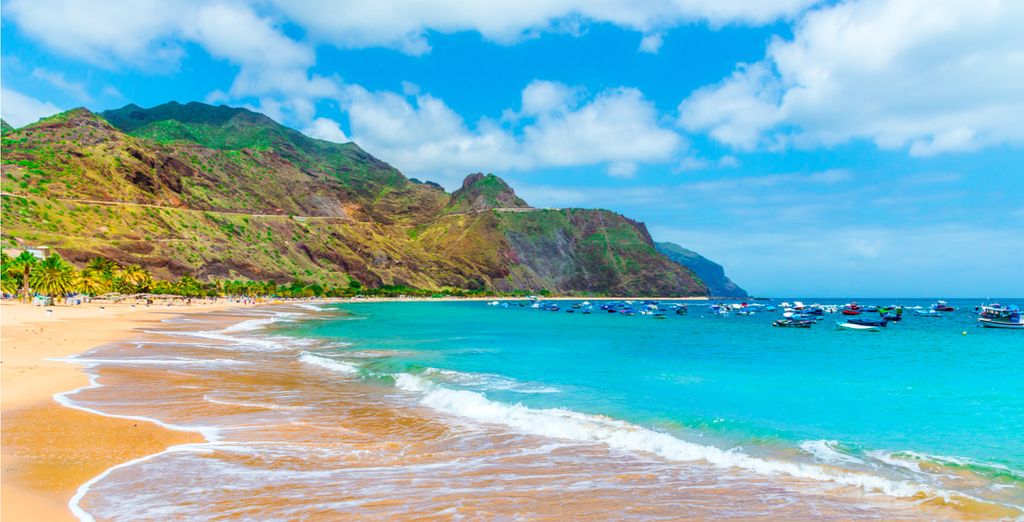 Costa Adeje is a stunning island resort that's perfect for beach-oriented holidays. It's not all listless waterfront energy, however, as you can indulge in thrilling water sports or hiking trips. As such, it's very well suited to groups of friends looking for fun surrounded by spectacular scenery. Bars, nightclubs and seaside eateries all provide the perfect balance of entertainment and relaxation. Families will find much to discover, too. Visit thrilling water parks or head to family-friendly beaches with shallow shores for little ones. Simply put, Costa Adeje suits all travel ages, activity levels and interests - as long as those interests include the beach!
The Voyage Privé travel expert's opinion on Costa Adeje
A major hotspot on Tenerife's captivating coast, Costa Adeje has been attracting chic holidaymakers for years. You can take a dip with frolicking turtles in the waters off Playa del Puertito or simply relax on the glittering beaches. While Costa Adeje is a dreamland for sunbathers and paddlers, it's also home to a refreshing dining scene. Indulge in Tenerife's latest and greatest restaurants serving up locally-caught seafood and the island's spectacular Listán wines.