Complete Guide to travel in Spain
Presentation of Spain
España, the home of fiestas and flamenco, sunshine and sangria. Spain is a destination that offers something for absolutely everyone of all age groups and personalities. Whether you want to dance the night away in the buzzing capital, Madrid, or enjoy sangria by the sea at the countless coastal destinations on offer, there is something for you in beautiful Spain.
Spain is a destination that's perfect all year round. Even in the winter, parts of the country experience warm temperatures for those who seek winter sun. For those who want to experience fiestas and embrace the real culture of Spain, then you'll be thrilled with the wonderful array of events that take place throughout the year.
Whether it's a romantic getaway for two, a family holiday, a friends getaway or a solo adventure, Spain is your go-to destination. This travel guide will tell you all you need to know about a fantastic holiday to Spain.
The 10 top things to do in Spain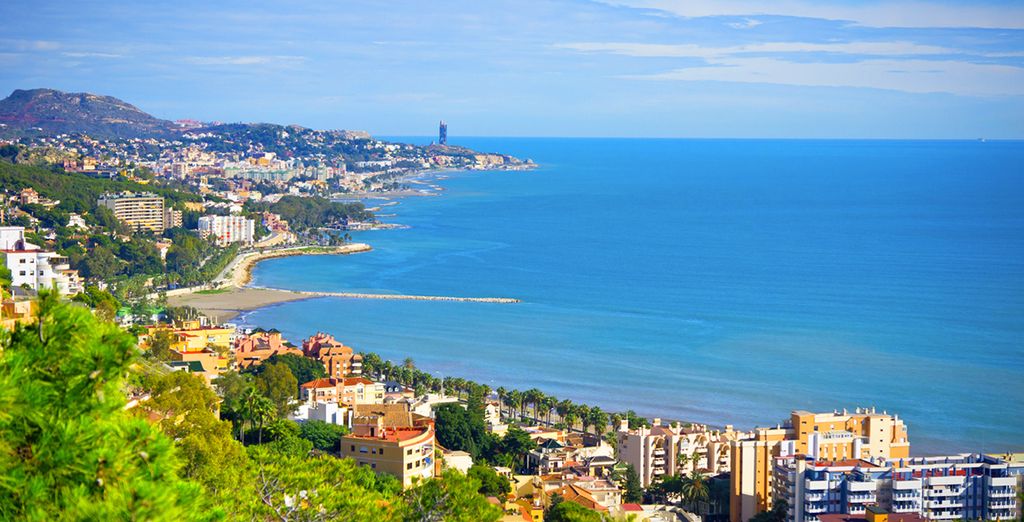 1. La Sagrada Família
One of the most iconic fixtures in Spain is located in beautiful Barcelona. La Sagrada Família brings awe by its sheer verticality. It's a picture-perfect place and a must-see in Barcelona. Construction began in 1882 and still continues today! After you've got your pictures, you can enjoy the rest of Barcelona with its atmospheric street performers, caricatures and tapas and drinks.
2. Conquer the Caminito Del Rey Hike
Looking for a unique experience in Spain? Then it's time to take on the Caminito Del Rey hike. The hike is also known as the 'King's little pathway' and it's a walkway which straddles the side of the El Chorro gorge near Ardales in Malaga. It's certainly not an experience for the faint-hearted, but adrenaline junkies will love the thrill of traversing the 3-kilometer walk along a 1-meter wide path, raised 100 meters above the gorge floor below.
3. Eat countless tapas
You can't visit Spain without having your fill of tapas. Tapas in Spain is authentic and very different from the pale imitations we often find at home. You can enjoy samples of numerous delicious little dishes, perhaps alongside a glass or three of traditional sangria. Almost every restaurant and bar throughout all of Spain will serve tapas. Whether it be classic patatas bravas, calamari, or indulgent churros, order lots and enjoy the experience of sharing food the Spanish way.
4. Hike the Picos De Europa
Hikers rejoice! This beautiful hike will satisfy your adventure cravings. If you want a break from sightseeing and relaxing at the beach then this mountain range is the perfect option. It lies around 20 km from Spain's northern coast and highlights include the mountains and some of the deepest caves in Europe, including Torca del Cerro which descends to a depth of 1589 meters.
5. Visit Rhonda
Located in the heart of Andalusia, Ronda is known as one of the most picturesque towns in all of Spain. It's a popular destination with its authentic Spanish atmosphere. The town sits dramatically overlooking a deep gorge which separates the old and new town. Three bridges join the historic centre with the town containing many points of interest for visitors.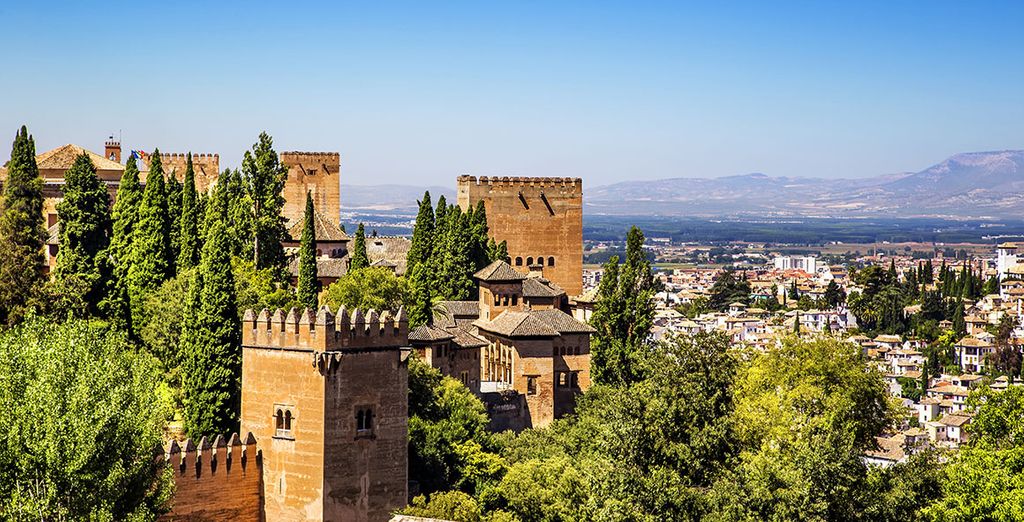 6. Watch a Flamenco show... or take a lesson
The Spanish love a party, and dancing is an integral part of many traditional celebrations. The national dance of Spain is the Flamenco, which is an icon of Spanish life. You'll find regular flamenco dancing laid on in restaurants and bars across Spain. If you fancy giving it a go for real, then many will be happy to let you try. Or, you can opt for professional lessons, then head to a flamenco show and showcase your new skills.
7. Soak up the sun
When it comes to sun-kissed destinations in Spain, you are spoilt for choice. The Costas provide you with more sunshine and stunning beaches than you'll ever need. Popular amongst visitors include Costa Dorada, Costa Del Sol, Costa Brava, and Costa Blanca. These areas offer white and golden sand beaches, hidden coves, and plenty of opportunities for water sports, sunbathing and swimming.
8. Soak up the culture in Madrid
The capital of Spain, Madrid is an area oozing atmosphere. It's a cultural delight and there is something to suit everyone. Amongst many highlights is the 'golden triangle' of art museums which consists of the Museo Nacional Centro de Arte Reina Sofia, Museo del Prado, and the Museo Thyssen-Bornemisza. These museums house an astonishing collection of European and Spanish art, making them an art lover's paradise. The historic centre is full of charm and charisma and you'll soon find you've fallen in love with Madrid.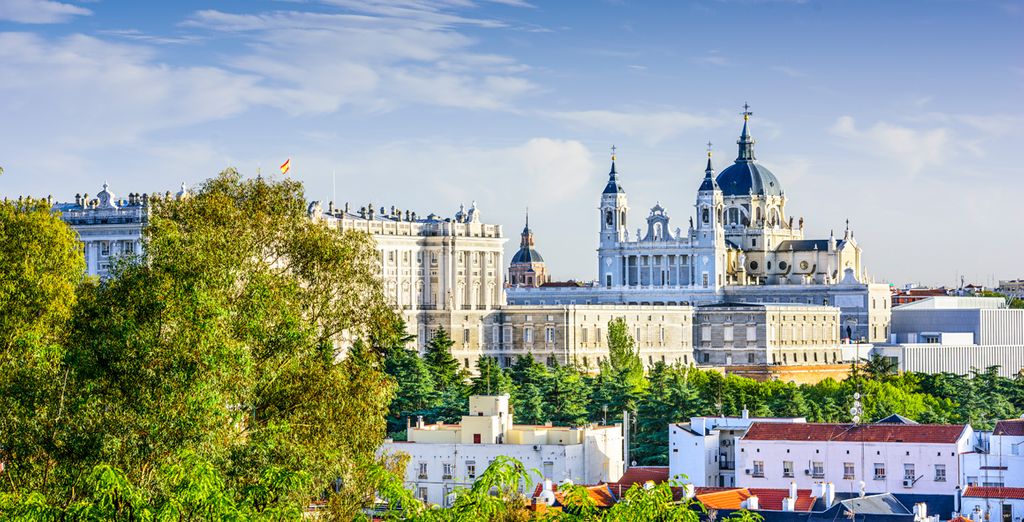 9. Ski in Spain
We did mention that Spain is the perfect year-round destination, and that's not just for the sun... You can ski in Spain! Take your winter break on the Spanish side of the Pyrenees and you will be greeted with great snow conditions throughout the season, as well as much quieter slopes than the equivalent in the Alps.
10. Explore the Spanish islands
There is even more to see when you head off mainland Spain to the stunning Spanish islands. They are as diverse as the mainland. From the relaxed La Gomera in the Canary Islands to the party capital Ibiza, Spain is home to some of the most beautiful islands in Europe. Each island has its own unique flavour and whether you're looking for a party or a quiet family holiday, you'll find an island to suit you.
When to visit Spain
The best time to visit Spain is typically in the springtime (March to May) or during the autumn period (September to November). At these times, you'll find cheaper accommodations, fewer crowds, and the best weather. However, if you want soaring hot temperatures then summer will be peak time, and head there in the winter months if you want to take advantage of the slopes.
How to get to Spain
Spain is easily accessible via plane and many UK airports offer regular flights to all airports in Spain. Typically, a flight can average at around 3 hours (depending on destination). You can also get to Spain via car. You'll need to get the ferry to Calais then drive to Spain which can take up to 20 hours depending on the area you are visiting. It's also possible to get to Spain via train ride. With all the options, you'll need your passport. As a member of the European Union, you won't require a visa to enter Spain and there is no maximum stay.
Which hotel to choose in Spain?
Voyage Prive offers a range of fabulous accommodation options throughout Spain. Below we highlight some of our favourites.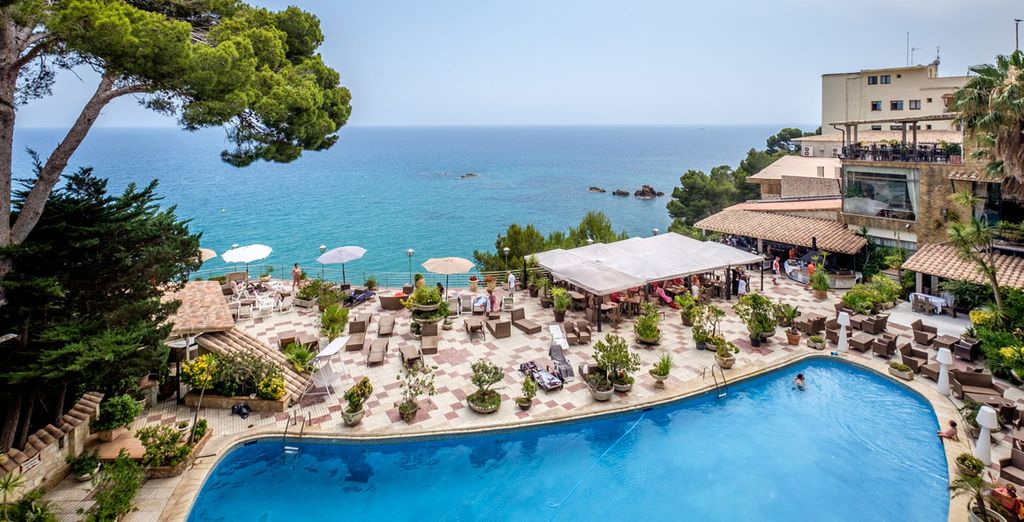 Costa del Sol: Senator Banus Spa Hotel 5*
This fabulous hotel in the beautiful Costa Del Sol will serve you well on your Spanish escape. This five-star adults-only hotel offers sophisticated facilities combined with striking modern architecture, just 500 metres from the beach. Perfect for those looking for that sun-kissed holiday.
Barcelona: Europark Hotel 3*
For those wishing to spend time in Barcelona in style, this is the perfect choice for you. Located in the heart of the Eixample District of modernist Barcelona, this contemporary three-star Europark Hotel boasts an ideal location for exploring the city.
Canaries, Tenerife: Iberostar Grand Hotel Mencey 5*
If you're hoping to explore some of the islands of Spain, then this hotel on the island of Tenerife is a luxurious option. A prestigious and glamourous hotel that remains one of the most iconic landmarks on the island of Tenerife.
Cultural events in Spain
Spain is bursting with events throughout the year. Below are some key dates to keep in mind.
The Holy Week (Semana Santa) which takes place during Easter
Carnival in Tenerife (the entire month of February)
The Fallas of Valencia (the middle of March)
La Tomatina (last Wednesday of August)
Festival de los Patios in Cordoba (month of May)
The April Fair of Seville
The August Fair in Malaga
The Fiesta Mayor de Gracia in Barcelona (August)
Saint John's Eve (June 23rd)
The Spanish Map
Our practical advice for Spain
What to bring back from Spain
Spain is bursting with gifts to bring back for yourself or family and friends. Popular choices remain:
Flamenco dresses
Cheese
Wine
Coffee
Cava
Olive oil
Head to local markets to find great deals on gifts for family and friends back home.
What currency to use
The official currency used in Spain is the euro. You can change your money in the UK before you leave, or withdraw it from the bank in Spain. There are also many currency exchange shops which can exchange your money too.
What time difference is Spain?
Spain is one hour ahead of the UK.
What language is spoken in Spain
The official language of Spain is Spanish and 99% of the population speaks it. In tourist destinations, you will find most people speak English. However, it's always good to use the local language for basic phrases. Hello is Spanish in "Hola" and thank you is "Gracias".
What to pack for your holiday to Spain
Spain is generally a warm country, so pack light clothing with jackets for the evening when it can get chilly. Don't forget to bring suncream to protect your skin from the extreme temperatures. If travelling in the ski season, you will need warmer clothes, but suncream will still be necessary!
How long to stay in Spain
This will depend on the area you are visiting. If you are opting for a city break to Madrid or Barcelona then 3-5 days is the perfect amount to sightsee. However, if you are heading on a beach or adventure holiday, then a minimum of a week is needed. Two weeks tends to be the optimal time for relaxation.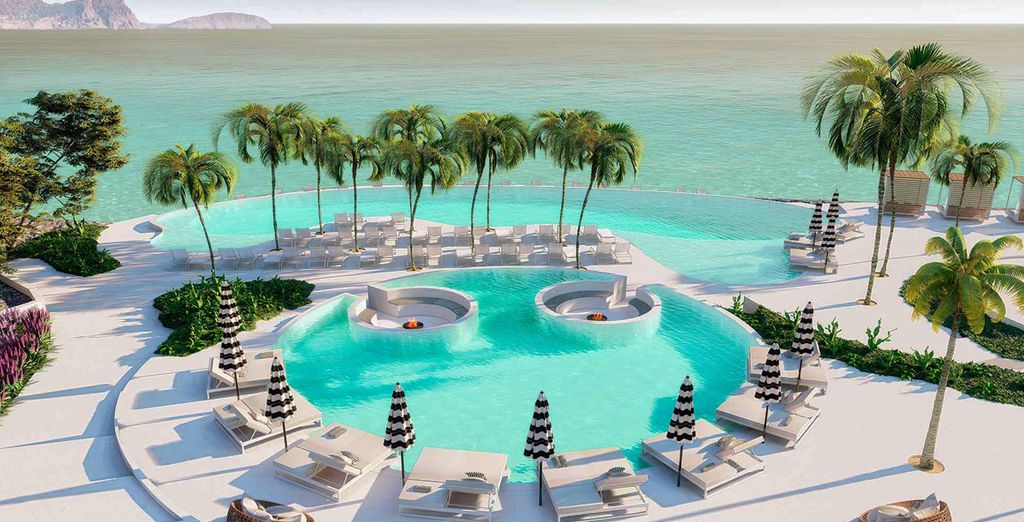 Restaurants in Spain
Spanish cuisine is some of the best in the world. You will be treated to a feast of paella, jamón, gazpacho, empanada, churros, delicious seafood, countless tapas options and much more. If Spanish food isn't your style, then there will also be an array of other food options including Chinese, Italian, and Greek. There are food options for all in Spain, and it's a country that caters well for vegetarians.
What budget to plan for Spain
Spain is the type of destination that can suit all budgets. Whether you're looking for a great value getaway, or want to splash the cash on a luxury escape, there will be something for you. As a minimum, you should expect to have a daily budget of £50 a day. However, if you want to dine out often, enjoy sparkling cava, or enjoy Flamenco shows, you should expect your budget to begin at £100 per day.
A few more tips...
Remember that in Spain you will need EU adapters for plug sockets. It's also customary to tip around 10% for meals out. Also, if you are planning on using public transport, remember that most drivers don't hand out change on buses, and if you are using a metro, you will need to validate your ticket after your purchase (there are machines around stations that will validate your ticket).