Last Minute Deals to Belfast



Table of contents
Belfast is the buzzing capital of the Northern Ireland. It's a place packed with culture, Irish charm, a unique history, fantastic food and lots of Guinness. Whether you seek vibrant nightlife and fantastic sights, or natural beauty and peaceful surroundings, Belfast has something to offer you. It's a perfect last minute getaway for couples, families, friends and solo adventurers.
The Voyage Prive travel expert's opinion on lat minute travel to Belfast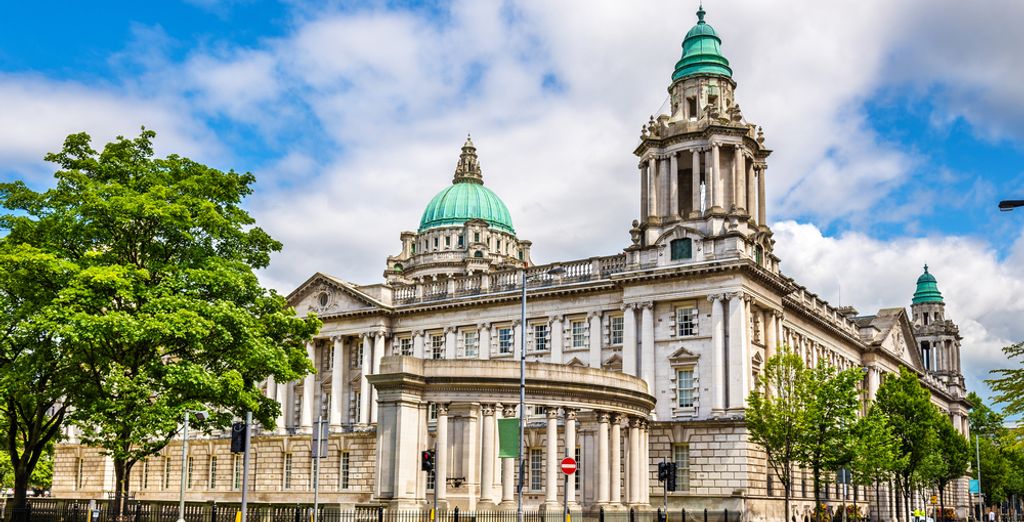 Belfast has a troubled past and with that brings a fascinating history that's waiting to be explored. Experience the divided past as you wander through the city, or immerse yourself in all things Titanic at the heart of where the famous ship was built. Sample the local food at an authentic Irish bar, or take a day trip to the stunning coast where the famous Giant's Causeway is located. The city is also a perfect base to explore Game Of Thrones' locations.
Top 5 things to do in Belfast
There are many great things to see on a Belfast last minute holiday, but to make sure you don't miss out, we've listed the top five things to do!
1. Visit the birthplace of Titanic
Titanic lovers rejoice! You can experience everything Titanic at the Titanic Quarter in Belfast. It's where the famous ship was built and you can learn all about the process and story of the Titanic in the fantastic museum. There is even a recreation of the classic staircase where you can create a "Jack & Rose" moment (Titanic movie fans will recognise this). There is also the opportunity to enjoy an afternoon tea on a Sunday in this very area. However, it books up quickly, so if you're interested, you'll need to book in advance (or hope for a cancellation).
2. Take a Game of Thrones tour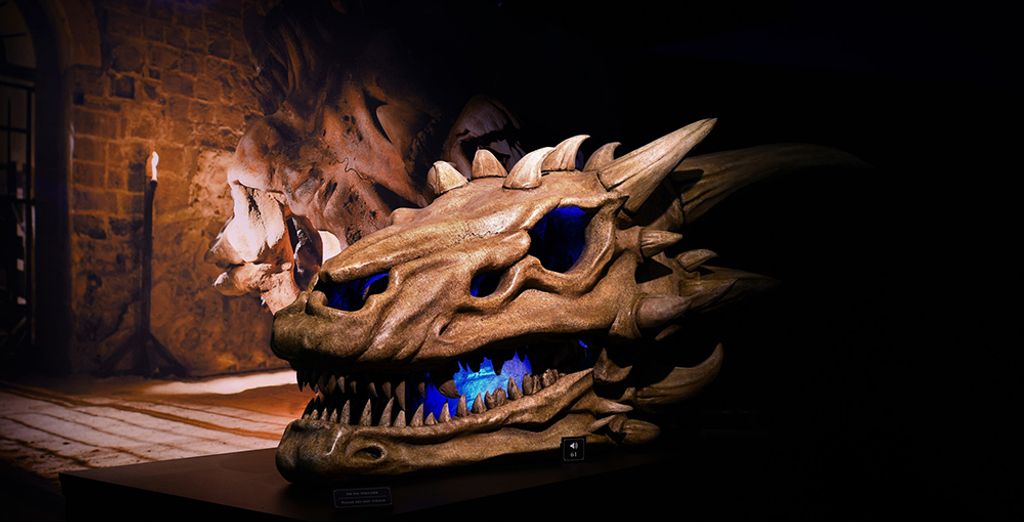 The world famous hit TV series Game of Thrones has a variety of locations close to Belfast city. There are many Game of Thrones tours leaving from the city that will take you to iconic destinations such as Winterfell Castle, the Dark Hedges (the road to King's Landing), and many more. You can even try your hand at archery and dress up in Game of Thrones costumes - a must-do for fans of the show.
3. Take a mural tour of Belfast
Belfast is filled with murals that reflect the history of Ireland. This is a riveting and unique way to discover the recent conflict in Irish history as told by locals who have actually experienced the troubles themselves. You'll get to witness amazing paintings and you'll have the chance to visit the peace wall which once divided Belfast.
4. Visit the beautiful Belfast Castle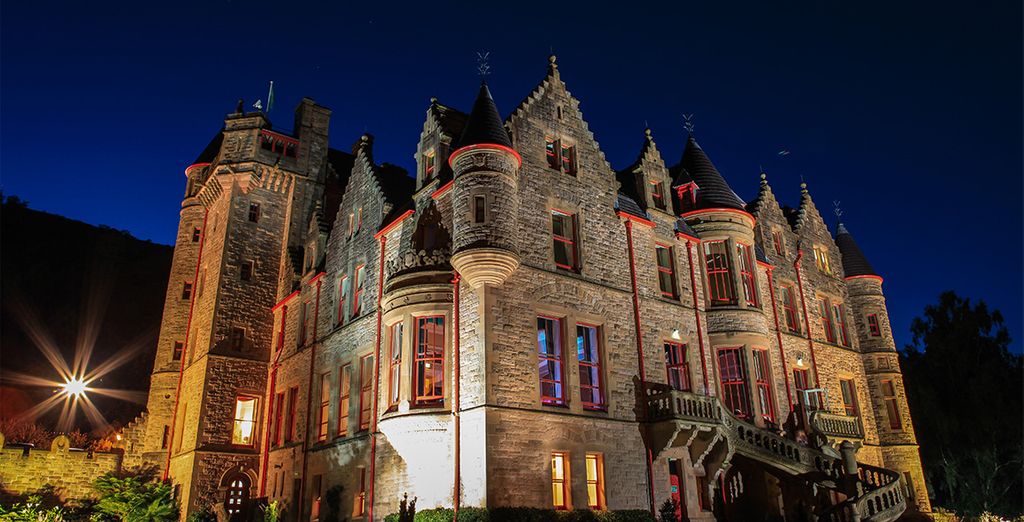 Located on the slopes of Cavehill Country Park, this beautiful castle offers not only a beautiful building but stunning views over the city too. It's a popular wedding site and you'll see why if you visit. Enjoy a bite to eat and an Irish pint after you've explored the surroundings.
5. Explore the history at Crumlin Road Gaol
Crumlin Road Gaol was founded in 1845 and closed its doors as a working prison in 1996. During those 150 years, the gaol housed murderers, republican and loyalist prisoners, and witnessed births, deaths, and marriages. It has also been the centre of executions, escapes, hunger strikes, and riots. It's truly a place bursting with intrigue and history, and it's a key part of the history of the troubles in Northern Ireland.
Which hotel to choose in Belfast at last minute
At Voyage Prive, we have a range of fantastic hotels in Belfast that are perfect for any last minute trip. Some of our current offers include:
This 4-star hotel has everything you need for a great last minute getaway in Belfast. Located in the Linen Quarter, it's a perfect base to explore Titanic, Victoria Square, and many other sites. It boasts beautiful rooms, an on-site spa, and an on-site restaurant.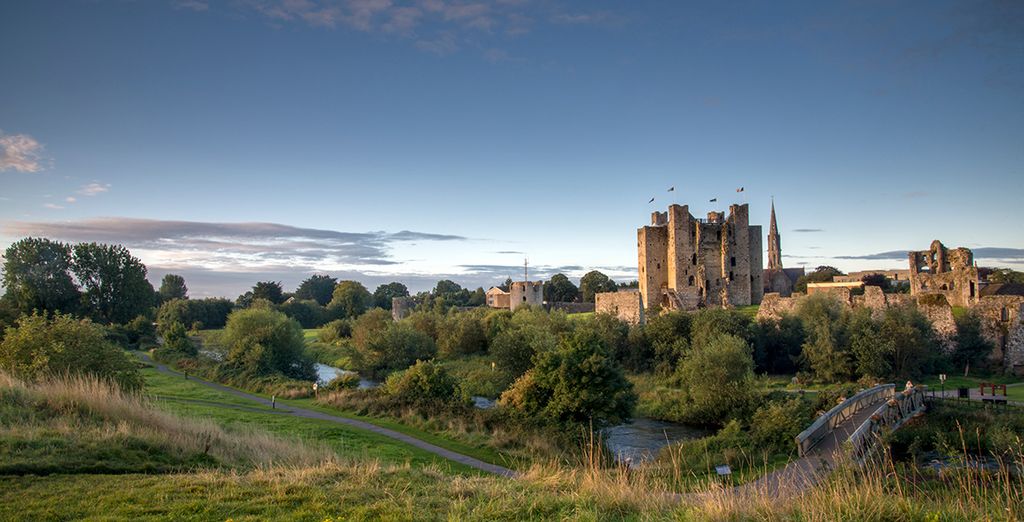 For dedicated Game of Thrones fans, you can take a seven-day tour of Ireland to see all the amazing spots across the country that feature in Game of Thrones. You'll come across some iconic sights on this self-drive tour, including the UNESCO Giant's Causeway, Winterfell Castle, and the brilliant Carrick-A-Rede rope bridge. You'll stay in the best hotels along the way too.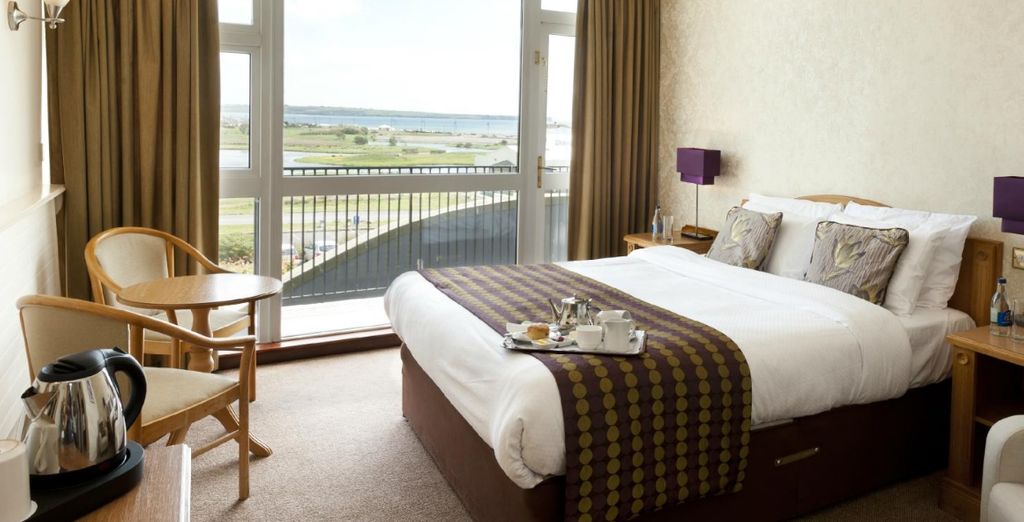 Immerse yourself in Ireland's most vibrant cities (including brilliant Belfast) and stunning countryside on this ring road tour of Ireland. From visiting the Ring of Kerry, kissing the famous Blarney Stone, discovering Waterford Crystal and so much more, you'll have an amazing experience. You'll be staying in unique B&Bs along the way, each offering something unique and beautiful with extra Irish charm.
Practical information about Belfast
To help ensure your last minute trip to Belfast is perfect, we've gathered some useful practical information.
What is the weather in Belfast?

When we think of Ireland, we often think of rain. Whilst it's true that the country does witness high rainfall, this isn't all year around. Winter months can be rainy, snowy and cold, but they bring a wonderful atmosphere. Spring brings comfortable temperatures, and summer can bring highs of 25 degrees if you're lucky.
Regardless of when you decide to visit Belfast, you'll have a fantastic experience in the city.
What budget to plan?
Belfast is a destination that caters to all types of budgets. Whether you want to splash the cash or be mindful of your money, you can still get up to lots of activities in Belfast. We recommend a budget of £60-70 per day. This will allow you to enjoy the sights and dine in some of the great restaurants Belfast has on offer.
Don't forget that all our fantastic hotel deals to Belfast are exclusive to our members and they won't be around for long. To ensure you don't miss out, sign up today to gain instant access to our fantastic last minute hotels for Belfast.
For a last minute trip, you can also check our wekend breaks offers in Ireland or in the UK !