Belfast Holidays 2021 - Best Deals



Table of contents
Northern Ireland's capital is a hip and trend-setting coastal city. Offering buckets of history, culture and art, you could spend days exploring Belfast and still have much to see. In-between this rich heritage, you'll find a buzzing food scene that encapsulated everything from high-end restaurants to trendy street food. Take on tours of famed filming locations or explore the history of the Titanic with Belfast holidays.
The top 5 things to do in Belfast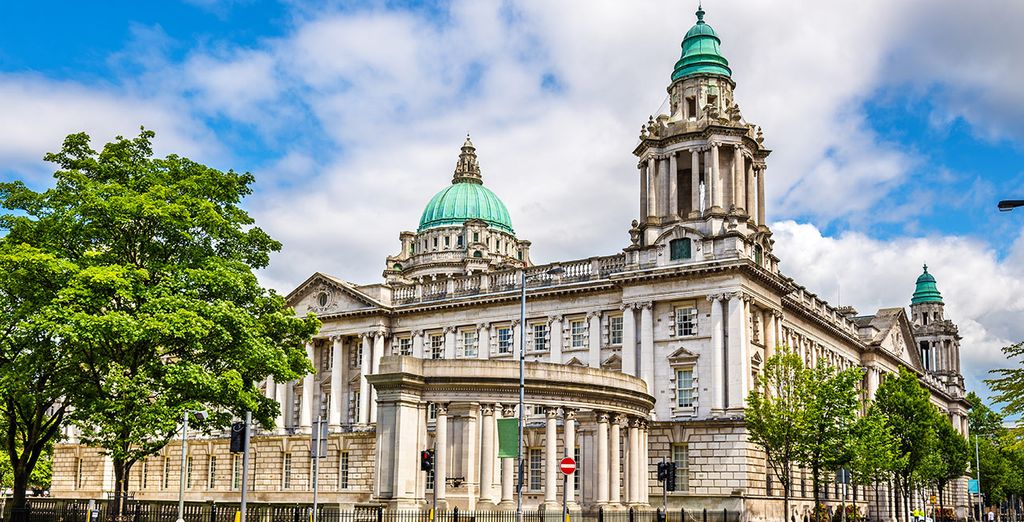 1. Titanic Belfast
This impressive and contemporary museum details the creation of the Titanic. More than just a Titanic museum, it also underscores Belfast's rich shipbuilding and seafaring history. Expect thoroughly entertaining interactive exhibits, including a stunning ride back in time to the city's shipyards.
2. Ulster Museum
Belfast's pre-eminent museum includes everything from artefacts on natural history to Irish heritage. It's an impressive institution that will engage adults and children alike. Some of its best artefacts include Neolithic stone axes (Malone Hoard) and ancient Celtic design (Bann Disc).
3. Cave Hill Country Park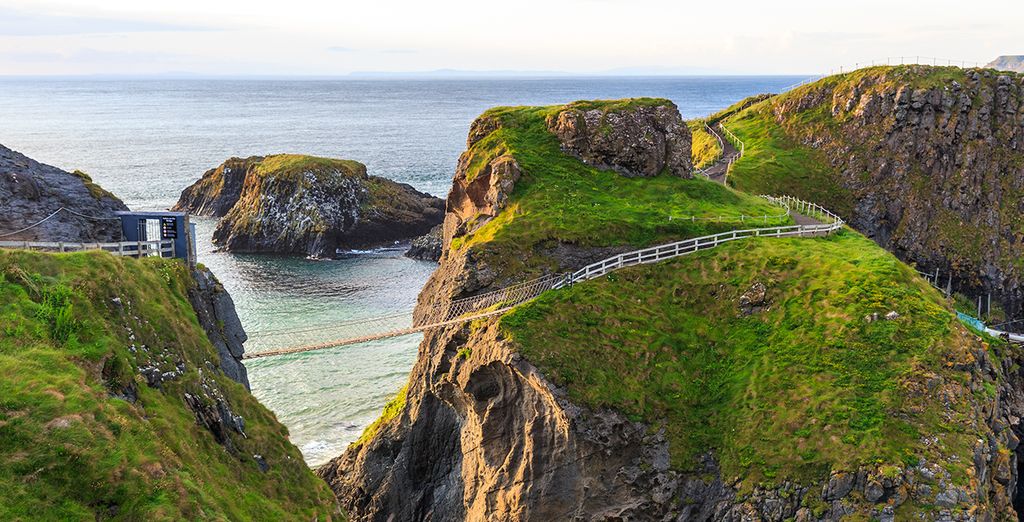 This sprawling park offers pretty vistas from the top of craggy Cave Hill. On a good day, you'll catch clear views of Scotland to the east along with the spectacular Belfast scenery. There are ample attractions within the park itself, including the charming 19th-century Belfast Castle.
4. City murals
Belfast's murals offer a glimpse into the city's complex and tortured recent history. Adorned with religious, political and commemorative messages, they're a reminder of the Troubles. There has been a movement to create less political and more artistic murals in recent decades. Take a black cab tour to catch these striking pieces of public art.
5. Game of Thrones tour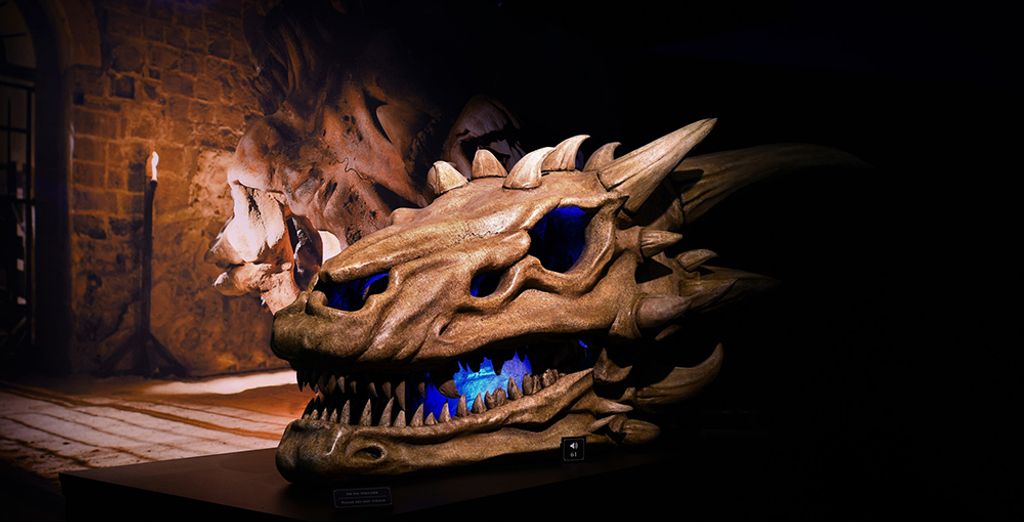 The hit TV series may be over, but you can still relive its best scenes. There are ample organised tours or self-guided itineraries to follow, taking in scenic areas outside Belfast. You'll discover the King's Road (Dark Hedges), Winterfell (Castle Ward) and Pyke (Ballintoy), among other charming sites. Even if you're not a fan of the show, the region is loaded with wild and rugged landscapes to explore.
Our best hotels in Belfast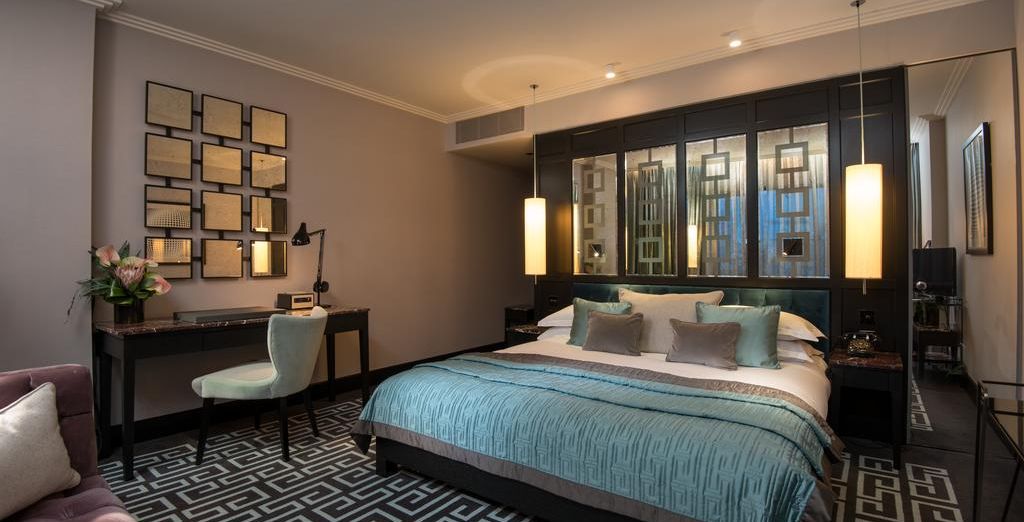 Experience Belfast in style with this exquisite, opulent stay. This hotel is located close to the Grand Opera House in an area renowned for its fine Georgian architecture. Take in a play or visit Belfast's rich cultural attractions before returning for an award-winning meal or drink.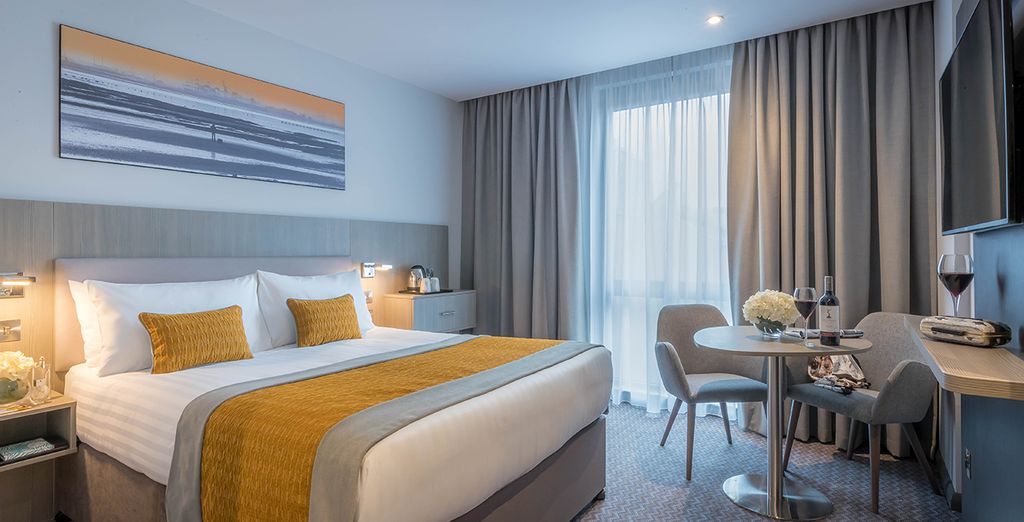 This bright and funky hotel is the perfect city getaway. Perfectly placed along Great Victoria Street, Belfast's highlights are just moments away. The hotel itself is tastefully furnished, offering luxurious amenities and facilities to help you feel at home.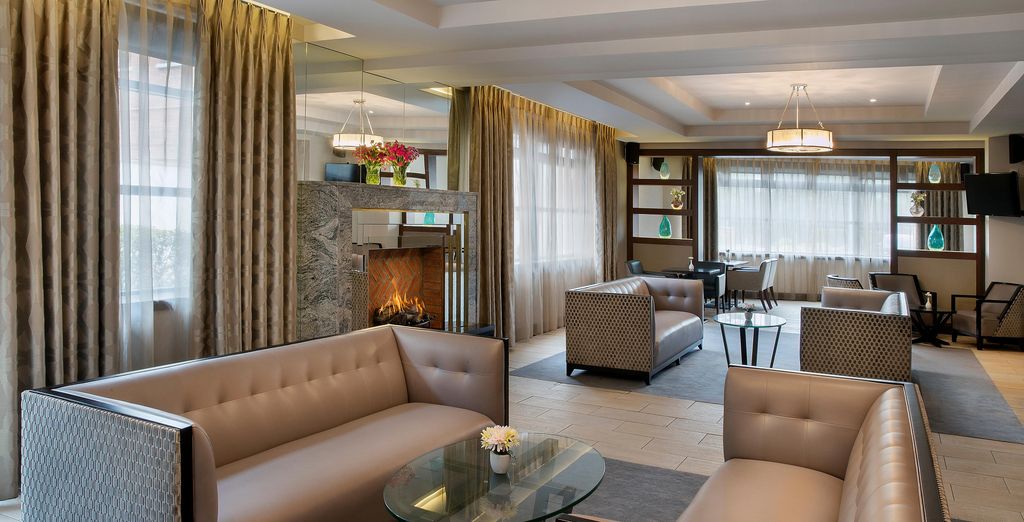 Get away from the hustle and bustle with this scenic country hotel. Located in the heart of the Lagan Valley Regional Park, it's just a short drive to Belfast's centre. Guests are pampered with luxury amenities, including a prized pool, gym and lounge.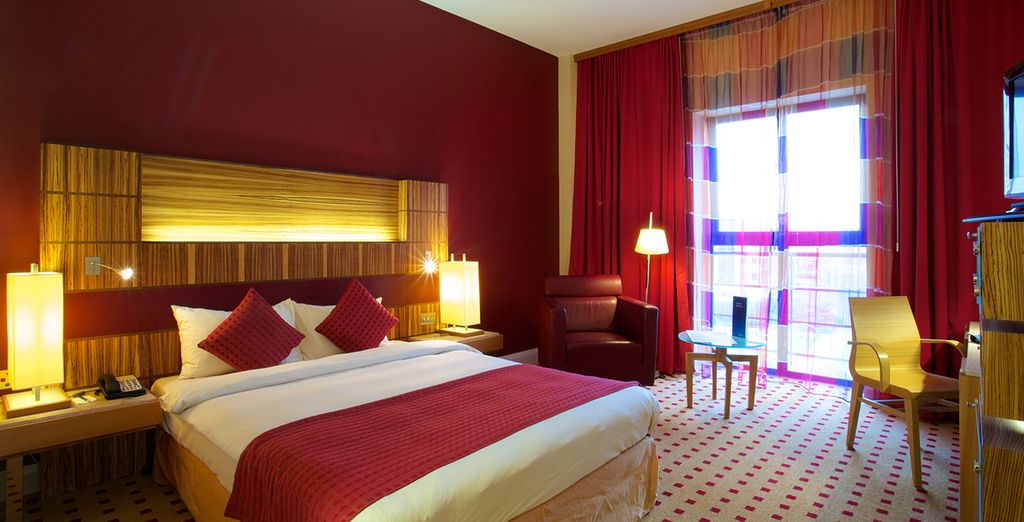 This chic stay is located in the heart of Belfast's downtown. If you're looking to explore the city's best nightlife and cultural events, this is a top pick. Rooms are cosy and modern with stylish furnishings and bold colour patterns.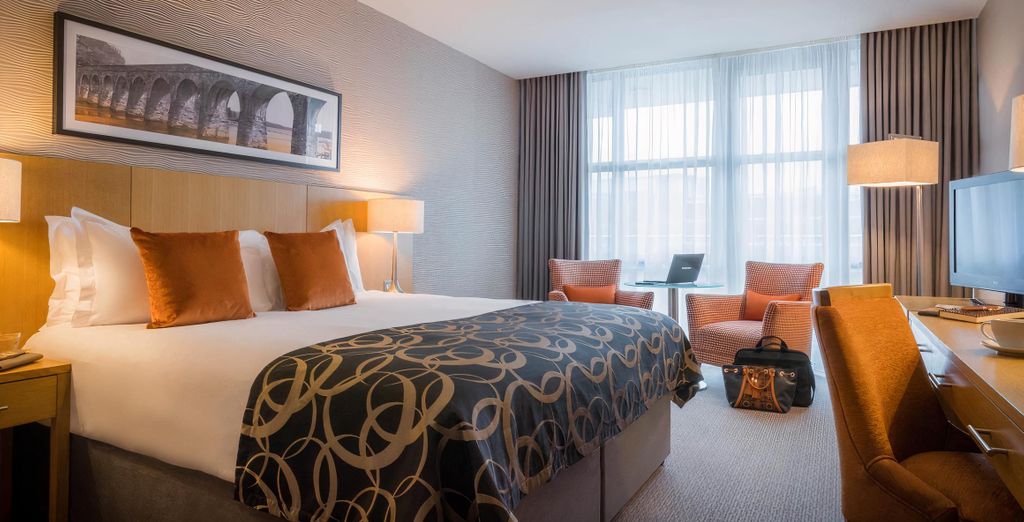 This perfectly placed hotel overlooks Bankmore Square in the Linen Quarter. Enjoy luxury rooms, a pampering spa and a much-loved restaurant all on-site. Perfect for sightseeing, you're just moments from big hitters like the Titanic Exhibition and Victoria Square.
When is the best time to go on holiday in Belfast
Belfast offers many alluring sights and sounds throughout the year. Summer is often the most bustling season to visit, with lively park performances and warming weather. However, April through May can also be delightful as the city's flowers come into bloom. You'll also be able to attend festivities like the Cathedral Quarter Arts Festival. Just be aware that sites and hotels can get busy during school and public holidays like Easter. Autumn can be equally alluring, with cool weather and events like the Belfast International Arts Festival. Winters are usually cold and wet, but a vibrant Christmas market and festive bar scene make up for the chill.
Going on holiday in Belfast
Belfast is well-placed for international and regional travel by air, rail, road and sea. Belfast International Airport is connected to the city via a regular Airport Express bus link. There's a closer city airport too, George Best Airport, with flights to London, Manchester, Glasgow and Amsterdam, among other destinations. You can also grab regular sea ferry links to Liverpool, Heysham, Douglas and Cairnryan. If you're looking to explore the country at your own pace, a car is recommended. Otherwise, you'll find good public transport links to noted attractions, like Giant's Causeway, with tighter schedules.
Enjoy your holiday in Belfast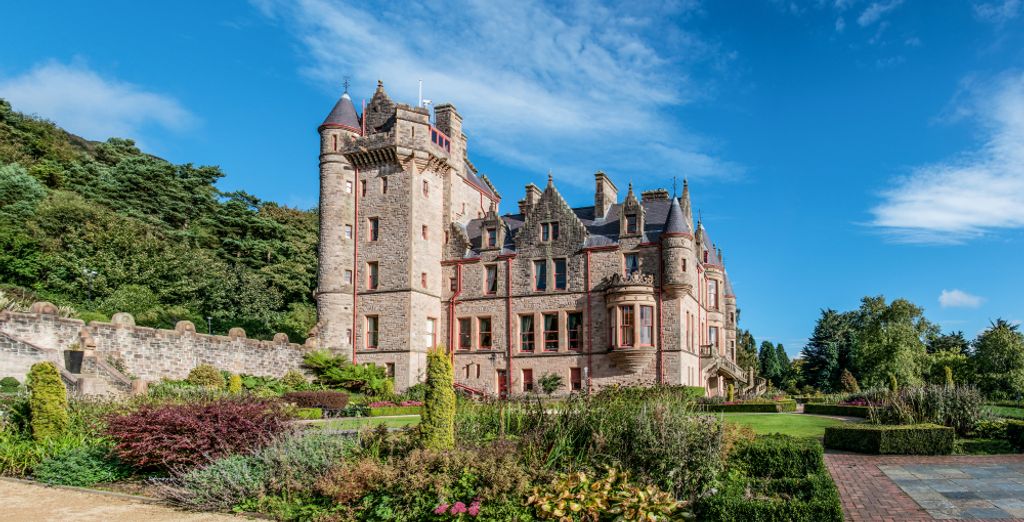 Belfast has long been a fine destination for families, friends and couples. The city is blessed by an incredible array of family-friendly activities, not least the engaging Titanic Belfast. Many museums offer hands-on displays for little ones, and there are plenty of day trips to craggy castles and coasts. As for couples, Belfast's dining scene is impressive. The city has experienced a revolution in dining that's equalled by a flourishing gin and craft beer industry. You'll find countless candle-lit restaurants and rooftop terraces to dine at. When it comes to partying, Belfast goes big. It's not all raucous bars, though. You'll find plentiful performances, from folk through jazz, in the city. Most travellers converge in and around the Cathedral Quarter, Belfast's major drinking area. All of this ensures that all travellers are in for a memorable stay.
The Voyage Privé travel expert's opinion on Belfast
Belfast has a rich cultural and artistic heritage that's the envy of the world. Visit its theatres and museums for world-class performances and art installations. Even if you're short on time, a stroll through the Cathedral Quarter will brighten your trip with buskers and street artists. At its core, however, is the Titanic. This ill-fated ship is so intrinsic to the city that it's impossible to leave without learning something new about it. This is what makes Belfast holidays so charming; you leave feeling enlivened and enriched about Irish culture and tradition.