Booking Dublin



Table of contents
Immortalised, in a way, by James Joyce's almost impenetrable novel, Ulysses, in which Joyce aimed to describe the streets and by-ways of Dublin with such accurate detail that a stranger, reading the book, would be able to navigate from point to point without using a map or satnav, Dublin has long been a city that captures the imagination, even without the dense and difficult prose of the city's favourite son. Rich in history and passion, with turbulent and dark stories taking their place alongside tales of courage, love and heroism, Dublin is well worth visiting just to soak in the unique atmosphere of the almost 1,000-year-old city.
Discover Our Five Best Hotels when Booking Dublin Holidays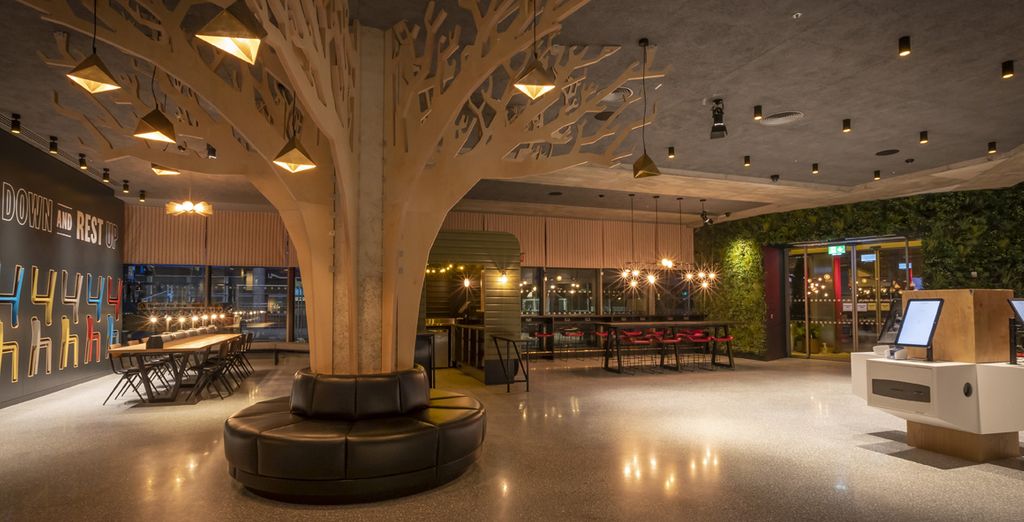 Chic comfortable rooms offering the best of modern convenience and old-fashioned Irish charm and welcome mark this hotel as one of the best places to stay while you explore Dublin. Beautifully decorated rooms cocoon you in solace and even silence, with blackout blinds that keep the hustle and bustle of the city from disturbing your sleep. From a delicious breakfast buffet to a choice of cocktails, fine wines and superb whiskies, the hotel aims to cater to your every need.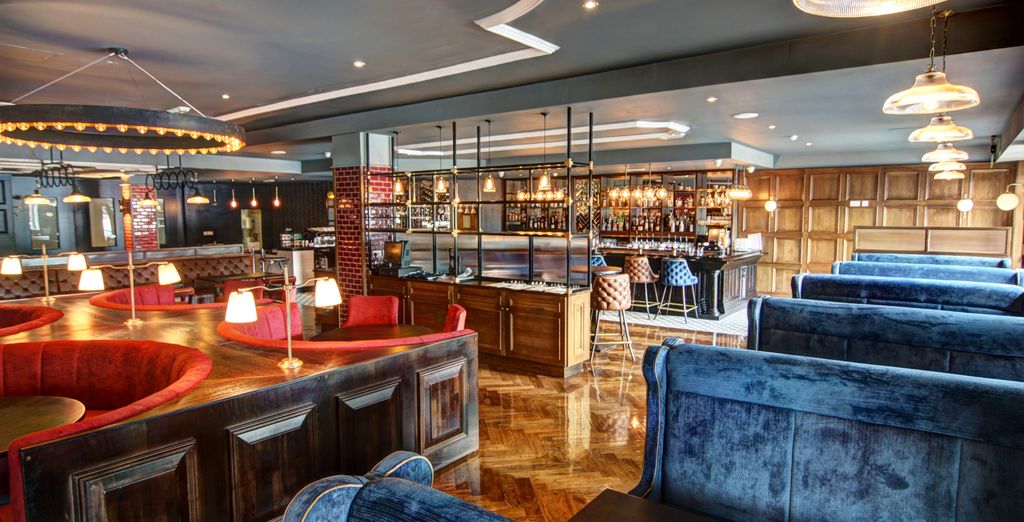 Velvet armchairs and thick cushions to shut out any poor weather, comfortable and welcoming rooms, and customer service from friendly and professional staff members will ensure that you settle into this hotel quickly and effortlessly. Your only problem will be making yourself leave at the end of your holiday! Just ten minutes from the heart of Dublin, this is a great place to base yourself while you explore everything that Dublin has to offer.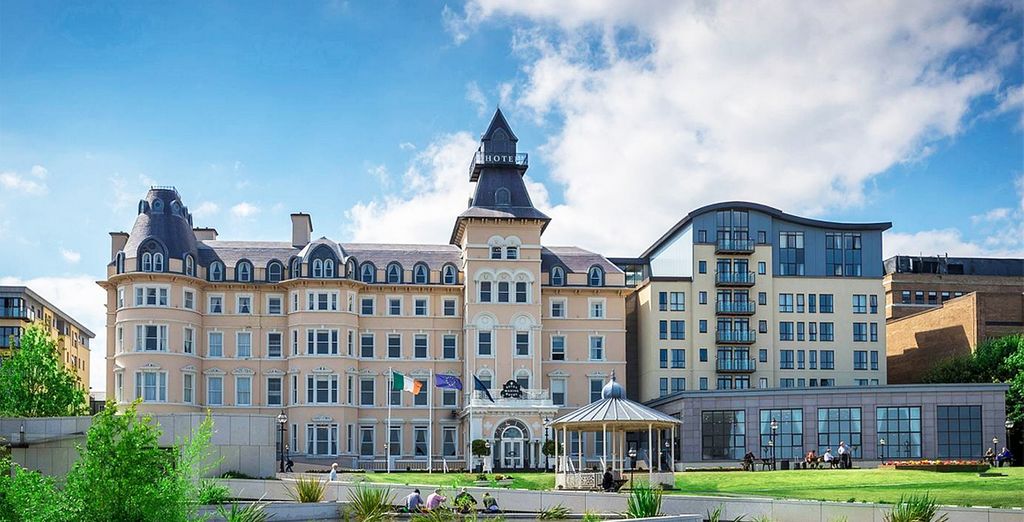 Two hundred and twenty-eight rooms await, all decked out in the finest traditional and contemporary décor and offering fabulous views across the bay. But looking out of the window will be your least concern as you choose which of the nine treatments rooms to try out first, before you enjoy a sumptuous meal before heading up to your beautifully inviting bedroom where you can enjoy a great night's sleep that will leave you refreshed and ready for whatever Dublin has in store for you.
Just a few miles from the heart of Dublin's city centre, this hotel is perfect for those who like to be close to the action and bustle of a city while remaining in touch with nature and enjoying country walks, wildlife sightings and greenery all about. With over 350 rooms, the hotel is equipped with everything you might need on your stay: including a fitness suite, restaurant and bar, as well as providing free Wi-Fi throughout. The rooms are cosy and charming, decorated in a warm and welcoming style that is very pleasant after a busy day sight-seeing.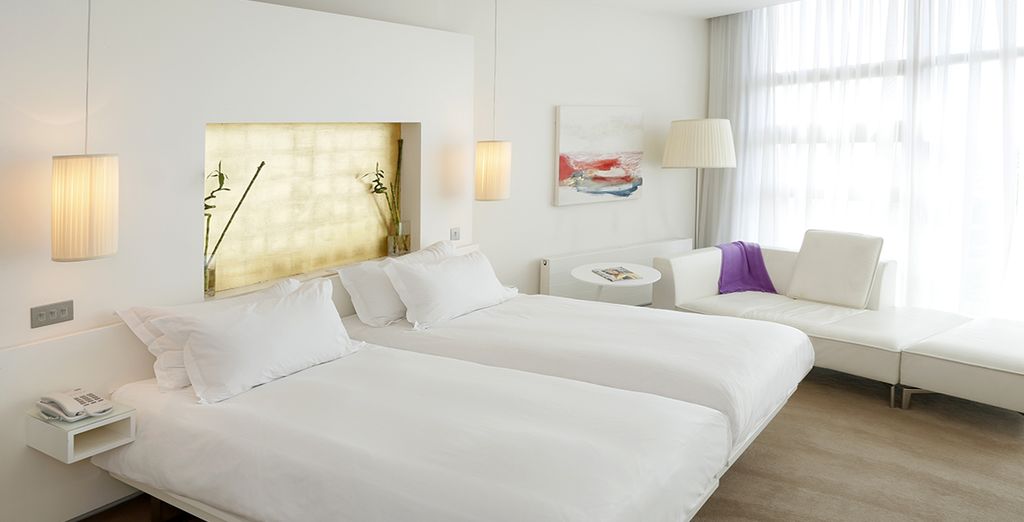 Light and airy rooms, crisp white bedlinens, floods of natural light ably aided by glass chandeliers, and eighty-eight cosy beds all wait to welcome you to Dublin. Traditional Irish food alongside Thai specialities and tasty cocktails will all ensure that your every taste is catered for. The hotel is tucked away in Sandyford, in a seemingly mundane block, but, like the Tardis, is bigger and more beautiful on the inside!
The Voyage Prive Travel Expert's Opinion on Hotels in Dublin: Why it's a great place to visit
Dublin sometimes gets bad press. With distant battles between English landlords and Irish tenants blurring into the past, The Troubles reared themselves within living memory, turning families on each other and tearing rifts between citizens. However, thanks to peace agreements and mutual eschewing of war, Dublin has reverted to the city that it has always been: peaceful, welcoming, happy and always willing to grab a pint and have a chat! The city makes a fair proportion of its income from tourism, and there is always something to do and see, no matter whether your tastes are serious and cerebral or light-hearted and frivolous. The city is full of green parks and trees, welcoming pubs can be found on every street, and the shopping opportunities are fabulous. Add to this a host of fascinating museums, galleries, theatres and more, and you will quickly understand why visiting Dublin should be high on your list.
How to Make My Booking to Dublin
If you want to save money on fabulous deals to Dublin hotels, there is a quick and simple way for you to start: simply sign up to become a Voyage Prive member. It is quick and easy to do. Navigate to the website, wait for the pop-up inviting you to sign up and follow the quick and easy steps. You will have to confirm your email address, so do be sure to spell it correctly – and this is especially important as all the alerts and information about your favourite places will flow into your inbox so you can grab a bargain as soon as it becomes available.
The benefits of being a Voyage Prive member are many and significant. You can enjoy discounts on accommodation of up to seventy percent, free room and meal upgrades, and you can even book your entire holiday, flights and all, in one simple process just by ticking or unticking a box on the screen.
All the prices are laid out for you, and you can tweak your holiday to best suit your budget, whether you are looking for romantic luxury and the best of everything, or cheap and cheerful family fun. Booking Dublin holidays cannot be easier!
And then there is the Permanent Collection: a range of high-end luxury hotels with whom we have unique long-term deals so you can keep coming back to your favourite places year after year, without being out of pocket.
The Best Districts to Find Hotels
1. Sandyford
A safe and unremarkable suburb in the heart of Dublin's business district, this might not strike you as an ideal hotel location, but it is actually ideal. There are few residences so it tends to be nicely quiet at night, allowing you to get a great night's sleep, and it is also very handy to the centre of the city, where all the action: pubs, clubs and bars, can be found. There are some local shops if you need toiletries or a snack, and there are even some nice restaurants if you fancy a change from the hotel.
2. Temple Bar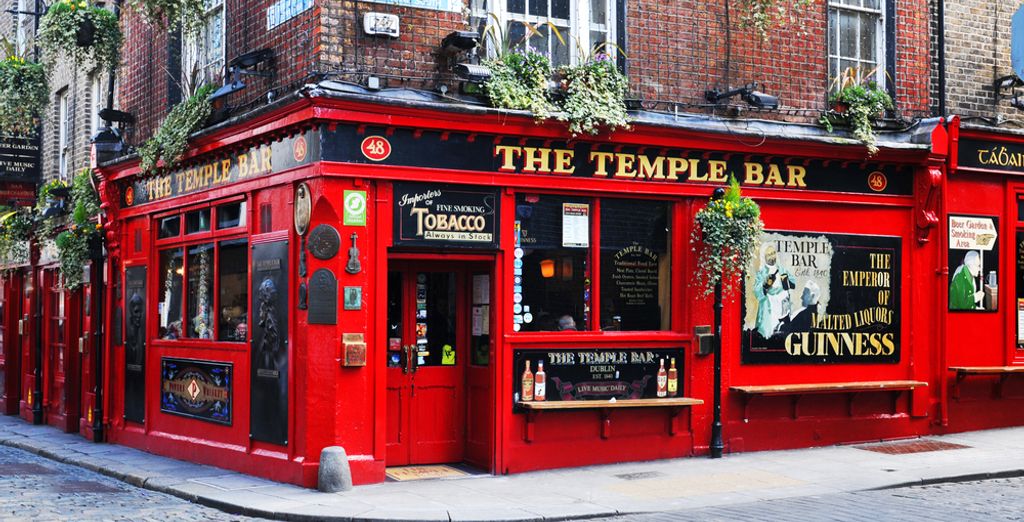 The Temple Bar area of Dublin is a thriving and lively community on the river side, bursting with eateries, bars and boutique shops. The area is named for the Temple family, although there are also theories that it is named 'Bar' from the famous London area of the same name. The area is the place to go for a great night out, but might not be a place where you want your hotel to be based, unless they have very good sound-proofing: some of the pub crawls and hen nights/ stag dos can go on all night and get rather rowdy in the small hours!
3. Portobello
Towards the south of Dublin and bounded by the canal, the name of this area means 'beautiful harbour', and perhaps it was back in its earliest days, when it was surrounded by countryside. In the 19th century the area become very built up with hundreds of tiny terraced houses for the many workers along the canal and the docks, and in the following century a wave of gentrification swept over the area. Today, sometimes called 'a city of villages' Portobello is a welcoming and thriving suburb: not as lively or noisy as Temple Bar, but with excellent facilities and shops, attractive gardens and parks, making it the ideal location to base yourself for a family holiday.
4. Trinity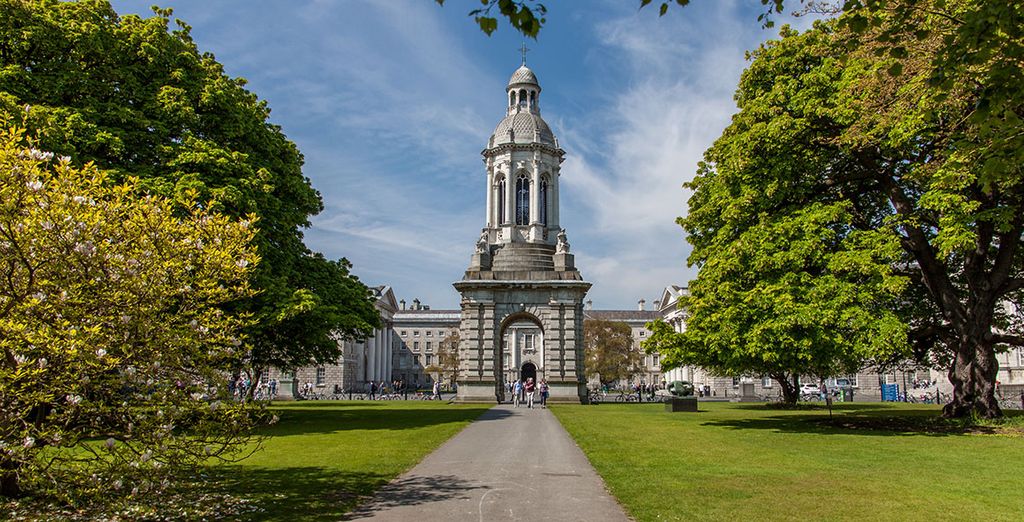 Dublin's answer to Oxford and Cambridge, Trinity College was established in 1592, and is easily one of the best universities in the world, especially for classics and literature. The area around the campus has adapted itself, over the years, to students who bring a youthful zest and earnest learnedness to the streets and cafés nearby, making it a perfect home away from home for those in search of an authentic James Joycean-type experience.
5. Phibsborough
Staid red-brick Victorian architecture is comfortable housing trendy eateries, coffee bars and boutique stores in this lovely and thriving hipster (ish) microcosm. Literature, theatre, cinema, music and comedy all have outlets here, and creative people live, work and thrive with all the proximity to like-minded souls. Not bad for a neighbourhood whose shopping centre was once branded Dublin's 'most ugly' building… This area is perfect for those who love spontaneous theatre visits and all things cultural.
Presenting… Dublin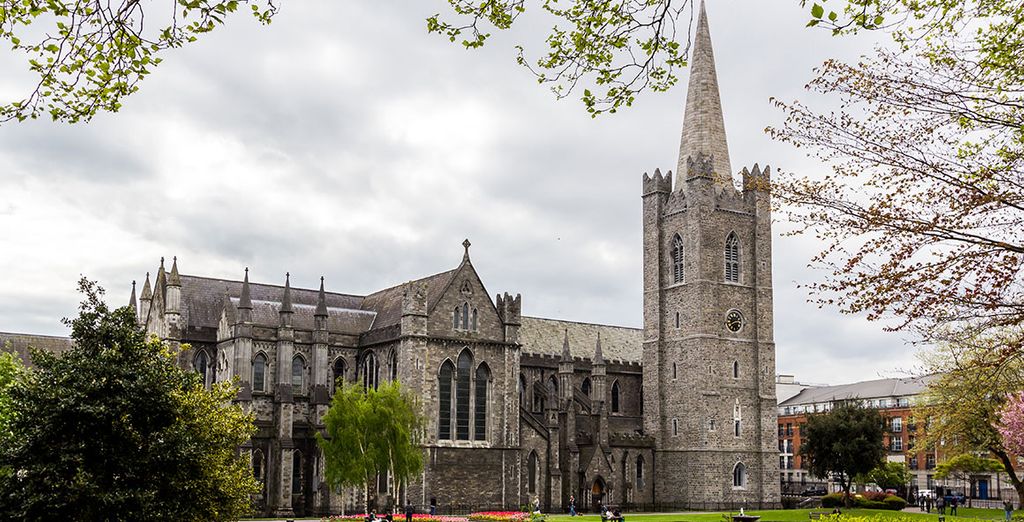 A wonderfully welcoming city, Dublin boasts a mild, temperate climate which means that you can visit at any time of the year. Prices are average for Europe, and there is usually a good bargain to be found by venturing off the beaten track. The city is largely safe, but practise usual good common sense, staying out of dark unknown areas at night, keeping with your friends and avoiding getting into disagreements with people who have been drinking a little too much.
The Five Best Things to See and Do in Dublin
Book of Kells
An ancient illuminated manuscript, consisting of the four New Testament books, plus some other chapters and documents, the Book of Kells is around 1,200 years old and is widely considered to be one of Ireland's finest national treasures. The Book can be seen in Trinity College Library, although book is a misnomer – the work has been bound into four separate volumes, of which two are usually on display at any one time. A full digitised version can be accessed online, but there is something evocative about seeing the book in person that gives weight to its great age, fabulous condition and the careful and painstaking work that went into creating it.
Guinness@Storehouse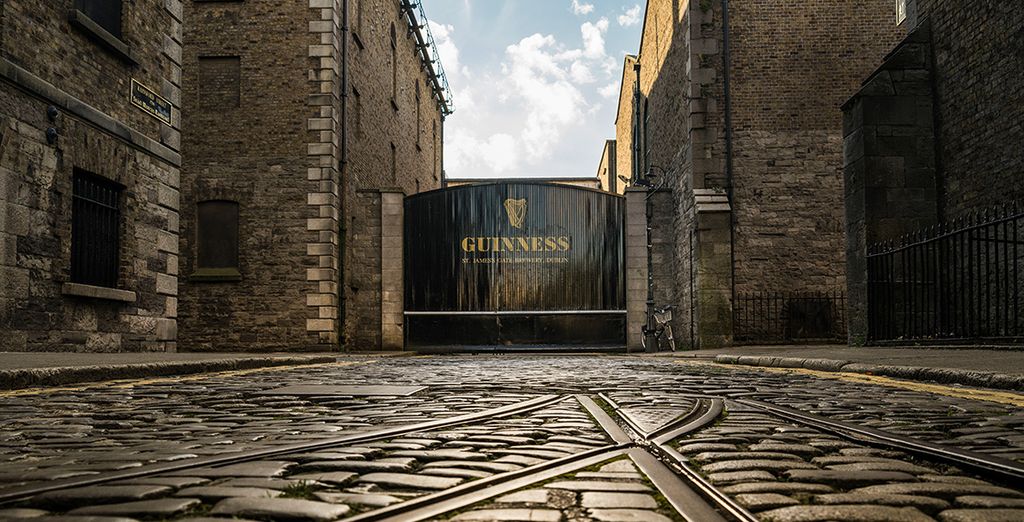 One of Ireland's most enduring and endearing products widely exported all over the whole world – or that part of it that permits alcohol to be consumed, anyway, – Guinness is an integral part of Dublin. Join the tour, starting at the bottom of a seven-story pint glass and gradually working your way up to the top, just like the iconic frothy head. Learn about how the brewery started, learn some – not all! – of the trade secrets and, of course, sample the brew itself.
Dublin Castle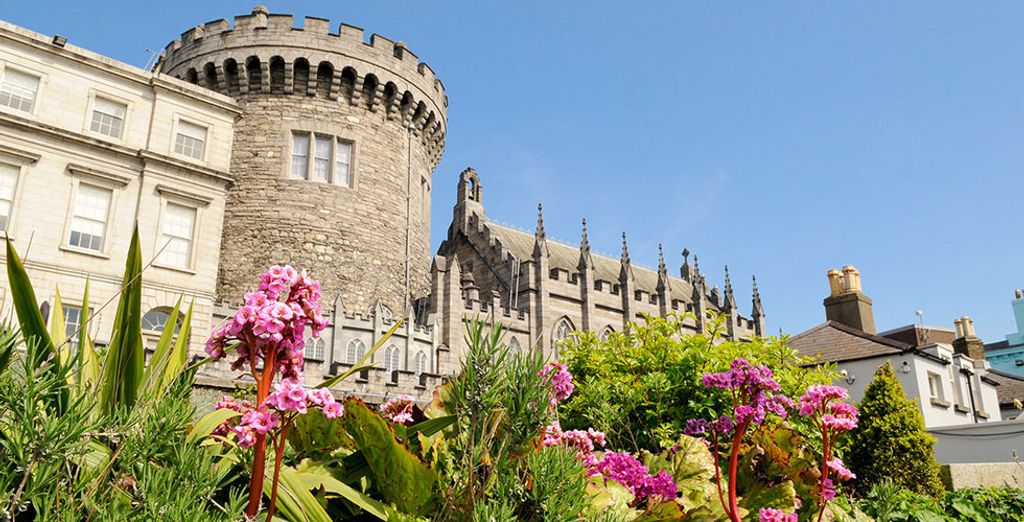 Built on the confluence of two rivers, which afforded it some protection, the castle was, for many years, the seat of British government in Ireland. It was ceremonially handed over to Michael Collins's Provisional Government in 1921, and is still the site where the current President is inaugurated, and of various governmental banquets and events. Today, one of the rivers, the Poddle, has been pushed underground, flowing under the castle, but the Liffey, somewhat narrower than before, still flows outside the castle. Worth a visit if the complex history of Ireland is of interest, the castle is almost exactly in the centre of Dublin.
Dublin Zoo
Set in spacious Phoenix Park, the zoo spreads itself over 28 hectares, providing naturalistic homes to its many exotic animals which include reptiles, orangutans and giraffes amongst many others. The zoo is deeply invested in conservation and research, while the animals' welfare is paramount. The zoo is highly popular with locals and tourists alike and makes for an entertaining and fun day out, especially if the weather is nice.
Kilmainham Gaol
Built in 1796, this prison was originally called 'the new gaol' to distinguish it from the former building, a hundred metres or so down the street, but a world away in terms of pastoral care for the prisoners. This is not to say that Kilmainham was a pleasant place to be incarcerated – far from it. Hangings were conducted in front of the prison, and the inhabitants were crowded in together, with no separation of men, women and children – some of whom were as young as five! When the prison was decommissioned in the 1920s there was little interest in preserving the site where so many of Dublin's sons (and daughters and children) had been held. The site was left empty for about ten years, with the cost of demolition holding back on that solution. In the 1930s, the government had the idea of repurposing the building as a museum, but one that told a rather different history to that which would have been told by the warden and guards… This vision took some thirty years and a lot of fund-raising, debate and argument to achieve, but the museum work began in 1960 and the building opened to the public in 1971 once the whole building had been fully restored, and a gallery of important and significant characters' portraits had been installed. It may be empty of prisoners, today, but it still oozes with history.