Booking Edinburgh



Table of contents
Soaked in mystique and wreathed in history, Edinburgh has an immensely packed history: from the grisly doings of Burke and Hare to the mystery of the fourteen tiny coffins found near Arthur's Seat, to the site of many famous battles, being home to royals and – latterly – world best-selling authors too! There are many reasons to come to Edinburgh, and plenty to look at and explore once you have arrived. Read on and you will soon be booking Edinburgh holidays for you and your loved one!
Discover Our Best Five Hotels to Book in Edinburgh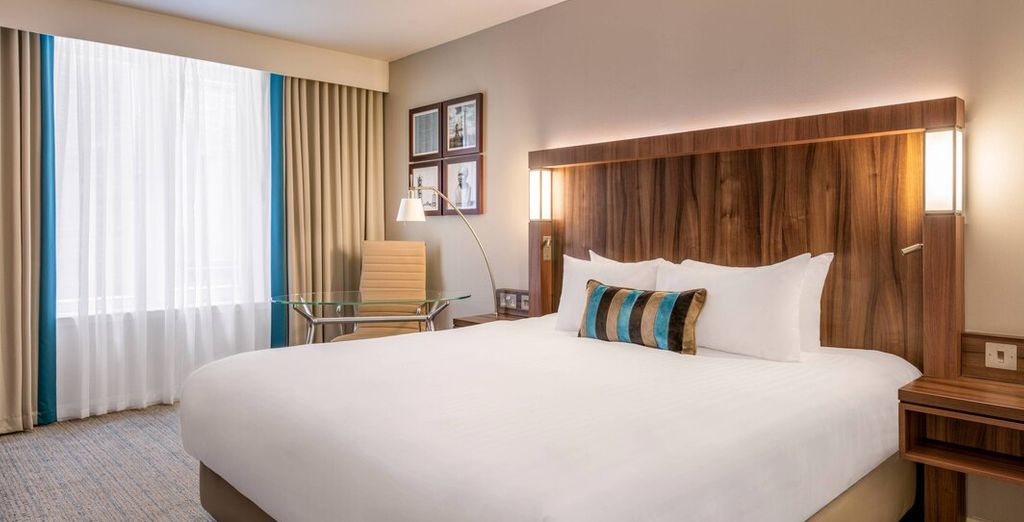 This comfortable and charming hotel is large and welcoming, a pleasant residence in a peaceful area of the city, and yet within easy walking distance of the best attractions and sights of Edinburgh. Beautifully decorated spacious rooms, a vision of crisp white linen and natural wood effects, will ensure that your sleep is deep and restful, setting you up for a hearty breakfast before you head off to explore, returning for lunch and dinner – or staying out to see even more of Edinburgh's finest!
In the heart of Edinburgh's exclusive West End this hotel is a luxurious oasis that will help make your Edinburgh holiday go with a swing. You will feel like royalty heading into the ornate and rather beautiful entrance, and this impression is continued with the smart red leather and dark wood bar, the spacious and sumptuous bedrooms and the wonderful cuisine which is primarily European haute cuisine with a Scottish flair. You room will make you feel as though you are in an Agatha Christie novel, fitted out like your own private sitting room and furnished with old-fashioned elegance and solidity.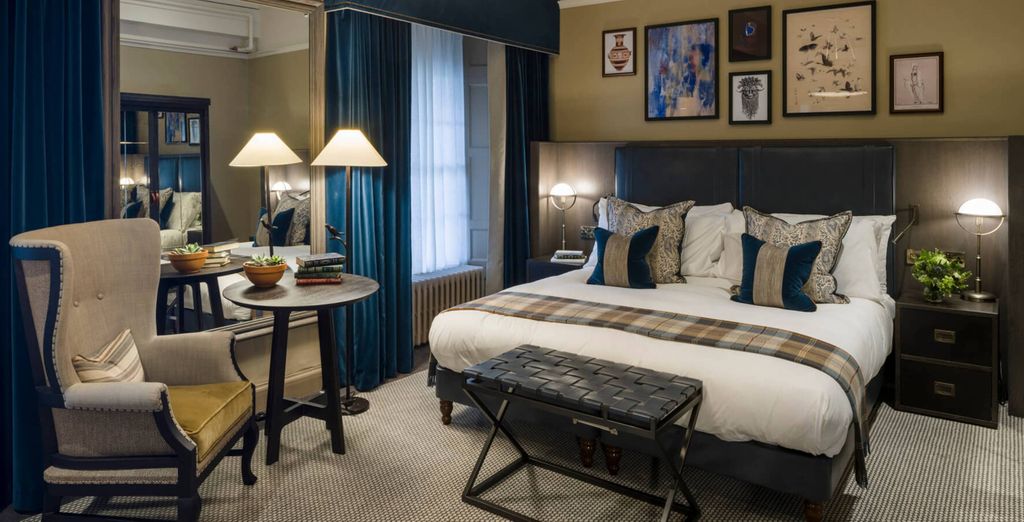 A slightly austere, albeit elegant, Georgian house – strictly speaking, the hotel comprises seven of the tall but narrow terraced houses, each the former home of well-to-do Edinburgh citizens – the entrance of this hotel opens into modern airy décor with a wonderful leather and wood furniture theme that makes it feel both welcoming and timeless. Hidden within the hotel is a fabulous pampering suite which includes a swimming pool so you can ease and exercise your tired limbs before enjoying Scottish and Middle Eastern flavours in one of the two onsite restaurants. The rooms boast high-end luxury furniture, marble bathrooms and hand-picked artworks to make each a unique and beautiful space.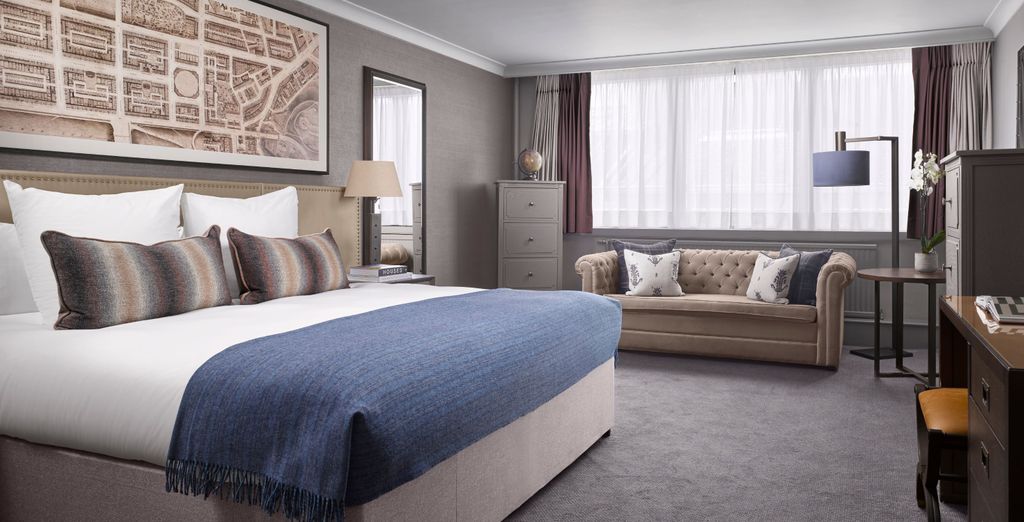 Treat yourself to the very best by checking into this city centre hotel where your comfort and cares take priority from the moment of check-in until the last suitcase is lifted into the taxi whisking you to the airport or train station. High-end toiletries in the bathroom, all the modern conveniences you could need, helpfully knowledgeable and friendly staff, and a choice between the full service restaurant and an in-house coffee shop all combine to make you feel at home and prized as a customer.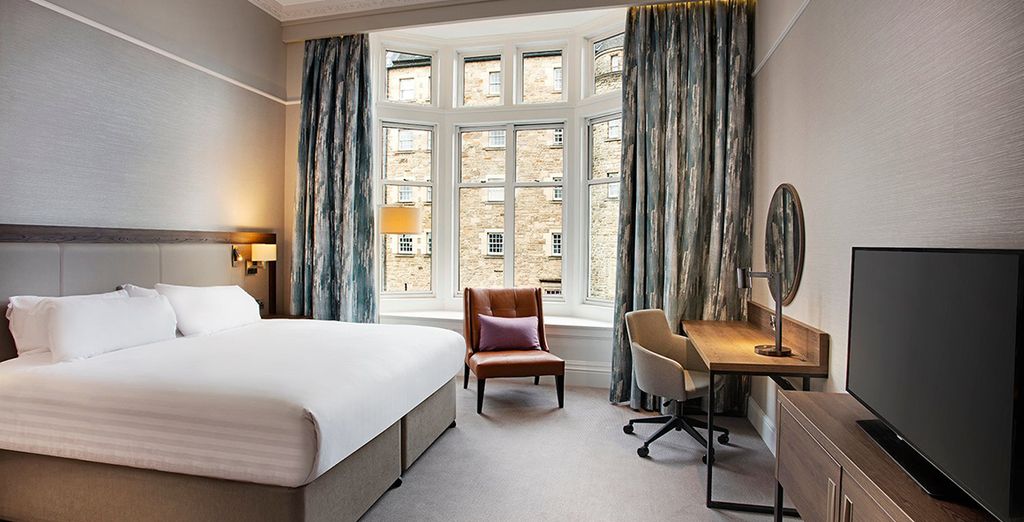 The historic city of Edinburgh, a Marco Pierre White Steakhouse and beautifully decorated rooms, all housed in a timeless and classically elegant building. Start your day with a filling and delicious Scottish breakfast, before heading out to see the sights, do some shopping and maybe take in a show or two. Then, upon your return, dine on superb international standard cuisines, sample fine wines and finer whiskies before heading up to your gorgeous room to shower and fall into the softness of a welcoming bed that will ensure you are well rested for the next day's adventures.
The Voyage Prive Travel Expert's Opinion on Hotels in Edinburgh: Why to Make Your Booking There
Edinburgh has long been a tourist destination – the tradition dates back to before the existence of the word 'tourist'! – and the city is by now very good at it! Choosing a hotel in the city can be difficult as there are so many options available, to suit every budget and taste, but those detailed above all offer excellent service, comfortable clean rooms that will feel more like home than home does, and each is positioned perfectly for easy access to the many delights of Edinburgh city centre, or to public transport termini for exploring further afield.
Edinburgh is the perfect destination for most travellers: from a quick city break to a longer family holiday to a couple's break and everything in between, the city has something for everyone, whether it is humour or romance or history.
How to Make My Booking Edinburgh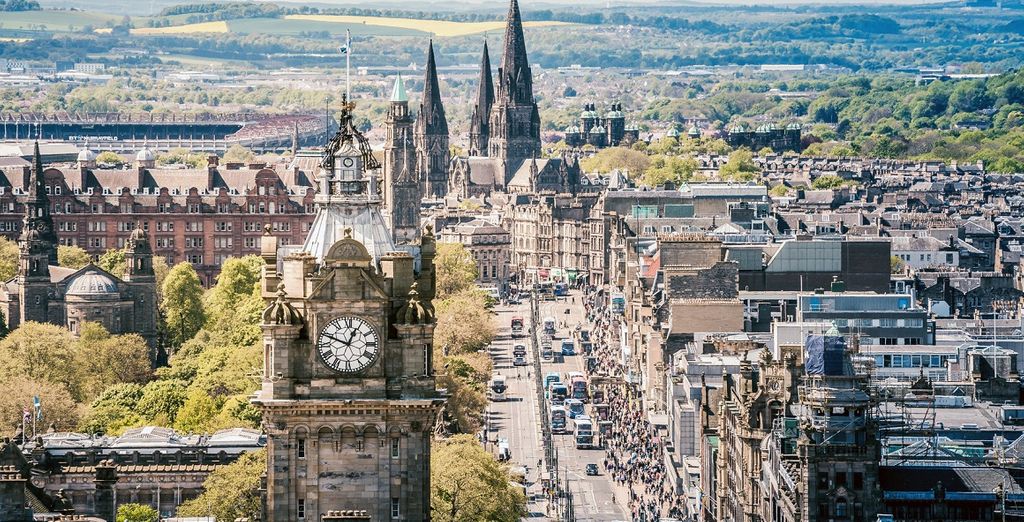 Booking Edinburgh holidays has never been easier and you can even do it all from the comfort of your own home at any time of day or night: even from your cosy bed, in your pyjamas! Simply navigate to the Voyage Prive website and click on 'sign up' or wait for the pop-up notification asking you to sign up or sign in. Simply add your email address and think up a good password that you will be able to remember easily. Then browse the site looking for holiday inspiration or even search for holidays and deals to your dream locations, those places that you have always wanted to visit or those that are on your bucket list.
In each location, click to add an alert to your preferences: you can have as many as you like! In this way, as soon as a good deal is available on one or more of these favoured places, you will receive an email letting you know what the deal is. You can follow the links in the email to return to the Voyage Prive website and accept the deal, following the easy and intuitive booking process to input the number of people in your party, your preferred days, and even whether you want to include flights and/ or a shuttle in your booking to make it a complete one-price holiday if those benefits are available. If you are booking more than 35 days ahead of your trip and are paying over a set sum, you may be able to take your holiday on easy payment terms so you are not left with a large lump sum to pay when your booking is complete.
The Best Areas to Find Edinburgh Hotels
1. West End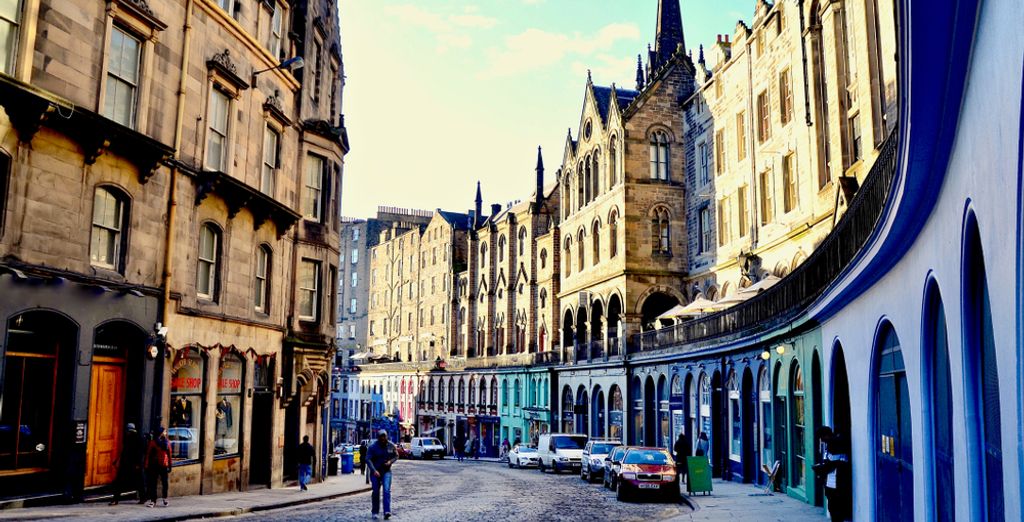 Bordering on the city centre and therefore easily accessible to most if not all visitors, this thriving area is home to boutique hotels, independent shops, small but exquisite coffee shops and has a thriving hippie vibe that is at once welcoming and unique. There is a bit of something for everyone, with exclusive restaurants and burger bars sitting side-by-side, while excellent transport links make the area something of a community hub for the city.
2. New Town
Art galleries, elegant Georgian houses, high-end coffee shops and an overall air of gentility which is good-humoured enough to understand its reliance on good, old-fashioned commerce! Perhaps more literary-minded than the West End, this part of the city is bursting with welcoming hotels, plenty of green spaces for children to play or for the whole family to enjoy a walk, and easy access to the Scottish National Portrait Gallery where you can admire the likenesses of famous Scots from all walks of life and all ages.
3. Old Town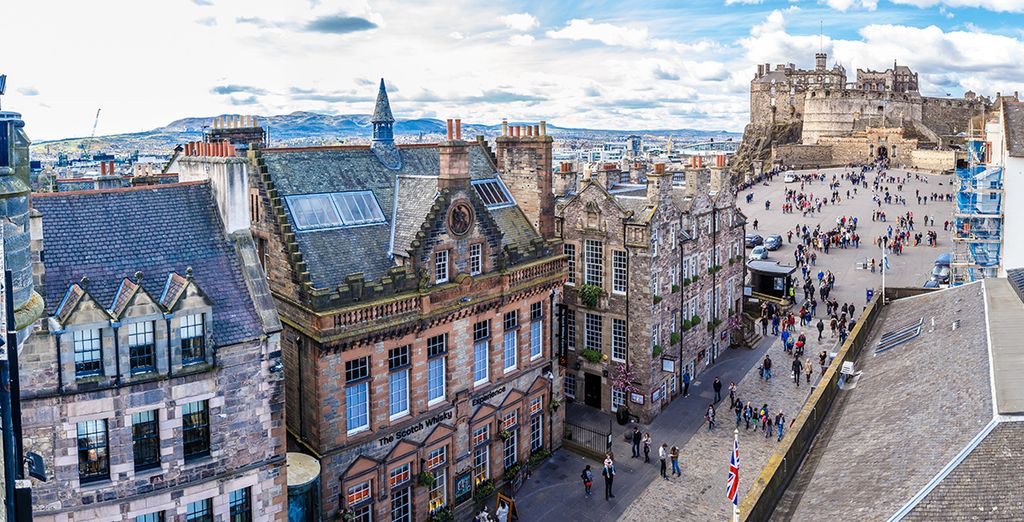 Edinburgh has been around for a very long time, a thriving city where buildings were crammed together as though huddling to ward off the cold. The city's tremendous age can be most clearly seen in this area where the castle benignly overlooks the ancient buildings, pub-lined streets which wind along ancient pathway, and the crowds of shoppers, locals and visitors, from its lofty perch near the top of a (fortunately extinct) volcano. Stroll the Royal Mile, admire the Scottish Crown Jewels and visit Holyrood, Scotland's seat of government, all the while remaining in the confines of the Old Town.
4. Marchmont
This area is predominantly residential, having originally been designed to house the upper-middle class families who owned shops and factories in the town. It had a by-law for many years prohibiting the sale of alcohol anywhere within the area, but this has largely fallen away and there are a number of good pubs and bars – although possibly fewer than in other areas in the city! Just a mile from Old Town, separated from it by The Meadows, a lovely park, the area, popular with students and locals alike, offers easy access to the best of Edinburgh.
5. Morningside
Whatever else this relatively modest area has going for it, there must be something in the water that encourages creativity and excellent in literature: the suburb has been home to J K Rowling, Ian Rankin and Alexander McCall Smith, as well as a number of other figures famous in other walks of life! The suburb grew up around the village train station (now closed), sprawling its way to merging with the rest of Edinburgh over the years and becoming something of a 'des-res' area with commuters and families looking to live slightly away from the thriving bustle of the city centre.
Presentation of Edinburgh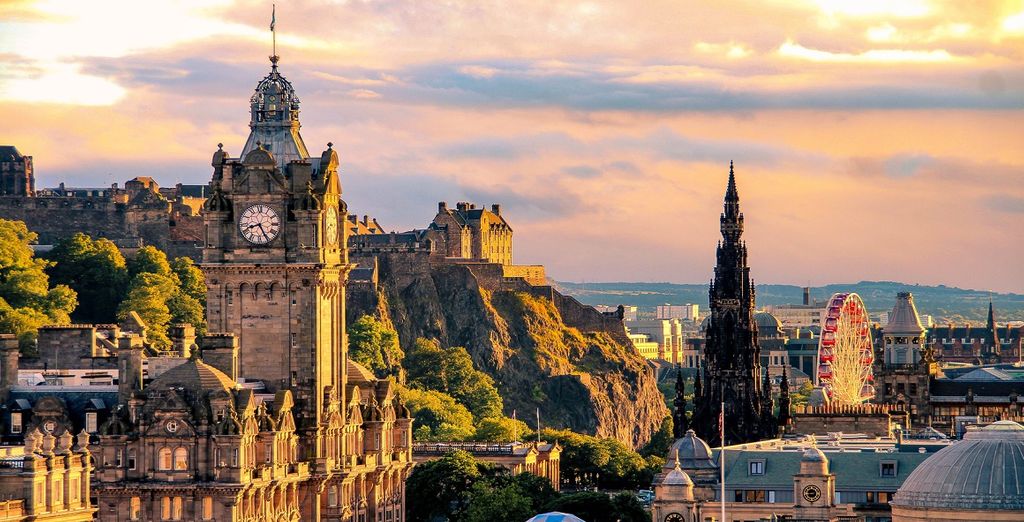 Despite its size, Edinburgh feels like a small city because of the compactness of the attractions and the layout of the city centre which has a wonderful community feel to it. The weather can be miserable with lashings of rain and strong winds, but this only makes the sunny windless days so much sweeter and more enjoyable! If you dress for the weather, you will get on just fine, so make sure you have a waterproof jacket with you at all times. While Edinburgh is not the cheapest city in Europe, it is much cheaper than London, and is well worth the money spent on visiting, having a unique atmosphere that cannot be experienced anywhere else.
Five Best Things to See and Do in Edinburgh
1. Dynamic Earth
A combination visitor attraction and conference centre this unique site only opened in 1999 as one of a series of millennium projects throughout the United Kingdom. The attraction aims to educate visitors about the – well – about the history of just about everything, from the our ultimate beginnings with the big bang all the way through geological processes such as plate tectonics and glaciation, leading the audience through the entire passage of the last thirteen billion years or so. The site consists of a firmly anchored steel skeleton with a membrane stretched over it, and it looks rather like a white circus tent – and indeed, wonderful things go on inside it, from a 360° movie experience in 4D in which viewing the polar ice caps chills your breath into clouds to being able to watch a volcano's eruption from the inside.
2. Drumsheugh Gardens
Once an immense parkland that was allowed to grow wild to allow the people of Edinburgh the sense of the countryside being close, these gardens have slowly been whittled down and built upon. However, the unique design of the streets and closes as well as the uniform and rather attractive architecture means that even the surrounds of the gardens are worth strolling along! They are now home to Edinburgh's most affluent and influential citizens, and you can enjoy the respite of the many open green spaces where they remain.
3. Rose Street
A narrow street running between the two major Edinburgh thoroughfares, Rose Street is today a beautiful and pedestrianised road which welcomes all: a far cry from how it must have been in former times, when the entire road was designated for the use of servants only, with all the doors giving onto the street being servants entrances and back doors. As times and fortunes changed, shops sprang up along the street and this continued over until today when we have an entirely transformed drab street becoming a minor commercial centre!
4. Arthur's Seat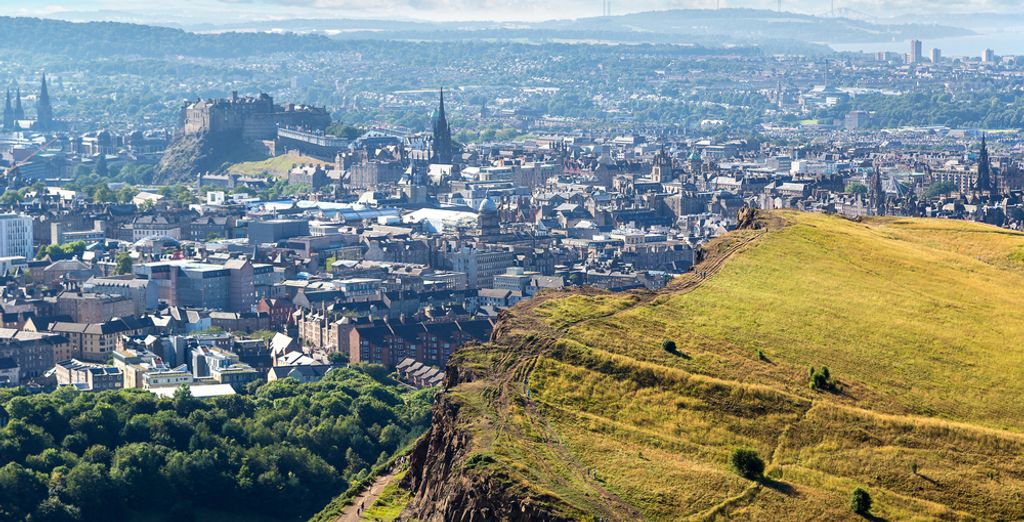 Arthur's Seat is also home – almost to Edinburgh Castle which is sited just a short way from Arthur's Seat. In truth formed by seismic and volcanic activity, the site is now tranquil apart from bursting with rumours of all types about how the king's name came to be associated with the unique mountain formation. Rebus, Ian Rankin's famed detective, often climbs the mountain to see the view from Arthur's Seat, usually to put his puny human problems into perspective alongside the might and grandeur of the mountains.
5. Edinburgh Fringe Festival
The city has a fantastic cultural scene at any time of the year, but arriving in August will find the best weather, the heaviest tourist crowds and also the vast proportion of the comedians (and comediennes, of course) of the United Kingdom all packing themselves into the city to vie for the most laughs, the best applause and prizes such as 'joke of the year'. If you are visiting at this time, make the most of it, calling into niche venues and supporting beginner acts as well as fighting to see your favourite, established stars. After all, imagine being one of the very first to hear the latest top comedian at one of their earliest gigs? What a pleasure that would be!