Brighton Holidays 2021



Table of contents
Long considered England's happiest and most cutting-edge city, Brighton holidays offer more than just the seaside. It's a curious place where cute Victorian attractions rub against more hip and contemporary art spaces. Explore its streets, and you'll discover a maze of bohemian boutiques, vegan cafes and independent establishments. It's a city that's proud of its eccentricities, and one you'll fall in love with.
The top 5 things to do in Brighton
1. Royal Pavilion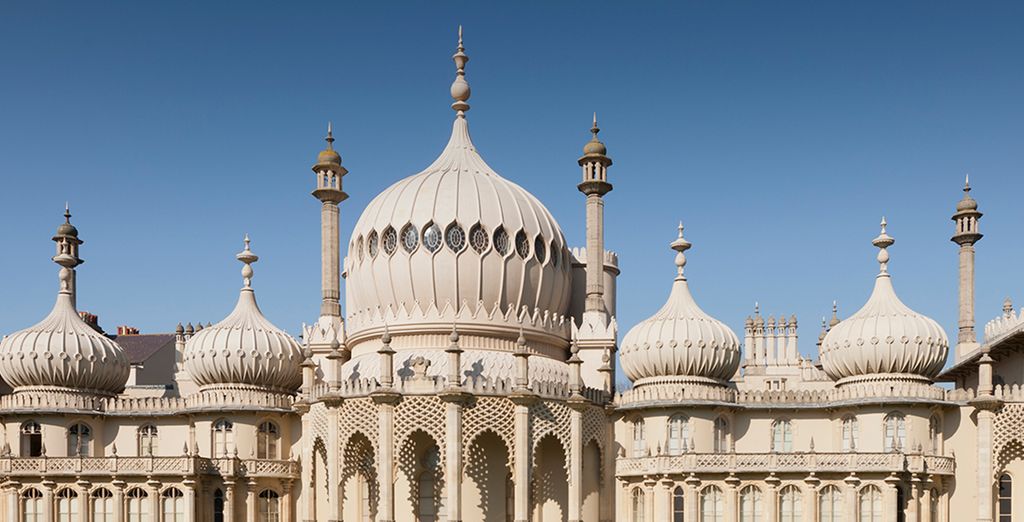 This showy 18th-century palace was constructed as a retreat for King George IV. Built in a gaudy and glittering Indo-Saracenic style, each room is suitably over-the-top. Its gardens have become a popular summertime picnic spot, and you can explore much of the grounds in full. This is largely thanks to it being sold off by Queen Victoria (who always thought it was an "odd" place) to Brighton.
2. Brighton Pier and Beach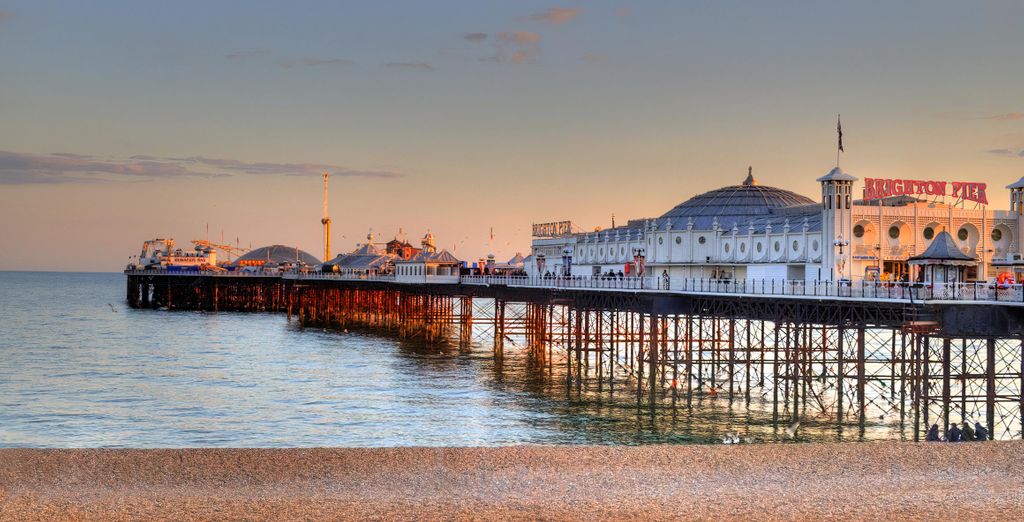 Brighton's seafront boasts a charming Edwardian pier, Palace Pier, that remains a nostalgic place with lively amusements. The older and more historic West Pier that once saw Charlie Chaplin performances is now in skeletal ruin nearby. Still, it's an alluring sight when perched on by countless seabirds at dusk.
3. Brighton Marina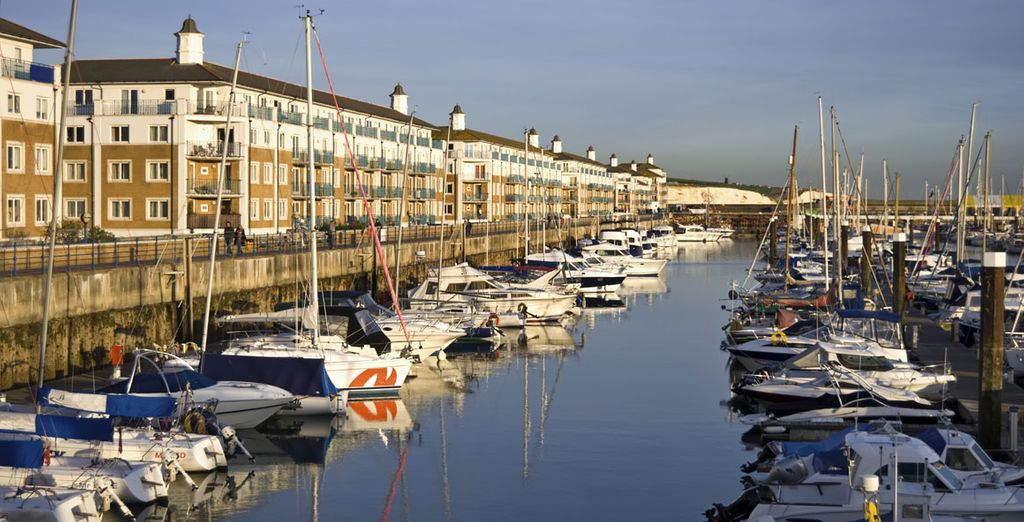 The UK's largest marina is a hub for entertainment and big-name restaurant chains. It also boasts a quirky Walk of Fame honouring such esteemed figures as Winston Churchill and Lewis Carroll. Although commercial, it's still a scenic walk, particularly with the berthed yachts and seaside views.
4. North Laine
This vibrant area sums up modern Brighton. Once a slum, it's now home to countless boutiques, pubs and independent stores. You'll find everything from craft beer breweries to cosy cafes and niche bookshops. It's also a hive for bustling retro clothes and antique shops.
5. SEA LIFE Brighton
Often awarded the best aquarium in the UK, this delightful sea life centre isn't just for kids. It's the oldest aquarium in the world. Although thoroughly modern in practice and exhibits today, the interior still contains many 19th-century features. The aquarium is home to some 3,500 sea creatures and offers child-friendly feeding displays.
Our best hotels in Brighton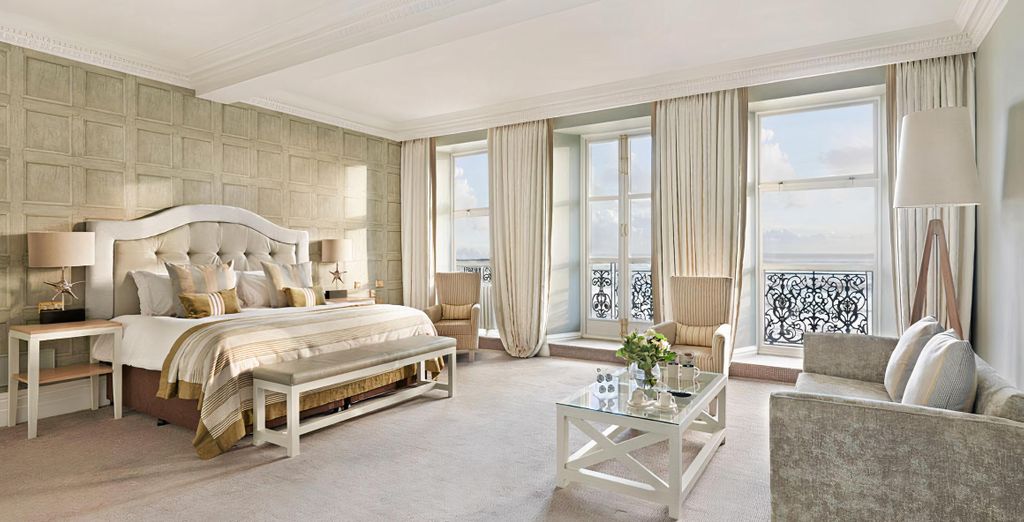 This impressive seafront hotel harkens back to the grandeur of the Victorian age. Offering magnificent and gorgeous interiors, guests can pick between inland or sea view rooms. The hotel's impressive lounge and bar areas are the perfect respites after a day's sightseeing.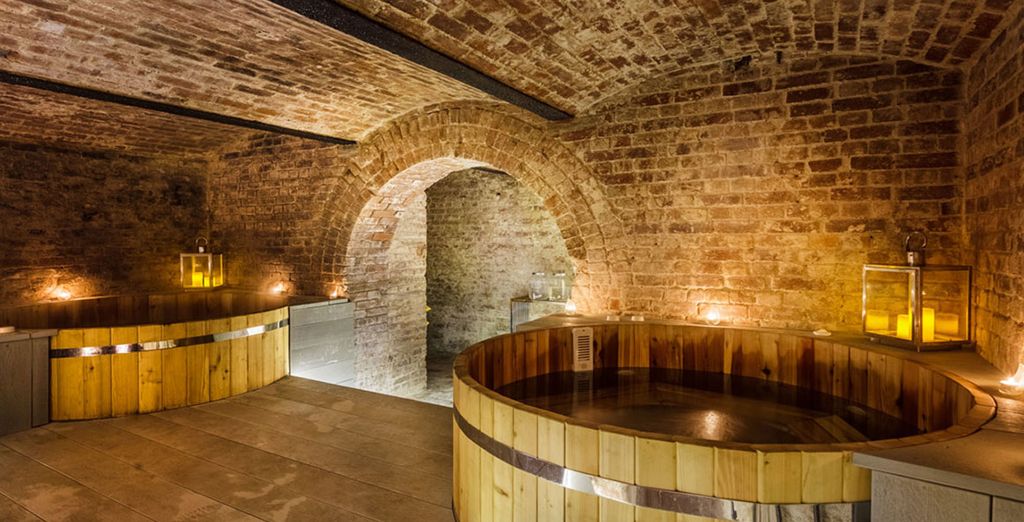 The harbour hotel lives up to its nautical name with cool blues and delightful ocean views. Each room is furnished with jazzy and bespoke decor, and guests have access to an indulgent underground spa. Perfectly placed close to the Pier, it's a fine seaside retreat for beach lovers.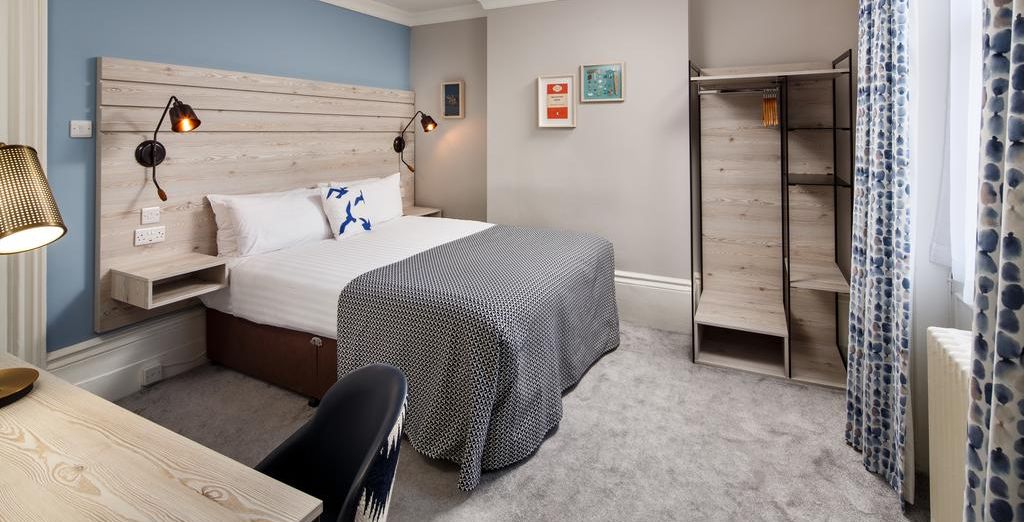 This charming Mercure hotel is situated in a 19th-century building. Rooms are tasteful yet ultra-modern, with plenty of amenities and homely facilities. The hotel's main bar is a delightful retreat with charming cocktails for a post-dinner drink.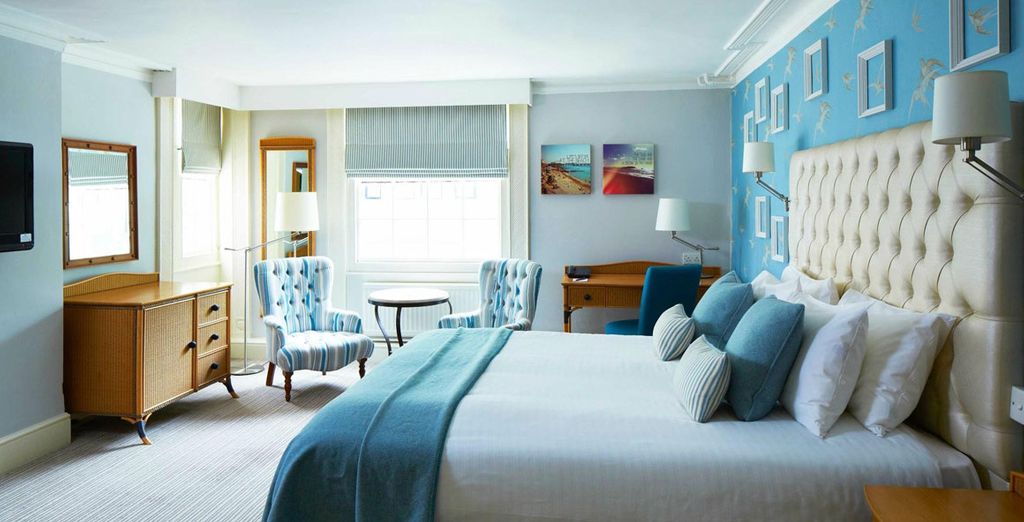 This classic seafront hotel has delightful dining quarters overlooking the beach. It's a historic hotel that dates back to the 17th century, after which it served esteemed guests like Samuel Johnson. Little of this is left, with the current hotel being more Georgian than Restoration. Rooms have been furnished with lively, mid-century modern décor.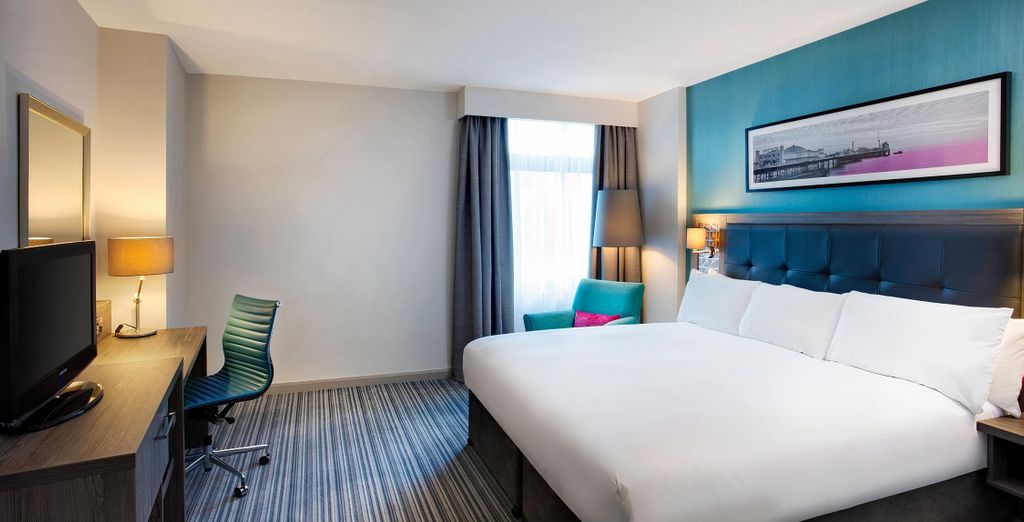 This convenient city hotel is ideally located in Brighton's centre near the train station. Perfect for night owls and culture vultures, you're close to many museums, bars and shops. The hotel is bright and modern, offering plush and comfy interiors for a pampered stay.
When is the best time to go on holiday in Brighton
Brighton holidays are alluring all year round. With that said, the warmest periods are from May through September. Here, you'll get the best beach weather and gain access to lively outdoor festivals and events. Peak travel times are from July to August. Prices generally rise during this period, but the weather is superb. To avoid the crowds, book outside of school or public holidays, and try to catch the tail-end of summer. While the weather cools and winds rise in autumn and winter, there's still plenty to do. Just remember to wrap up warm when you head out for breathtaking coastal walks. Brighton hosts an eclectic array of events throughout the year, including the Brighton Festival and Foodies Festival in May. Pride (in August) is also big here and among the largest such celebrations in the UK.
Going on holiday in Brighton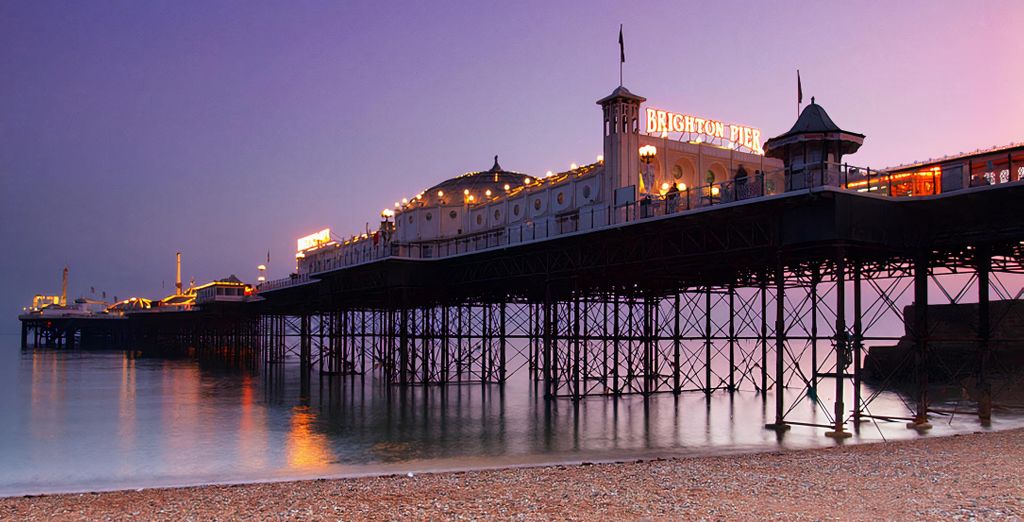 Brighton is well serviced by road and rail links. You can get to Brighton station from London by train within an hour. Travellers from Europe can arrive via St Pancras' Eurostar or ferry to nearby Newhaven. Although no airports are service Brighton, you can get to London's airports, especially Gatwick, with ease. Car drivers will find a wide number of car parks to use; just be wary of queues during rush hour. Check your hotel for parking discounts as pay and display schemes can get pricey. Once you've arrived in the city, you can explore Brighton easily by bus or cycle. Day bus tickets are the perfect way to explore Brighton and Hove.
Enjoy your holiday in Brighton
Brighton is a mecca for families, friends and couples on holiday. It's bursting with engaging attractions and museums that will keep the little ones entertained throughout the day. What's more, you have access to some of the most family-friendly beaches in the country. Vibrant foodie and nightlife scenes ensure that Brighton is ideal for evening entertainment. You'll find everything from live music pubs to raucous waterfront bars to suit all tastes. As for romantic nights out, our luxury hotels provide the perfect base for gourmet experiences. Explore the city's fine oyster bars or enjoy a delightful vegetarian meal at establishments like Riddle & Finn's.
The Voyage Privé travel expert's opinion on Brighton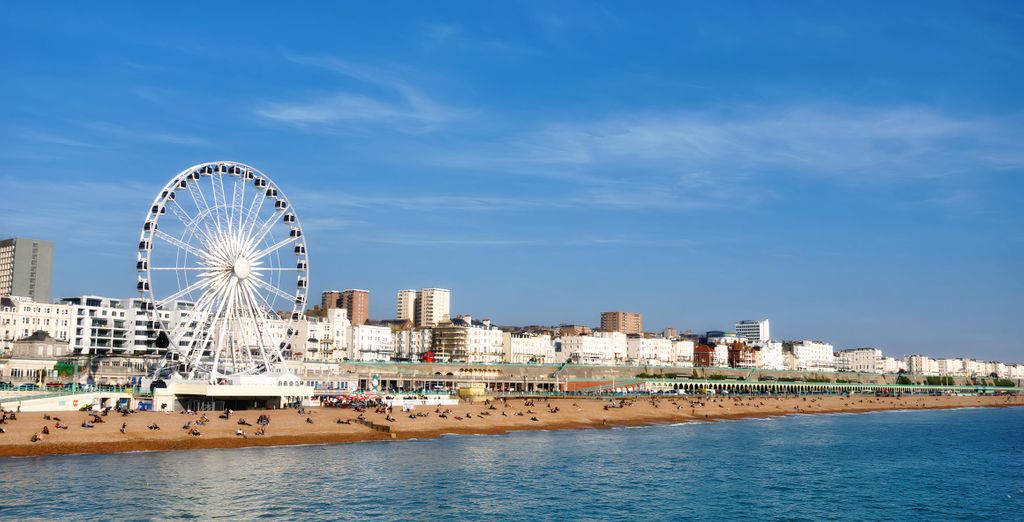 Bohemian, youthful and oozing with cool, Brighton is England's most colourful city. It's a progressive place that continues to draw in artists and is among the UK's most environmentally conscious cities. All of this is apparent in the wealth of exciting eateries (of which vegans will love), galleries and boutique shops. Yet Brighton also has a wild side - so prepare for an excellent night out amid burlesque bars and brewpubs.