The Best 5 Hilton Hotels and Resorts



Table of contents
Designed for business and leisure travellers alike, Hilton Hotels and Resorts are among the largest and most recognised brands worldwide. Since they are located in major cities all over the world, you can be sure to enjoy your stay wherever you choose to go. Here are some of our best picks.
Our best 5 Hilton Hotels and Resorts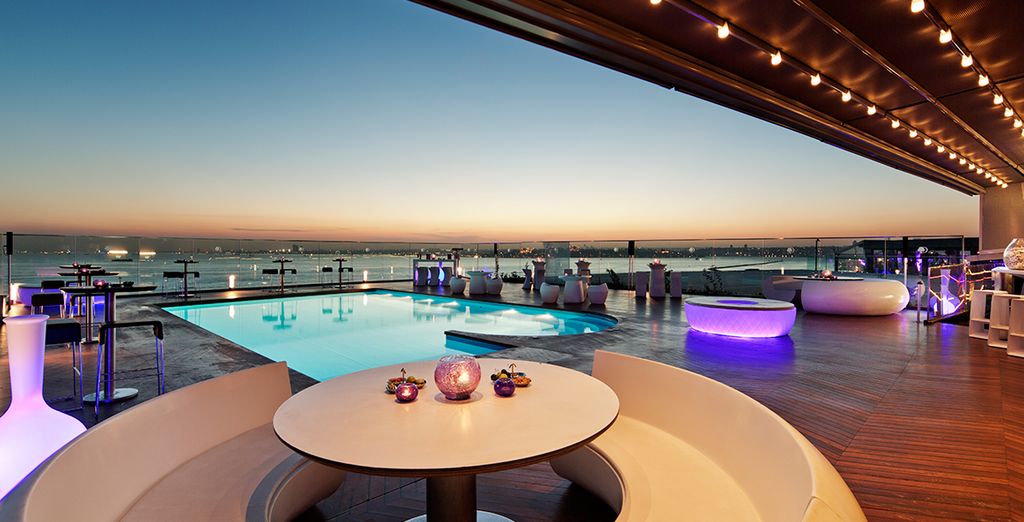 Boasting an ideal coastal location, this contemporary hotel offers incredible views of the city and the picturesque waters. When you book your stay here, you will experience the fresh breezes coming from the Marmara seashore. Staying here offers you the awesome opportunity of immersing yourself in the charm of this dreamy destination. Staying in these rooms is as luxurious and comfortable as they come. Guests will enjoy tasty meals, soft bedding and spa access for wellness and pampering.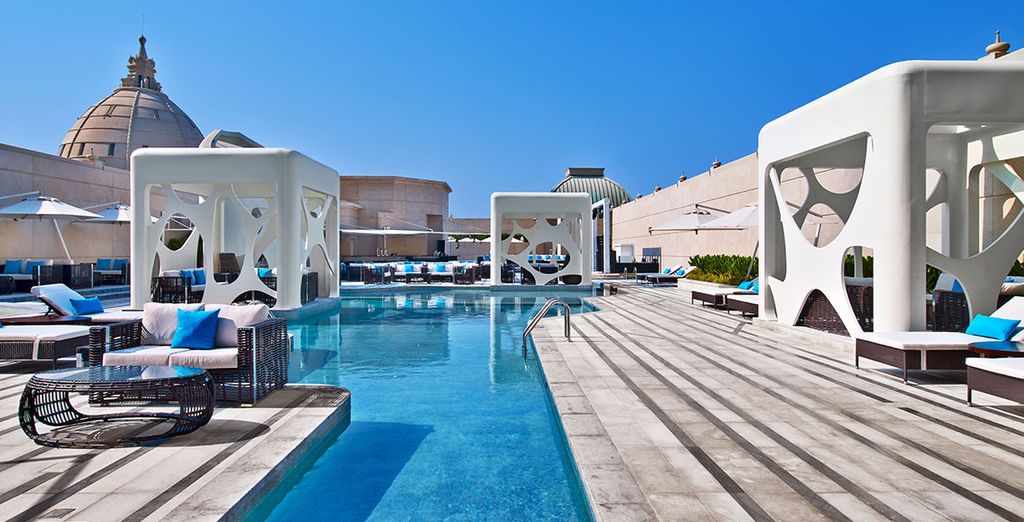 Situated high above Dubai, the V Hotel Dubai Curio Collection by Hilton 5* is an idyllic location in which to spend your holidays. You have the chance to enjoy the breathtaking views of the Dubai skyline, including all the spectacular attractions Dubai has to offer. Furthermore, you will have an uninterrupted view of the amazing and innovative water theatre for a one-of-a-kind performance. You won't easily find another location where you can wake up to beautiful views of the canal. One thing about this hotel that makes it stand out is the intricate balance between the buzz of Dubai and the clean and tranquil contemporary style.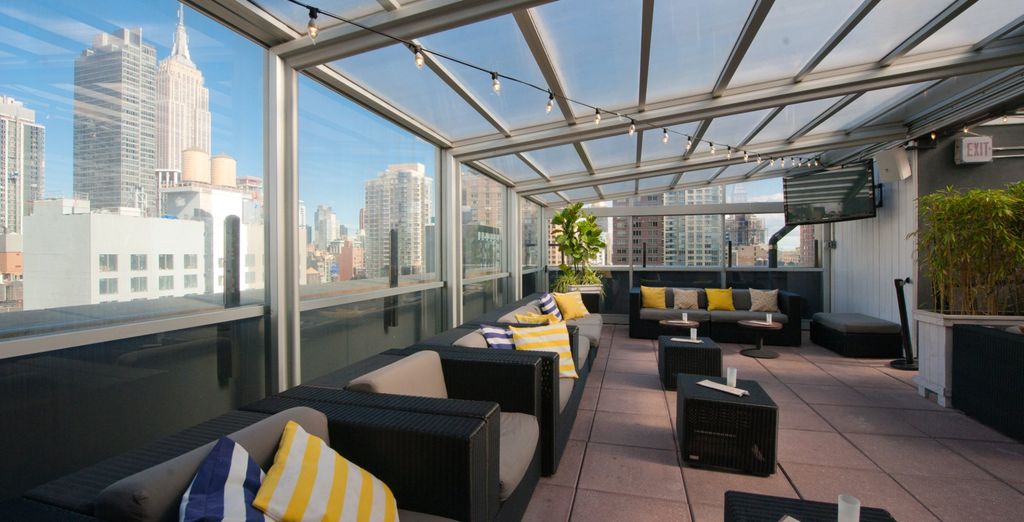 The hotel will allow you to experience fantastic views from the rooftop lounge bar as you sip on delicious cocktails. The hotel's prime location allows you access to some incredible attractions, including the Madison Square Gardens and the Empire State Building. If you are travelling with your lover or friends and want to be right in the centre of the action, we recommend booking your stay here. The stylish accommodation in this trendy part of Chelsea will leave you in awe!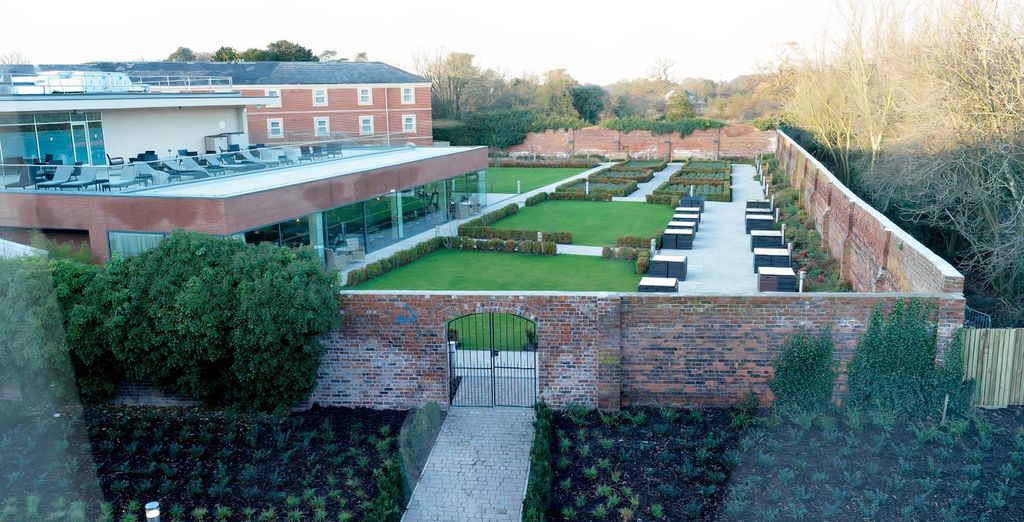 Surrounded by a serene and extensive landscape, this hotel offers ample space in which to take relaxing walks and calm your mind. The standard rooms are stylish and come with a complete three-course dinner for two upon arrival. Therefore, if you are visiting for a romantic holiday or with a friend, this would be an awesome place to stay. There is just something about the hotel's historic demeanour, plus the contemporary design that gives it a classy touch. Moreover, you can take time to discover a new sensory experience in the luxurious spa.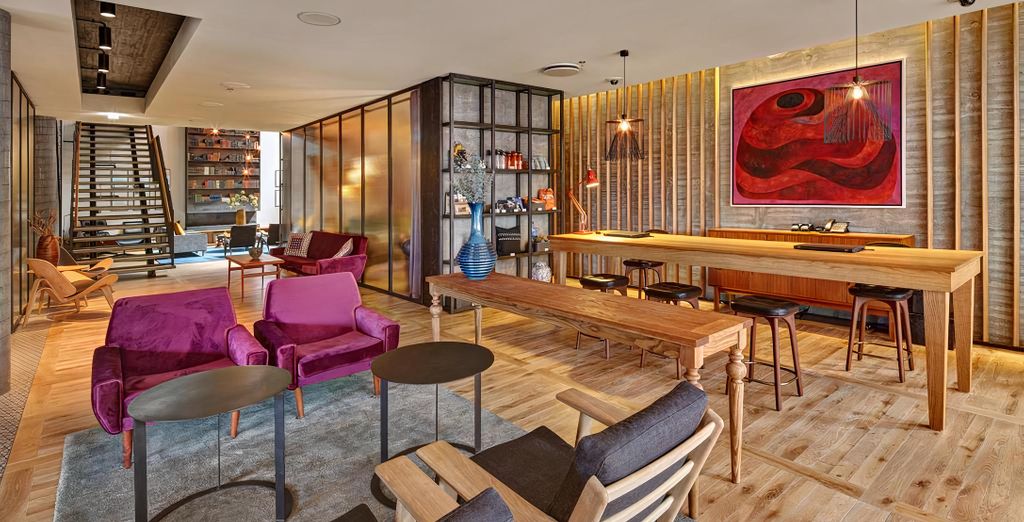 If you are a fan of icy adventures, you will definitely fall in love with this Icelandic gem of a hotel. Furthermore, you get to marvel at all the beauty this dreamy destination has to offer, including awe-inspiring excursions to view the Northern Lights and the Golden Circle. If you are a Voyage Prive member, you will love the Upgraded King Room that comes complete with daily breakfast sets.
How do I choose my Hilton hotel?
The hotel you choose to spend your holiday in can either make or break the entire holiday experience. Therefore, there are a few things you can consider when choosing your preferred Hilton hotel. The most important thing is the destination. If you've already decided upon where to go, chances are there's a Hilton in the area. Secondly, your budget will help determine whether you stay in a 4* or 5* hotel. You might be pleasantly surprised by some of the offers we can get you. Don't forget to factor in the aspect of convenience. If you want to be at the centre of all the action, ensure that you find a Hilton hotel near most of the attractions that you plan on visiting.
What services/amenities are available at Hilton hotels?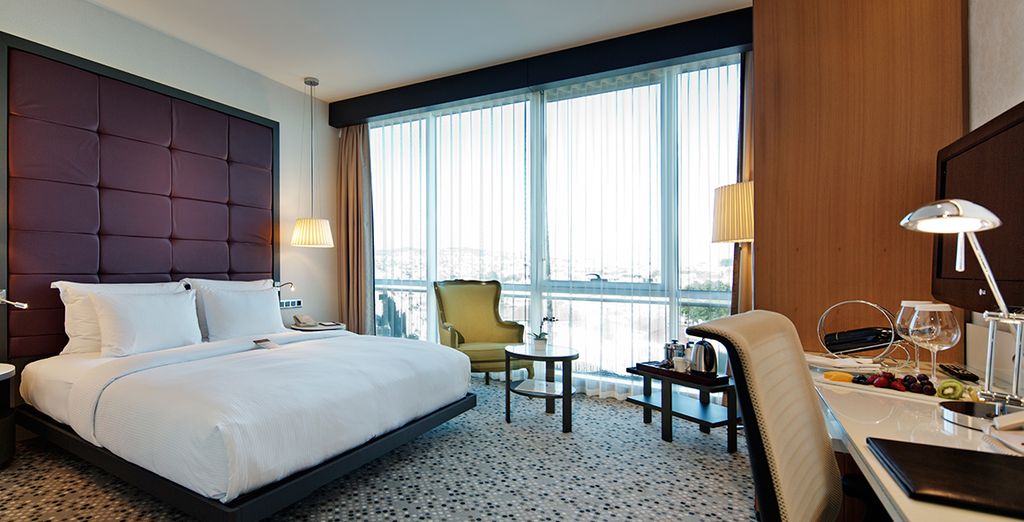 The Hilton brand strives to ensure that all guests enjoy their stay. That is why the hotels offer a wide range of services and amenities, including:
Ample and secure parking
Fantastic on-site gyms and fitness centres
Cosy rooms
Free Wi-Fi
Beautiful architecture
Spa treatments
Digital check-ins
Luxurious toiletries
King-size beds
Flatscreen TVs
Minibars
Keyless entry
Private walk-in and open-concept showers
What to bring for a stay at Hilton hotels
Hilton hotels offer luxurious rooms with all the amenities you'll need to have a comfortable stay. Depending on how long you will be staying, you might want to bring some home comforts, such as one or two sets of pyjamas. Also, don't forget to carry your gym and swimwear so that you can make the most out of on-site pools and gyms. Match your outfits to the activities you intend to do while holidaying at your destination.
How to book your Hilton Hotel and Resort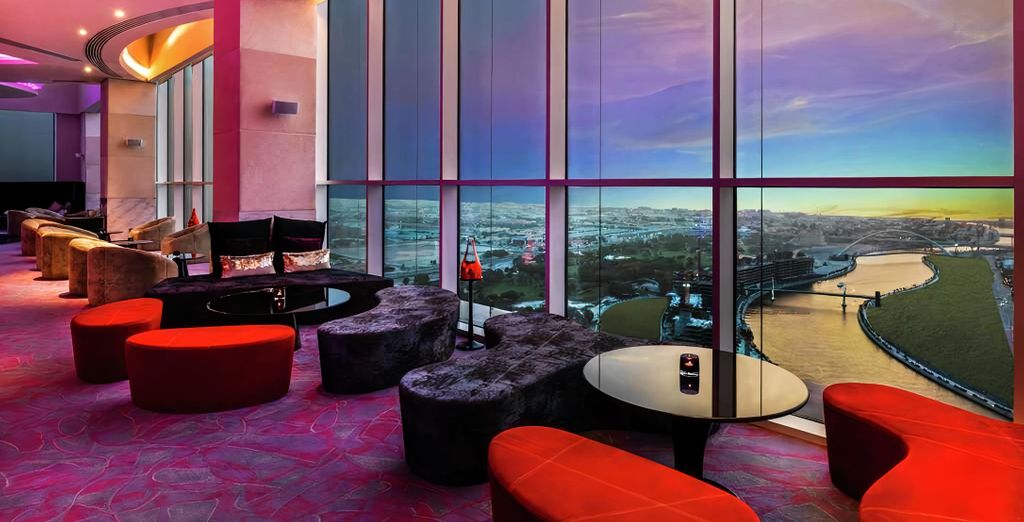 Booking your Hilton hotel is relatively easy, especially if you are a Voyage Prive member. If not, ensure that you register for free online to find your accommodation of choice. Proceed to look at the available exclusive offers and choose one that suits your holiday requirements. You can look forward to a wonderful stay.
The opinion of the Voyage Privé travel expert on Hilton Hotels and Resorts
Established as the flagship brand of Hilton Worldwide, Hilton Hotels and Resorts tailor all products and services to suit the needs of their guests, offering services across six continents. We recommend booking your stay in any of these luxurious hotels because the brand is not only a leader in hospitality but also the accommodations on offer enjoy close proximity to some of the best attractions in the world. Staying in any of the Hiltons will offer you holidaying experiences like no other.