London City Breaks 2021 - Best Deals



Table of contents
Immersed in rich culture and history, London is one of the world's most captivating city breaks. While the skyline is inevitably modernising, you can still seek out iconic landmarks like Big Ben. What's more, London is a tale of two halves. In Central London, you'll find one of the most impressively dense collections of museums and galleries. In the periphery, there are sleepy canals, waterfront pubs, vast parks and a wealth of stately homes. That many of these world-class attractions are free does much to swing in London's enviable favour.
5 things to do in London
1. British Museum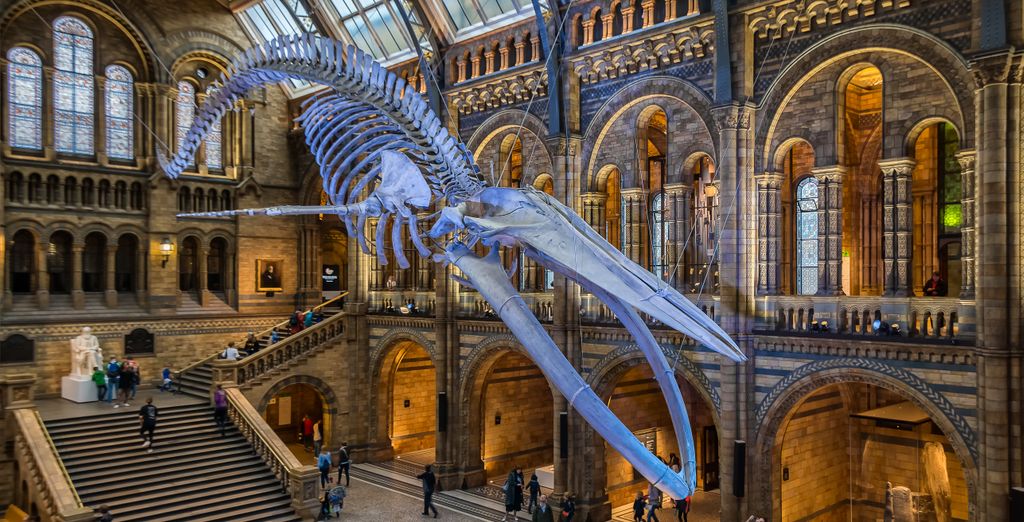 This is the UK's most visited attraction, and it's easy to see why. You could spend your entire life investigating its collections and still be surprised each day. It can be an overwhelming experience at first, but the museum offers excellent highlight talks and engaging tours.
2. Tate Modern
Housed in the impressive Bankside Power Station, this megalith of contemporary art is among London's best museums. Tate Modern consistently hosts ground-breaking shows and offers a spectacular permanent collection that's free to visit. Add to that the impressive interiors, viewing platforms and cafes, and you have one of London's best days out.
3. Hyde Park

London's large central park consists of some 142 hectares of greenery and ponds. In the summer months, it hosts music concerts and outdoor performances. Stroll the park, peddle-boat on Serpentine Lake or head over to the neighbouring Kensington Gardens.
4. Shakespeare's Globe Theatre
Few Shakespeare performances are as endearing as those in the Globe. This recreated open-air theatre featuring all the trademarks of Shakespeare-era construction. The charming exposed beams and Elizabethan décor add much to the theatre-going experience. You can catch a tour of the site with displays of Shakespeare's plays and life.
5. The Tower of London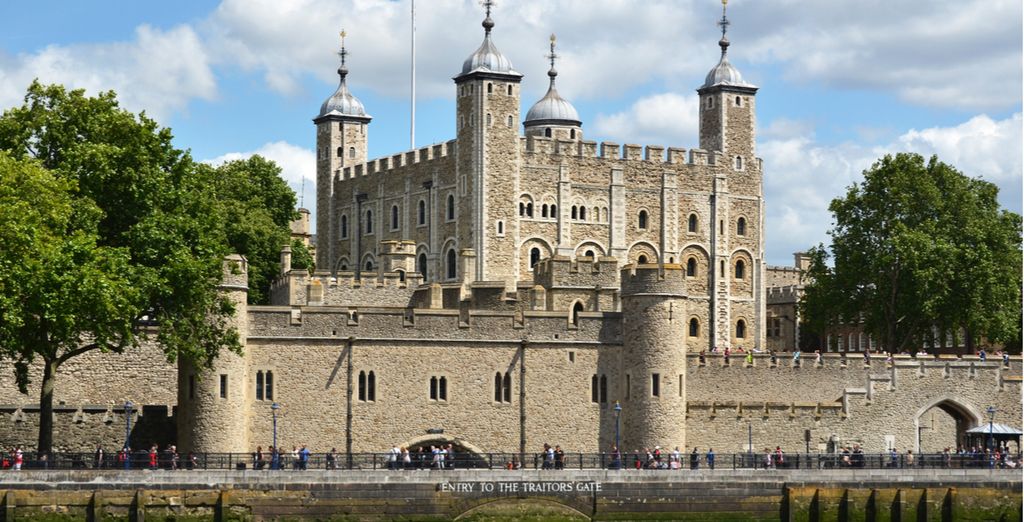 The Tower of London is among the UK's most captivating historical sites. Surrounded by legends, ghost stories and superstition, the interiors offer excellent tours led by Beefeaters. Built by William the Conqueror, it was used as a state prison and has seen many grisly but fascinating episodes.
The best hotels for a city break in London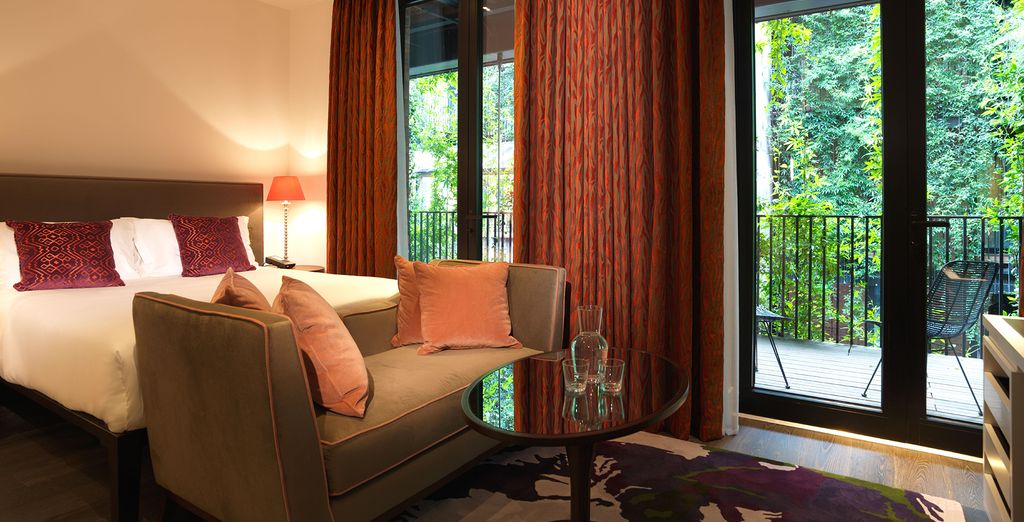 The Mandrake is a fine boutique hotel featuring pretty courtyards and hanging gardens. Located moments from Oxford Street but offering an oasis of calm, it's the perfect city getaway. Each room is furnished with sophisticated but eclectic interiors for a unique and memorable stay.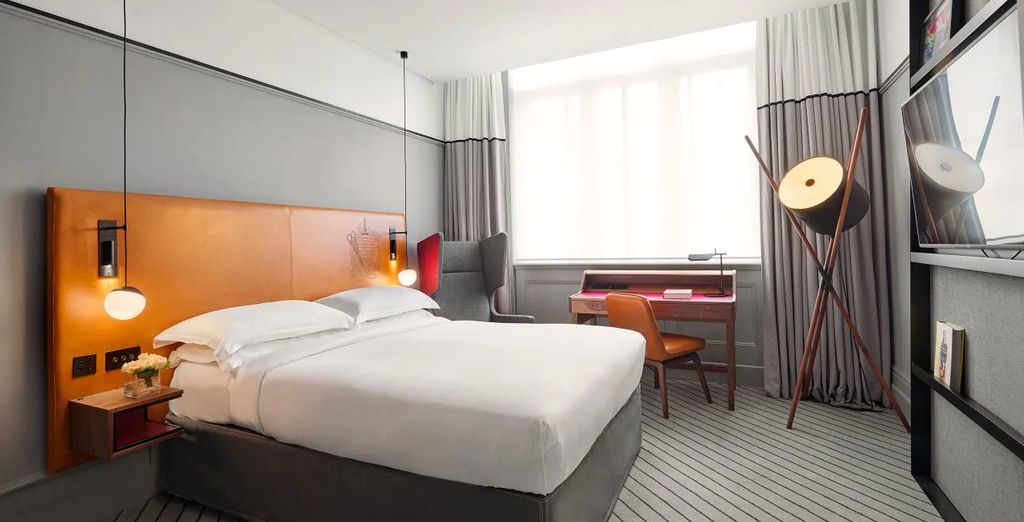 This hotel is perfectly situated in London's trendy east end, close to the major transport hub of Liverpool Street. Housed in a Victorian redbrick building, the interiors are suitably opulent and over some 6 fine restaurants. Despite its heritage, it's thoroughly contemporary with luxury modern touches and attractive art prints.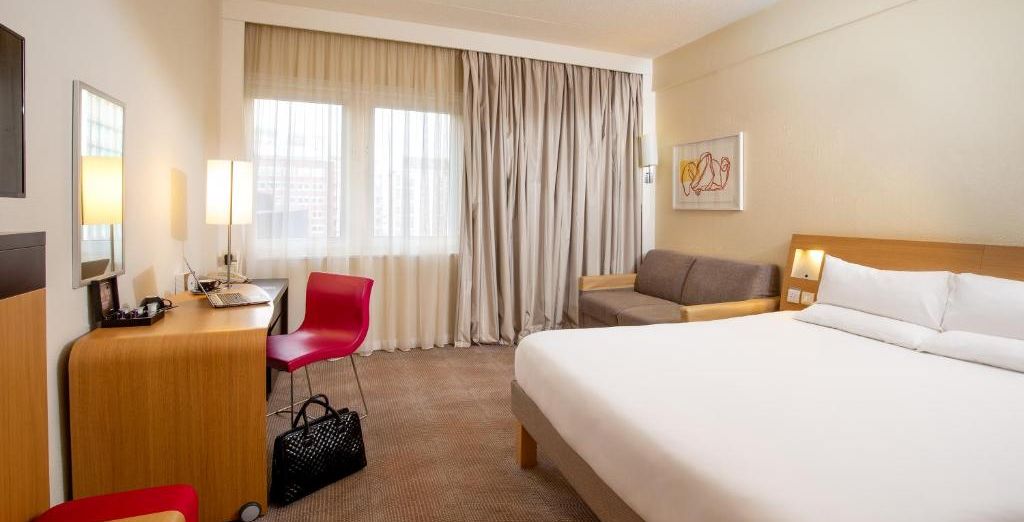 This fine city retreat is located in London' fashionable Kensington area. The hotel offers bright and airy modern rooms and two spectacular international restaurants. This is a perfect romantic treat for culture vultures and avid shoppers thanks to its enviable position.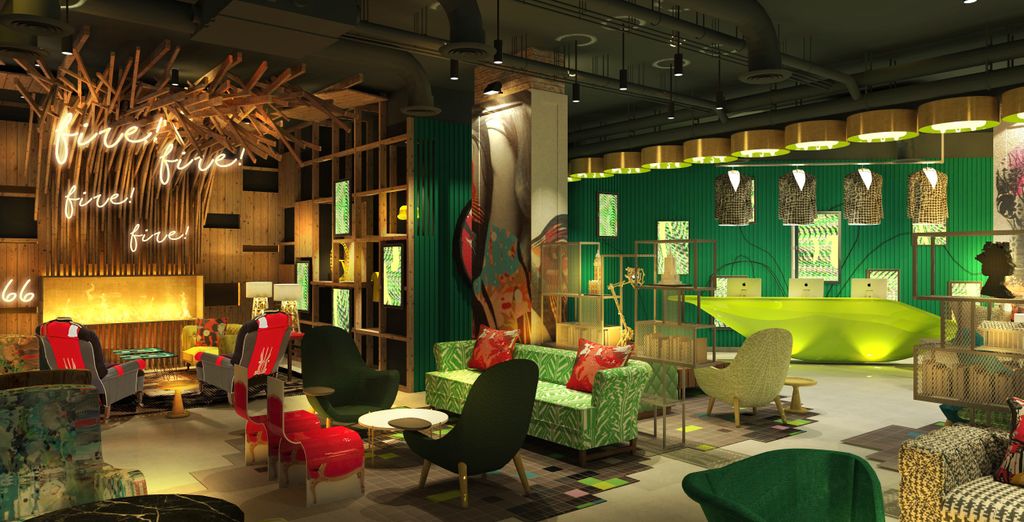 This funky and fun new hotel is located in London's trendy Old Street area. Rooms offer bespoke and artful interiors with bold patterns inspired by British icons. Inside, you'll find everything you need for a relaxing stay, including luxury amenities and minibar facilities.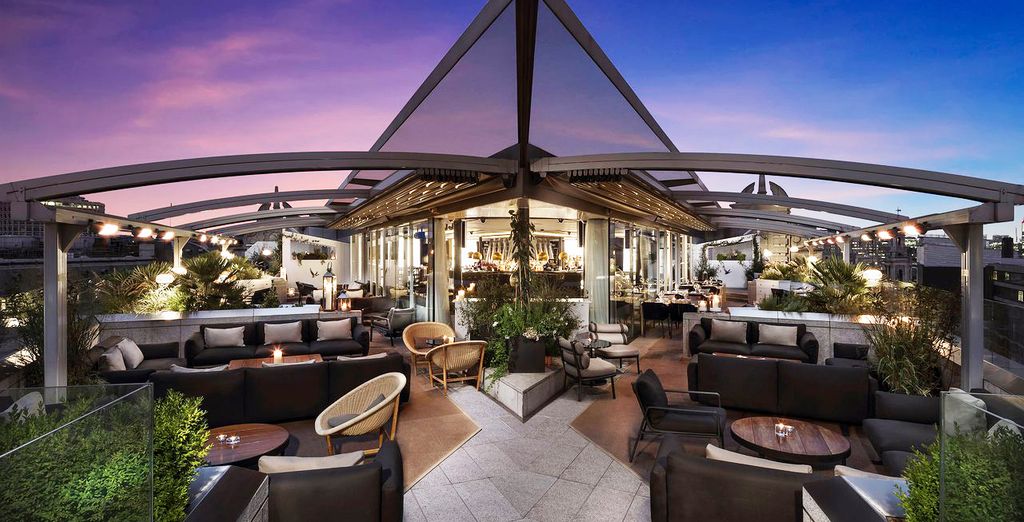 For those seeking glamour, ME by Melia is a perfect choice. Centrally located, you're surrounded by top sites like the British Museum and Covent Garden. The bright and contemporary interiors are breathtaking with enviable views and balconies on select rooms.
Plan your city break in London
The best time of the year to go to London
London has much to offer no matter the season, with unique events and festivities year-round. Summer is the peak season. Expect busy attractions, higher prices and more outdoor activities. This is exacerbated further by school and public holidays. While cooler, spring and autumn see less footfall, particularly at major attractions. Winter may be wet and cold, but you'll find Christmas markets, cosy pubs and festive decorations. There are many huge events throughout the year that are worth visiting. Notting Hill Carnival (August) is London's liveliest street party, and the Chelsea Flower Show (May) is a green-fingered sensation. Other highlights include Wimbledon (June), London Art Fair (January) and BBC Proms (July).
Going on a city break in London
London is very well-connected with five major international airports. Each is served by convenient trains and bus routes throughout the city. London also has an international train station, St Pancras, with connections to Europe. As such, it's an easy city to get to and explore. While cars may be ideal for exploring England, they are not recommended in London itself. London's public transport system is perfectly capable of getting you to where you need to be. One of the easiest ways to travel is with an Oyster Card or contactless bank card. Tubes, trains, buses and ferries all work together to help you get to your destination. Even better, you can opt to explore the city with one of its cycle share apps.
Where to eat? The best districts and restaurants
London is a diverse food mecca that's slowly become among the world's top gastronomic destinations. You'll find ample hearty traditional restaurants alongside Michelin-starred delights and cosmopolitan eateries. There is no one place that does food best, but the West End is a top spot for fine dining. In recent years, street food stalls and farmer's markets have surged in popularity. Areas like Old Spitalfields and Camden offer permanent stalls, while Borough, Broadway and Marylebone Markets are also excellent. You'll find trendy food trucks in many choice destinations like taprooms and wine bars across the city. If you do want to partake in some good old fashioned London grub, look for pie shops in the east.
Nightlife in London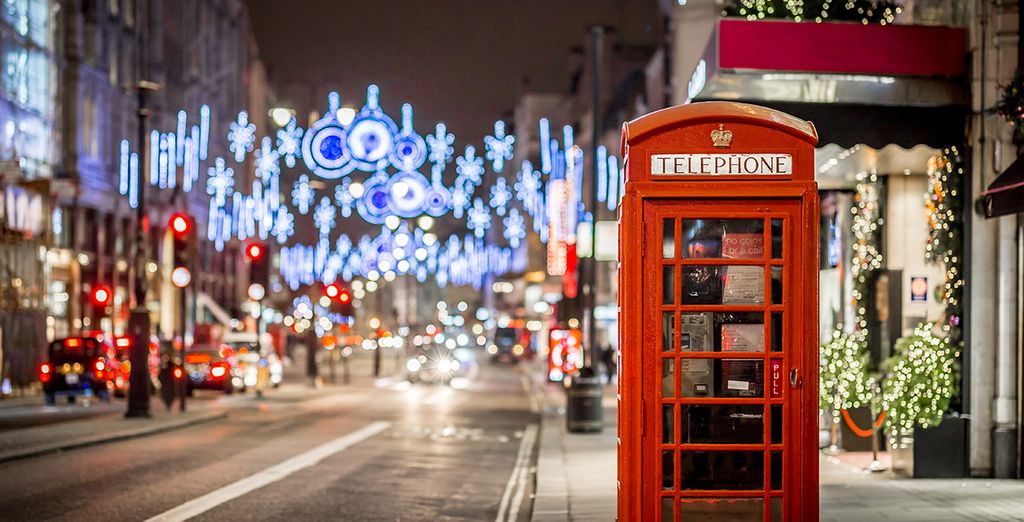 London's nightlife is unrivalled. The city boasts everything from first-rate theatre performances to live music gigs and pulsating clubs. The West End is where you'll find the bulk of theatres that rival New York's Broadway. Several performance spaces also host excellent classical and opera performances. Look for the Royal Opera House, Royal Albert Hall, Southbank Centre and Barbican for these esteemed events. If comedy is your thing, London has a wealth of late-night clubs too. For modern nightlife, Shoreditch, Camden and Soho remain prized club areas with excellent pubs and bars.
Our practical advice for a city break in London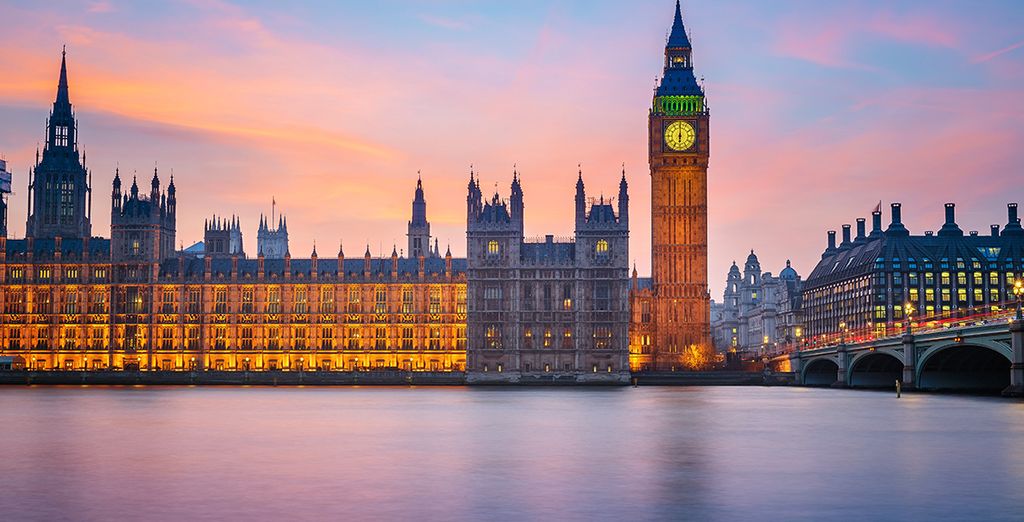 What to pack for a city break in London?
London is versatile in every way, including the weather. Be sure to bring all-weather clothes, waterproofs and sunglasses, just in case. You'll also want to pack comfortable daywear for exploring London's rich museums. Speaking of which, a good guide book with a London transport map is a must. When the evening draws in, bring something nice to slip into to enjoy London's best nightspots. Cash isn't king in London anymore, so you'll likely not need many notes or coins. Still, it's always best to bring some change for tipping.
What budget to plan?
London is surprisingly versatile when it comes to budgeting. The city is somewhat renowned for its expense, but you can easily get by more frugally. Still, plan to spend £12 to £18 on special exhibitions and up to £60 on theatre tickets. A normal, non-high-end meal should cost roughly £35 for two. Many restaurants add a 12.5% service charge these days. Otherwise, tip between 10% to 15%. Don't feel obliged to tip a publican serving a pint or pouring a drink – only for food.
Useful information before going to London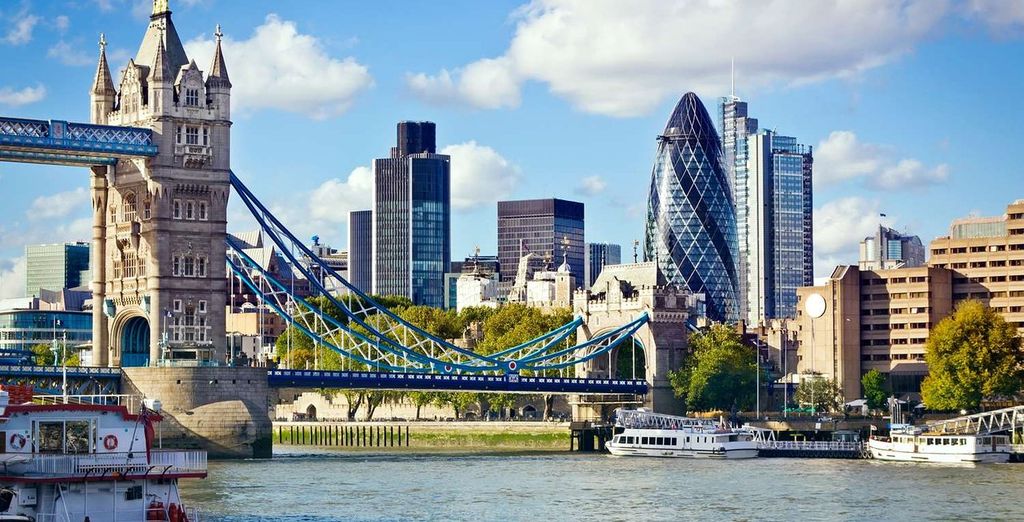 Londoners, and Brits in general, have a few endearing quirks that you should observe. Apologising is key. If you bump into someone, block someone's way or cause any other mishap, apologise. Londoners apologise for the minutest transgressions, even if they're not to blame. What's more, never queue jump. This may be the greatest sin in London!
Learn everything you need to know about London before your city break with our travel guide!