The Best Tours to London



Table of contents
London is a city of culture, venture on a London tour to witness one of Britain's most beautiful and iconic cities. The history of Great Britain has been preserved and displayed here for hundreds of years, from humble monuments to decadent palaces. The country's increasingly bright future can be seen through its contemporary architectural achievements, and these experiences are so unique to London that it's impossible to truly appreciate them anywhere else.
The city has a life of its own, provided by its intricate public transport system that works round the clock to ensure everyone gets around. With incredible nightlife, shopping facilities and contemporary architecture, London has become one of the 21st century's most influential cities. With some of the finest museums and attractions available, it is a culturally rich and diverse location to visit. Embarking on a London tour will reveal the true charm and beauty of life here.
The Voyage Prive travel expert's opinion on travelling to London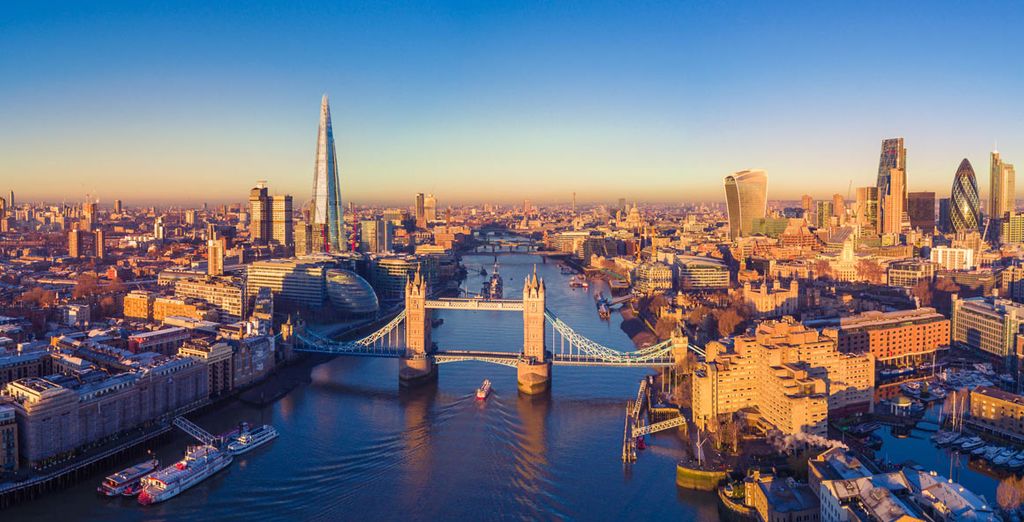 Here at Voyage Prive, we feel that touring London is the perfect way to enjoy and experience British culture and history. Elements of the country's culture have survived the great fire, the bubonic plague and even two world wars. London also has a future as a city of global influence. New and exciting things are constantly popping up all over the city, making it an amazing tourist destination and a unique experience for each and every visitor. London is now easier to explore than ever before, with London buses and tours travelling all over the city.
London is also a great destination for families to visit. With resorts focused around children and families, the kids won't be hard to entertain. Sanctuaries like London Zoo and Sea Life provide a great insight into wildlife with enjoyable activities, where children can also learn while they're having fun. The London Dungeon is also a great addition to London's long list of family-friendly attractions.
Britain is also famous for its unique cuisine, ranging from street food like the charming and humble fish and chips to the equally iconic roast dinner. There are thousands of restaurants within the city and the surrounding areas, including incredible fine dining experiences.
Another reason we feel like London is a great destination is due to the number of free attractions within the city. With all of these free attractions, it is possible to visit London and some of its most impressive sights on a relatively low budget. This makes it an extremely attractive tourist destination for all.
Top five things to do / see in London
Warner Bros. Studio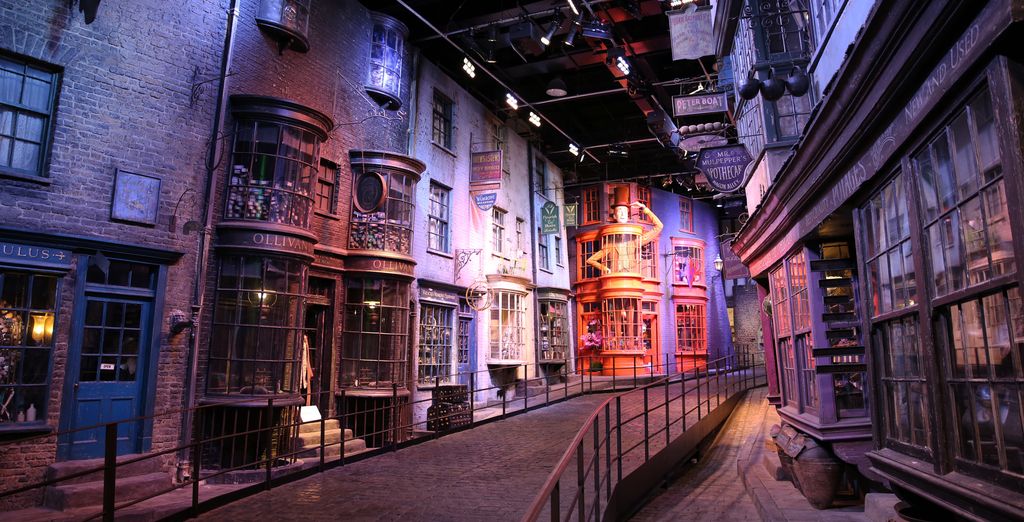 At the Warner Bros. Studio you will see the magic of Harry Potter brought to life. You will get a closer look at some of the costumes, sets and locations used in the films. The Warner Bros. Studio is one of London's most magical tourist attractions - it's perfect for any Harry Potter fanatic.
The Shard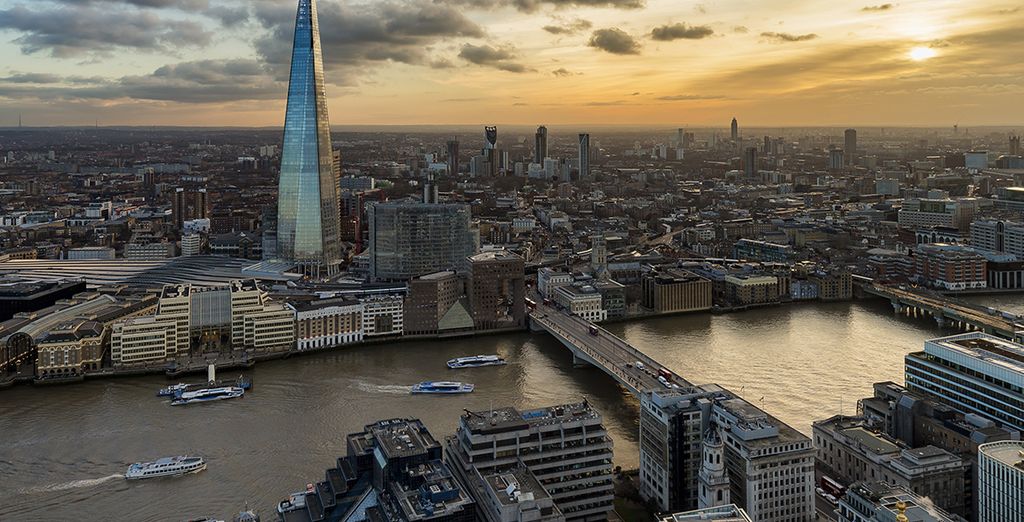 Visit The Shard to witness breathtaking and unique views of the city skyline 800 feet in the air. Classed as the tallest building in Europe, The Shard offers incredible views stretching up to 40 miles. This incredible feat of architecture is a must-see and makes London one of the most architecturally diverse cities in the 21st century.
The London Eye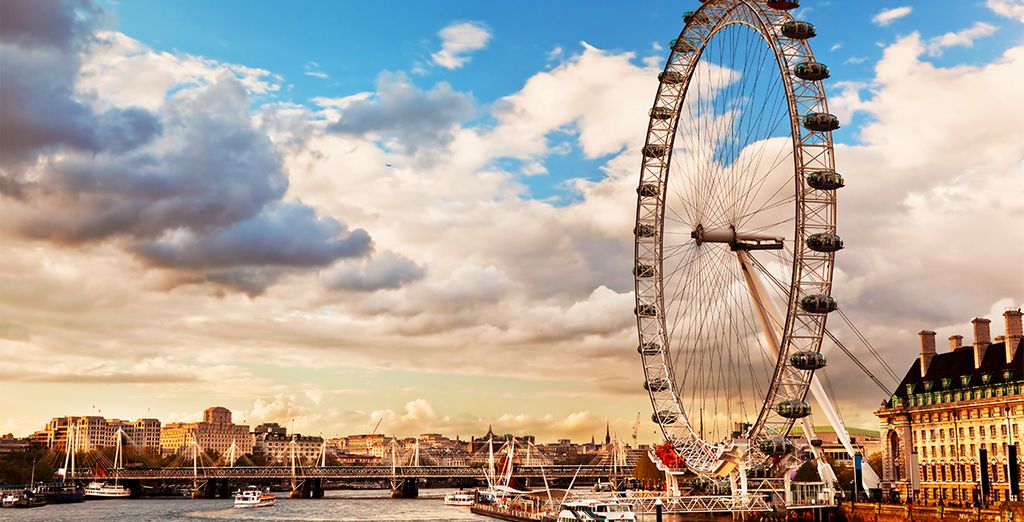 The London Eye is one of London's most recognisable landmarks. Seeing this first hand while on a tour of London is a must do but it is also possible to ride the London Eye too. The observation wheel has become a global icon and offers breathtaking views of central London, and the attractions surrounding it such as Big Ben and the Houses of Parliament. The London eye is hugely synonymous with the city and is a must-see for any tourist.
Madame Tussauds
In Madame Tussauds you can come face to face with the most iconic faces from around the world. With over 300 wax figures, Madame Tussauds is a place where you can experience a once-in-a-lifetime audience with many of the rich and famous. With interactive areas, you can take pictures with many of the most influential figures who ever lived.
The London Dungeon
Discover London's deep and dark history through the interactive adventures of the London Dungeon. Britain's grizzly yet fascinating past is brought to life by many guides and actors who will lead you through each gripping experience. From Jack the Ripper to the famous Gunpowder Plot, there is so much to learn at the London Dungeon.
Where to stay in London? The right private travel plan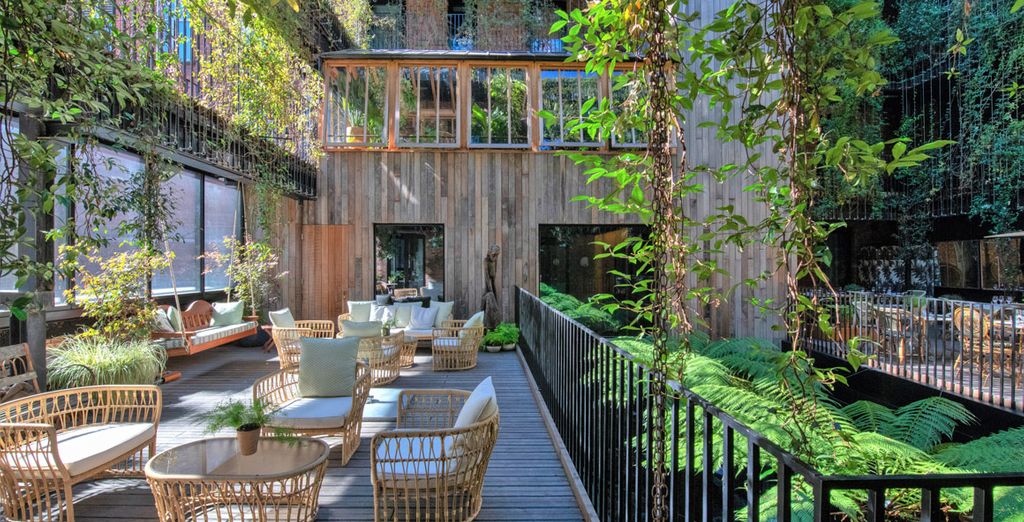 At Voyage Prive, we offer luxury hotels and getaways at an incredible price to all of our members. With our team of travel experts, we will make sure your trip is incredible but affordable. We offer hotels at the best price available with discounts of up to 70 per cent off. For example, stay at The Mandrake 5* for a natural getaway in the heart of London. Or you can explore the city with a Thames River Cruise !
We provide ATOL protection as well as customer care from our experts whenever you need it. We pride ourselves on putting our members first, and have received positive feedback from 95 per cent of guests returning from a Voyage Prive holiday. Our membership is free, so don't hesitate to get in contact with us online so you can start your tour of London today.
Practical information about London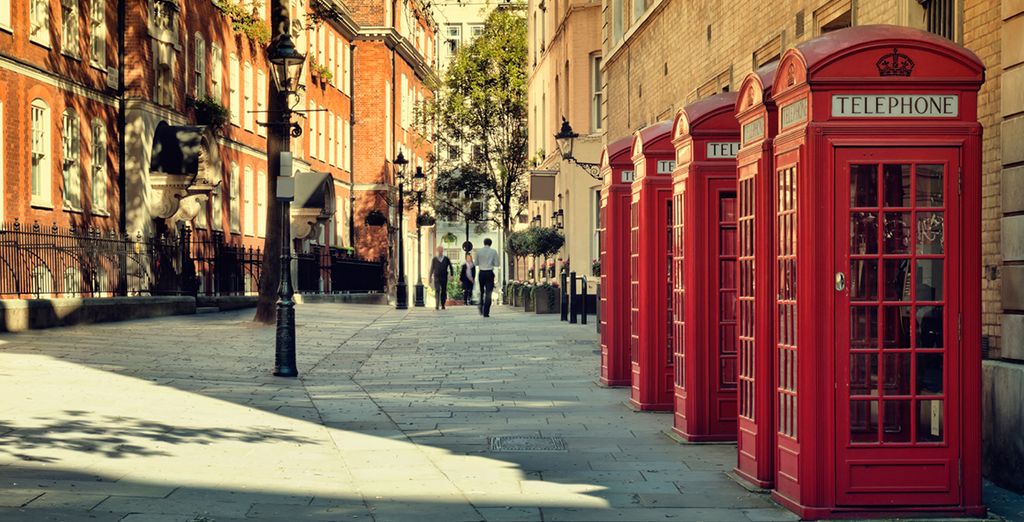 What's the weather in London?
During the summer, you can expect the weather in London to be temperate and warm, averaging 18 degrees centigrade. In winter, London experiences cold and often rainy weather, with temperatures averaging between 5 and 9 degrees centigrade.
With Tube links and public transport all over the city, it might be worth purchasing an oyster card or travel pass to make the most of all the public transport available to you. These can easily be purchased online or at the nearest underground station. It is also worth thinking about taking a London tour which can be purchased online.
What budget to plan?
Budgeting for London can average at around £145 per person a day or around £1,016 per person a week. However, with many free attractions within the city budgeting can be left to the visitors own interpretation, allowing for more stringent budgets.
FAQ London Tours
Voyage Privé launches new offers every day. Our travel experts negotiate for our members the best high-end hotels & holidays up to 70% off ! Register for free to access all the sales !
The Suite West 4* offers you a modern and minimalist atmosphere just a stone's throw from Hyde Park. The Capital Hotel 5* is located in a quiet area but nevertheless close to the main museums and emblematic places of the city. Or why not explore London with a Thames cruise?
London has so many places to visit! London Eye, Madame Tussauds, The London Bridge, Camden Town, Buckingham Palace, Harry Potter Studio...! Discover our best tips for a perfect London Tour !