The TOP 5 Hotels in Magaluf



Table of contents
The top 5 hotels in Magaluf
Searching for the perfect hotel in Magaluf? Pick from stunning sea resorts and tranquil beach stays at Voyage Privé.
Our best hotels in Magaluf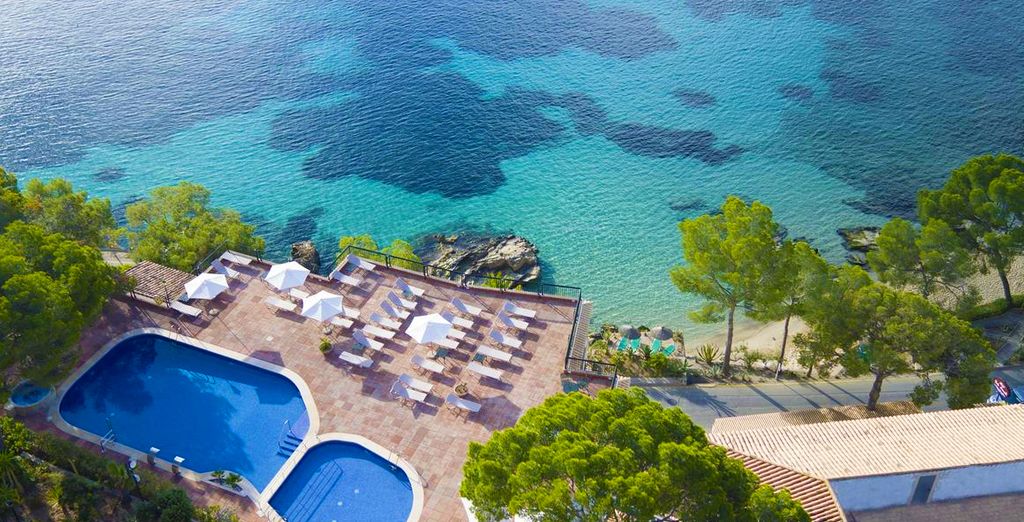 For families or couples seeking relaxation beside the beach, this is a top option. Nestled next to golden shores and captivating coves, it's a sun-kissed resort that boasts several pools and a spa. The hotel's interiors offer a welcoming blend of bright Mediterranean reds and cosy, floral prints.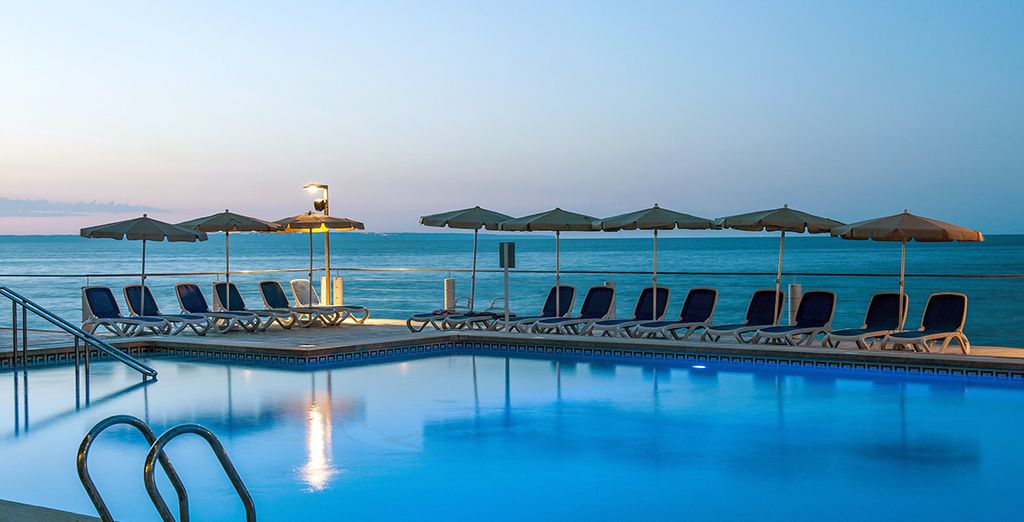 This peaceful waterfront resort overlooks the sparkling bay of Cala Viñas. Just 2 km from the heart of Magaluf, guests can relax at the spa or let loose in the bustling centre. This adults-only hotel boasts bright and airy rooms, which feature furnished sea-view balconies.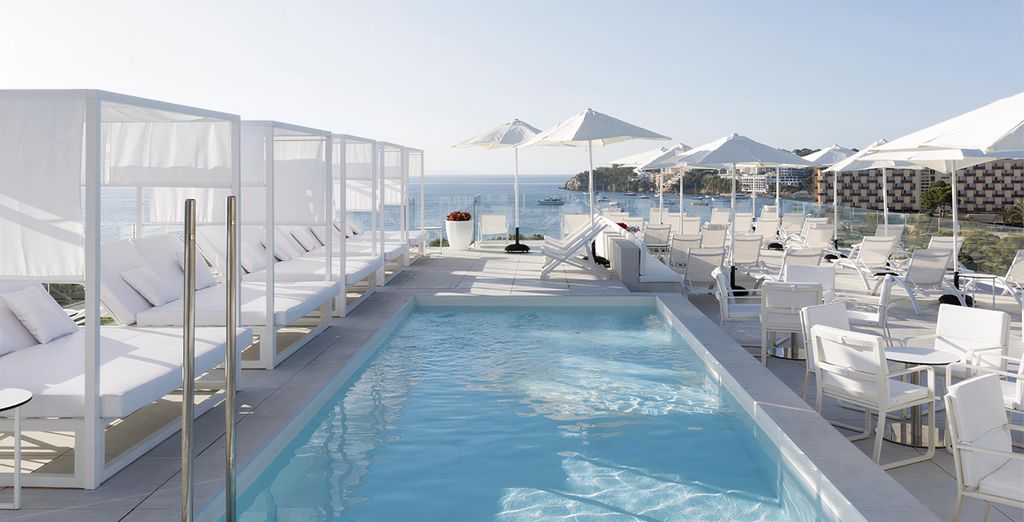 This sophisticated waterfront hotel is located just moments from Palma Nova beach, 3 km north of Magaluf. Boasting three swimming pools, including a rooftop pool bar, it's an ideal option for fun family holidays. Rooms are luxuriously decorated with bright nautical blues and crisp, airy whites.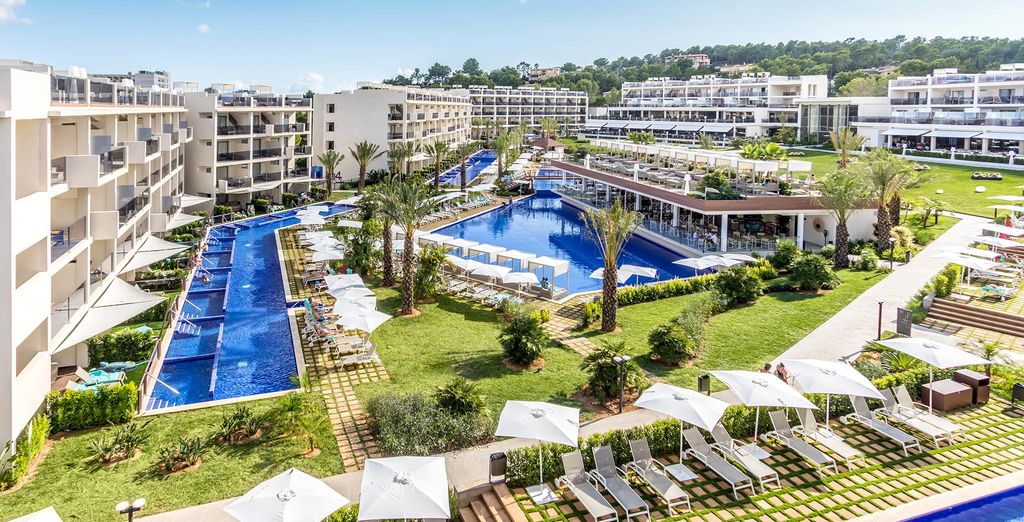 Escape to Mallorca's glistening south-eastern coast with this rejuvenating family-friendly resort. Home to multiple pools and a delightful dining terrace, guests can head to the beach or relax back at base. The hotel has been impeccably decorated with attractive mid-century modern furniture, and rooms feature stunning balcony terraces.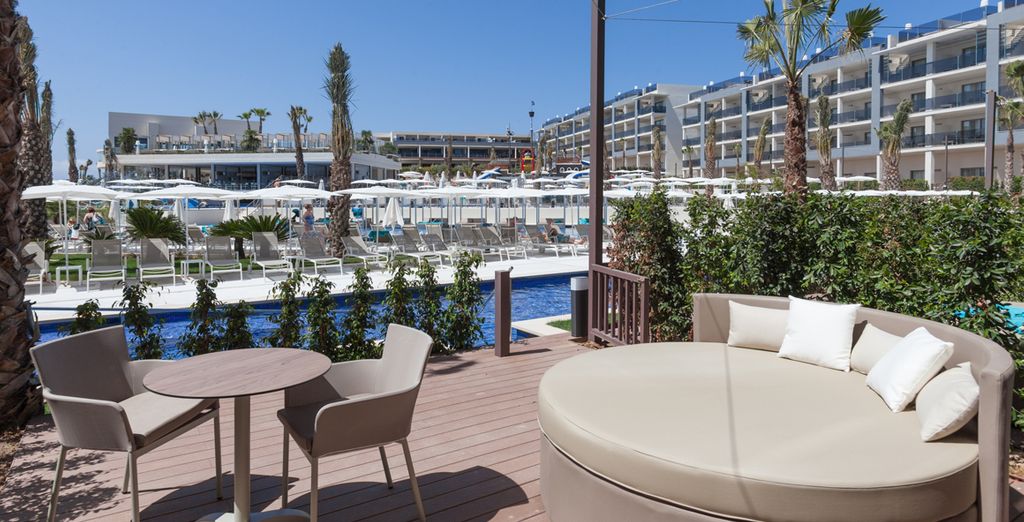 This sun-soaked resort on the coast of Mallorca offers elegant interiors and a wealth of premium facilities. Boasting several pools, a spa and a leisure centre, there are designated areas for children and adults. Rooms are spacious and bathed in natural light, offering luxury en-suites and a furnished terrace.
Services will you find in our hotels in Magaluf
Free Wi-Fi
Hot drink making facilities
Flatscreen TVs
Luxury bathroom amenities
Swimming facilities
Terraced dining
Waterfront bars
Spa treatments
Leisure facilities
Bookable excursions
Going on holiday in Magaluf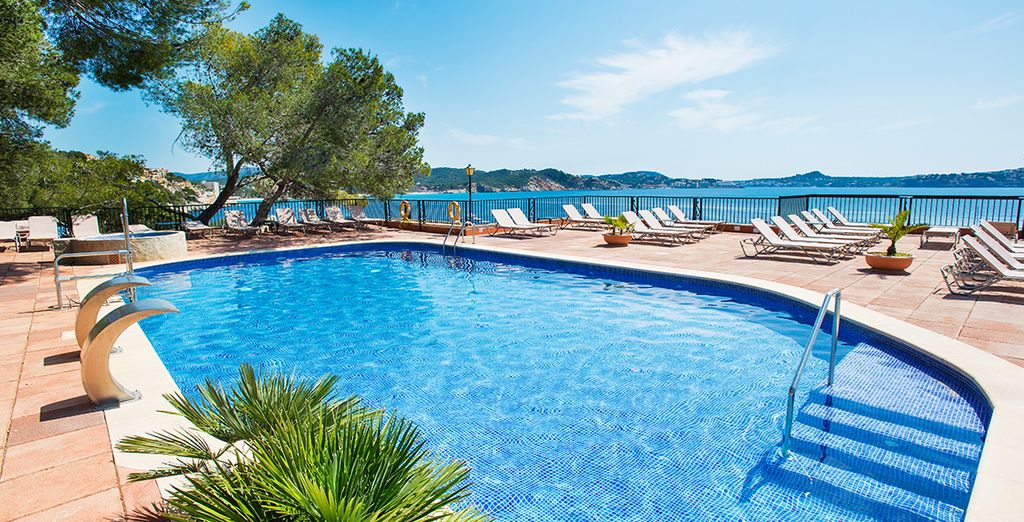 Magaluf bursts into life in summer with warm seas, clear skies and plenty of fellow tourists. Room rates soar along with the temperatures, and hotel places tend to book up. Still, resorts provide tranquil getaways from the hustle and bustle of central Magaluf. The shoulder seasons are from Easter to June and from late summer to October. Most hotels remain open for deal-seekers favouring the milder weather and low footfall. This period is particularly ideal for mountain or coastal hikes and kayaking excursions. Winter is the low season and can be mild to cold. Many resorts, hotels and restaurants close, but you'll have your pick of Magaluf and Mallorca's best beaches and walking trails.
Hotel offers at Magaluf convenient for all kind of travel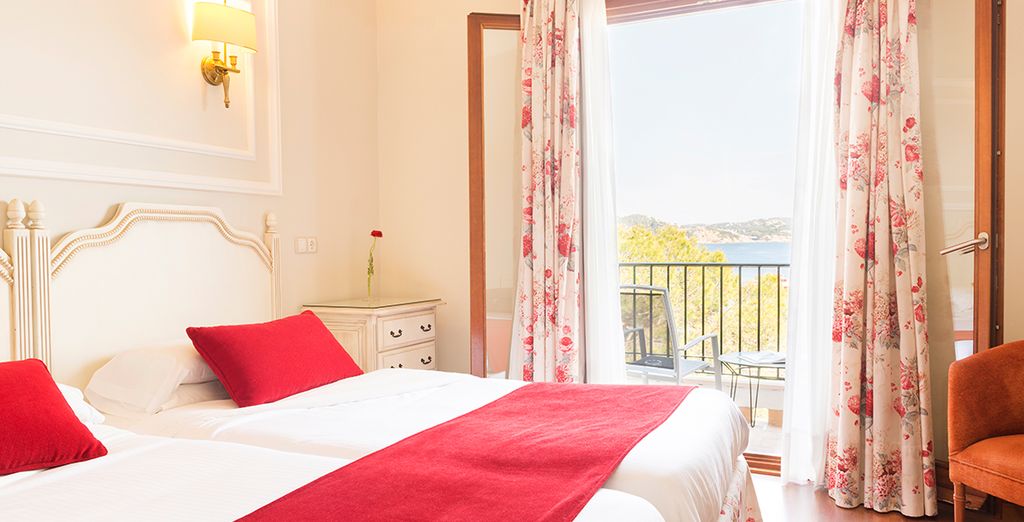 Magaluf may have a reputation as a youthful party-hard destination, but the surrounding region boasts tranquil shores for restful holidays. Families can choose from delightful resorts packed with activities and pool-based fun. Couples, too, will discover romantic retreats and quiet coves to explore. What's more, the local culinary scene is spectacular. Look out for novel Mediterranean restaurants combining classic Mallorca flavours with innovative world styles. For friends, day trips to vineyards, islands and honey-hued villages provide a welcome respite from the sea and sand. For those searching out the nightlife, they'll find that too. Magaluf's main strip still bustles with clubs and pulsating bars.
The range of hotels we offer at Magaluf
Spa resorts
Seafront resorts
Boutique hotels
Apart-hotels
Magaluf: what should we bring for a hotel stay?
Charging cables
Guide book
Comfortable walking shoes
Pack-away towel
Evening attire
Swimming gear
Suncare and tanning lotion
Sunglasses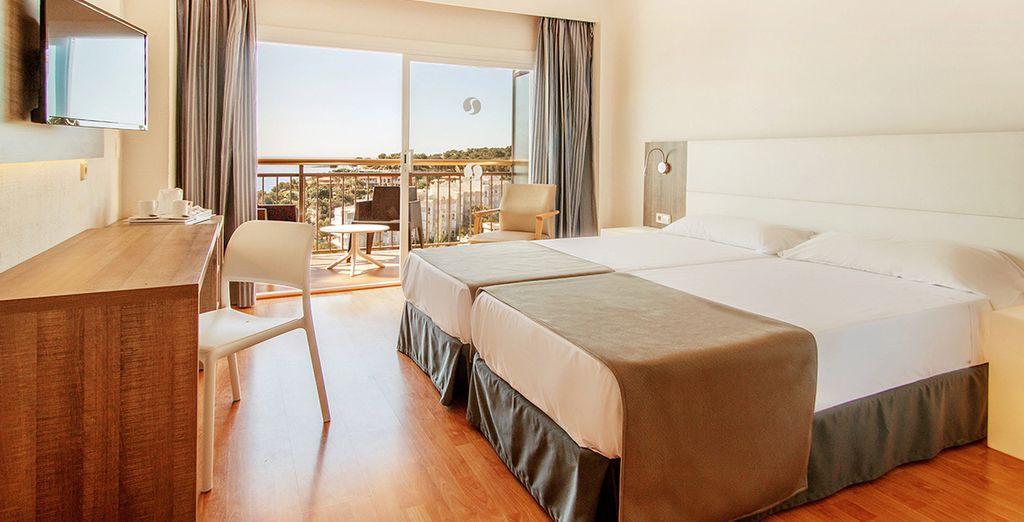 Your best hotel in Magaluf: how to get there and make your booking
How to get to Magaluf
While Magaluf doesn't have its own airport, international arrivals touchdown at Palma de Mallorca Airport. Then, from here, it's just a short 20-minute drive to Magaluf. You can opt for connections by taxi cab or local buses. Many of our resorts and hotels provide connections for your convenience. Once you're in Magaluf, you'll find rental cars or booked trips the best way to explore the area. Day trips from Magaluf to Mallorca's hinterlands, for instance, are only really possible by car. Another popular means of travel is by bicycle, an easy way to navigate Magaluf and its sparkling coast.
How to book your hotel in Magaluf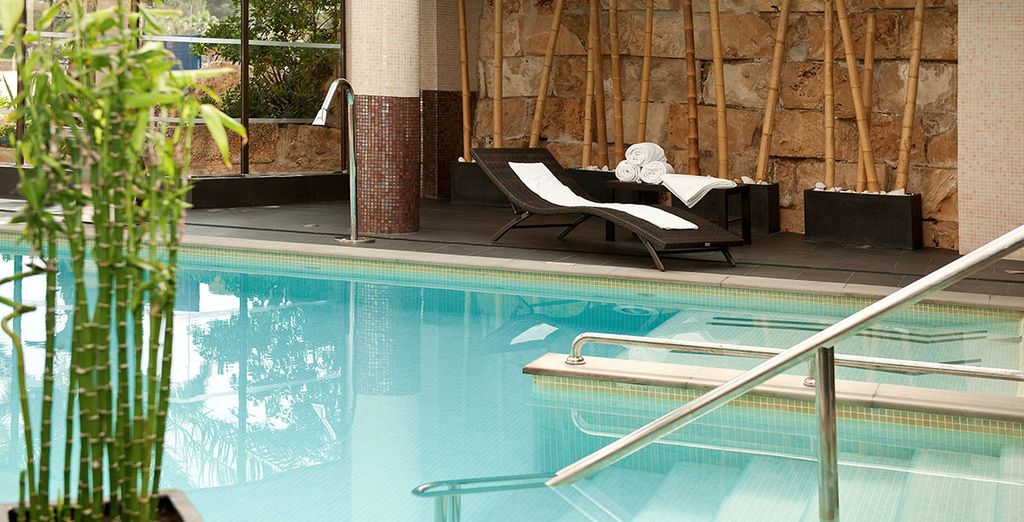 Looking for the best deals on Magaluf's top hotels? Voyage Privé is an exclusive booking platform that provides members with discounts of up to 70% off. It's free and easy to sign-up. Simply type in your travel dates to get started. You'll find a wealth of handpicked offers online, from package holiday deals to simple hotel bookings. You can even set up alerts to keep updated on the best available offers as they arrive. You can choose from award-winning resorts and luxury waterfront hotels in Magaluf through Voyage Privé.
The opinion of the Voyage Privé travel expert on Magaluf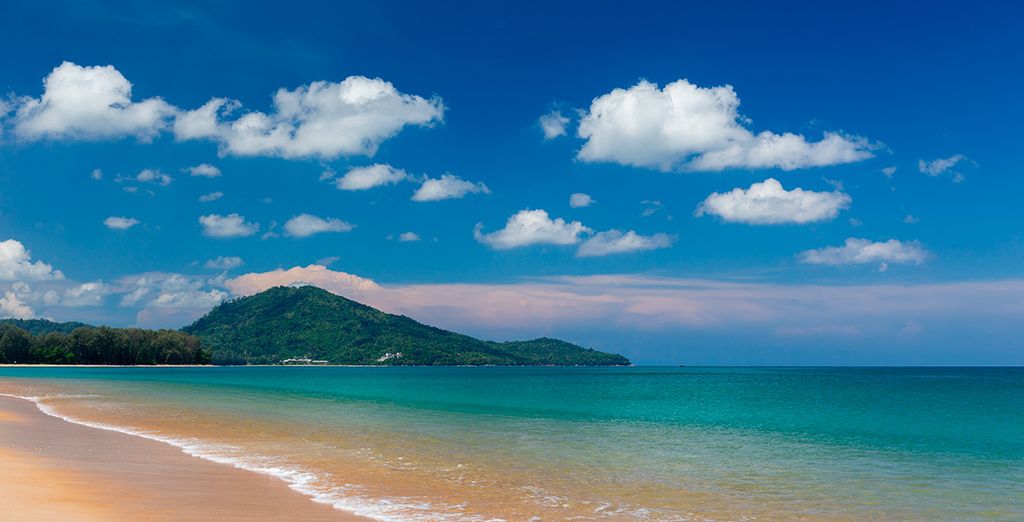 Magaluf has a big reputation for its pulsating party centre and youthful tourists. While you'll find world-class clubs and non-stop bars, it isn't all headaches and sunburn. Magaluf boasts some spectacular beaches and restful resorts that are geared towards pampered relaxation. Enjoy crystalline shorelines and sun-kissed coastal villages that will captivate with their culture and tradition. Most of all, this is a holiday destination where you can indulge in fine food cooked simply and to perfection.
Magaluf – more than just beachbound fun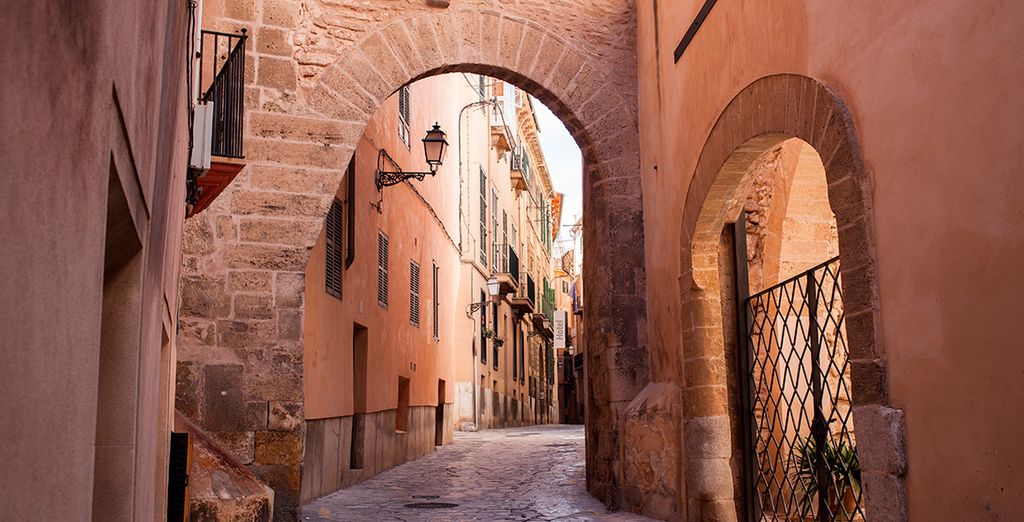 Magaluf may be a spectacular beach escape, but it also boasts mesmerising mountain trails. Due north of Magaluf, you'll uncover a wealth of hikes and sites that are perfect for day trips. The majestic Mount Galatzo peaks just 20 km north of the city, providing one of the best walks on the island. Another highlight is Camí de l'Arxiduc, a breathtaking region offering sublime ocean vistas.