Booking to Canary Islands



Table of contents
Have you always wanted to visit the beautiful Canary Islands? Why not make a plan for your trip? Here are some tips on how to find the top hotels at the best prices!
Discover the top 3 Canary Island hotels: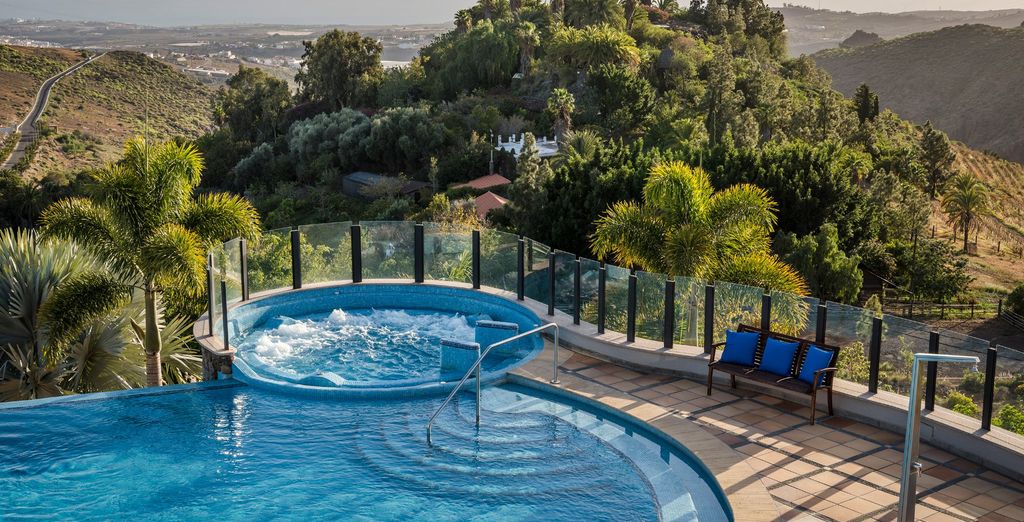 Warm sunshine, beautiful flowering trees and stupendous views out over the water conspire to make Casa Leon, situated on the island of Grand Canaria, a most attractive hotel. The rooms are designed with the comfort of guests in mind, and there is always a wide range of activities on offer, so you don't have to leave the hotel to have fun!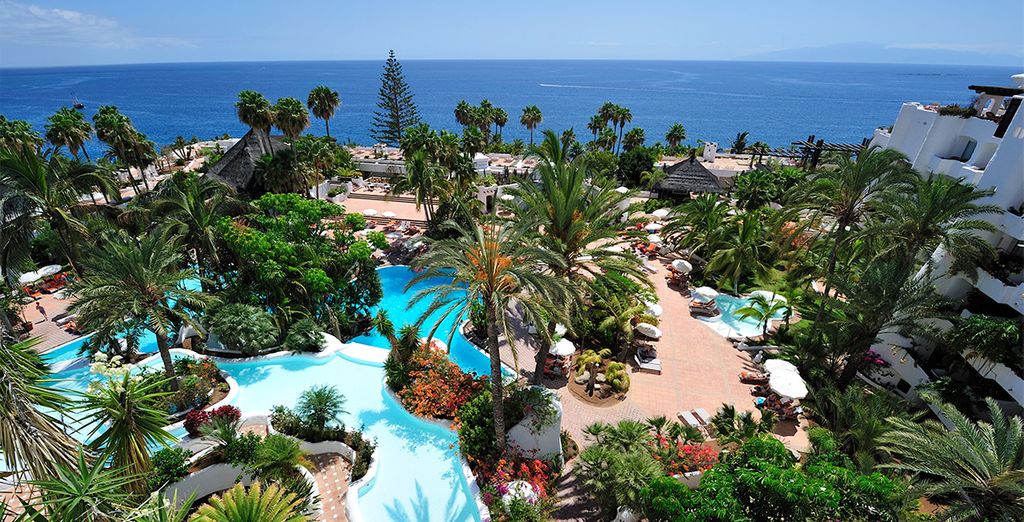 Get away from the hustle and bustle of urban life, and stay off the well-beaten tourist track – without losing any of the benefits of a high-quality Gran Canaria hotel stay, whether as part of a cruise or autotour, or as your sole holiday destination. This hotel is built on several terraces so there are plenty of stairs to help keep you fit, but this also means that almost every room looks out onto a semi-private garden which is a win, given the beauty of the location and the panorama offered by the sweeping views.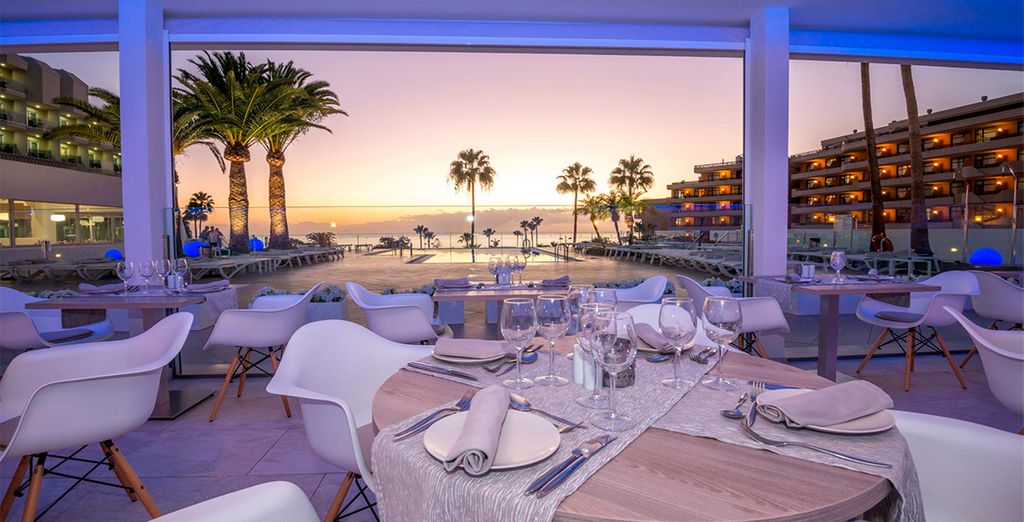 A fantastic, clean and welcoming hotel, even the heart-shaped swimming pool shows how much the island loves you! The soft sandy beach is just across the road from the hotel, making it an easy destination. But if even that seems to be too much effort, you can splash around in the infinity pool or simply sit back and allow the talented team of entertainers to amuse you.
Why choose the Canary Islands?
The Canary Islands offer Spanish culture, European customer service alongside a warm African climate – why not choose them for your next getaway?
How to make your Canary Island booking
It is very simple. Just click on the link and fill in your details to take up the offer that is available – it will be detailed for you, on or near the link. If there is no saving on the Canary Island hotel that you would like to visit, simply create an alert, then sit back and wait for an offer on your dream destination to ping into your inbox.
Different ways to plan your stay
You can book just the hotel of your choice, or you can take advantage of our full service for both your flight and a hotel in the Canary Islands. Both options have their advantages: which you choose depends entirely on your plans.
Best cities to find hotels on the Canary Islands
Las Palmas:
This coastal city is the capital of Gran Canaria, and it is deserving of the title from its sheer beauty alone. The city was founded in 1478 and boasts a rich, and now protected – the oldest quarter is a World Heritage Site – cultural heritage.
Santa Cruz de Tenerife: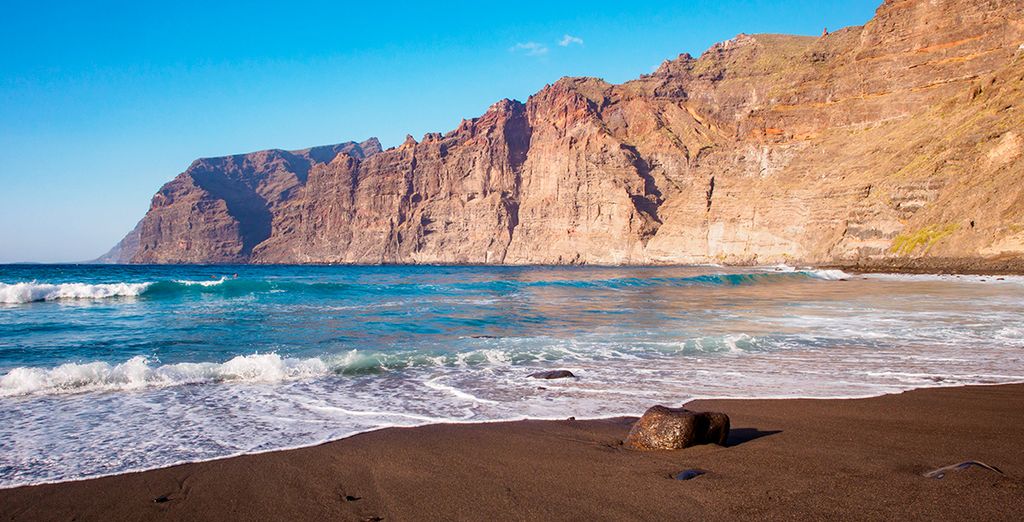 This city is, in some ways, a mirror of Las Palmas on Gran Canaria – it is also a coastal capital city, this time of the island of Tenerife. Santa Cruz de Tenerife also has some wonderful old architecture, but is also a bustling metropolis, offering a gateway to mainland Spain and the rest of Europe. It is a great place to shop, with plenty of bargains to be snapped up, as well as offering all that might be expected from a seaside resort. This is just one of the popular stops on the many cruises that travel throughout the islands.
Maspalomas: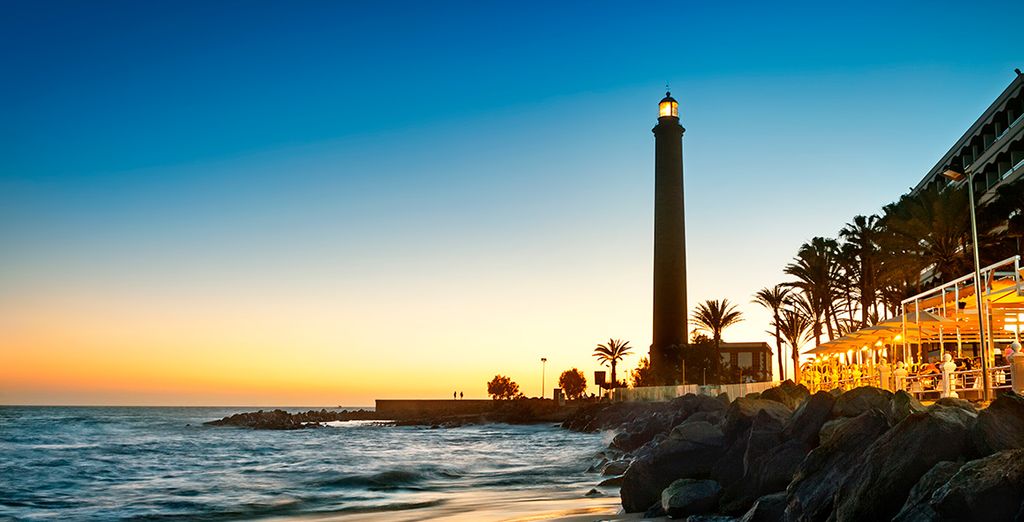 Not your typical beach resort, Maspalomas offers all the amenities that might be expected of such an establishment, but it also boasts thriving and varied birdlife. You can enjoy the bustling community ambiance, or you can escape into solitude on the ancient dunes that rest nearby.
Corralejo: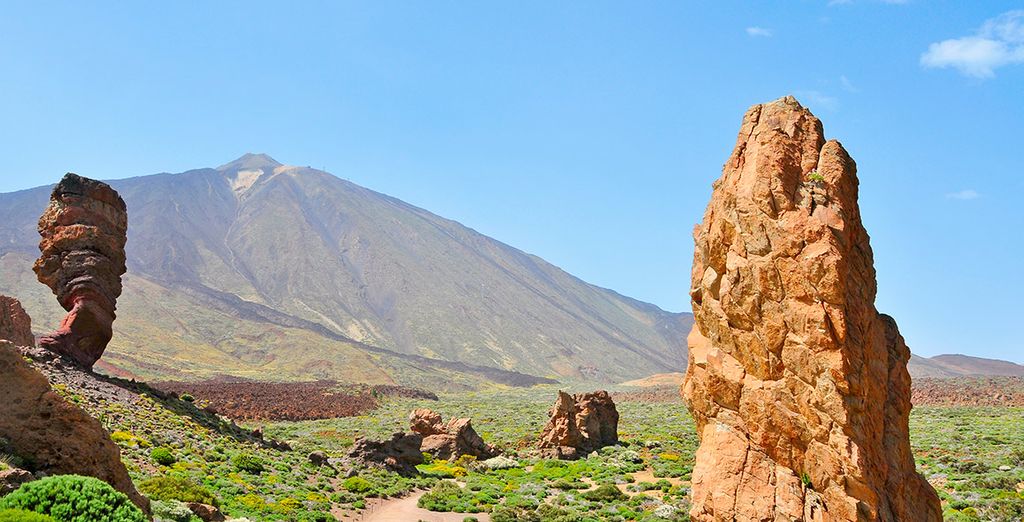 This town is found on one of the smaller Canaries, Fuerteventura, and boasts an extinct volcano, a nature reserve that is home to endangered wildlife, and a lively beach-side life.
Los Cristianos:
Tenerife is home to this town, which boasts a range of water activities, a thriving promenade, and even a zoo. There's a little bit of something for everyone here, with the rest of the Canaries' biggest island readily available for the more adventurous.
Why should you go to the Canary Islands?
The Canaries are close to Africa which means they enjoy good weather most of the time. The climate is stable and offers long runs of warm sunny days – even when the rest of Spain is feeling the chill of winter! The terrain is so diverse that you would be forgiven for thinking that you are travelling much further away than the islands really are. This diversity allows for stunning photographs to be taken, and unforgettable memories to be made.
Canarian cheese and wine is second to none: each island produces at least one type of award-winning cheese, as well as wonderful wines, naturally sweetened and strengthened by the sun. Speak to your hotel about a tasting or simply try them straight off the menu. There are plenty of activities on offer for the adrenaline junkies, and equal opportunities for lazy days on the beach or by the pool – there is a little something for everyone. Oh, and by the way? The islands are not named for the little bird: the bird is named for the islands which were, in turn, named after… dogs!
Five best things to do in the Canary Islands
1. Lie on a beach sipping on tall iced drinks.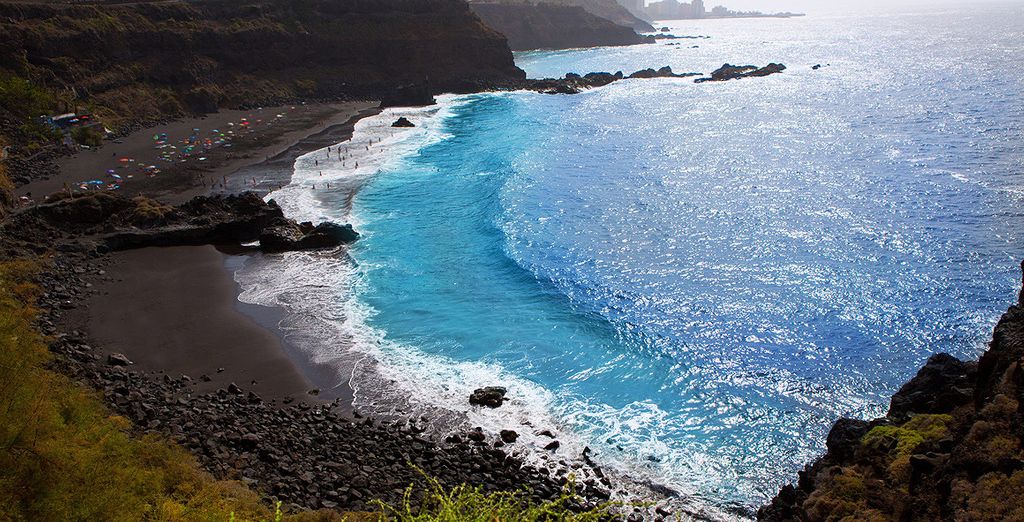 We go on holiday to get away from the cares and worries of daily life, and simply taking the time to actively do nothing is a great antidote to stress. You may think that you are being lazy, but you are actually investing in self-care.
2. Wander the ancient areas of many of the towns, taking in up to six hundred years' worth of history in one stroll.
The Canary Islands have been occupied since before prehistoric times, with ancient writers speaking of disused temples and other buildings, and continuously occupied since the 1300s or shortly before. Many towns and cities have old quarters in which ancient buildings and practises are still upheld and revered.
3. Explore the rural areas.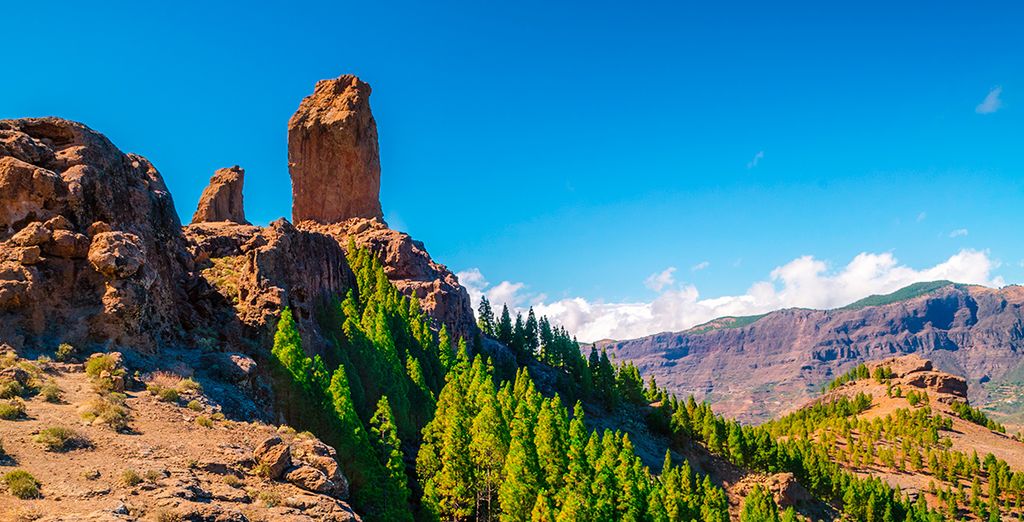 Unexplored dunes, volcanic craters (extinct and therefore safe!) and the many natural beauty spots and nature reserves... The Canaries are uniquely positioned off the coasts of Africa and Europe, and this is reflected in the diverse wildlife and terrain. The skies above the islands are so clear that the Milky Way can be seen from here – making it even more attractive to photographers of all calibres.
4. Admire the wonderful architecture, and then shop until you drop!
After exploring the old quarters and marvelling at the beauty of the old buildings, make sure you take in the more modern areas too! The Canary Islands are ideally situated to enjoy lively 'passing trade', so to speak, with just about any country able to send goods by shipping container. This means that you are likely to find tremendous bargains in even the latest must-have items.
5. Recharge and unwind in comfort as you enjoy superb service and comfortable hotel rooms.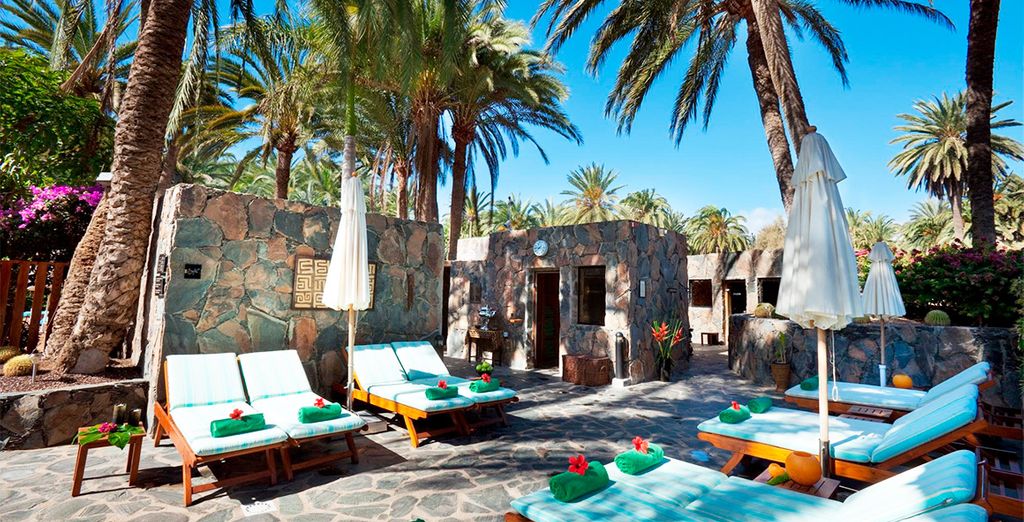 Canary Islanders are multi-lingual, welcoming, and have high standards of customer service. This means that your time away from your hectic regular life will be even more restorative, enabling you to fully relax, and return home rejuvenated and ready to go!
If you need more information, don't hesitate to check all our booking offers !
Weekends to Canary Islands