Best Resort in Fuerteventura



Table of contents
Looking for the perfect place in Fuerteventura? Voyage Privé is your one-stop shop for all luxury travel destinations and deals. Whatever type of traveller you are, we offer something ideal for you, including a broad range of resort spas, boutique hotels and fully-equipped modern accommodation. We have hand-picked the following places for you in Fuerteventura.
Our best hotels in Fuerteventura: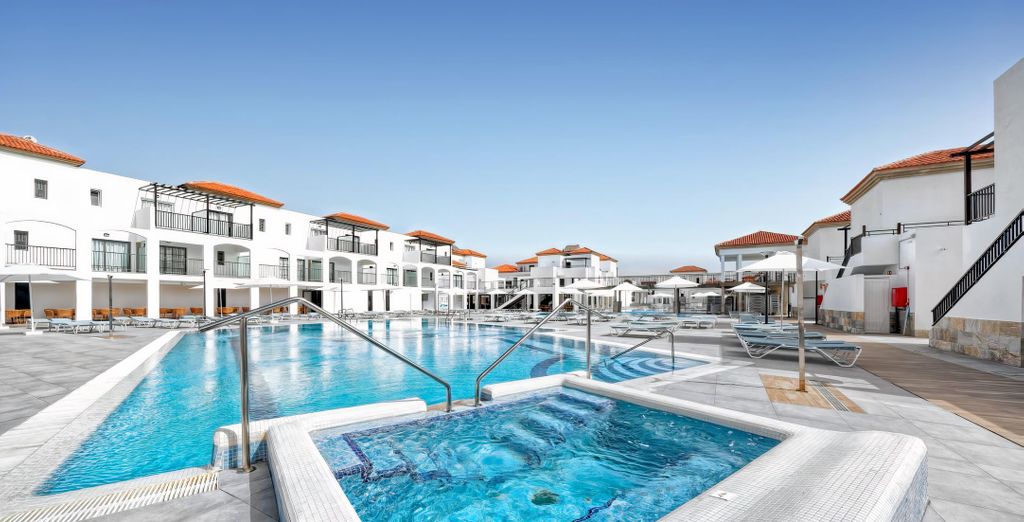 Tucked away in Canaris, Fuerteventura is the Broncemar Beach Suites Hotel. This is a four-star getaway resort where you can enjoy the spectacular sun-soaked island while absorbing the fresh air that is all around. Furthermore, it has elegant apartments that embody modern Spanish villas. Here, your stay will be utter bliss.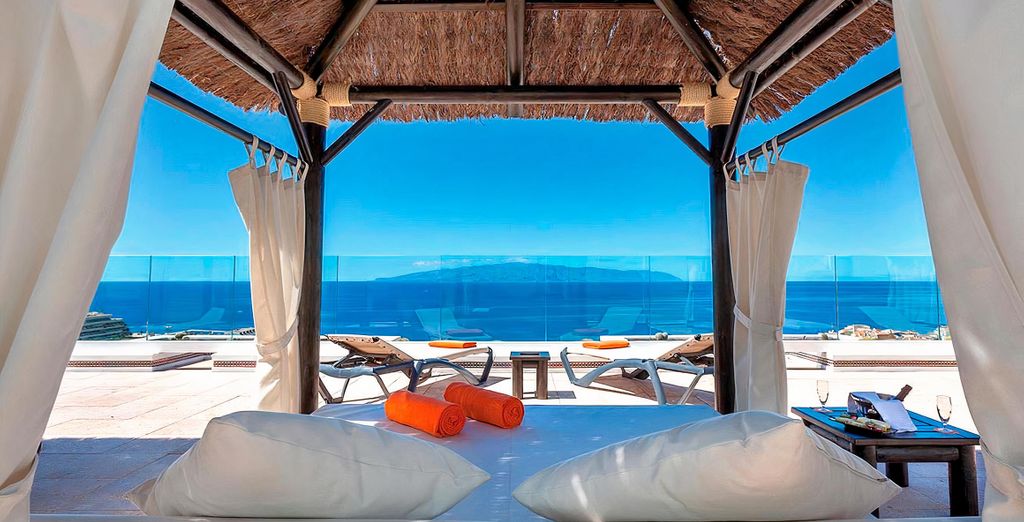 If you desire to embark on an unforgettable family holiday in Spain, then the Landmark Costa Los Gigantes is just what you need. Here, you can enjoy the all-year-round sunshine from a spacious ocean-view suite as you engage your tastebuds in mouth-watering Spanish delicacies. Further, you can complete your stay here with a trip to the spa, play on the tennis courts and take a dip in one of the six swimming pools.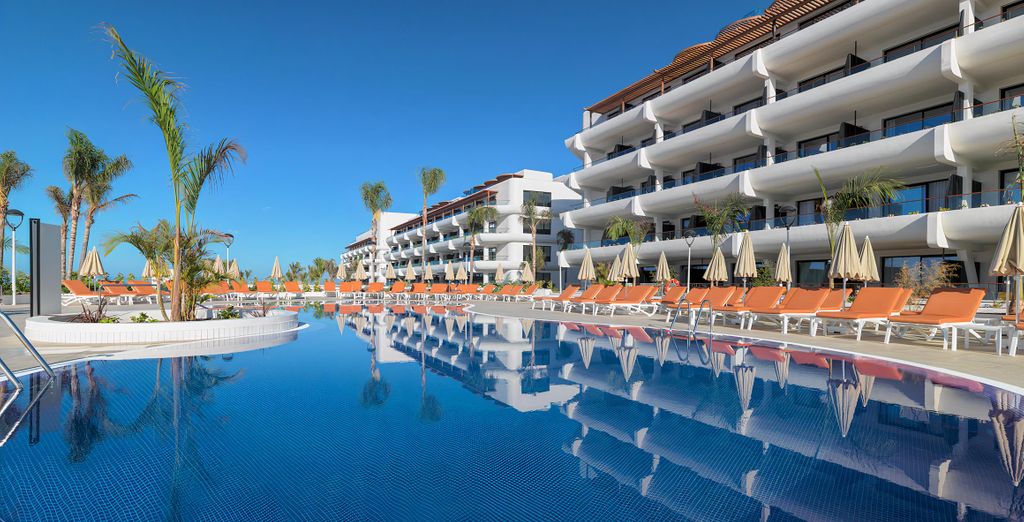 Facing the sea in Playa Paraiso, the H10 Atlantic Sunset Resort is a five-star establishment with modern facilities that are perfect for a sun-soaked break. It has world-class rooms, large swimming pools and a broad range of dining options. Here, your family will be treated to a fun-packed entertainment programme. Additionally, this resort has a recommended zone just for adults. While there, you enjoy customised care and other leisure activities.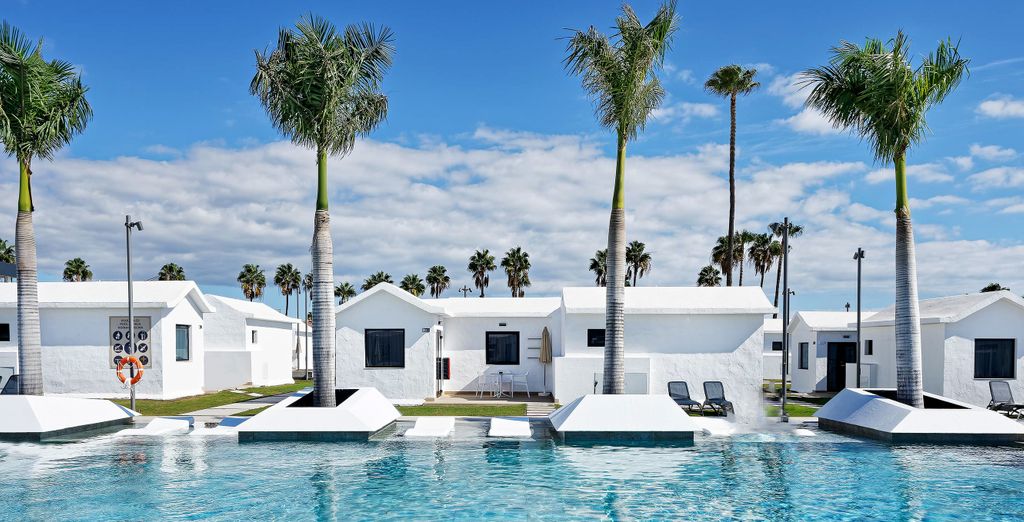 Escape to Gran Canaria for a memorable stay at the beautifully renovated Club Maspalomas Suite and Spa. This is a four-star establishment that is just a stone's throw from the Maspalomas dunes. At the hotel, you will get to dine at the hotel's beautifully decorated restaurant and enjoy a swim at the magnificent pool. Complete your stay by unwinding at the Zen Spa to soothe your soul.
Services you will find at our hotels in Fuerteventura
Here is a shortlist of some of the most requested services that are available in these luxury hotels:
Complimentary Wi-Fi
Modern fitness centres and swimming pools
Spa treatments
In-house massage
Room facilities, including mini-bars
Going on holiday in Fuerteventura
Fuerteventura is undoubtedly a lovely place to visit any time of year. However, the best time to travel here is late spring or early summer. This is because peak temperatures are not too hot. At this time, there is plenty of sunshine, rainfall is minimal and the humidity is also low. There is up to nine hours of sunshine per day during this time of year and the weather conditions for your stay here will be comfortable.
Hotel offers in Fuerteventura convenient for all kinds of travel
All our resorts in Fuerteventura are fully packed with fun and engaging activities suitable for families, friends, couples and more. You can choose to visit the spa and get a massage or even get your nails done. If you are a fitness enthusiast, you have unlimited access to the gym, or you can choose to take your morning runs on the extensive sandy beaches. In addition, children have their own swimming pool and access to Wi-Fi so they can watch their favourite shows. Other fun activities to look forward to may include tennis, beach volleyball, bowling, obstacle courses, card games or beachfront dining. Whatever your travel needs, they will be met in Fuerteventura when you book through Voyage Privé.
The range of hotels we offer in Fuerteventura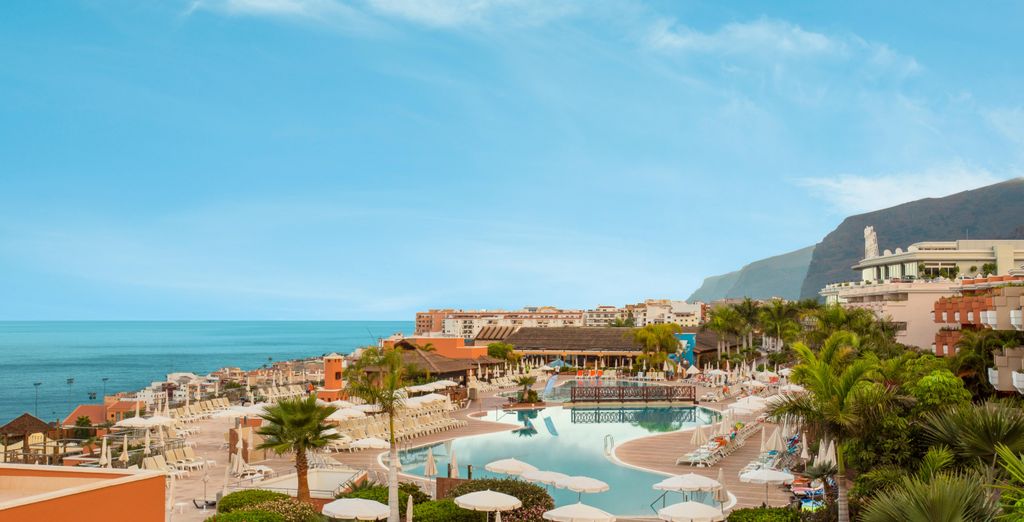 Our recommended hotels in Fuerteventura include almost every category. We have adult-only resorts, luxury hotels, beach resorts, river resorts, economy resorts, hill retreats, four-star hotels and five-star hotels.
Fuerteventura: what should we bring for a hotel stay?
Most of our hotels are fully-equipped with toiletries and everyday items, allowing you to travel more conveniently. Some of the essential things to pack include suntan lotion, a sun hat, a travel umbrella, sunscreen, sunglasses, chargers, headphones and swimwear.
Your best hotel in Fuerteventura: how to get there and make your booking
How to get to Fuerteventura
Fuerteventura is an island located in the Eastern Canary Islands and is easily accessible by air or sea. It has three ports and is well connected to the UK with flights available from most main airports to El Matorral Airport in Fuerteventura all year round. Flights from the UK take around 4-5 hours.
How to book your hotel in Fuerteventura
To book the best hotel in Fuerteventura, simply sign up to Voyage Privé for free. This will allow you access to exclusive deals, which you can choose from. You can find the exact type of hotel you like, such as family-oriented, adult-only, secluded or near the main attractions. After settling on one, book your slot conveniently via the website and take full advantage of the exclusive offers on luxury hotels that are dedicated to our members.
The opinion of the Voyage Privé travel expert on Fuerteventura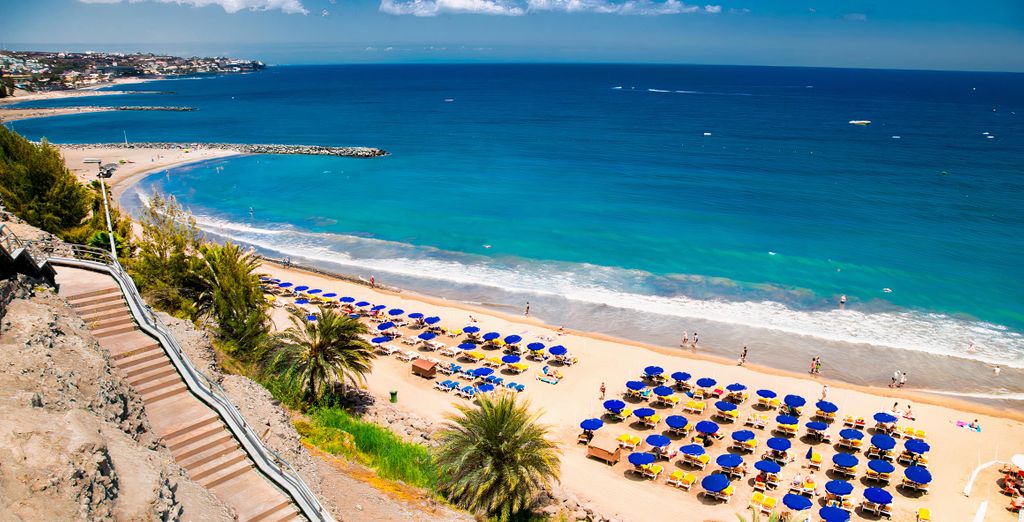 Our experts who have extensive knowledge about this island describe it as the perfect blend of arid landscapes, fantastic beaches and sleepy fishing villages. Fuerteventura is the second-largest island in the Canaries, where tourists and visitors immerse themselves in the bizarre volcanic rocks, rolling dunes and stunning dormant volcanoes. It is the perfect travel destination for anyone looking for a sunny beach break.
Fuerteventura, home of the golden coastline and rolling dunes
Fuerteventura is not only a geographically unique destination but is also a beautifully tranquil place. Here, you will get to explore a unique island and experience nature in all its glory. Enjoy action-packed water-based activities or simply bask on the beach and discover sheltered coves.