The Top 5 Dublin Hotels



Table of contents
Are you looking for the perfect hotel in Dublin? Here are our recommendations for the five best hotels in Dublin in terms of luxury, sophistication and style.
Our best Dublin hotels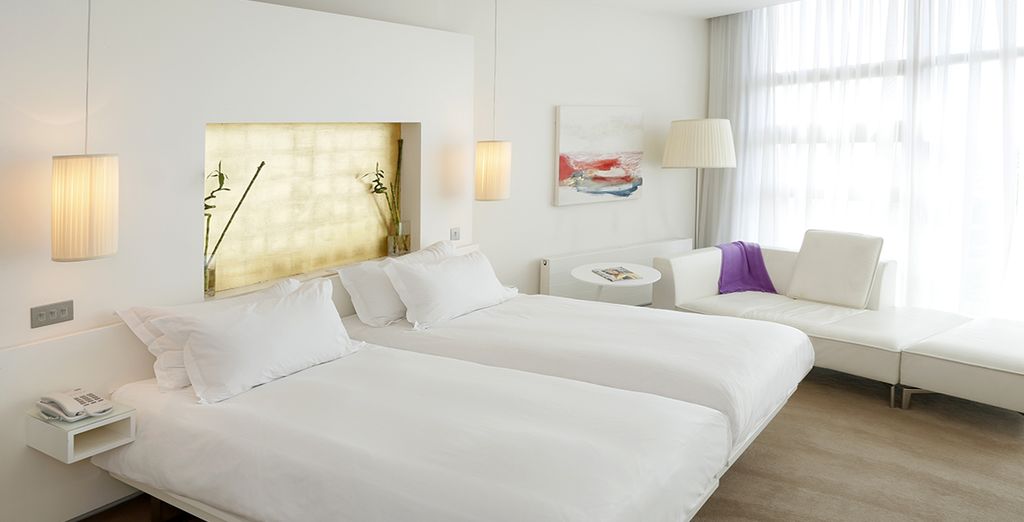 The Beacon Hotel is a designer luxury hotel in every sense of the word -it was designed by Philippe Stark! Dining at the hotel's restaurant is a must for the expertly prepared Thai cuisine.

Located in the heart of Dublin, Hotel 7 is an ideal base for exploring the city. Hotel 7 has sleek modern interiors and all the amenities discerning guests could require for a well-heeled city break.

The Royal Marine is a wonderful four-star retreat with outstanding views across Dublin Bay. Guests can look forward to delicious meals, smart and spacious bedrooms and indulgent spa amenities.

Situated on the outskirts Dublin, the four-star Clayton Hotel Leopardstown offers superb hospitality. Excellent transport links allow guest convenient access to the wealth of history, culture, and museums of Dublin, not to mention the chance to explore the beautiful surrounding mountains and countryside.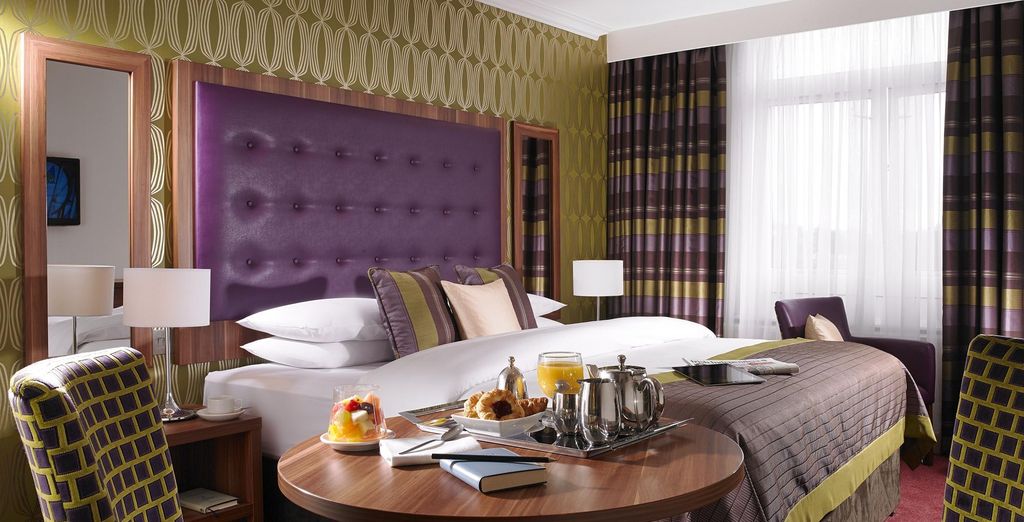 Dublin Skylon Hotel is a four-star hotel with the confidence to express its individuality and unique Irish character. The hotel has an enviable location in central Dublin, just a 15-minute walk to Croke Park and a quick drive from Dublin Airport.
What services will you find in our hotels in Dublin?
Here is a list of the most requested services and often available in our luxury hotels:
Private parking,
Flat-screen televisions,
Comfortable bed with immaculate bed linen,
Air conditioning and central heating
Half board/restaurant,
Spa with a range of treatments
Jacuzzi,
Swimming pool
Golf
Concierge service
Free wifi
Room service
Hotel rental offers in Dublin, convenient for all kind of travel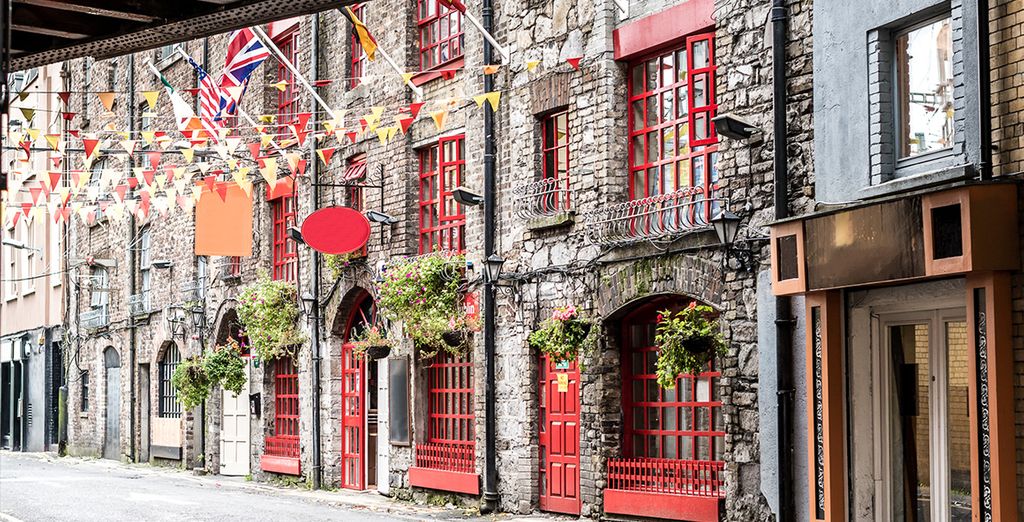 Dublin is a city with a vast range of hotels from which to choose. Our hotels in Dublin are suitable for all types of holiday, whether it's for a romantic weekend break, a family holiday or a working stay. If you are planning to stay with family, friends, as a single person or as a couple, for sports activities - we have it covered!
The range of hotels we offer in Dublin
We currently have an extensive list of hotel offers available according to the type of establishment:? from grand old hotels such as the Clayton, Leopardstown, quirky bed and breakfasts, spacious and modern city-centre luxury hotels and boutique hotels specialising in spa treatments.
Dublin: What should we bring for a hotel stay?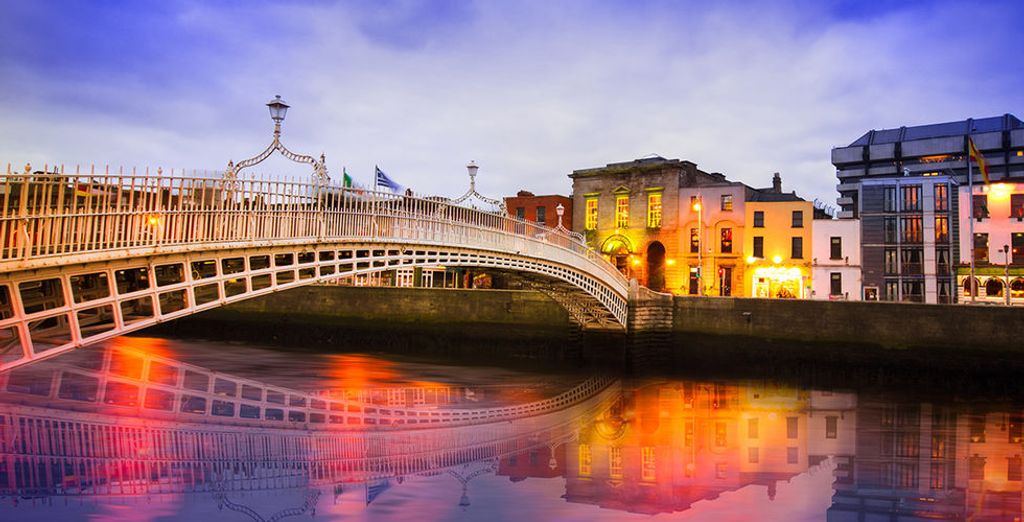 Ireland is a country that is known for its changeable weather so pack for all eventualities, especially a lightweight waterproof coat or jacket - after all, it's the rain that is responsible for making it the 'The Emerald Isle'! What you need to pack depends on the type of holiday - for a golfing break, pack trousers, shirts and shoes; for a weekend hiking in the mountains, pack your comfiest walking boots. Regardless of the nature of your holiday, pack your favourite toiletries and a bathing costume if your hotel has a pool - the majority of our luxury hotels do.
Your best hotel in Dublin : how to get there and make your booking?
How to get to Dublin
There are two ways you can get to Dublin as the Republic of Ireland is an island. You can catch a flight which lands in Dublin Airport or you can book passage on a ferry. It depends on where you are travelling from; the majority of countries in Europe have flights to Dublin every day. Ferries travel to Dublin from the ports of Holyhead, Liverpool, Douglas and Cherbourg in France.
A flight from Bournemouth to Dublin takes approximately one hour, while the ferry from Holyhead to Dublin takes 2 hours 15 minutes. The beauty of taking a ferry is the fact that you can take a car. However, there are excellent car hire services and public transport links in Dublin.
How to book your hotel in Dublin
Booking your hotel in Dublin is easy: register online to take advantage of exclusive offers dedicated to members only on luxury hotels.
The opinion of the Voyage Prive travel expert on Dublin
Dublin is simply teeming with literary associations: James Joyce, Oscar Wilde, Jonathan Swift, and Maeve Binchy are just a few examples of writers who have been inspired by this wonderful city to create some of the best works in the world.
The food in Dublin is well worth exploring. Many Irish chefs are beginning to make a name for themselves internationally and important food festivals are held every year. Ireland offers a lot in terms of fresh ingredients and local produce and Dublin also offers a wide choice when it comes to cuisine from around the world.
As well as being the home of Guinness, Dublin is also known for its hundreds of pubs - we recommend heading to the Seisul, local pubs off the tourist trail where traditional live music is played. Be warned, you'll find it hard not to dance once the music starts. And the pubs are also the best place to experience the 'craic' of the wonderful people who make Dublin such as special place.
Dublin, a city of commerce, culture and folklore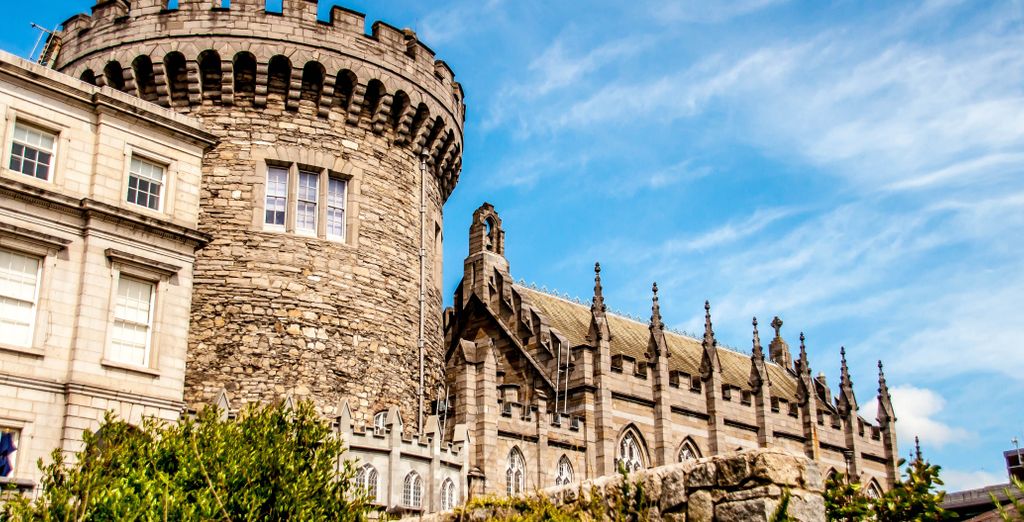 Cobbled streets, impressive architecture, atmospheric pubs -there are so many reasons why Dublin should be at the top of your bucket list. And Dublin is on the coast with glorious sandy beaches, not to mention the River Liffey which bisects the city. Dublin is a warm, friendly place that will stay in your heart forever - don't put off the chance to discover the wonderful capital of Ireland.