The top 5 Cottage Hotels in Ireland



Table of contents
The top 5 cottage hotels in Ireland
Looking for an Irish stay that captivates the imagination? Discover Ireland's mesmerising landscapes with a charming cottage stay. Choose the perfect remote getaway with Voyage Privé!
Our best cottage hotels in Ireland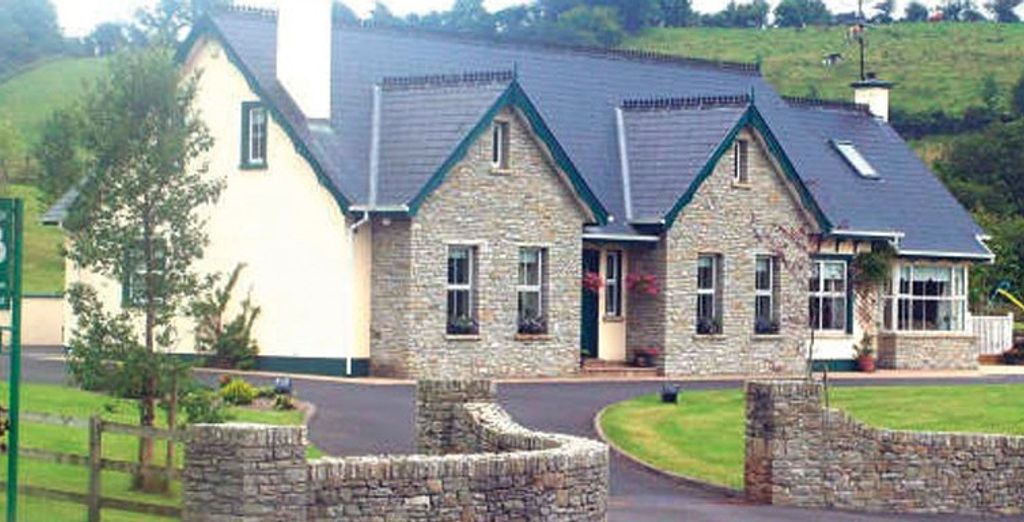 This delightful stone-built family-run cottage B&B is situated in scenic Donegal. It boasts warm and welcoming interiors, with pretty rural grounds to relax in. It's perfectly placed for driving excursions along the stunning shorelines of the Wild Atlantic Way.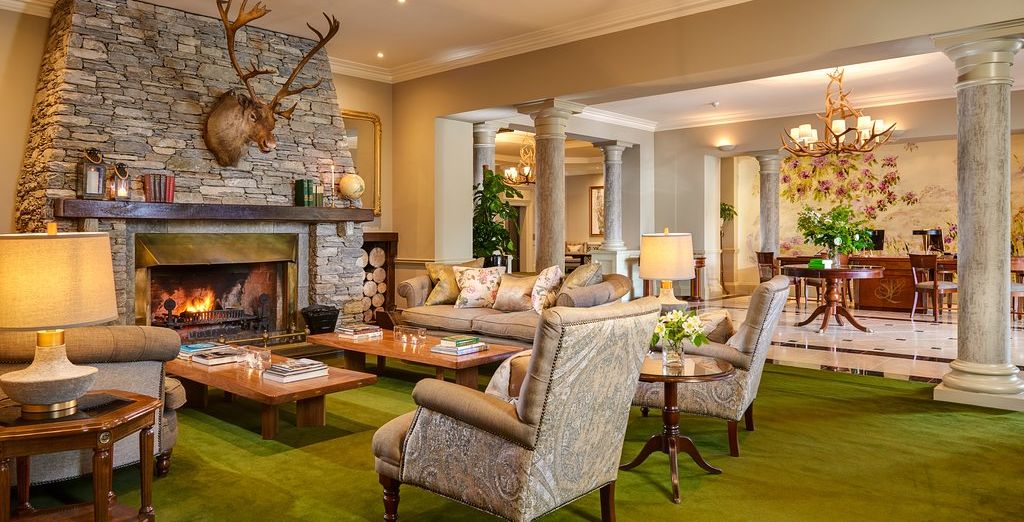 This impressive country lodge hotel features many charming cottage-like features but dials it all up to 11. Enjoy impeccable and opulent interiors throughout, including a delightful dining area serving up locally-sourced delights. The waters of Sheen Falls cascade nearby and are used to source an award-winning on-site spa.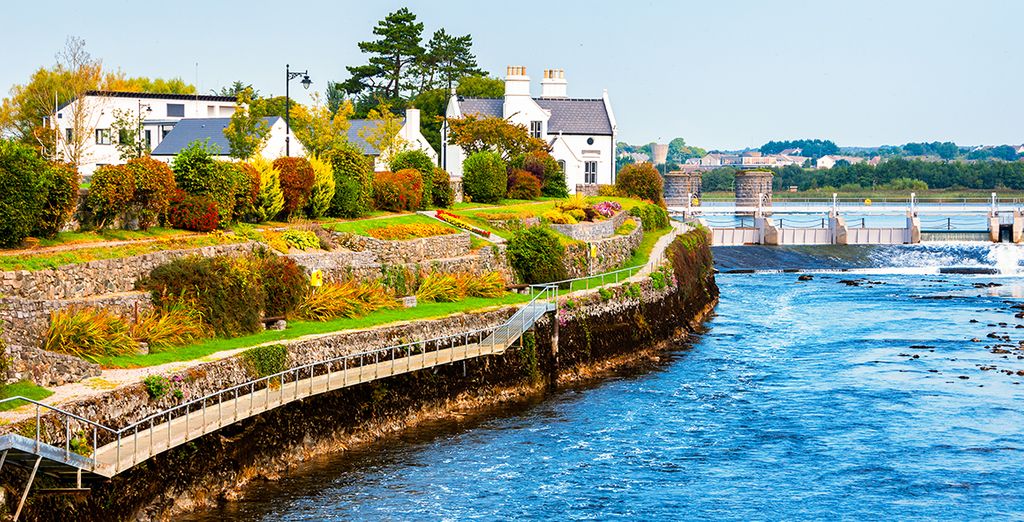 This welcoming country cottage B&B is situated on a working dairy farm. Enjoy a quintessential Irish experience in this beautiful part of Kildare. Inside, the cottage boasts cosy interiors with classic country furnishings that'll make you feel at home. Kids can watch the cows being milked and even help collect eggs in the morning!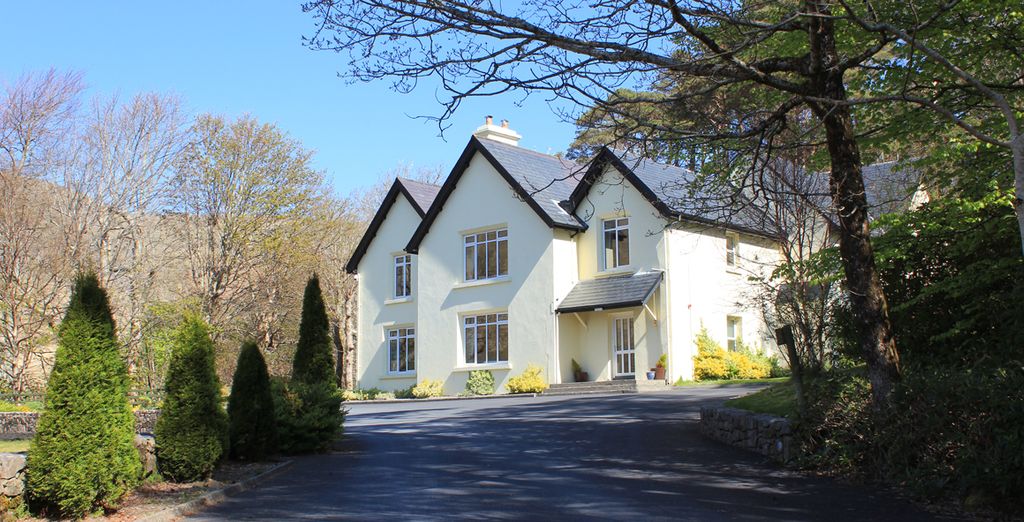 Enjoy a tranquil stay in Connemara, a mountainous region of enchanting bogs and glittering shores. This 19th-century Victorian country lodge is close to Aasleagh Falls, providing a network of highly engaging hikes and trails. The lodge itself is exquisitely decorated with country décor and offers brooding views of the surrounding hills.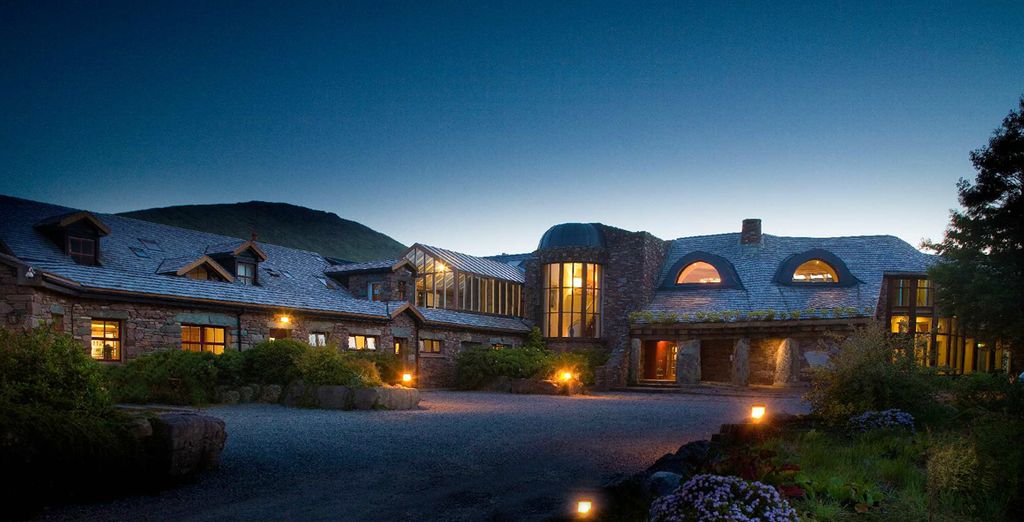 Looking for a cottage stay that doesn't skimp on sophistication and luxury? This breathtaking Galway-based stay boasts enchanting full-height window views of the surrounding mountains from its dining interiors. Built to a modern cottage aesthetic, it's brimming with character and even boasts an opulent spa.
Services will you find in our cottage hotels in Ireland
Free Wi-Fi
En-suite bathrooms
Award-winning dining
Spa facilities
Hot drink making facilities
Flatscreen TVs
Welcoming bars and lounges
Bookable excursions
Going on holiday in Ireland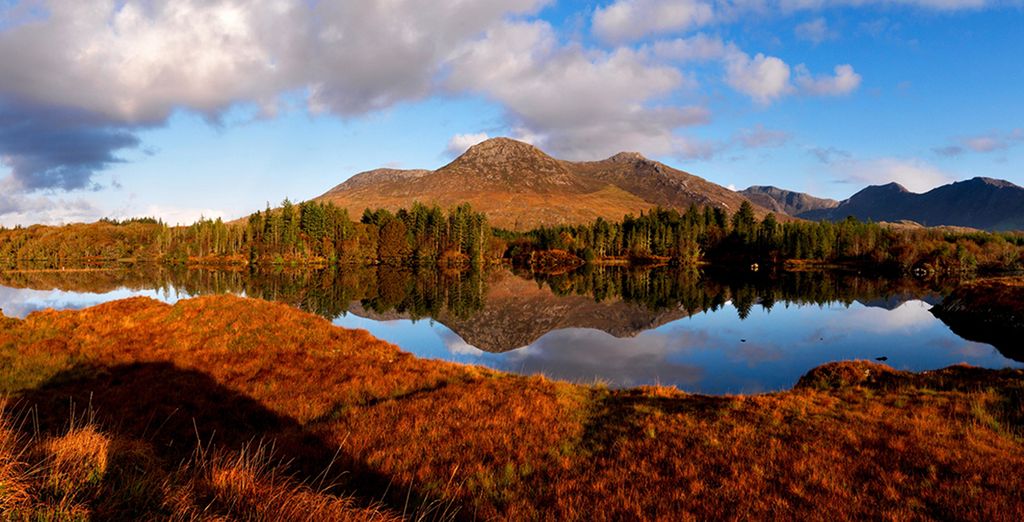 Ireland can be exceptional all year round, but each season brings its own characteristics. For the best weather, travelling in the high season is a must. The period from June to September, for instance, sees less rain and warmer days. Hotels tend to reach peak prices, and major areas like Dublin can swell. The shoulder seasons in late spring and early autumn can be equally alluring. You'll lose the summer crowds and may be blessed by warm Indian summers. Winter is the low season. While the landscape can be captivating, rural attractions close or see reduced hours. Be prepared for harsh hiking conditions in the wet and windy countryside. Winter travellers will get more from city escapes during this period.
Hotel offers at Ireland convenient for all kind of travel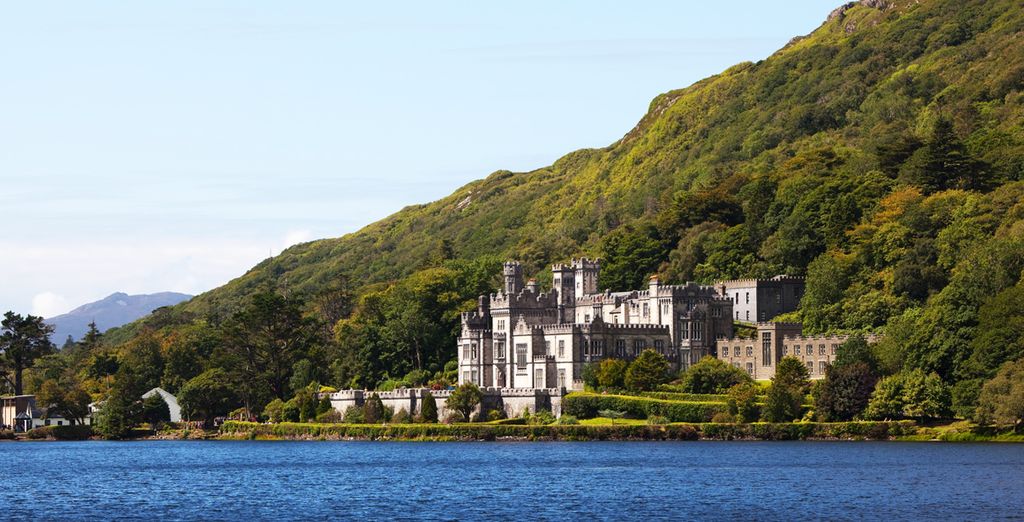 Ireland is bursting with captivating attractions and sights to allure all ages. With its wild and glittering shores, especially along the Atlantic Way, Ireland is the ultimate romantic getaway. What's more, there are plenty of bucolic areas with quaint tearooms for a lazy afternoon. Enjoy prized dining overlooking moody mountains with roaring fires and good company. As for groups, families and friends will find much to do. Ireland is an outdoor enthusiasts dream. You can enjoy everything from strenuous hikes to horse riding and sailing. What's more, with bustling pubs and urban centres like Dublin, you're guaranteed a memorable night.
The range of cottage hotels we offer in Ireland
Country cottages
Family-run B&Bs
Historic hotels
Farm cottages
Ireland: what should we bring for a hotel stay?
Toiletries
All-weather clothes
Comfortable walking shoes
Pack-away towels
Guide book
Evening attire
Your best cottage hotel in Ireland: how to get there and make your booking
How to get to Ireland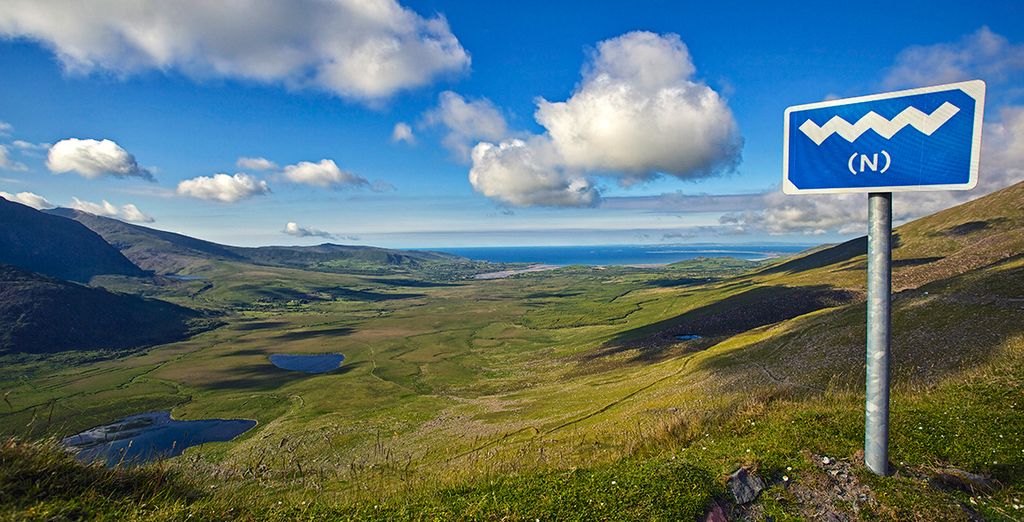 Ireland is a dream to travel in. Most visitors arrive via one of the international airports, especially those in Dublin and Belfast. Ireland does have domestic air travel too, which can be useful when covering large distances. There are also several ferry port entry points with connections to the UK and Europe. Once you've arrived in Ireland, you'll find public transport is ideal for localised travel. However, a rental car is required if you truly want to explore the broader country at your own pace. Ireland boasts many renowned driving trails that are well sign-posted, including the magnificent Ring of Kerry.
How to book your hotel in Ireland
Booking your dream cottage getaway in Ireland couldn't be easier. Unlock exceptional deals at hand-selected luxury hotels here at Voyage Privé. To get started, simply register for free and type in your travel dates for a full list of options. It's just a few clicks to book and save at the most desirable Irish getaways.
The opinion of the Voyage Privé travel expert on Ireland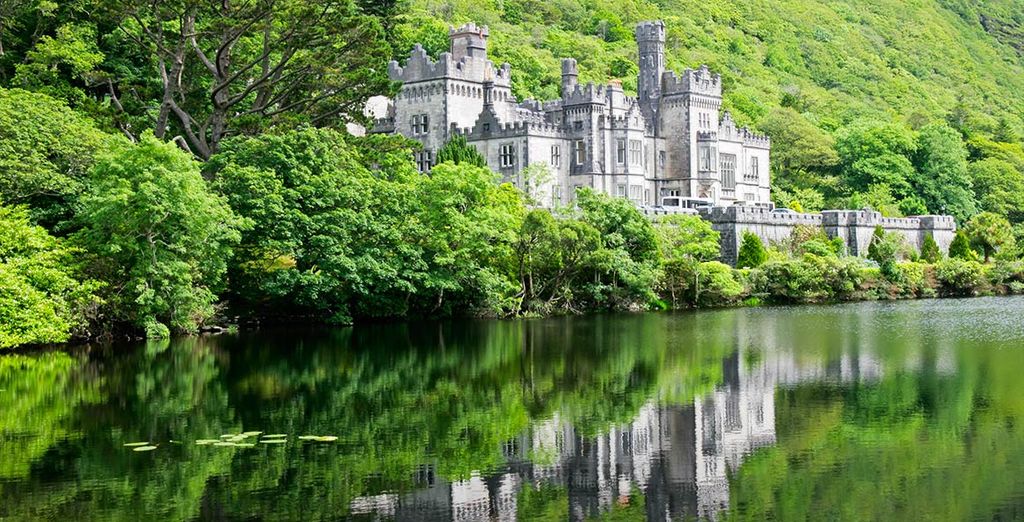 Renowned for its breathtaking beauty and incredible history, Ireland packs a punch. Culture vultures will find much to treasure in Dublin's museums, while history buffs can awe at prehistoric landmarks. For all its impressive tourist sites and alluring attractions, however, what Ireland does best is atmosphere. The people are welcoming and pubs bustling, ensuring every day is a celebration of life at its finest.
Ireland, a picture-postcard island made for hiking
Mountainous parks, glittering shores, brooding boglands and bucolic, rolling fields all combine to make Ireland a breathtaking country. From Skellig Michael in the south to Sliabh Liag in the north, it's a landscape that begs to be explored. Grab your trusty waking guide book and head out on trails across the dramatic wilderness and world-celebrated scenery.