Boxing Day Holiday Deals 2019 Flight + Hotel
Dec 2, 2019 - Enjoy Boxing Day with Great Holidays & Travel Deals up to -80% ✅Exclusive Flights+Hotels offers at the best prices 🏷️.
Boxing day holiday deals on sale now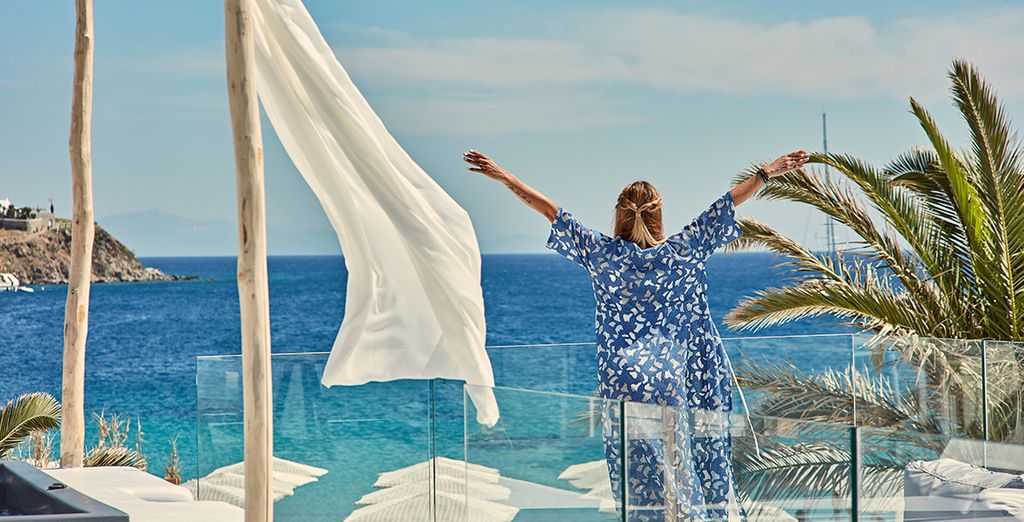 Discover a fabulous selection of holiday deals for Boxing Day! Choose the trip that's right for you and start a wonderful journey by yourself, or with your family, friends, or partner. Create an alert if necessary, allowing you to keep informed on exclusive travel deals. Our plans display both flight + hotel packages and hotel-only offers. Each offer has been negotiated for you by our travel expert. Discover exclusive deals, discounts, advantages and gifts you cannot find elsewhere. At Voyage Privé, we only propose high end hotels and resorts that boast 4 or 5 stars. Our luxury hotels will make your dreams comes true. Start your trip now with Voyage Privé.
When is the Best Time of the Day to Book Boxing Day Flights?
You can already select your trip or make an alert to keep informed about new travel openings. We add offers from all over the world on a daily basis to ensure you enjoy a varied choice. Do not hesitate to check out an offer and book your trip now, benefitting from exclusive deals made for our members.
Which services will you find in our boxing day offers?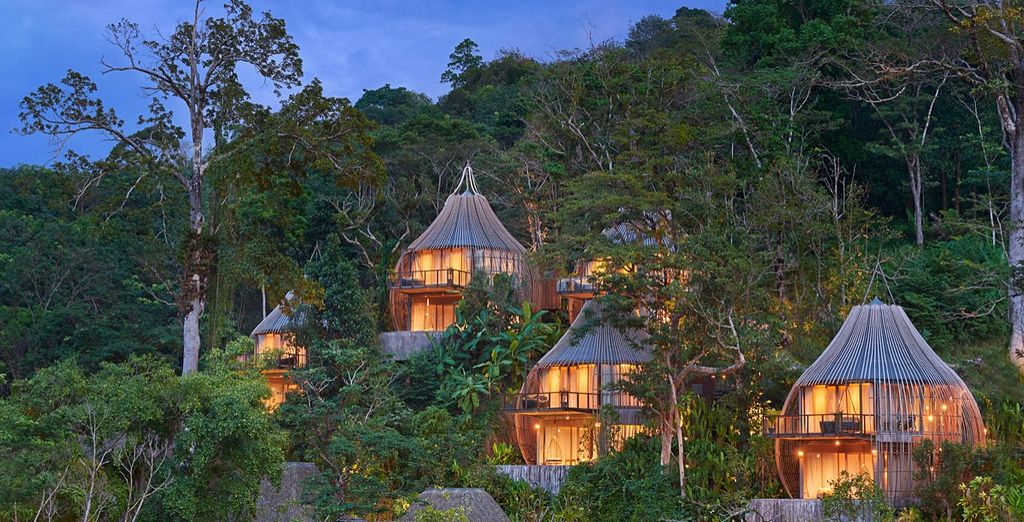 Before your booking
Given our selection of exceptional luxury hotels, we are confident that we can offer you an unforgettable experience. Each deal includes negotiations on hotels, airline companies, car rental companies and even activities. All details have been reviewed by our travel experts before, during and after your stay with our partners.
During your booking
When booking your boxing day trip, you will have the opportunity to add additional services such as extra insurance or local activities. You will find very affordable prices especially negotiated for you. From city tours, to museum tickets and excursions, we display prices of up to 70% off! Once you've decided on your hotel of choice, you will be able to book your trip easily. You will be redirected to the information page about your holiday, and if you book a packaged flight + hotel, you will find all the useful information about your flight: schedule, boarding pass, seat, luggage, kilos etc.
During your trip
We love to see the reactions of our customers once they have arrived at their destination. Transfers between the airport and hotel are sometimes included in our offers. If not, we will give you the opportunity to add the service for an additional fee. When arriving at your hotel, you will be welcomed with special attention and potential perks. In your room and throughout the hotel, you may also enjoy special services negotiated for you. These may include:
Free drinks in the rooms
A discount in the hotel's restaurants
Music stations
Discounts on spa services
Transfers from and to the airport included
Premium Services
After your trip
We invite you to share your experience of our services, so we can learn about your stay and further improve our work. To read up on previous member experience, don't hesitate to visit our reviews here or with our partner (Trust Pilot). By doing this, you might even discover some extra tips!
Our best holiday deals for Boxing Day 2018 - Wednesday, 26 December
We have collected a sample of our best travel deals for members to enjoy this Boxing Day. To find more details, browse our website or directly visit the offers displayed.
Boxing Day holiday deals: plans for all the family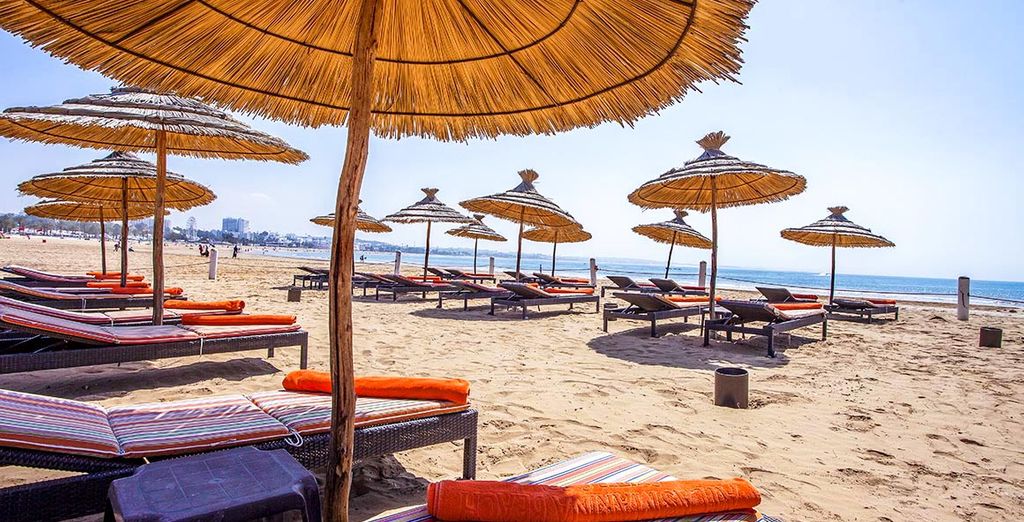 Our Boxing Day holiday deals will let you choose the trip that's right for you. Whether you're travelling as a family, with friends, with a baby, in a couple, on an all inclusive package, or as a single traveler, we're sure to have the plan for you. Just visit our selection. We always inform when the offer is for adults only, is romantic or is specific in some way.
BOXING DAY TRAVEL WITH YOUR FAMILY
Travelling with family means more organisation for your kids. We have selected hotels dedicated to family plans and cultural events for all. Theme parks, zoos, swimming pools, museums, and parks… Many of our hotels also include specific activities for kids.
TRAVELLING WITH FRIENDS:
Spending perfect holidays with your best friends is easy with Voyage Privé. We display a range of hotels, cottages, and resorts that combine fun, relaxation and cultural activities. During your selection, you'll have the opportunity to pre-plan and even book additional activities. Manage your budget easily or opt for one of our all-inclusive offers.
TRAVELLING WITH A BABY:
Our family-friendly options ensure travelling with your baby is an easy and fuss-free experience. Many of our partners are able to offer you the comfort and convenience to welcome your family. You may even find nursery and babysitting services. We will ensure you'll stay in a safe and healthy environment that's perfect for your young family.
TRAVELLING IN COUPLE:
With our couple-friendly trips, you'll be placed in the best destinations for a romantic break. Whether it's for a birthday, a honeymoon or just for some quality time, you'll be sure to enjoy our selection. Take a break with your partner in an exotic or European destination, with places such as Rome, Paris, Barcelona, Mauritius or Bali on offer. With our wide selection, you'll easily find adults-only breaks that are perfect for you!
Enjoy our boxing day holiday deals to choose your next destination
BOXING DAY HOLIDAY DEALS IN EUROPE
Use our Boxing Day deals to find your ideal destination, located within a few hours of the UK. Our offers cover all of the main airports to popular European cities. From Rome, to Paris, Barcelona, Amsterdam, Stockholm, Copenhagen, and Lisbon… We have exclusive deals that are dedicated for our members this Boxing Day. Sign up today and start your journey.
Some ideas to enjoy Boxing Day Travel Deals to Europe :
BOXING DAY TRAVEL IN ASIA
Thailand, Bali, Indonesia, the Philippines, Sri Lanka, Cambodia, Japan, China, Vietnam… Our selection in Asia gives you the opportunity to discover wide culture and beautiful landscapes. In Asia, you'll have a full choice of travels. Whether you are looking for white sand beaches, mountains and jungles, or dynamic cities, the hotels we offer will absolutely suit your needs. Moreover, we have negotiated special discounts with our partners, that can be found across services, hotels and outdoor activities. Enjoy special fares on temples, museums, scuba diving, wellness and more.
Some ideas to enjoy Boxing Day Travel Deals to Asia :
BOXING DAY TRAVEL IN AMERICA
Enjoy our Boxing Day deals and book a stay in one of the world-famous cities of the American continent. In the USA and Canada, we provide offers in New York, Miami, Los Angeles, Toronto, Montreal, Vancouver and more… Live the American Dream or opt to visit more exotic destinations. In Central America you will discover impressive hotels in Mexico, Panama and more. Don't forget to look at our deals in the Caribbean for hotels in Jamaica, Cuba, Barbados, the Dominican Republic and the Bahamas… If you are looking for adventure and cultural travel, you can also choose special deals in Brazil, Argentina, Peru, Chile and more.
Some ideas to enjoy Boxing Day Travel Deals to America :
North America :
Travel to the most beautiful hotels with the boxing day 2018
Boxing Day is a prime opportunity for you to book an incredible 4 or 5 star hotel at a premium discount. Voyage Privé members are considered to be exclusive guests. With our partners, everything is created with the aim of giving you a unique experience, before your booking, during and after. Thanks to our closed partnership, you are able to plan your trip, save money and enjoy your holiday to the fullest. Visit our website now and book an unforgettable one-of-a-kind holiday.
If you missed our offers for Boxing Day it's okay, you can make up for it by checking out our Bank Holiday Deals to plan your next holidays !
Discover our Black Friday and Cyber Monday holidays deals.
FAQ Boxing Day