Our Top 10 Hotels in Los Angeles



Table of contents
Choose your 4/5 ★ hotel in Los Angeles ✅ Visit Hollywood Boulevard, Beverly Hills or Venice Beach. Flights + Hotels Offers available up to 70% Off.
Our Top 10 hotels in Los Angeles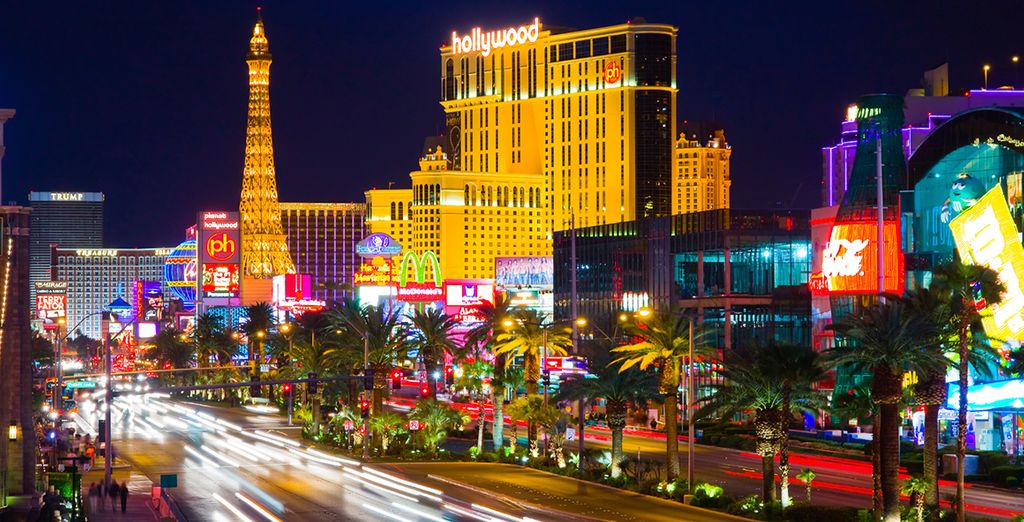 Lose yourself in two stunning destinations with this trip, Start off in one of America's most magical cities with 3 nights at The Garland, enjoying direct access to the excitement of Universal Studios and Hollywood. Then, it's onto Fiji for 10 nights, staying at the Warwick Fiji, in amongst lush gardens and a beautiful sandy beach.
Make that all-American dream a reality with this multi-stop tour. Begin in New York, where you'll be treated to the sights and sounds of the cosmopolitan city by staying in a luxurious Queen Room at The Redbury. Next, it's off to Las Vegas, where you'll be checking in at the infamous Caesars Palace, before enjoying the hustle and bustle of this desert city. Top off your trip in Los Angeles, staying at boutique hotel right in the heart of the celebrity neighbourhood.
This West Coast trip starts in Los Angeles before venturing to San Francisco, Santa Barbara, San Diego and Ensenada. Enjoy staying at the LA Hotel Downtown in between cruising on the Ruby Princess. Soak up the lavish Hollywood lifestyle, see the homes of the rich and famous, cross the Golden Gate bridge, visit the San Diego zoo, and get ready for some much needed R&R, delicious food and wine.
Enjoy the ultimate American road trip with this dreamy self-drive tour. Tick this once in a lifetime opportunity off your bucket list, which includes a visit to all the main West Coast cities, including glamorous Los Angeles (complete with a stay at the extraordinary Renaissance Hotel), and buzzing Las Vegas, as well as the natural, breathtaking wonders of Yosemite and Death Valley.
Take in all the beauty the California Coast has to offer. This 13 day break allows you to lap up all the sights, starting in San Francisco and taking you to landmarks such as Big Sur, Newport Beach, and Anaheim, the home of Disneyland. You'll be staying in our pick of the best hotels, including the Ramada, Hyatt, and Eden Roc. Cue plenty of strolls along sandy beaches, watching the waves lap the shore, and soaking up the big city vibes in between.
Embrace two of America's most beautiful states - California and Hawaii. Get a taste of the high life at the Luxe Sunset Boulevard Hotel in Los Angeles, before arriving at the Sheraton Waikiki Hotel in Hawaii, situated right on the beach. Aloha! Get active with the outdoor sports, sip a cocktail on the beach, and explore the magical land where dreams are made.
Discover all the famous sights of the City of Angels with this incredible getaway. Complete with revolving cocktail bar, you'll stay downtown at The Westin Bonaventure Hotel & Suites, where you're in easy distance of all the top hotspots (if you want a break from reclining on your sun lounger, that is!). Extend your stay with a detour to glittering Las Vegas, where you'll be welcomed to the iconic Venetian Hotel (a favourite amongst celebrities).
Some of the America's striking natural landmarks and bustling cities await. Absorb all the West Coast has to offer, starting with Los Angeles, where you'll spend the days indulging in fantastic shopping and celeb-spotting, before heading back to The Hotel Fullerton Anaheim. Follow by hitting the open road, heading to Phoenix and Las Vegas (staying in the exclusive Desert Paradise), and explore some seriously stunning National Parks along the way.
The glitz and glamour of Hollywood combined with the bustling vibes of New York is just what you'll get on this exciting trip. Experience shopping, dining and drinking at some of the most renowned locations in the States, staying at the Candlewood Suites in New York and The Line in LA, a hip new stopover.
The LINE Los Angeles 4* hotel is an ideal choice for guests seeking a rich, layered experience unlike any other on the West Coast. Tucked between the bright lights of Hollywood and the vibrant nature of downtown, this hotel provides a haven for creative and urban exploration.
What services will you find in our hotels in Los Angeles?
All of our hotels offer the utmost comfort. Expect luxuriously spacious rooms and suites, perfect for relaxing after a jam-packed day exploring the City of Angels. Big, bouncy beds, flat screen TVs and private balconies also reside in many of our top picks.
In the majority of our hotels you'll also get to enjoy exquisite dining, lobby bars serving up every concoction you could wish for, and rooftop bars with panoramic views. The heat of Los Angeles can get pretty intense, so you can take time to cool off in the on-site pool, too.
Hotel rental offers in Los Angeles convenient for all kind of travel
Our exclusive range of Los Angeles have something for everyone. We offer hotels which are mainly suitable for a romantic couple's getaway, a family break, or an exciting trip with friends.
The range of hotels we offer in Los Angeles
Los Angeles is a sparkling city, packed with excitement and opportunities. Because of this, we offer a mix of luxurious and boutique hotels when staying in Tinseltown.
From hip, minimalist decor to grand suites, there's something to suit everyone's interior taste.
Los Angeles:What should we bring for a hotel stay?
California boasts beautiful weather all year round.
Be prepared for hot days and balmy nights, cooler if you're visiting during Autumn and Winter. Pack plenty of light, loose clothing for shopping and exploring, and something a bit more glam for a night on the town. You're in La La Land, after all.
Your best hotel in Los Angeles: how to get there and make your booking?
Direct flights from the UK to Los Angeles come in at just over 11 hours travel time. However, you could make the most of your trip with a stopover at a different US city along the way.
When booking your favourite hotel, remember to register online to take full advantage of all our exclusive, members-only offers.
The opinion of the Voyage Prive travel expert on hotels in Los Angeles
The best places to visit in Los Angeles depend on your travel preferences.
Beverly Hills and Bel Air are perfect for a taste of that luxury lifestyle, where you'll feel as though you're one of the rich and famous yourself. On a direct route to the coast, you'll enjoy lush, green surroundings, stunning houses, and plenty of bars and restaurants to indulge in each night.
For those who like something a bit more swanky and eclectic, try out West Hollywood for its bustling nightlife.
Los Angeles + introductory sentence
Los Angeles is known as the City of Angels for a reason; it's truly magical.
Year-round sunshine and oozing with creativity and glamour, the culinary, nightlife and beaches knock all others out of the park in this West Coast metropolis. Bring your oversized sunglasses, this is LA, baby.
Visit our hotels in Las Vegas.
Holidays to the United States