Singapore Holidays 2021/2022



Table of contents
Discover Singapore, a melting pot of cultures and a buzzing metropolis. From its glitzy skyscrapers to its regal colonial buildings, each corner of Singapore has its own flavour. At the centre of it all is a breathtaking food culture. From humble street food to high-rise Michelin dining, Singapore is a feasting hub that runs well through the night. Book a Singapore stay to explore this jewel of Southeast Asia.
The iconic island city-state of south-east Asia, Singapore is a cross-cultural paradise for holiday-goers looking for an experience they will never forget. Tourists can indulge in a mix of the modern and traditional, from breathtaking skyscrapers to ancient temples and glistening pools to beautiful forests.
The top 5 things to do in Singapore
1. Asian Civilisations Museum
Singapore's most impressive museum houses a vast treasure trove of Asian artefacts. It explores the history of Asia at large and details Singapore's own alluring port city past. The museum itself is a colonial masterpiece first constructed in 1865 for government admin.
2. Singapore Botanic Gardens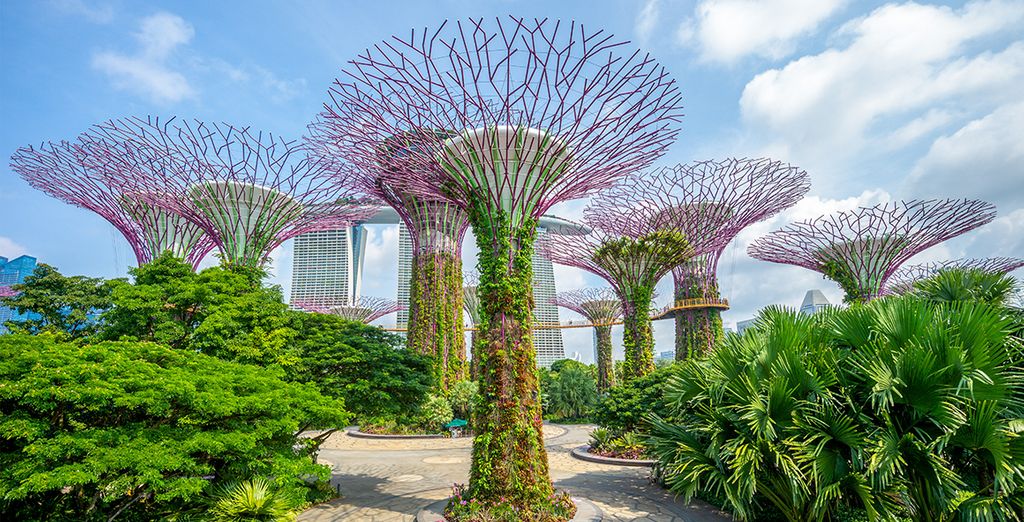 Recognised by UNESCO as a World Heritage Site, Singapore's Botanic Gardens are the green heart of the city. Discover enchanting, themed gardens and tranquil lakes flanked by ancient forests and shrubs. The aromas as you walk through this medley of colour are astounding.
3. Singapore Zoo
This world-renowned conservation zoo works with many institutions to protect natural environments. The enclosures are large and the population vast, with highlights that include free-roaming forest creatures. Kids, in particular, will love Kidzworld, which boasts hands-on farm animal feeding and play areas.
4. National Gallery Singapore
Singapore's National Gallery is a dazzling 19th-century building housing Southeast Asian masterpieces. Regular travelling exhibitions are found in collaboration with the world's best museums. The permanent collection, however, is the highlight as the world's best collection of Singaporean art.
5. Street Food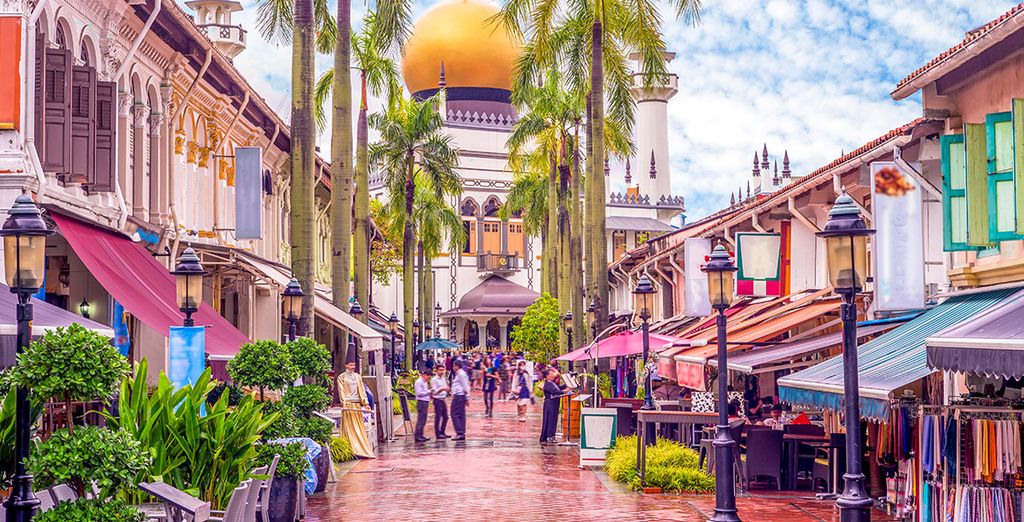 No visit to Singapore is complete without indulging in street food. Hawkers provide some of the best lip-smacking food in the world and are worth a visit over more prized establishments. Look for char kway teow, flat noodles fried with cockles and Chinese sausage, by far Singapore's favourite street dish.
Our best hotels in Singapore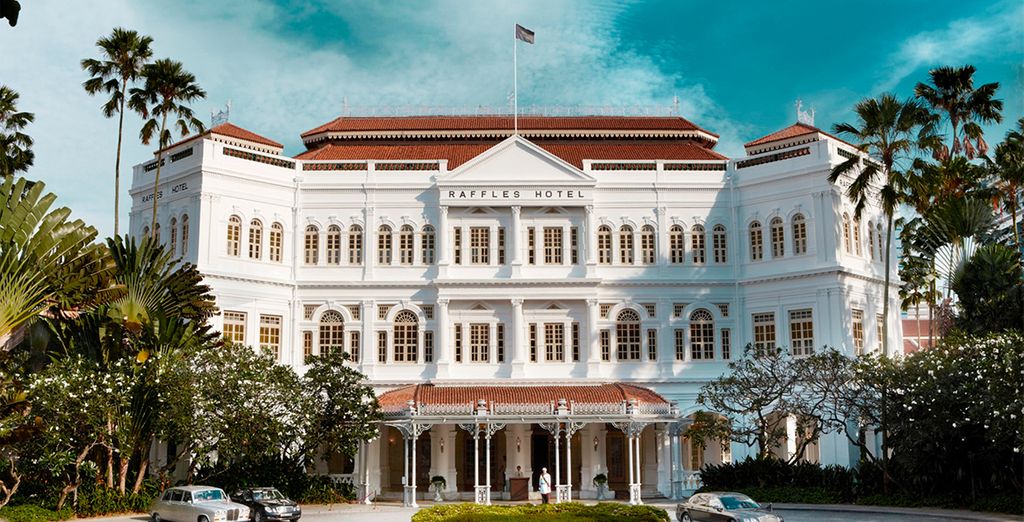 Enjoy a luxury stay in Singapore's most iconic hotel. Founded in 1887 and featuring much of its original regal features, its bar is the birthplace of the Singapore Sling. Rooms are impeccable with 14-foot ceilings, opulent furnishings and stunning bathrooms.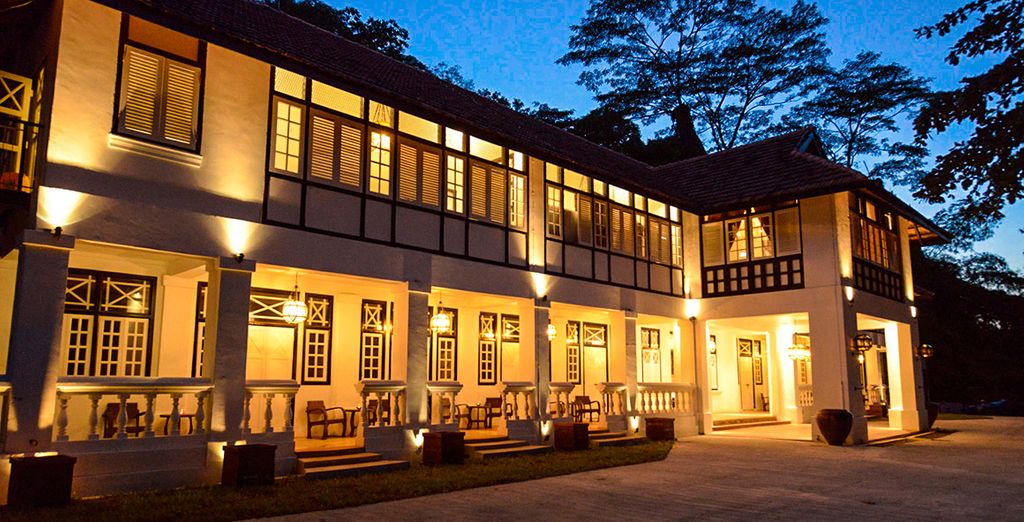 This peaceful retreat is hidden away in a nature reserve, offering quiet seclusion from Singapore's bustle. Ornamental interiors and four-poster beds provide added comfort and sophistication. Once a colonial residence, you can explore its treasured gardens before enjoying a spectacular meal.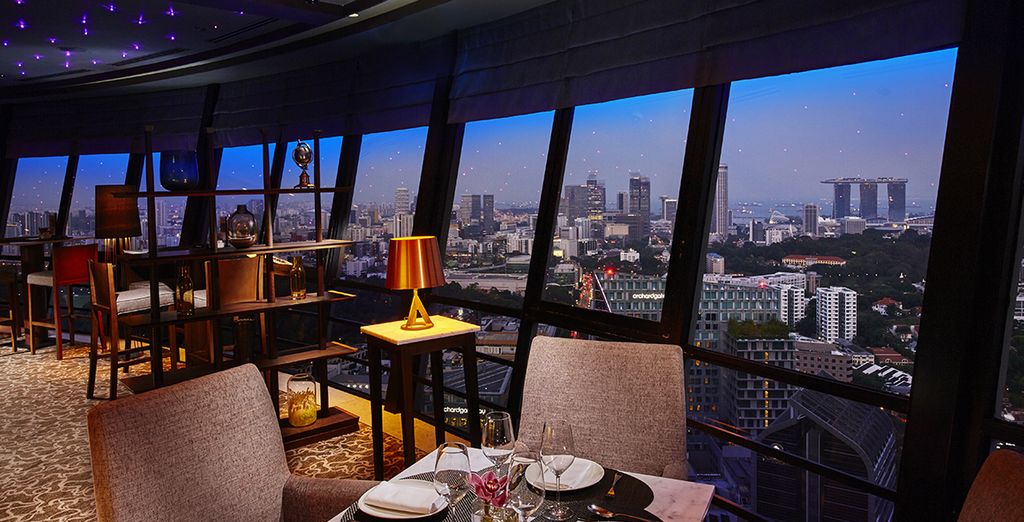 This impressive city hotel is among Singapore's most prestigious. The top floor houses an incredible 2-Michelin-star Chinese restaurant boasting airy, modern interiors and designer furnishings. Views from its dazzling rooms and bars are spectacular at night.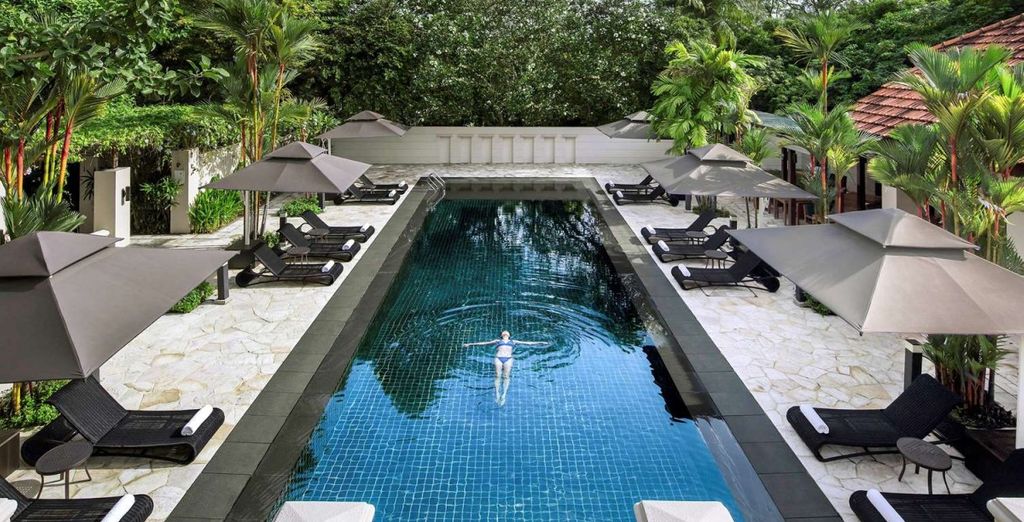 Experience a pampered spa stay at this superb hotel in a prized cliffside location. Away from the bustle of central Singapore, the resort sprawls over stunning tropical grounds. Aside from the breathtaking and elegant interiors, guests are spoilt by lavish spas, pools and award-winning restaurants.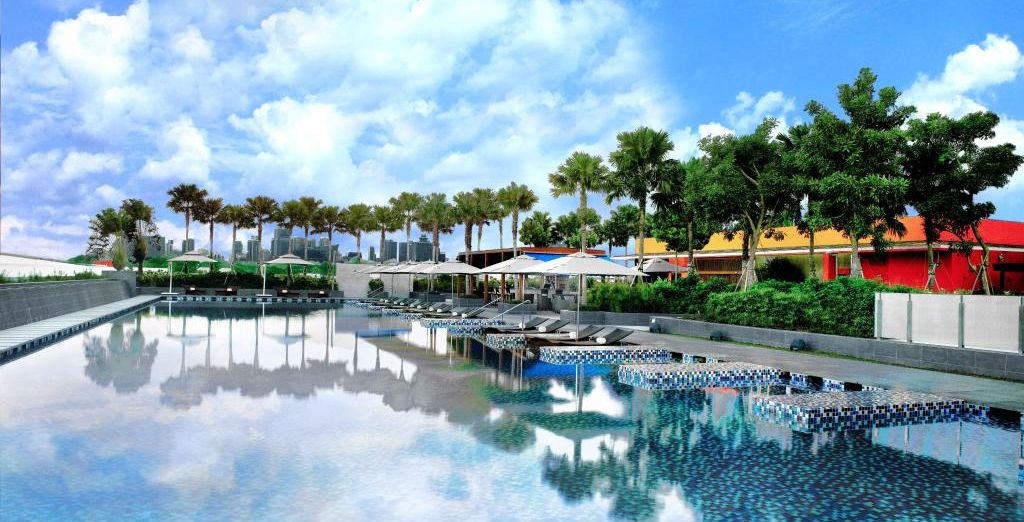 For those seeking the pleasures of the city from a glittering, award-winning setting, this is a great choice. The Royal Plaza on Scotts offers grand but comforting interiors with a rooftop pool and acclaimed dining options. Rooms are elegantly composed with luxury features and a delightful en-suite bathroom.
When is the best time to go on holiday in Singapore
It doesn't really matter when you visit Singapore. It's a hot and tropical destination year-round. To avoid the worst of the heat and haze, try to travel outside of June and July. The months from February to April tend to be the driest periods. While rain is expected every month, it's more heavy and consistent in November and December. You can plan for your trip to coincide with one of Singapore's great events, too. Popular music festivals are hosted throughout the year, but Singapore Fringe in January is one of the best. Street parades arrive in time for Chinese New Year (February) as part of Chingay. Foodies should also look out for the World Gourmet Summit in spring.
Going on holiday in Singapore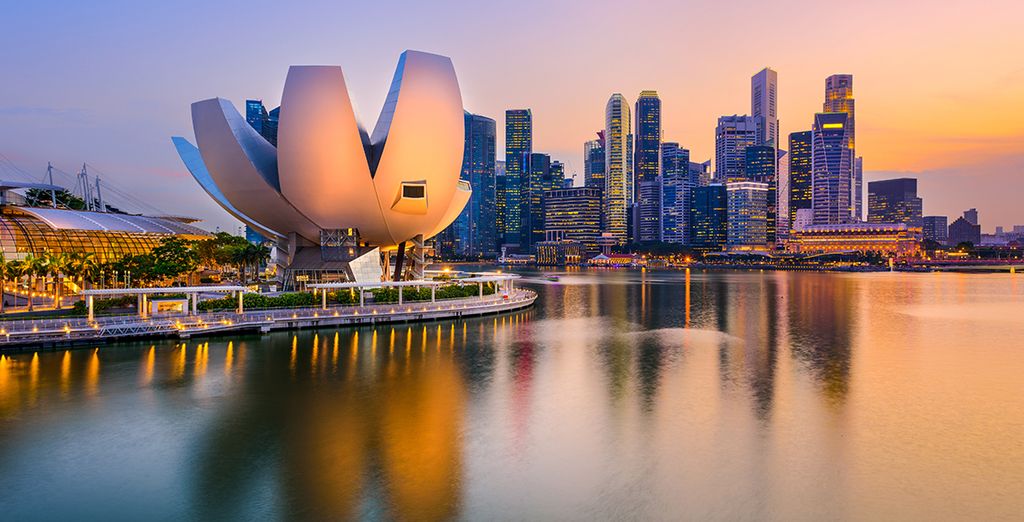 Singapore is among the best-connected air routes in the world. Its airport, Singapore Changi, is a hub for world travellers passing through Asia. As such, it's among the most convenient means of access. From the airport, you can take speedy and convenient trains directly to the city centre. An airport shuttle is also available 24/7 with links to major hotels. When it comes to navigating Singapore, you'll find public transport exceptional. This is among the easiest cities to navigate with just an EZ-link card at hand. Other methods of arrival and transport include sea ferries, which link to smaller islands and other nations like Malaysia and Indonesia.
Enjoy your holiday in Singapore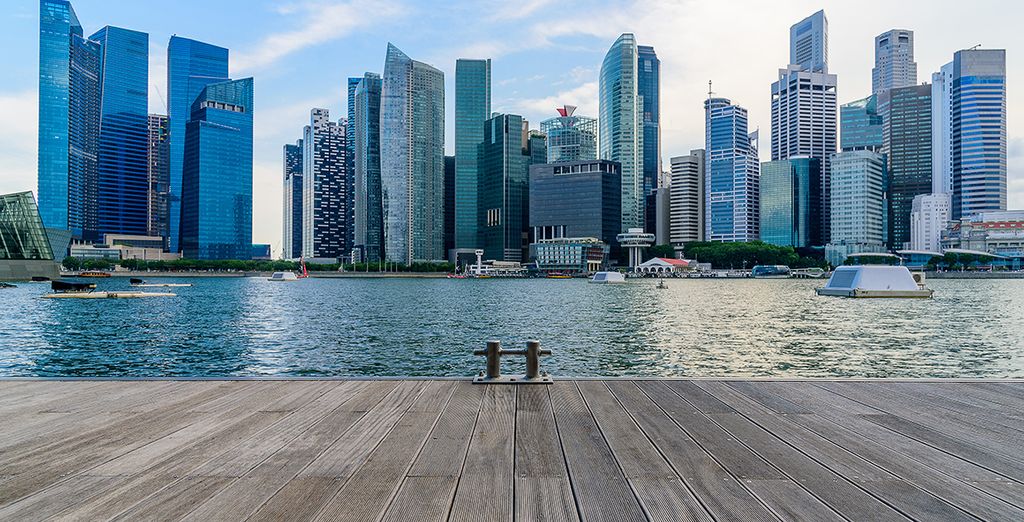 Singapore is a dazzling city escape that's ideal for all kinds of travellers. With sumptuous restaurants, sizzling street food and cutting-edge entertainment, couples adore nights in Singapore. The views alone from rooftop bars are enough to stir romance. As for families, you'll find a kaleidoscope of alluring attractions and colourful neighbourhoods. That's not to mention the many child-friendly attractions like Singapore Zoo and Universal Studios. It's also unbelievably safe with clean and reliable public transport. Enjoy island jaunts or tropical rainforests with your family. The same is said for groups of friends. Singapore never sleeps, so if you're a party animal or late-night foodie, you'll love it here.
The Voyage Privé travel expert's opinion on Singapore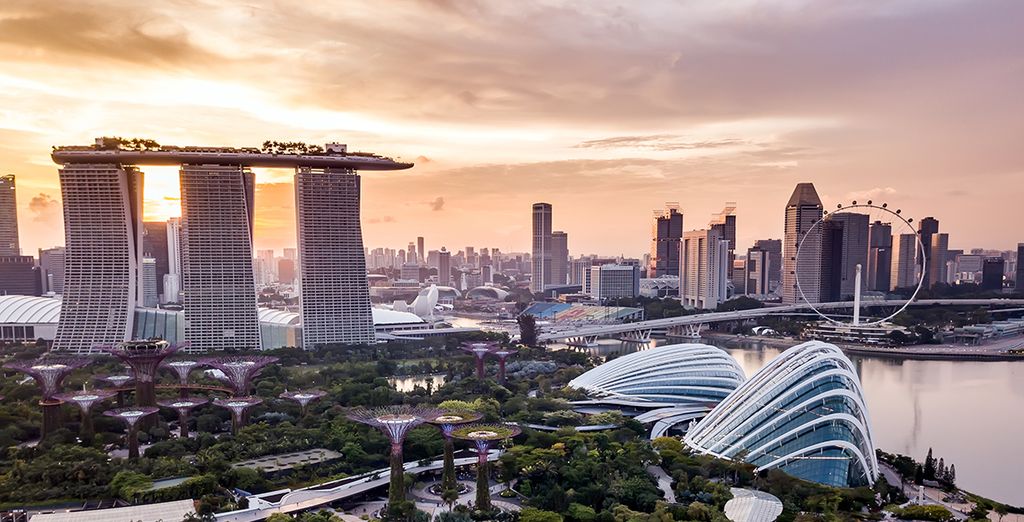 Singapore has a reputation for glitz, glamour and wealth. It has all that and much more. Verdant greenery, impressive zoos, first-rate food and a rich and visible historical heritage all make Singapore special. You can discover modern art masterpieces one minute and chow down on Singapore noodles the next. The best thing about this splendid city is that it's easy to explore. Simply grab your travel card, and you can get close to tropical nature or shop until you drop.
Festivities and fun all year round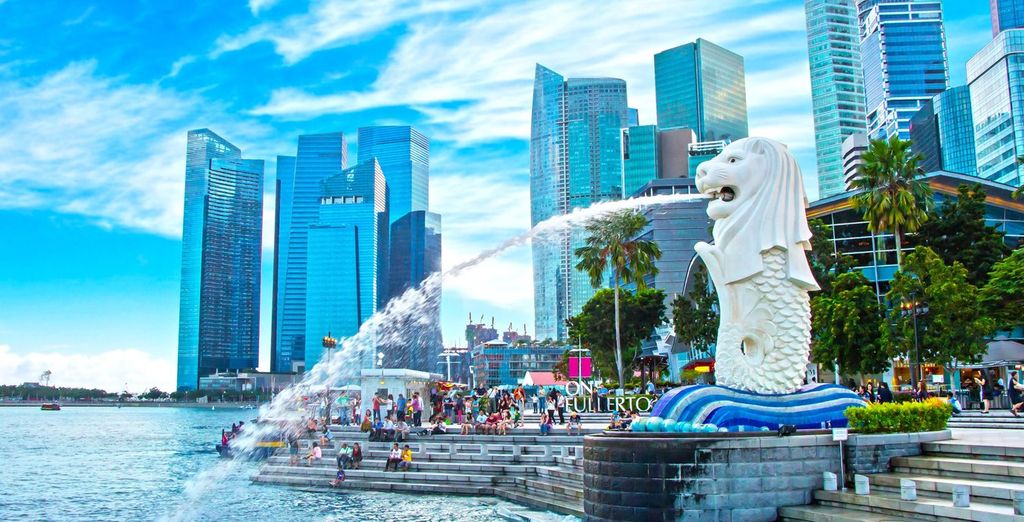 The modern melting pot of Singapore has become a place of inclusivity and celebration for many south-east Asian communities, which you can enjoy as part of our many holiday package deals. As one of the biggest calendar events, Singapore is famed for its Chinese New Year celebrations, with residents breaking through the streets in colour. Tourists can also partake in festivities such as Thaipusam, Vesek Day, Hari Raya Puasa and much more throughout the year. There is always a party where everyone is welcome. If you're not looking for fireworks, there is a breadth of choice in entertainment throughout the island, from the Marina Bay Sands theatre to Madame Tussauds on Sentosa Island.
Sample the delights of Singaporean cuisine and beyond
Singapore has become famed as a hotspot for gourmet cuisine, five-star restaurants and popular food festivals. A must-see destination for foodies, there are many culinary adventures to be had, including the Singapore Food Festival, World Gourmet Summit and an array of dishes from across Asia at the Hawker Centre open-air events. A stop at the long bar in the world-renowned Raffles Hotel is also recommended, where guests can relax and enjoy an original Singapore Sling.
A cultural haven for the intellectual traveller
Singapore balances its sleek, glamorous exterior with its deep, cultural heritage. Among your tours of awe-inspiring architecture and luxurious pools, including Asia's largest pool at the Fairmont, there is much to discover within the heart of the state. Add an educational element to your holiday by visiting one of many museums, including the National Museum, Art Science Museum and Asian Civilisations Museum, and learn about Singapore's rich history from ancient eras through the colonial period to its present day.
Exciting sights for the intrepid explorer
For those who like to be at one with nature, Singapore offers a range of hotspots, from the MacRitchie Nature Reservoir to Singapore Botanical Gardens. A tour of the 101-hectare Gardens At The Bay comes highly recommended, with thousands of tourists left stunned by the futuristic Supertree Grove. Enjoy Singapore not only through its forests and wildlife, but off-shore too, and take a trip along the river in a Singaporean 'bum boat'. There are very few destination in the world that offer the diversity and excitement of Singapore. As popular a destination for city breakers as it is for backpackers, there truly is something for everyone here.