Vietnam Holidays / Cheap Vietnam Deals



Table of contents
Vietnam holidays are becoming increasingly popular and it is easy to see why. Vietnams is an exotic land of unspoilt beaches, beautiful landscapes and a mix of historic sites and lively urban spaces. Atmospheric French colonial-style mansions, ornate temples and traditional Buddhist pagodas blend with busy cities and remote rural areas. Vietnam is a fascinating country which is well worth a visit.
The top seven things to see and do in Vietnam
1. Eat street food in Hanoi
?
Hanoi is the home of the best delicacies in the country and at extremely cost-friendly prices. If you love eating unique and delicious meals, booking a Hanoi food tour with a guide is highly recommended. This will allow you to explore the city easily while and experience the best places for street food.
2. Explore the Hang Son Doong cave
?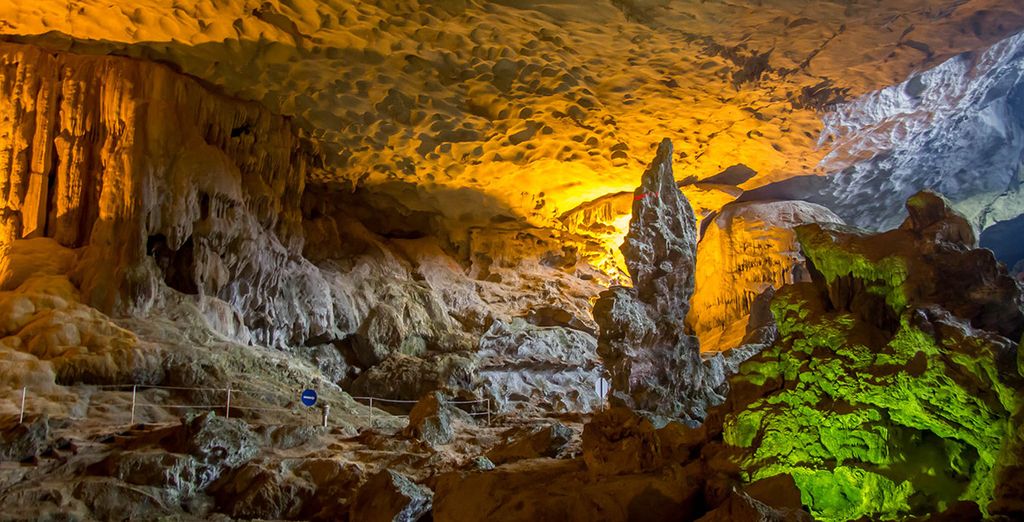 Located in the Phong Nha-Ke Bang national park, this cave is the largest in the world and is a popular tourist attraction. Booking a tour with a guide is essential, and it is even possible to sleep in the cave.
3. Visit a pagoda
?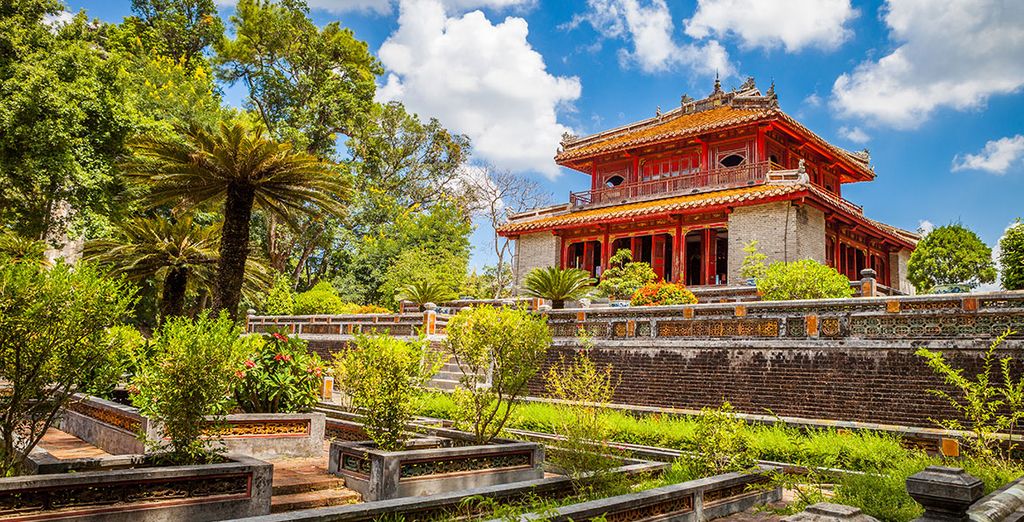 ? Pagodas are one of Vietnam's primary attractions for tourist and can be found all over the country. Most are used as Buddhist shrines. They should not be regarded as simply historical monuments: Vietnamese use them regularly for blessings, to pray or as community centres. Our advice is to visit a pagoda in the early morning when it is quiet and to wear appropriate clothing.
4. Go diving at Nha Trang
?
? Nha Trang has become the scuba diving capital of Vietnam and the city hosts over 20 diving operators for very affordable prices. In fact, some of the world's cheapest PADI courses can be found here, so if you fancy getting an open water certificate, heading here is a must. The waters are warm, clear and with unthreatening currents.
5. Visit the Cu Chi tunnels near Saigon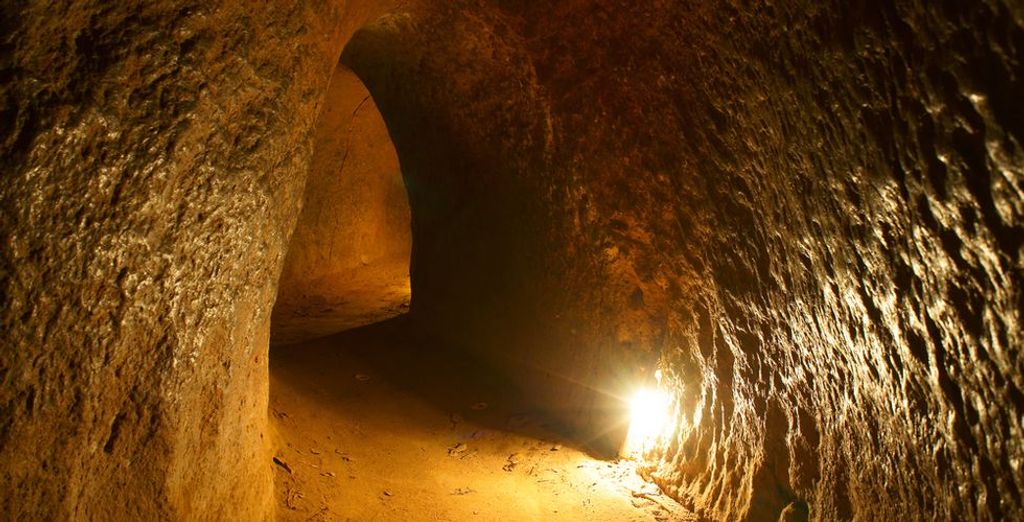 If you are interested in history, you will find the Cu Chi Tunnels, a vast network of sprawling underground tunnels built during the Vietnam war truly fascinating. They have become a symbol of the ingenuity and determination of the South Vietnamese people.
6. Cruise the Mekong Delta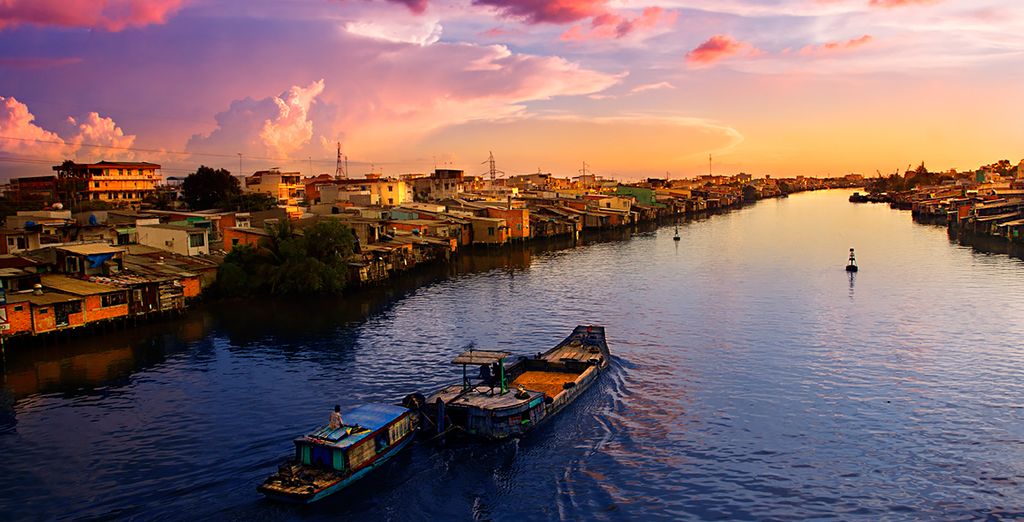 A cruise along the mighty Mekong is the ideal way to explore Vietnam. Routes tend to be full of thriving cities, rural villages, floating communities, floating markets and, of course, endless rice paddies, pagodas and temples.
7. Halong Bay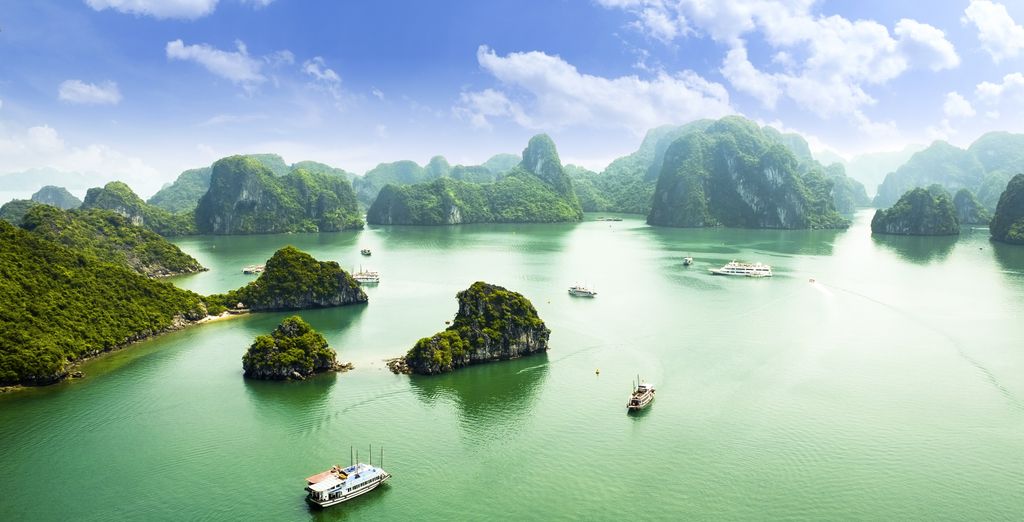 Monolithic limestone pillars and tiny forested islets arise from the sparkling green waters of the Gulf of Tonkin. Halong Bay is Vietnam's most-visited destination and it is outstandingly beautiful. Caves, fishing villages and beaches await your discovery of this unique area which was awarded UNESCO World Heritage status in 1994.
Our best hotels in Vietnam
?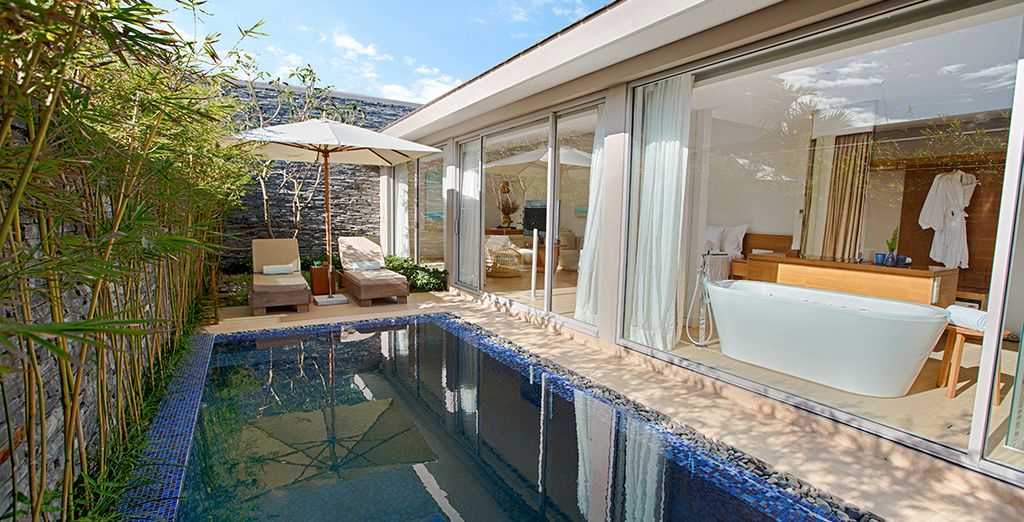 Naman Retreat effortlessly combines Vietnamese heritage with luxurious contemporary charm. The impressive building with private plunge pools offers a blend of authentic bamboo architecture and exquisite contemporary interiors: modern and open-plan and with a palpable atmosphere of tranquillity.
??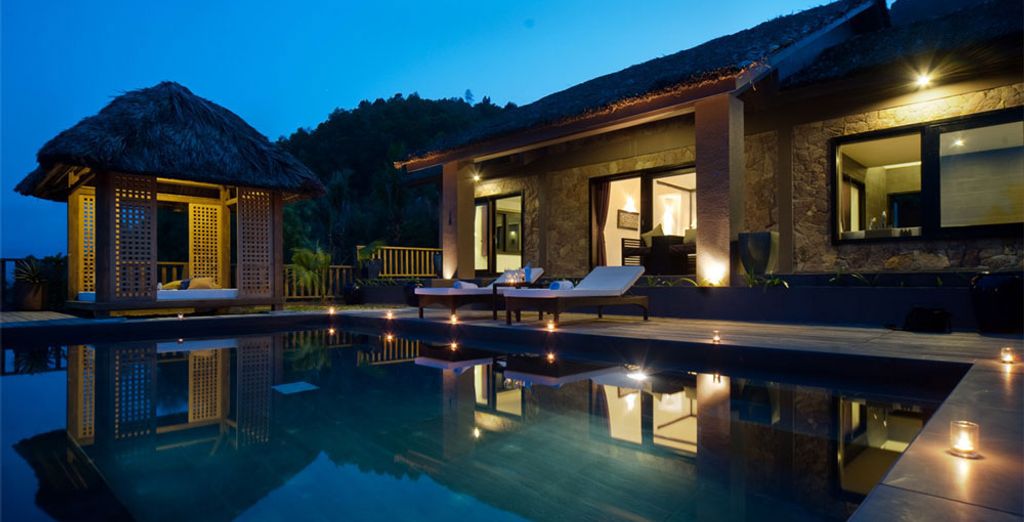 Vedan? Resort and Spa is a luxurious holiday complex situated in a serene waterside spot, with wonderful views across one of the most expansive lagoons in Southeast Asia. Guests can enjoy several restaurants, as well as a beautiful infinity pool and a holistic spa.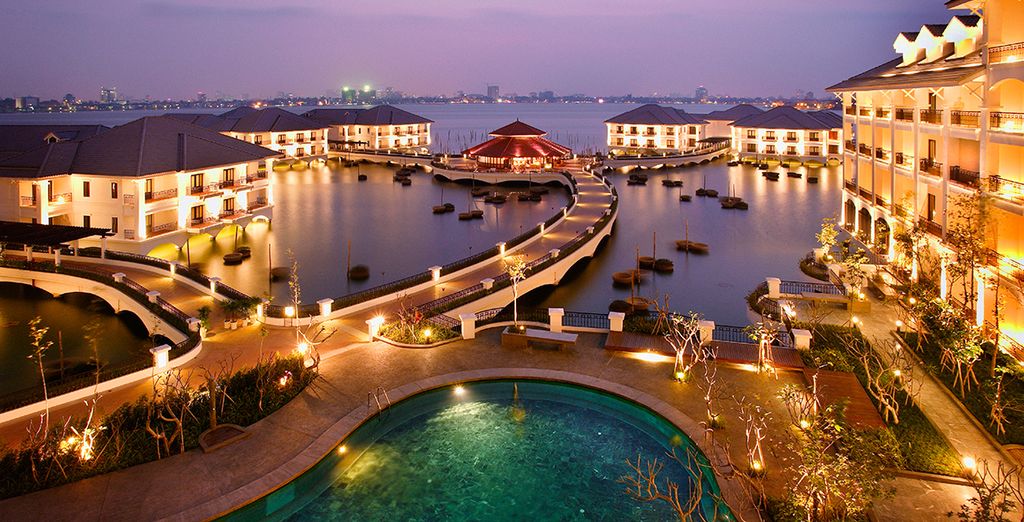 This luxurious five-star hotel is situated on the tranquil waters of the biggest lake in the Hanoi, adjacent to the ancient Golden Lotus (Kim Lien) Pagoda. The lakeside location delivers a rejuvenating feeling of serenity in contrast to the hustle and bustle of the city.
?
When is the best time to go on holiday to Vietnam?
The best travel time for each region of Vietnam depends on the respective rainy seasons, which should be avoided due to the heavy rainfall and high humidity. Visitors should note the Tet feast at the end of January/beginning of February. During the festivities, the whole country comes pretty much to a standstill. Many shops, hotels and attractions close, and all forms of transport are overcrowded as many Vietnamese travel to visit their families.
Travelling to Vietnam?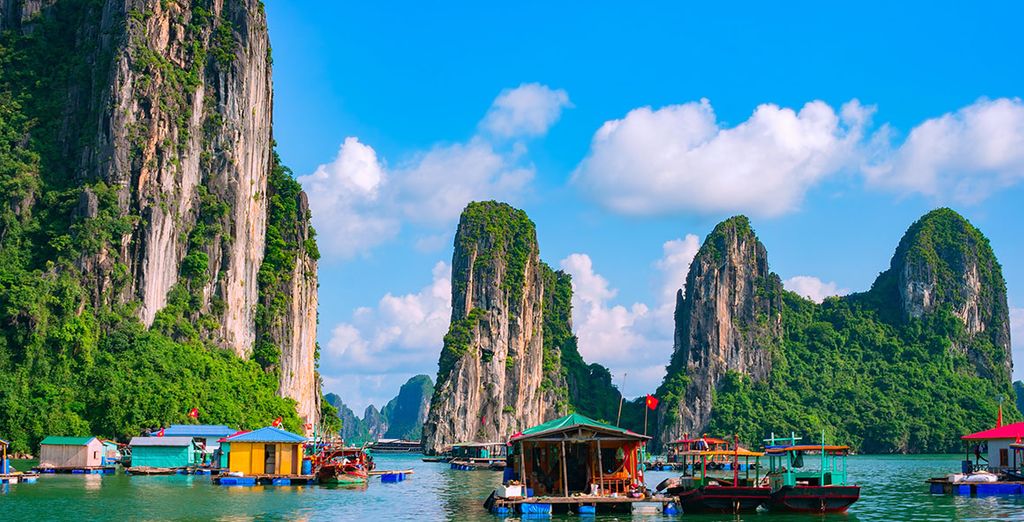 ?Most travellers to Vietnam from Europe fly to the country as it is such a vast distance. There is a good choice of airlines operating flights from the UK to Vietnam, such as Malaysia Airlines and Singapore Airlines. If you prefer to book a direct flight, try Vietnam Airlines from the UK to Hanoi. Flights take an average of 15 hours. Visitors from the UK to Vietnam do not require a visa but will need a valid passport with at least six months until the expiry date.
Enjoy your holidays in Vietnam
For many years, Vietnam has had a reputation for being a backpacker's paradise, a suitable destination for the young and adventurous. However, it is an extremely diverse country with something to offer everyone. Its beautiful beaches and welcoming villages make it an excellent place for a family holiday. Lovers will be drawn to the stunning mountain scenery of the north, and groups are sure to have an amazing time in the main cities.
The perfect duration of Vietnam holidays should be for at least two weeks - purely because of the length of the flights. Vietnam is an exotic and wonderful country which deserves plenty of time for visitors to become acquainted with all it has to offer.
The opinion of?the?Voyage?Prive?travel expert on Vietnam
?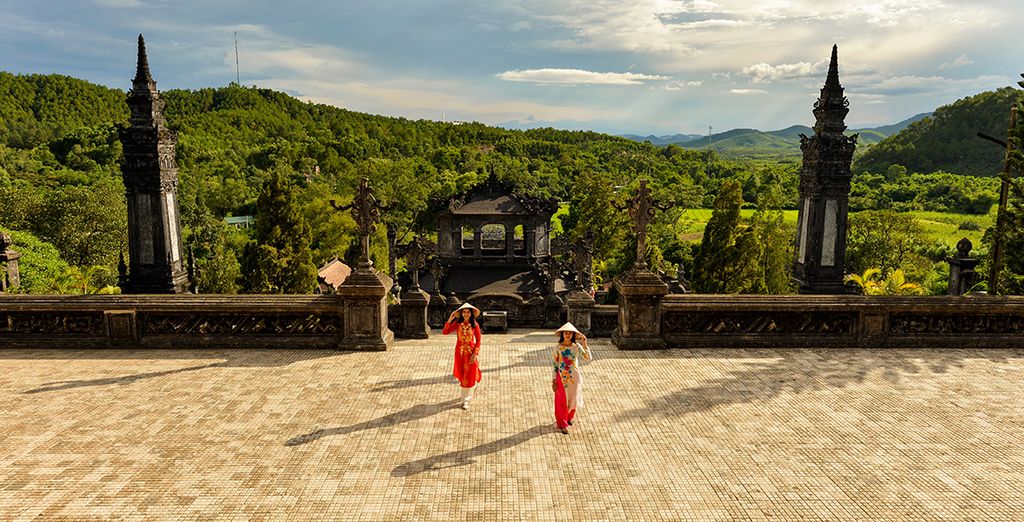 The warmth and friendliness of the Vietnamese, the superb food, the long hours of sunshine and the abundance of striking landscapes all merge to make Vietnam an unbeatable holiday destination. Vietnam is a land of contrasts - from the ancient capital of Hue with its historic grandeur to the skyscrapers and scooter-filled streets of Ho Chi Minh, which pay tribute to Vietnam's current economic boom.
Come alive in Vietnam
The warmth of the people, the sublime food, the great weather and the plenitude of beautiful landscapes combine to make Vietnam a luxurious holiday destination. There's the ancient capital of Hue in all its former grandeur and there's also the scooter laden streets of Ho Chi Minh, where Vietnam's booming economy is best evidenced. Head to the north and, if you're lucky, you'll see the legendary Hoàn Ki?m lake turtle in Hanoi. However, Vietnam's complex colonial history is perhaps best displayed in Hoi An, a former trading centre with the 16-17th century Japanese bridge a short walk from the river.
Discover the delights of Hoi An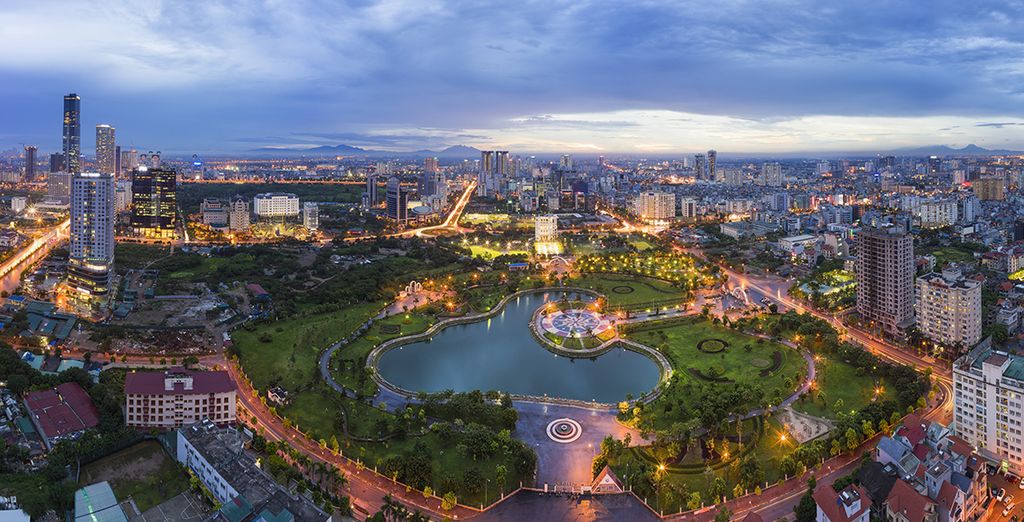 Lanterns are something Hoi An is renowned for. You won't be able to miss the endless colourful and elaborate designs on sale in the street markets and small boutiques. A gift for those missing out at home perhaps?
Short boat trips are available, as are a wealth of opportunities to make photographers weak at the knees. Many Vietnamese couples make the journey to Hoi An for their wedding photos. As word of the town's charms spread further afield, this atmospheric town is now lively at peak season, but its hubbub is both enjoyable and low profile, a world away from the likes of Hanoi and Ho Chi Minh. A selection of luxury hotels have sprung up, though its UNESCO status has ensured these are in keeping with the town's architectural character. There are exclusive discounts to be had in Hoi An, as there are in the rest of Vietnam.
Custom made in Hoi An
Another word which has become synonymous with Hoi An is bespoke. Hoi An enjoys a reputation as a town of talented tailors and leathersmiths, with most offering 24 to 48 hour services. Be sure to check reviews online, keep a smile on your face and enjoy the process. Remember that the bargaining can be fun too!
Many contemplating taking their holidays in Vietnam conjure up images of the magnificent Halong Bay, but note that its fame has led to it being awash with tourists and tour operators all year round. Hoi An, meanwhile, translates as 'peaceful meeting place', and few offer a more delightful, unique and memorable short stay. An intoxicating selection of handpicked hotels awaits you, with all boasting incredible discounts. Sign up to the site today and mull them over as you settle in with a hot drink and plan your next escape.