Portugal Holiday Package - All-Inclusive Tour



Table of contents
Portugal Holiday Package : All Inclusive, Package Holidays, Flight+Hotel, Luxury Hotel, Resort & Spa, Adult Only... Check our Deals up to 70% OFF !
Why discover Portugal with a holiday package?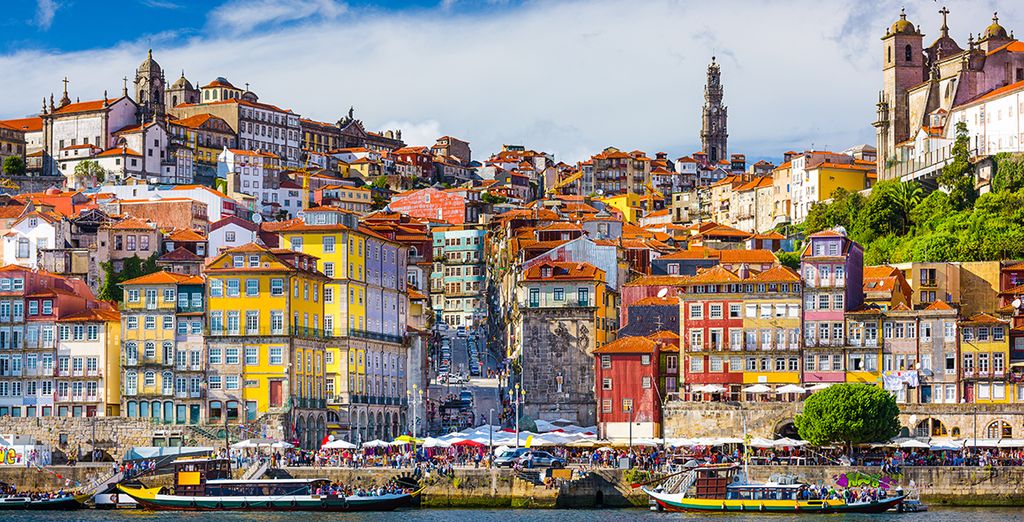 There is an impressive list of benefits that you can enjoy when you choose a holiday package for your trip to Portugal. A holiday package makes the process of organising your Portugal trip an easy one. It is also a great way to enjoy your time in Portugal while saving money. If you are planning a Portugal holiday with a group, family or friends, then choosing a package deal is the perfect option.
The different types of holidays and tours offered by Voyage Privé
Voyage Privé is your go-to source for finding the best all-inclusive tours, self-tours and combined destination options for your trip to Portugal. Our top picks are listed below.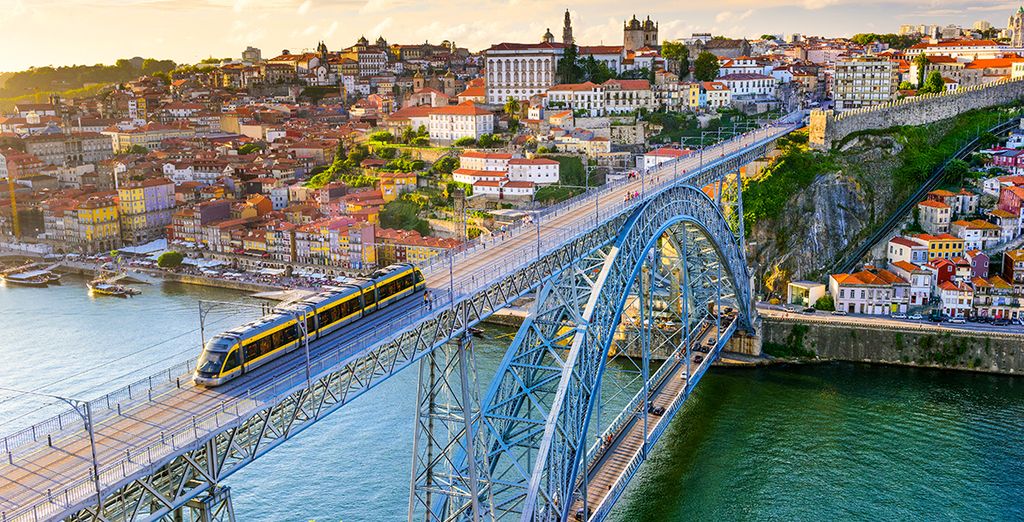 The Discover the Coast of Porto 4* holiday package is the perfect way to explore all that Portugal's northern coast has to offer over seven days. The region is known for its stunning landscape and its incredible history. This holiday package starts off in Porto before taking you through the Douro Valley and Esposende. Throughout your journey, you will enjoy luxury accommodation in Esposende.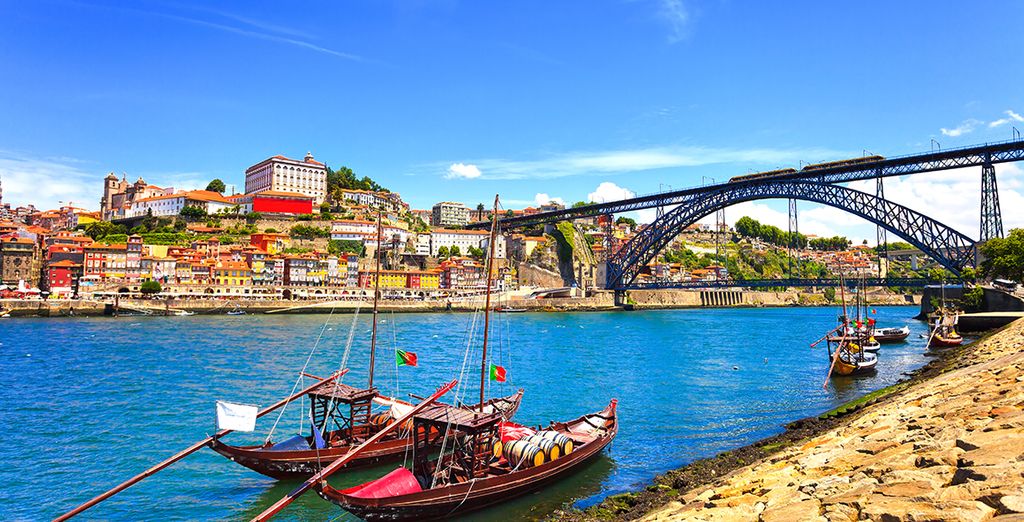 You will enjoy all of the best sights and sounds of Portugal over five days when you choose the Fly & Drive Porto and Douro Valley 4* holiday package. After beginning your holiday in the historic city of Porto, you will head to the iconic Douro Valley. The holiday package offers plenty of opportunities for you to explore on your own while also enjoying captivating guided tours and wine tastings. This amazing package includes car hire that allows you to explore the region.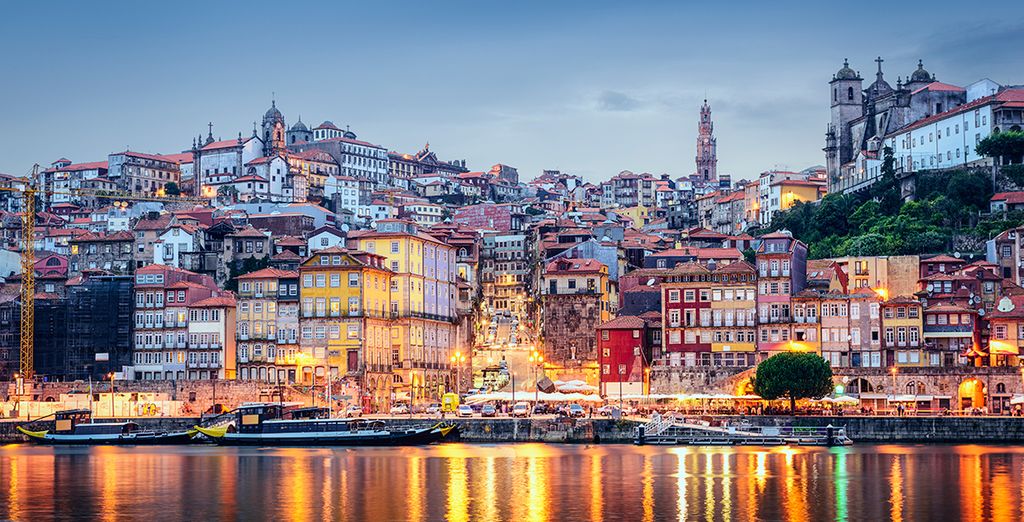 The Porto and Lisbon by Train 4* holiday package allows you to enjoy the incredible beauty of Portugal on a train journey that you will never forget. This trip will find you exploring the incredible architecture, wines and medieval relics of Porto before heading to Portugal's capital city of Lisbon to take in the country's cosmopolitan centre.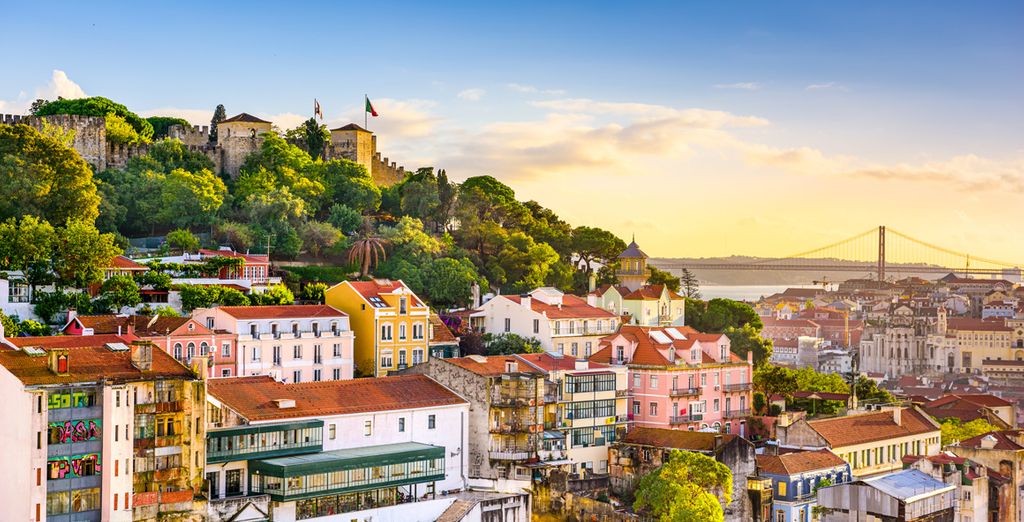 The Portuguese Multi Centre package will take you from the colourful and vibrant cosmopolitan centre of Lisbon to the picturesque vineyards of Portugal's Alentejo region. Your luxury accommodation will include stays in an 18th-century palace and a pair of former convents that both feature on-site pools. This unforgettable holiday package lasts for eight fun-filled days.
Practical advice for planning your trip to Portugal
When to travel to Portugal
The best time to enjoy a package holiday in Portugal is between March and May or between September and October. In the spring, the country is in full bloom and the weather is warm and comfortable. During the fall, the temperatures remain pleasant, the crowds are smaller and the sun is still shining.
Administrative formalities before going to Portugal
Travellers to Portugal who hold a full UK passport can enter the country visa-free. UK residents from non-EU countries who wish to travel to Portugal will need to get a Schengen visa.
How to get around in Portugal
Once you arrive in Portugal, you will have plenty of options for getting around to your various destinations. Hiring a car or motorbike is one of the best ways to get around the country while enjoying a sense of independence. There are also plenty of options when it comes to trains, buses and taxi services.
What is the time difference?
There is no time difference between the UK and Portugal.
What is the official language?
The official language of Portugal is Portuguese. English is also a language that is widely understood in the country. This is particularly the case in popular tourist areas.
High-quality services at the best price for your package holidays in Portugal
When you choose Voyage Privé for your holiday package to Portugal, you can experience a stress-free getaway without having to find hotels and other key amenities. Voyage Privé works with high-end hotels to offer you services that include sea views, on-site restaurants/bars, spa treatments, gyms and room upgrades. All of this is offered at a price that you can smile about.
Voyage Privé's hot deals for Portugal holiday packages
Portugal is home to some of the most stunning scenery that can be found in Europe. It is a country that is steeped in history and culture. A Portugal holiday package offers you the chance to enjoy the country's legendary cuisine, its world-class beaches, exciting nightlife and the contrast between its vibrant cities and serene countryside.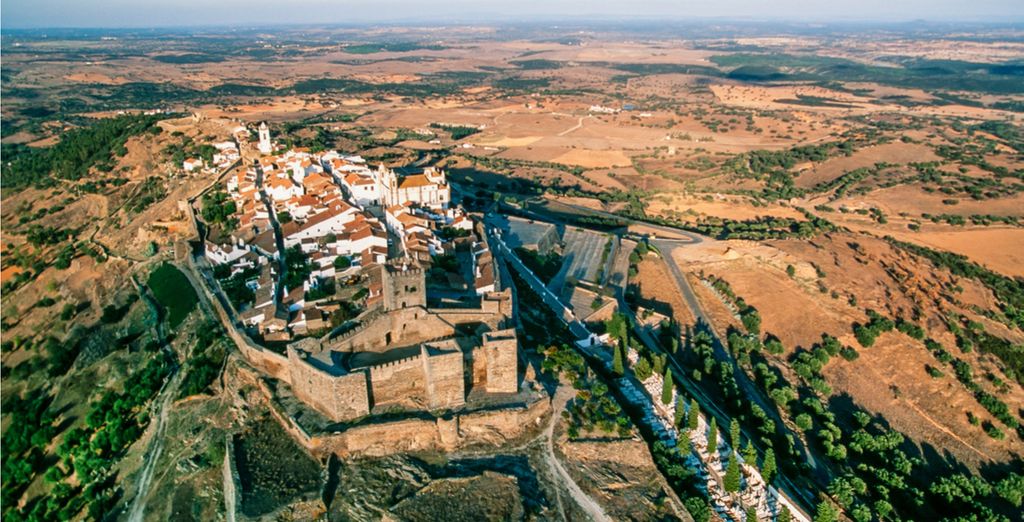 Five places to see on your trip to Portugal
1. Take a Tram Ride Through the Streets of Lisbon
The hilly, cobbled roads of the Portuguese capital of Lisbon are one of its most iconic features. One of the best ways to see the sights of this stunning city is by taking a ride on Tram 28, which works its way up the steep streets into the historic Alfama district.
2. Take a Rabello Boat Down the Douro River in Porto
You will get a unique view of Porto when you cruise down the Douro River in a Rabello boat. During your journey, you will pass by many of the city's most iconic landmarks and historic bridges.
3. Take in Portugal's Ancient Past at the Castro De St. Lourenco
Esposende has some of the most historically significant sites in Portugal, including the Castro De St. Lourenco, which features ancient ruins from the iron age and the Roman era.
4. Explore Évora While Visiting Portugal's Alentejo Region
Évora is one of the most culturally significant cities in Portugal's Alentejo region. It is a designated UNESCO World Heritage site and home to many of the country's most notable landmarks.
5. Enjoy the Incredible Dining and Nightlife in Lisbon
Portugal's capital of Lisbon is home to some of Europe's finest dining options and some of its most exciting nightlife. Choose from nightclubs, music venues, wine bars and unforgettable restaurants.