Last minute deals to Portugal



Table of contents
Get ready to build your dream trip with last minute deals to Portugal. Soak up the sun and scenery in one of the fastest growing tourist destinations in Europe. You can book last minute deals to Portugal with Voyage Privé and explore this mysterious and elegant country, filled with history and intrigue. If you're thinking about a holiday that encompasses sun, sea and beautiful scenery, then check out the magnificent country of Portugal. You can enjoy a city break in spectacular Lisbon, with its dramatic architecture, café culture and beautiful vistas, or you can head to the beach. This stunning country, which borders Spain and has some of the most spectacular coastline in Europe, is often overlooked, but once people go there they find themselves hooked. Lisbon has a relaxed charm all of its own and is one of the most elegant capital cities in southern Europe. Yes it has history, yes it is the economic engine room of the nation, but it is also tranquil, relaxed and a favourite city for many.
Top 5 things to do during last minute holidays in Portugal
1. Get lost in Alfama
When most people plan their last minute deals to Portugal, they naturally gravitate towards the country's capital, Lisbon. This sprawling city offers so much more than the usual city break. You can easily lose an entire day exploring the winding streets of the Alfama district. Most of Lisbon was destroyed by an earthquake in 1755, but this small district on the hill remained, making it the oldest part of Lisbon. You'll find people selling food, drinks and crafts through their windows and a huge sprawling flea market every Tuesday and Saturday.
2. Explore the rugged coastline of the Algarve
If it's sun-drenched beaches and pure relaxation you are after, make sure your last minute deal to Portugal includes a trip to the Algarve. This Southern region of Portugal is famed for its rugged coastline dotted with pristine beaches. Explore the rustic, whitewashed fishing villages or relax on one of the region's many hidden beaches and coves. If you want to get away from the crowds, you will likely be able to find your own private beach with very little effort.
3. Learn about port in Porto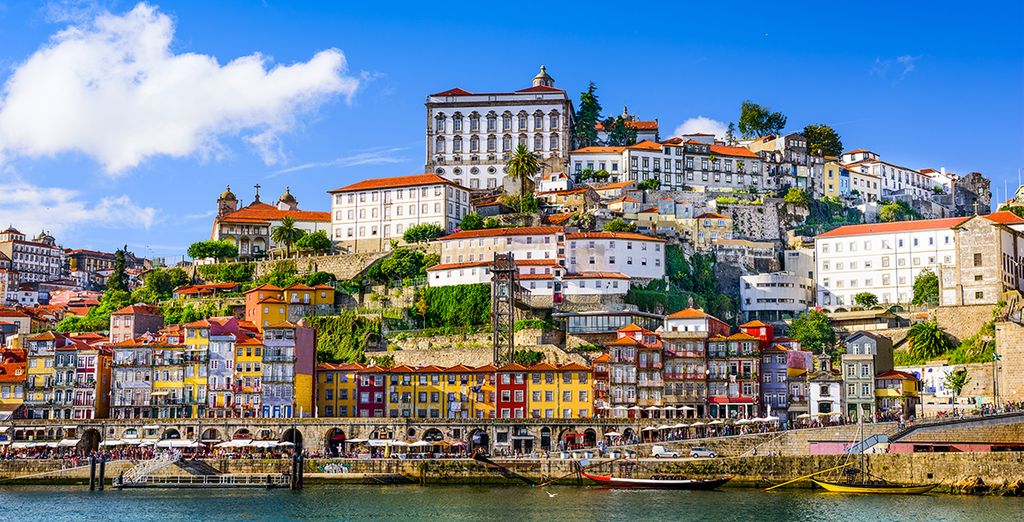 You can't visit Porto without trying the region's most famous export, port! There are plenty of port cellars dotted around the city where you can try port in every hue, including ruby, tawny and white. If you thought port was just something your Granddad sipped on after a big meal, prepare to be surprised by the range on offer.
4. Sample the Portuguese seafood
When visiting a country with 1,749km of coastline, you can't leave without sampling the seafood. Always fresh and delicious, it pays to be adventurous with your food in Portugal. Everywhere you go, you will see grilled sardines (sardinhas) on the menu. These are usually plucked from the water the same day and served fresh from the grill. Octopus (polpo) is also a popular dish in Portugal, often served pickled as an appetiser. And of course, the country's most famous seafood dish, salt cod (or bachalau) - it's an acquired taste, but certainly worth trying if you want to make the most of our last minute deals to Portugal.
5. Satisfy your sweet tooth in Portugal
For those with a sweet tooth, you can't leave Portugal without sampling a custard tart (pasteis de nata). A far cry from the wobbly congealed custard tart you might be used to, these are rich and sweet with a perfectly crisp shell. Head to Pastéis de Belém to try the original. Gelato is also a popular treat in Portugal and offers the perfect way to cool down after a day spent exploring or on the beach. If you want the freshest ice cream made from real ingredients, you can't go wrong with Santini's, which has shops in Belém, Lisbon, Cascais, Carcavelos and Porto.
Which hotel to choose for a last minute trip to Portugal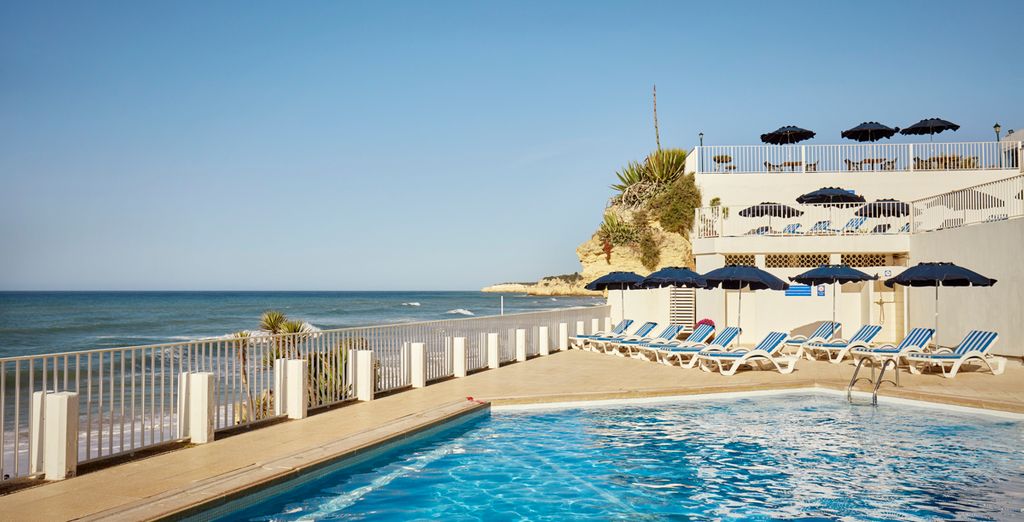 Enjoy sun, sea and sand while staying at this luxury four-star resort. The bright and airy interior pairs perfectly with the sea views to create a comfortable and luxurious environment.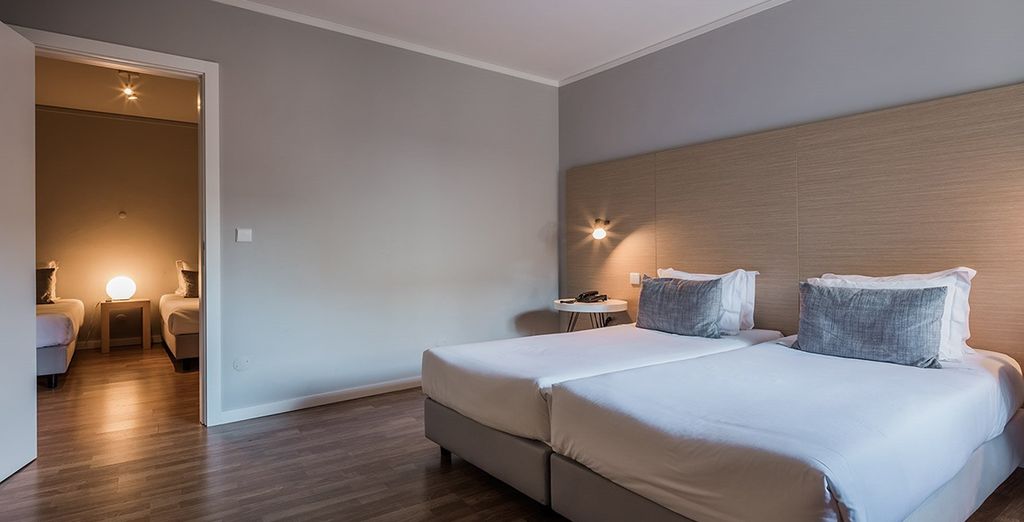 Located just a stone's throw from the river Douro, this three-star hotel in the Vila Nova de Gaia neighbourhood is perfectly placed for sightseeing and exploration. Enjoy calm and bright interiors and a trendy on-site bar.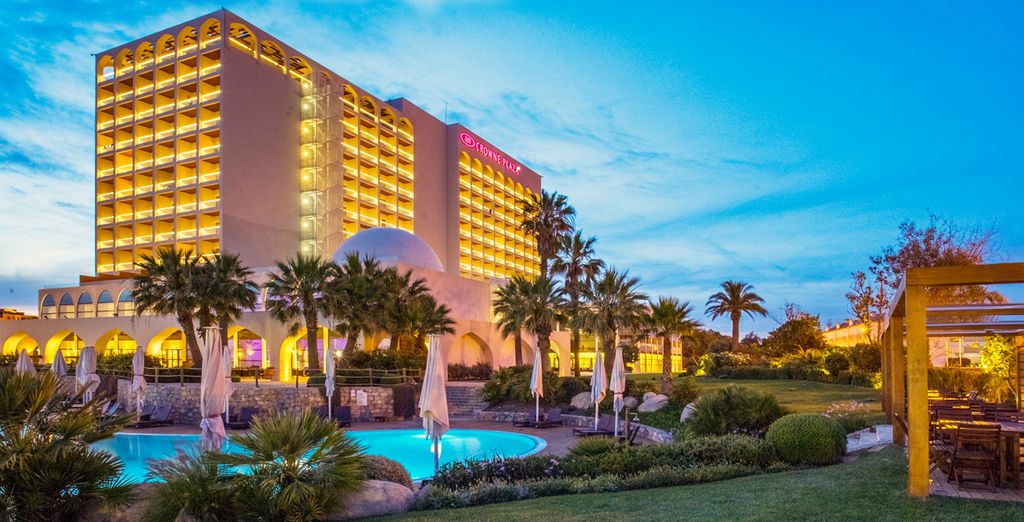 This contemporary five-star hotel boasts direct beach access and a range of amenities, including pools, restaurants, a spa and golf course. There is something for everyone at the Crowne Plaza Vilamoura.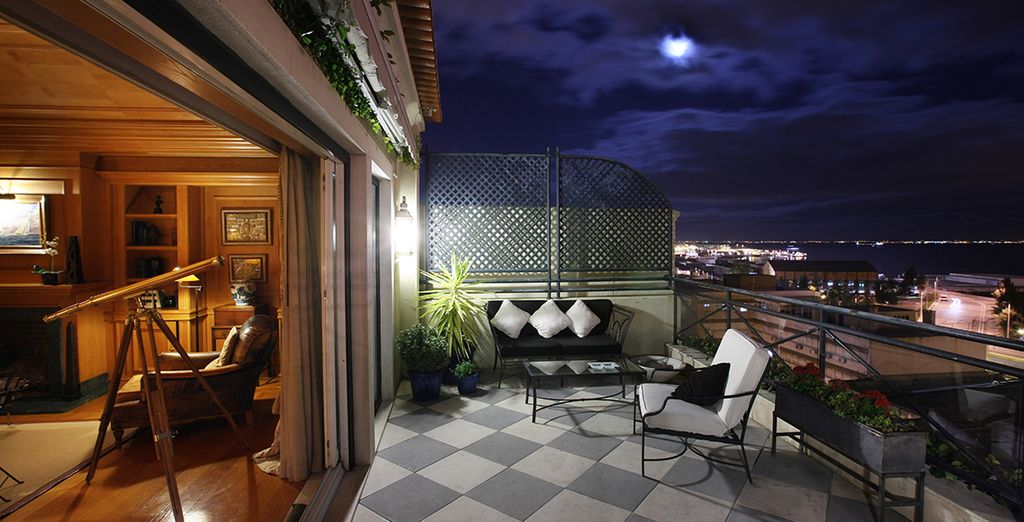 This boutique gem overlooks the ever-changing Tagus river. Romantic with a distinctly vintage vibe, you'll feel like you've stepped back in time. This hotel offers the perfect base for exploring everything Lisbon has to offer, from a day of sightseeing to a day spent relaxing on the nearby beaches. Enjoy up to 54% off this hotel for the perfect last minute deals to Portugal.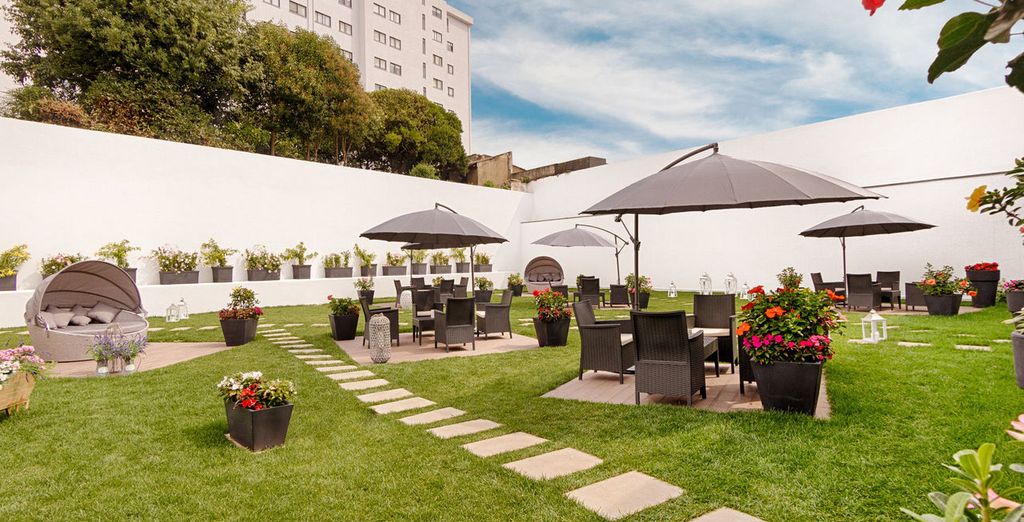 Oozing effortless cool, this boutique four-star hotel in the heart of Porto is both modern and comfortable. You'll be perfectly placed to take a cruise down the Douro or explore the medieval Ribeira district. At the end of the day, relax in a light and airy room brimming with Portuguese charm. Enjoy up to 62% off a stay in this luxurious hotel with Voyage Privé.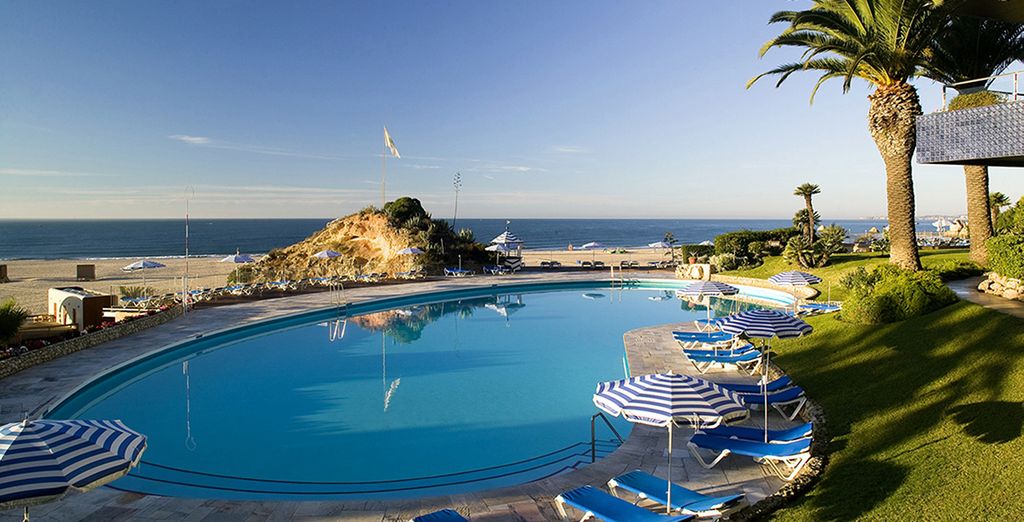 This five-star casino hotel offers sea views and utter relaxation. Step out onto one of the many popular beaches in the area, or relax by one of the two hotel pools. There's also a spa to help you wind down and a casino if you fancy a flutter. You can enjoy up to 35% off this incredible hotel with Voyage Privé's last minute deals to Portugal.
Practical information about last minute holidays to Portugal
What is the weather in Portugal?
The climate in Portugal is warm and temperate, with hot and dry summers giving way to mild and bright winters. The best time to visit Portugal is during the spring months when you can expect long sunny days and mild evenings. In the south, it can often break 40°C in the hottest months, while further north you can expect highs of around 25°C.
What budget to plan when travelling to Portugal
Lisbon is cheaper than many European destinations, although prices are gradually rising as more people flock to the country every year. You can live comfortably on €100 per day per person, but you will need to spend more if you have excursions planned. In Lisbon and Porto, the transport system is cheap and reliable, so you can save money by skipping the taxis.
The Voyage Privé travel expert's opinion on last minute deals to Portugal
Portugal is nestled on the western tip of mainland Europe between the Atlantic Ocean and Spain. With a long coastline spanning the entire length of the country, it's easy to see why it is a destination for sun seekers. Portugal is popular for its beaches, architecture, food and distinct cafe culture. While many people expect a country similar to Spain, Portugal has a distinct personality that will leave you with memories to last a lifetime.
Portugal is a patchwork of delights, offering something new at every turn. The country is split into three distinct regions, the North, Central region, and the South. If you're interested in sightseeing during your last minute deal to Portugal, you should head to Porto or Lisbon, while the south of the country is more popular with sun seekers and those travelling with children.
See the food to believe it
Portugal has some of the finest food in the region, too, and while some of it is reminiscent of the Spanish dishes you know so well, there's a distinct local twist that gives Portugese food its own flavour. If you are used to cod coming in batter with chips then get ready for a taste sensation, as the Portugese have a way with fish that will simply blow your mind. Seafood is taken seriously, so you are sure to have a culinary delight when you visit this Latin country.
A history lesson
Portugal is no longer a political heavyweight, but in times gone by it was a global force to be reckoned with. Its empire spread around the world and there are still a number of Portugese speaking nations to this day, including Brazil and Angola. Inevitably, Portugal has a rich historical story to tell through its buildings and its museums. So if you are a serious history buff then you'll find everything you need in Portugal to keep you satisfied and to give you a thirst for more knowledge.
So if you're looking for sun, sea and something a little different, then sign up and check out our last minute deals to Portugal and our exclusive handpicked hotels and villas for the very best stay in the city, the countryside or by the spectacular Atlantic Ocean.
FAQ Last Minute Portugal
Want to go to Portugal at the very last minute? With Voyage Privé, enjoy exclusive offers for holidays in Portugal up to 70% off. Book until the last minute, subject to availability. Free online registration.
The My Story Hotel Rossio 3* is a modern and contemporary hotel ideally located in the heart of Lisbon that will offer you a luxurious and comfortable stay. In the south of the country, the Anantara Vilamoura Algarve Resort 5* welcomes you for an upscale stay: gourmet restaurant, outdoor swimming pool, spa, pool bar, garden with panoramic views, golf course and access to the beach.
Among all the emblematic places of Portugal, we advise you to visit the Tower of Belem, the National Palace of Pena, the coast of Cabo da Roca, the Castle of the Moors and the Praça do Comércio.