Last-Minute Holidays to Madeira



Table of contents
A cluster of four islands with the largest dubbed 'The Pearl of the Atlantic', Madeira is Portugal's best loved archipelago and a splendid destination for an impromptu getaway. Planning your last minute holidays to Madeira couldn't be easier with a few travel tips from your friendly travel experts at Voyage Privé.
The opinion of?the?Voyage?Prive?travel expert on Last Minute Holidays to Spain
Don't let fun pass you by. Book your last-minute holidays to Madeira with Voyage Privé and enjoy a wild escape on an island closer to Morocco than Lisbon, but with plenty of Portuguese charm. An ideal destination for family reunions, get-togethers, and weekend getaways, this cluster of islets in the subtropics is blessed with breezy beaches in summer and snowy mountain tops in winter, perfect for surfers, skiers, backpackers, and all flavours of tourist.
Where to stay in Madeira : The Best Hotels for last minute holidays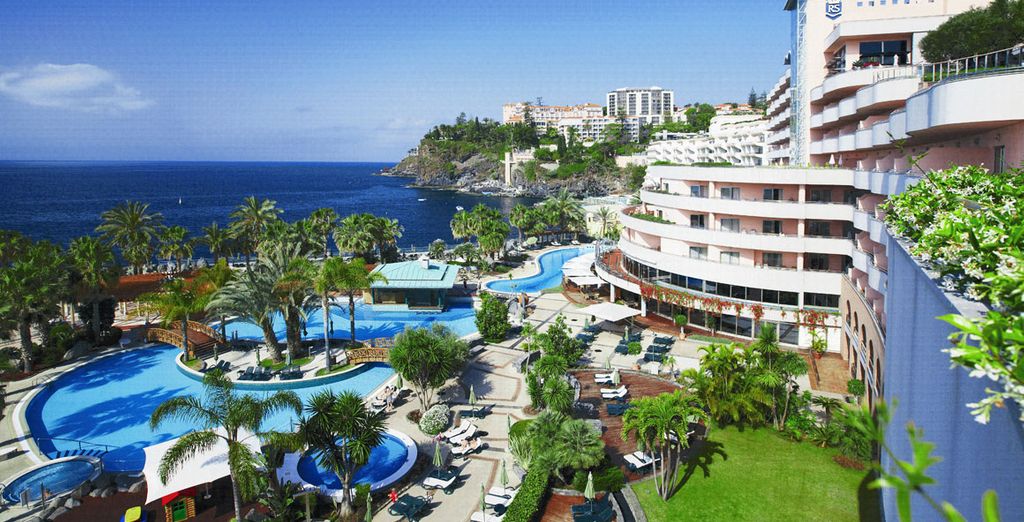 This 5-star seafront resort on the main island is close to the town of São Martinho, overlooking the harbour and within walking distance from Funchal's historic centre. Swimming pools, jacuzzi, and private beach access make this hotel an excellent choice for soaking up the sunshine year-round.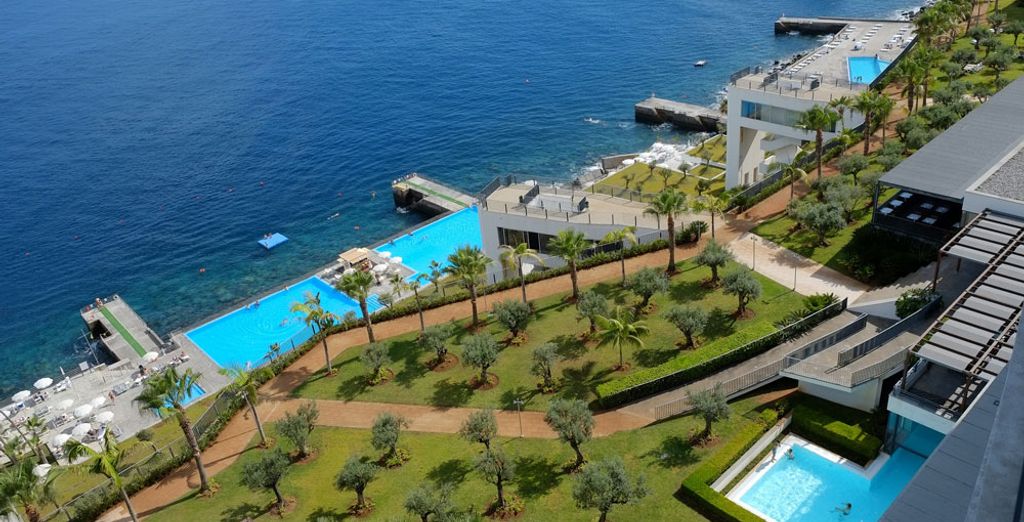 This 5-star resort is the perfect place for an escapade by the ocean. Unwind and relax at the hotel's very own Thalassotherapy Spa, soak up the sun by the private beach, show off your freestyle stroke in several massive infinity pools, or let your hair down at the Koi Sushi Bar. Tennis, squash, table tennis, and billiards are yours to enjoy here, along with personal lessons at the in-house diving school.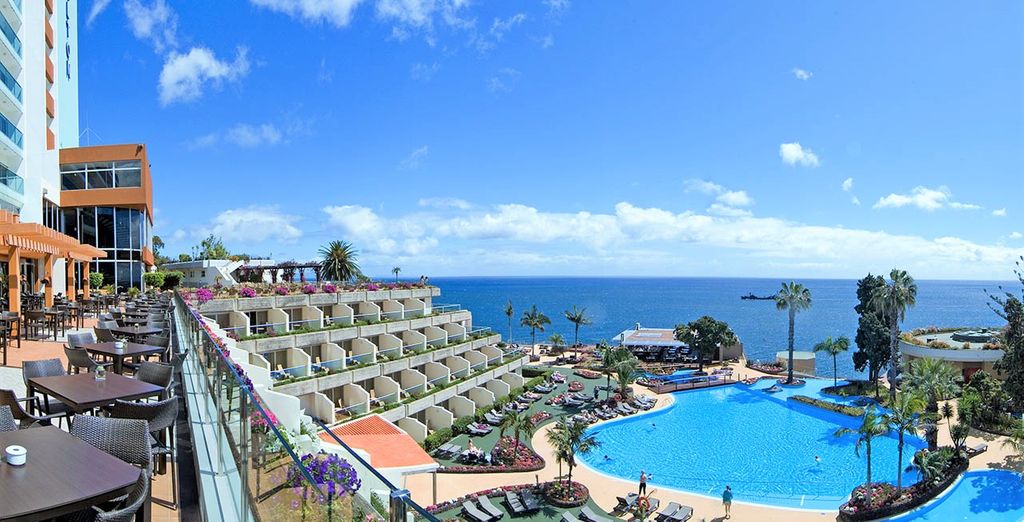 Tennis, diving, and mini golf are just some of the activities you'll be able to enjoy at this luxury 5-star hotel in Funchal. But for those who enjoy hiking, wine tasting, horse riding, canyoning, paragliding, and canoeing, nearby operators would be happy to accommodate with day trips to nearby mountains.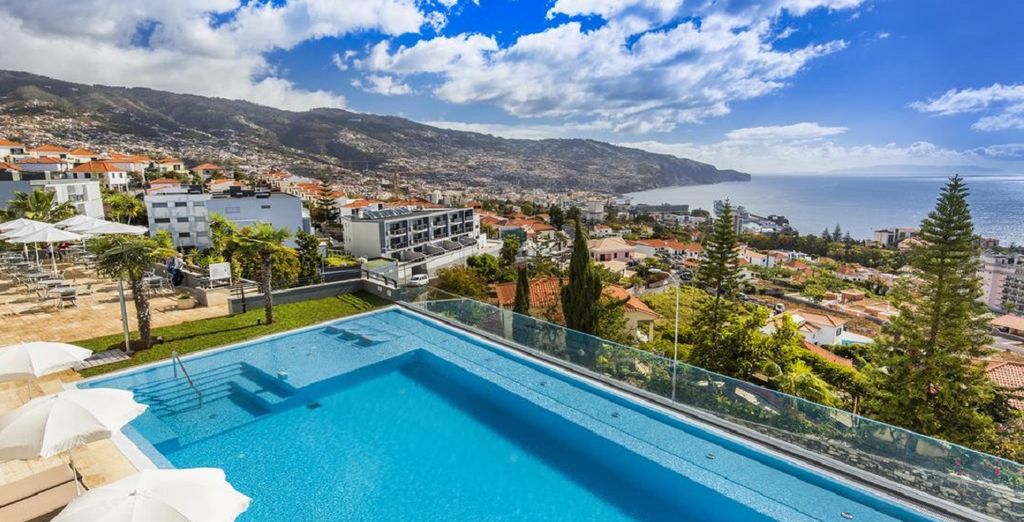 Snow only falls in Madeira on a handful of days every year, and only the taller peaks are sprinkled with snow. Hotels on the south-eastern coast are unique gateways to the snowy peaks in the centre of the island. Wellness takes on new meaning at this 4-star family-friendly hotel in Funchal. Turkish bath, spa, jacuzzi, sauna, infinity pool, gym, and a tennis court beguile visitors, but there's also much adventure to be had on windy footpaths leading from the hotel to the rugged coastline.
This traditional and stately 5-star hotel on the Eastern stretch of the town of Canical makes for a superb retreat in the midst of a resort with its very own marina. The diving centre and coastal clifftop viewpoints nearby are excellent options for those who like to alternate between sailing, hiking, and underwater exploration.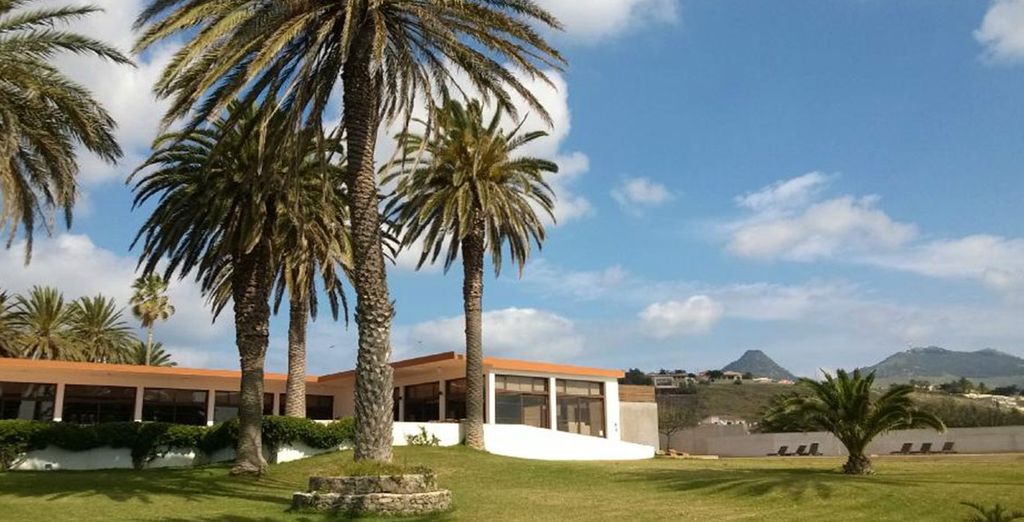 On the islet of Porto Santo, 25 miles from Funchal, lies the eponymous 4-star hotel overlooking the 7km long golden beach. Slightly cooler than the main island, Porto Santo is not as open to the Saharan winds called Leste. Likewise, winter at its 517m peak known as Pico do Facho, is much gentler.
The best things do for a last minute holidays to Madeira
1. The cable car.
The island's tourist highlight, the Gondola lift or 'Teleferico' is a mere 5-minute drive from most of the hotels featured online by Voyage Privé. It carries up to eight people per cab to Monte, where botanical gardens, ponds, shrines and cafés wait to be discovered.
2. The toboggan sledge.
Upon return from Monte, tourists take the 2km long toboggan ride to Livramento near Funchal. Not to be missed, this winding race to the foot of the hill is in line with a 170-year-old tradition.
3. São Tiago Fortress.
History buffs need only visit the 17th century St. Tiago Fortress to appreciate its importance in maritime trade for an island vulnerable to privateers and pirate raids.
4. Museu CR7.
Exhibiting life-size sculptures, memorabilia, and replicas of Cristiano Ronaldo's many trophies, Museu CR7 is the Mecca of football fans from across the world.
5. Madeira's Peaks.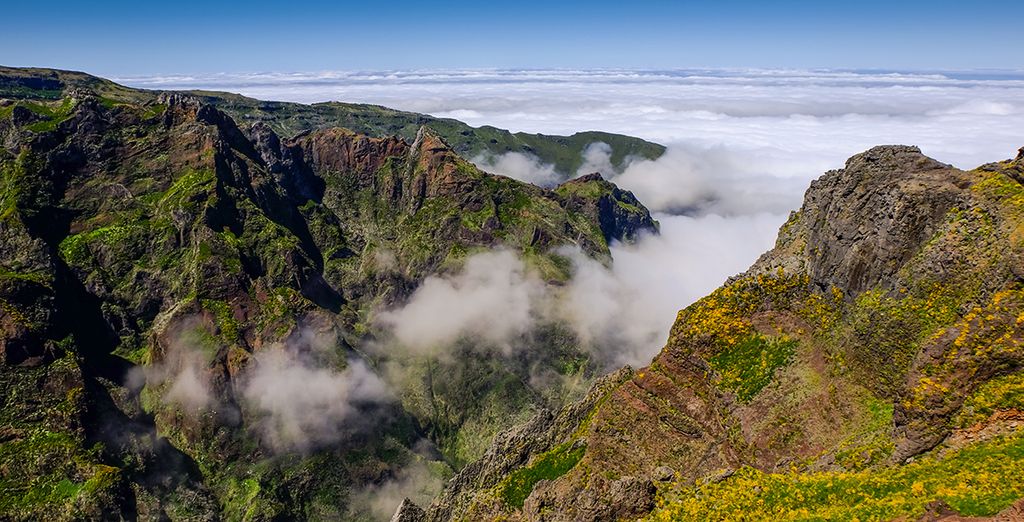 Mountain lovers come in droves to Madeira's main island for the thrilling hike from Pico Arieiro. The endpoint is Pico Ruivo, the island's highest peak at 1,862m.
Practical information about going on a last minute ski holiday
What's the weather like in Madeira?
Madeira's subtropical climate with dry summers and mild winters makes weather extremes a rarity. Leste winds from the Sahara warm up the island in the summer, but the mountainous regions, with micro climates of their own, shelter towns like Funchal from the winds. Humidity is stable through the year and rain takes the form of short but heavy downpours, particularly in January. With temperatures in the mid-20s from June to September, and ocean water a few degrees cooler, summer is the best time of year to visit. Still, hiking, canoeing, canyoning, and paragliding can be enjoyed in the off season too. But be sure to pack your hiking boots and weatherproof jacket if you want to venture into natural parks. A lightweight raincoat, hat, and travel umbrella may also come in handy.
What to pack for a last-minute holiday in Madeira?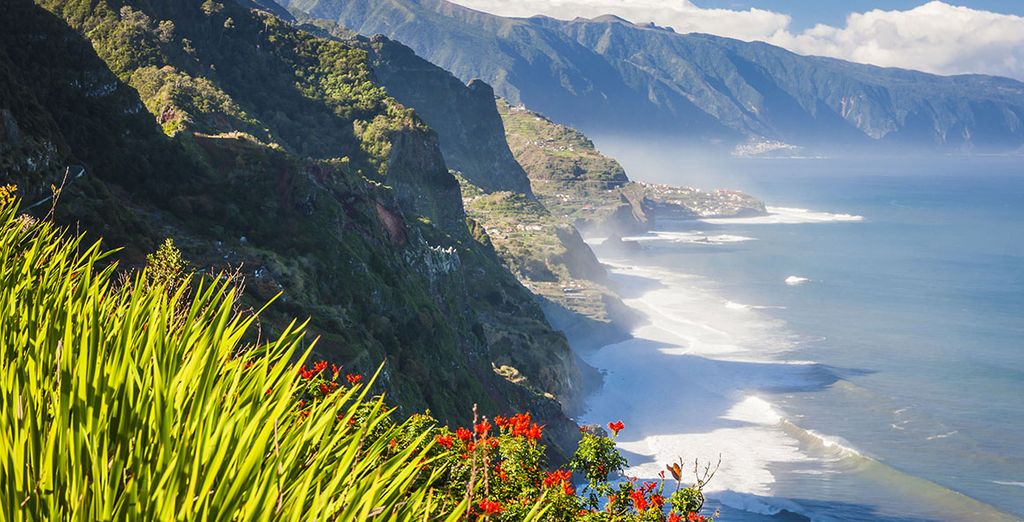 The locals dress casually, and beachwear is the norm for tourists, so pack light. A good 230V European travel adapter is a must, a filtration bottle can be a life-saver if you plan to explore the islands, and some waterproof and shockproof phone and wallet bags can give you added peace of mind. If you're into mountain sports or sailing and you're travelling in a group, don't underestimate the value of a good off-grid GPS tracking device with off-line maps, messaging, and SOS features.
What budget to plan for a last minute trip to Madeira?
Madeira is an island fit for any budget, but certainly less expensive than some Mediterranean destinations. To find the best-priced restaurants and bars, it pays to make friends with the locals or explore the side streets on your own. Meals generally cost around 20 euro per person, excluding drinks. A 'tourist menu' three-course meal featuring small portions of the most popular local culinary delights can cost half that. Brunch is even more appealing when paired with refreshments like the sweet Poncha wine and the fizzy Brisa. In Funchal, hearty warm snacks like the "Prego" sandwich washed down with a cup of coffee will only set you back 5 euro, give or take. Expect to pay more on food and wine tasting tours, and budget for extras like chocolates, local sweets, and fresh fruit and fish from the local markets.