Last Minute Deals To Brussels



Table of contents
Brussels is the vibrant capital of Belgium and is a city that's hip yet historic, bizarre yet bureaucratic, and filled with excellent architecture, chocolate, waffles, and beer. Brussels is truly a place of wonder and it's got something to offer every type of traveller: whether you are on a solo adventure, a romantic couple's break, or on a fun-filled family holiday.
The Voyage Prive travel expert's opinion on last minute travel to Brussels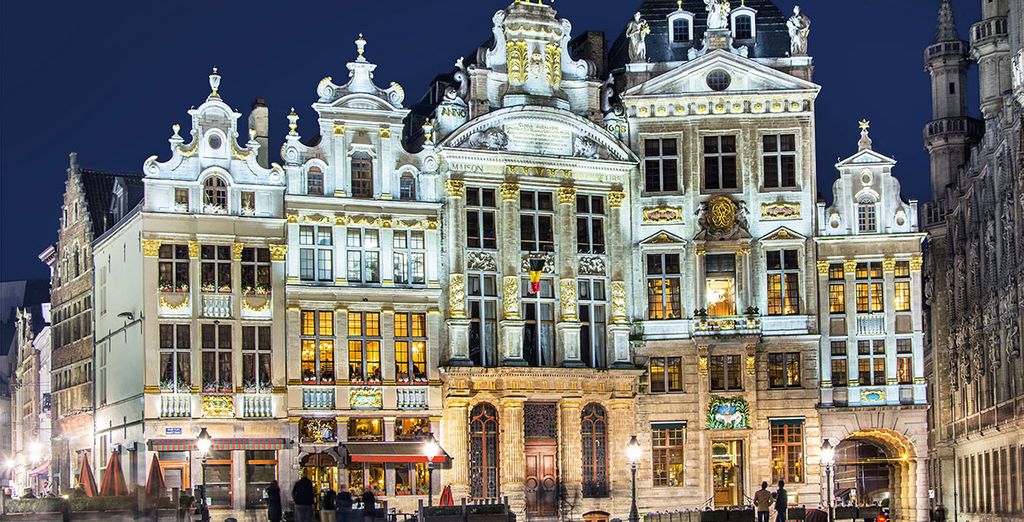 If you are looking for a city that delivers on all things historically and culturally, then Brussels should be your top choice. The city is an art lover's dream with it seeming that almost every building in the city has been converted into a contemporary art gallery. From skating rinks to townhouses, they all showcase various forms of conceptual art. After you have explored everything Brussels city has to offer, you'll want to indulge in the world-famous chocolate and beer that Brussels as on offer. And, don't forget about the Christmas period when the city showcases some of the best markets in Europe!
Top 5 things to do in Brussels
There are many great things to do in Brussels, but to ensure you don't miss out, we've listed the top five things to do in Brussels!
1. Explore the Grand Palace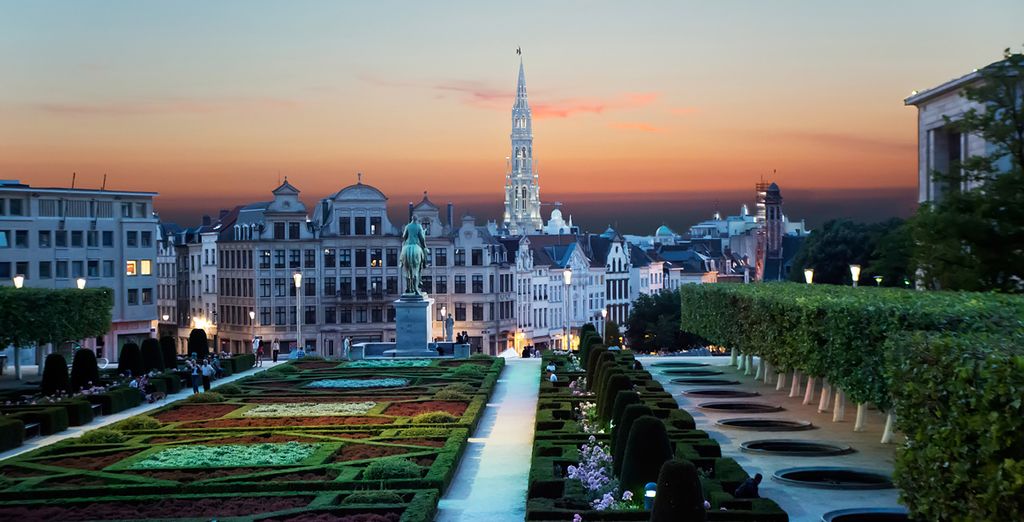 Hidden in the heart of Brussels, this architectural dream will be sure to impress you. At the heart of the Grand Palace, there is a 15th-century city hall surrounded with six guild halls, all as impressive as each other. It's a wonderful square both during the day time and evening when everything is lit up. A flower market is also held weekly in the square.
2. Have fun at Mini Europe
If you are on the lookout for something unique and fun to do in Brussels, then this is a great choice. Mini Europe houses reproductions of the most significant monuments in the European Union on show, at a scale of 1:25m. See the Eiffel Tower, Big Ben and much more all in one day! Children (and adults!) will love this spot.
Don't forget your camera for some unique pictures!
3. Relax in the Parc Du Cinquantenaire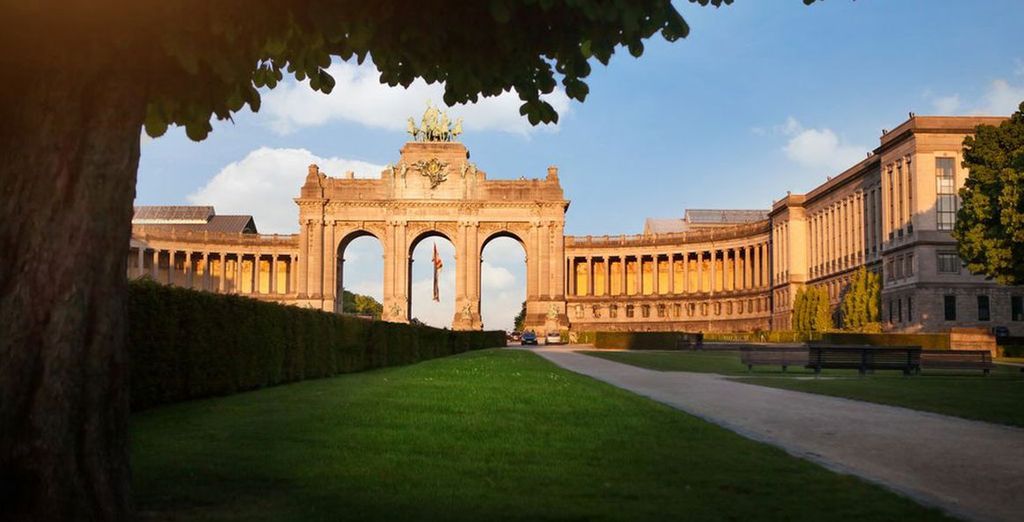 When the sun is shining, take a visit to the Parc Du Cinquantenaire. Take a tour of the vast collection of over 35,000 artefacts that are housed in the various museums here, then finish your day off with a picnic lunch in the beautiful surroundings. It's the perfect spot to relax and unwind after a busy few days of sightseeing.
4. Take a Belgium Beer tour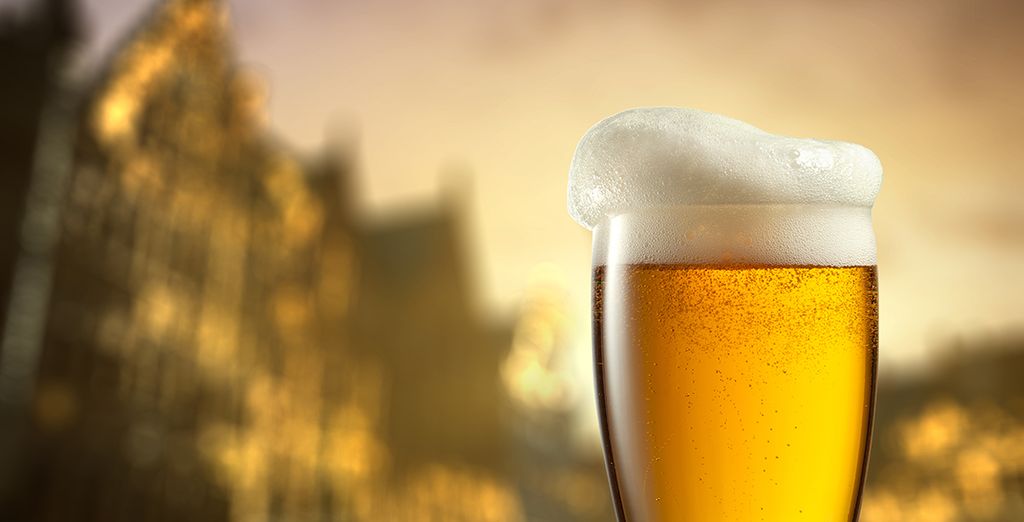 Belgium is famous for its brilliant beer, and what better way to sample it than on a tour. A variety of tours are available which allow beer enthusiasts to experience the best places in the city to grab a drink, as well as learning about the history of beer and how it's made.
5. Visit the costume museum
Did you know that lace is one of the oldest crafts in Brussels? It was one of the main industries of Brussels and a trip to this museum will give you great insight into the history of lace making and the chance to view all the lace outfits made over time.
Which hotel to choose in Brussels at the last minute
At Voyage Prive we have a range of hotels in Brussels that are perfect for any last minute trip. Whether it's boutique hotels, or luxury 5-star resorts, we have something to suit everyone.
Some of our current offers include: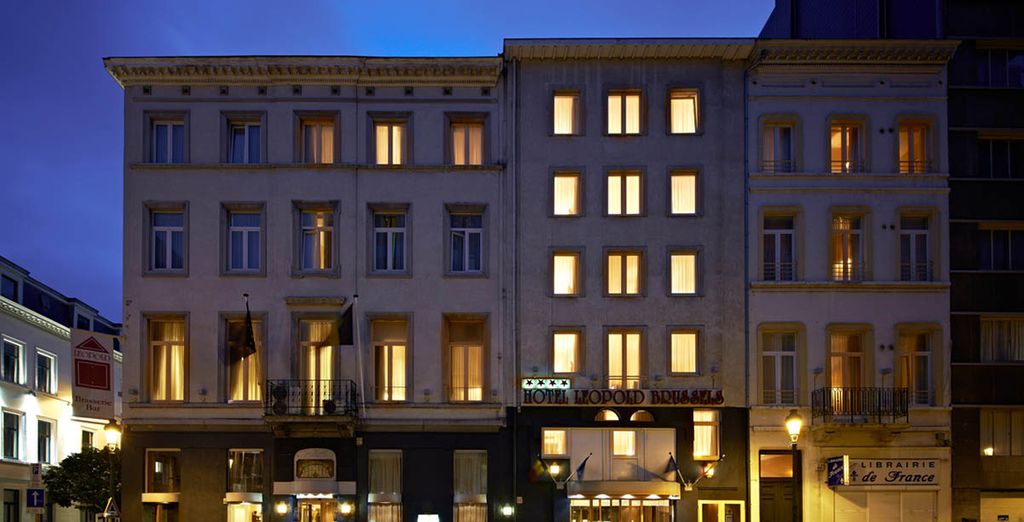 The Leopold Brussels is a beautiful 4-star hotel located in the heart of Brussels. Boasting a sunny indoor terrace with an open roof for dining, quiet library, a buffet breakfast, a welcoming bar stocked with Belgian beers, and beautifully decorated rooms, you have everything you need for a last minute stay in Brussels.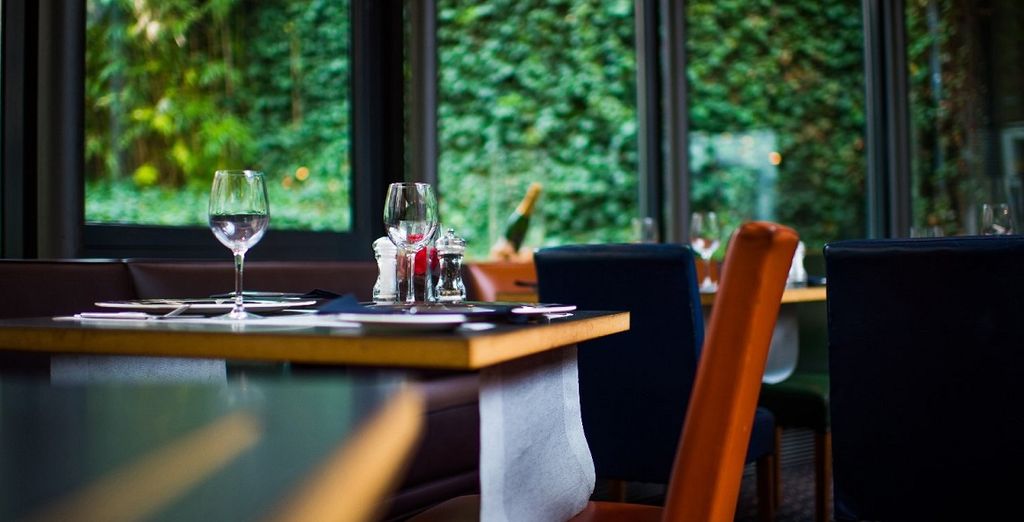 Located in the heart of the city and boasting elegant and modern design, this hotel is a popular choice for those who seek a first-class hotel in a first-class city. Featuring beautifully decorated rooms, an on-site gym, bar, and restaurant, you have all you need for a wonderful stay.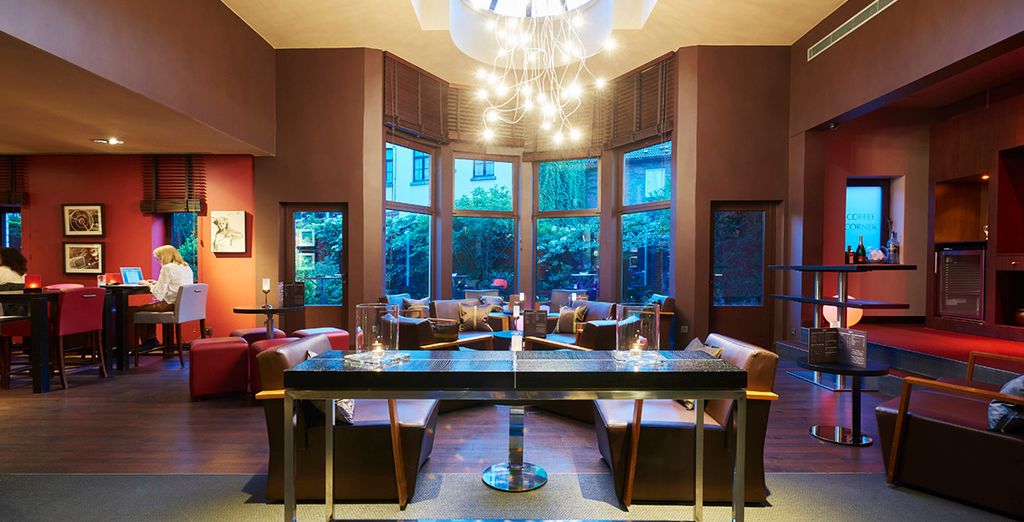 Located in the European District, just 5 minutes on the metro from the heart of Brussels, this beautiful hotel is a perfect fit. It features elegantly designed guest rooms, an on-site fitness club, and bar and restaurant.
Practical information about Brussels
To help ensure you have a fuss-free last minute Brussels holiday, we've put together some practical information that can help make your trip easier.
What is the weather in Brussels?

The weather in Brussels varies depending on the season. The Summer months can bring sunshine with highs of 23°C, whereas Winter can bring snow and ice with lows of 2°C. Spring and Autumn are pleasant months with lower temperatures. It does tend to rain frequently in Brussels, but this isn't lingering rain and tends to be over quite quickly.
There is never a "bad" time to visit Brussels, each season brings with it something unique and beautiful to discover. It just depends on what you prefer. Just make sure you pack the right clothing to suit the season!
What budget to plan?
Brussels is a destination that can be visited on a variety of budgets. But, in order to gain the most from your trip, a comfortable budget would be £90 per day per person. This will allow you to see all the best sights on offer, eat delicious food and try the famous beer.
Thankfully, regardless of your chosen budget, you will be getting a fantastic deal on your hotel stay when you book with us. Our exclusive discounts mean great savings on accommodation for your last minute holiday to Brussels.
Don't forget that all our fantastic hotel deals are exclusive to our members, and because they are so good, they won't be around for long. Sign up now to gain instant access to our fantastic last minute hotels for Brussels.
You can also check all our last minute offers !