New Year Breaks in the UK 2021



Table of contents
Enjoy 2021 New Year Breaks Deals in the UK up to 70% off ✅ Best Places to spend New Year's Eve : Exclusive Holidays Offers at the Best Prices ⭐.
New Year can sometimes feel overwhelming. You have either spent far too much time with family members and friends, in your house or theirs, or you been living a hectic social whirl for the month of December. Getting away for New Year is an excellent way to properly enjoy the holiday: no chores or cooking, just hedonistic fun, sightseeing and relaxation! Read on to find out more about New Year breaks UK.
You can also discover our deals for New Year Breaks in Europe !
Where Should You Spend the New Year In the UK? Best Holiday Deals
1. Herefordshire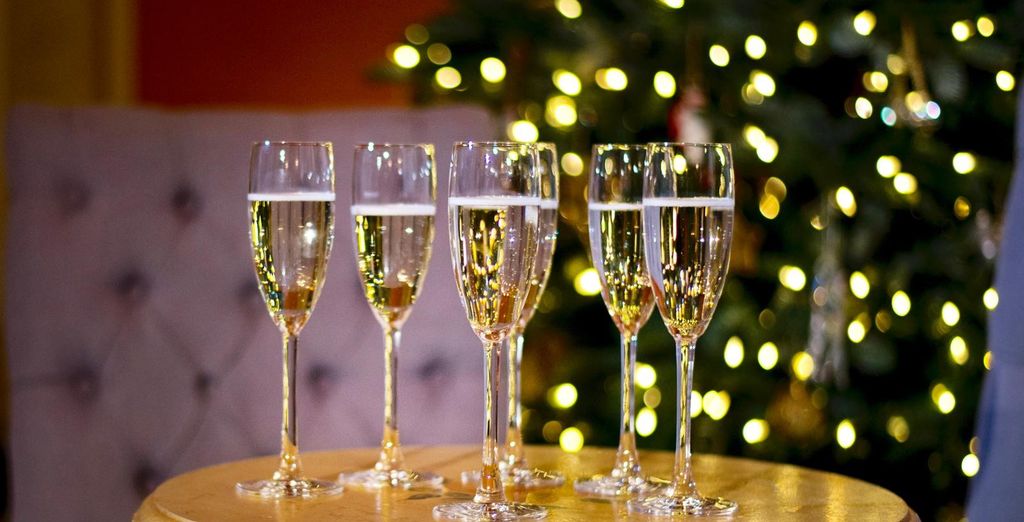 The English countryside is a great place for traditional Christmas and New Year's celebrations and Herefordshire is no exception. Pantomimes enjoy long runs, giving you plenty of time to see it, and will be tremendous fun for the whole family, there are various parties and New Year's events that you can book onto, and there is a surprisingly amount of very good restaurants, most of which will be fully operational over the holiday season.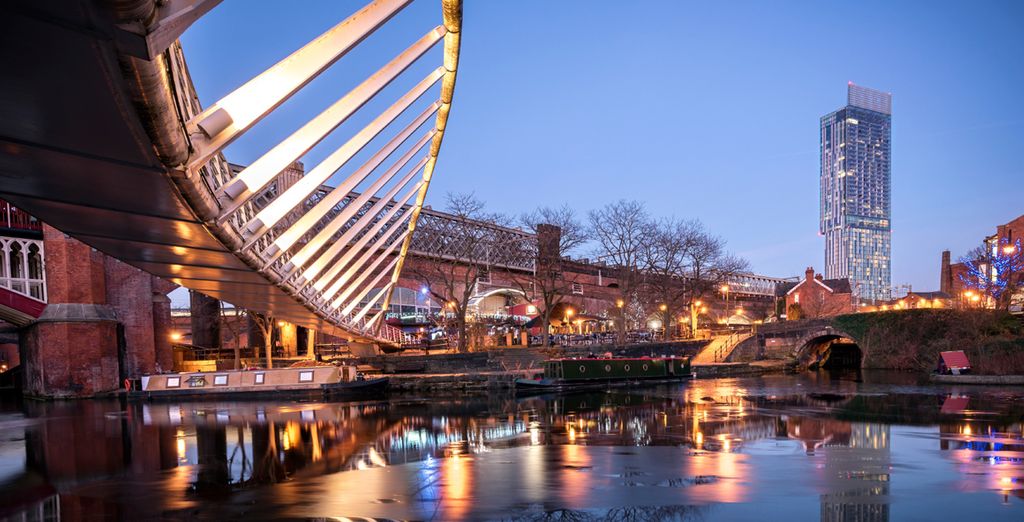 Manchester's Christmas markets are always worth seeing and the city has much else besides to enjoy. Theatre, from panto to Shakespearean tragedy, art exhibitions and any number of events abound, and you are sure to find plenty to see, do, taste and try in the city.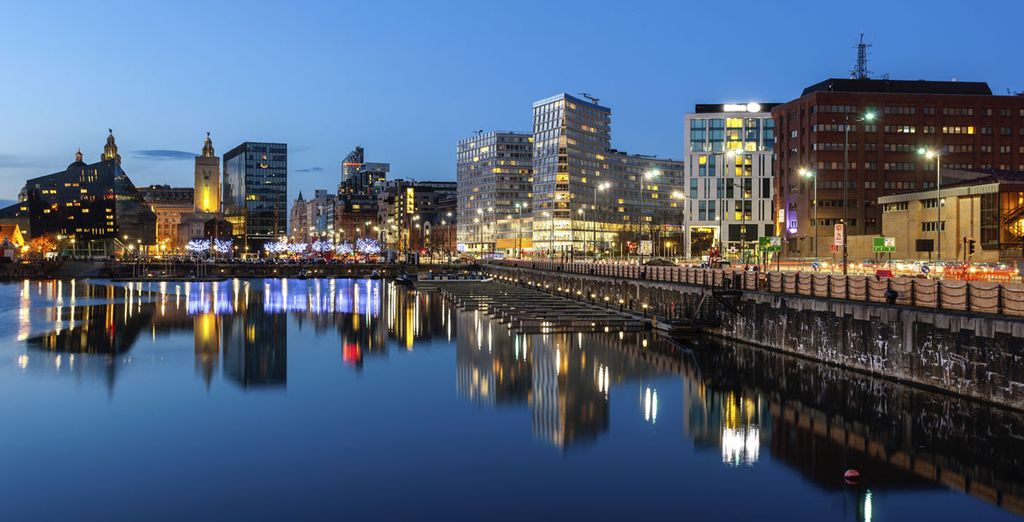 The Albert Docks, the Beatles Experience, more than a handful of unique and fascinating museums are available year round in Liverpool. New Year in the city is an extravaganza of late night shopping, cordon bleu dining, theatre, panto, stand-up comedy, music and so much more. Liverpool has celebrated over 800 New Years: it has all but perfected them!
New Year Breaks 2021/2022: Family Friendly destinations in the UK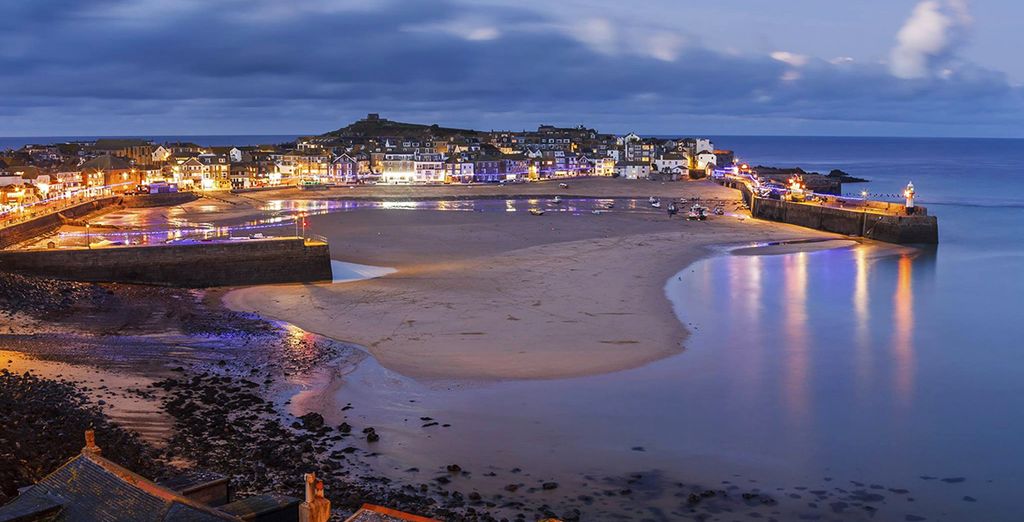 For old fashioned family fun, you can't beat Cornwall. Much on steaming hot Cornish pasties, protect your paper-wrapped fish and chips from the greedy gulls, and gather with the crowds to ooh and ah at the beautiful fireworks that welcome in the new year. And then, if you are brave enough, perhaps join brave others to dare a dip into the sea on New Year's Day to show that this is going to be the year that you get out of your comfort zone!
London comes up time and again when it comes to New Year getaways. The city is perfect for family getaways, for lovers to explore the city and get to know one another. The museums are open almost every day, restaurants, hidden shopping centres, secret gardens and so much more are just waiting to be discovered. And, of course, for New Year, there is the iconic fireworks display, which you can squeeze into the crowds to experience the heart-warming camaraderie with Londoners and visitors from far away alike.
New Year Breaks 2021/2022: Best Romantic Getaways in the UK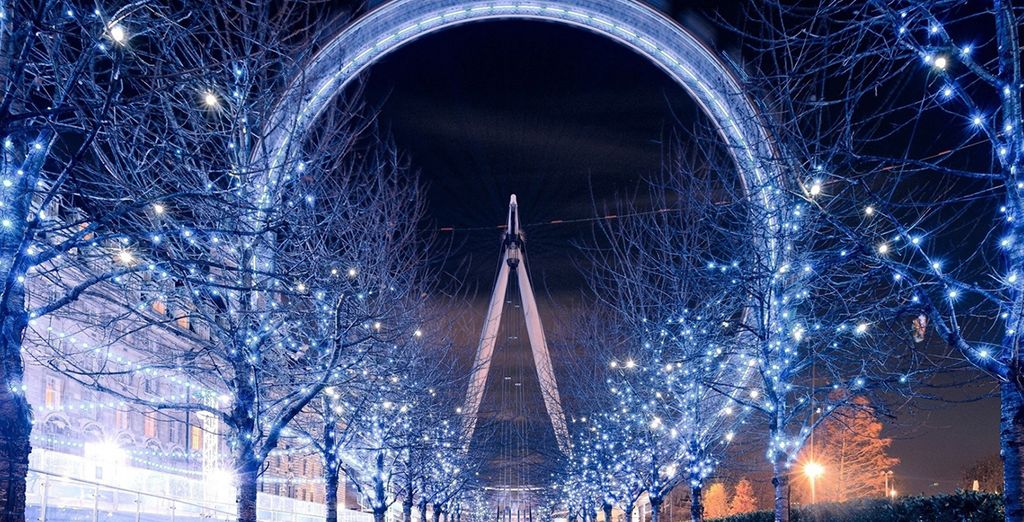 London is perfect for lovers. Wander through the street markets of Brick Lane and Camden Lock, explore the bridges over the river – perhaps a short cruise is in order? – and find cafes that offer traditional English tea, with towers of cakes, real scones and lashing of clotted cream.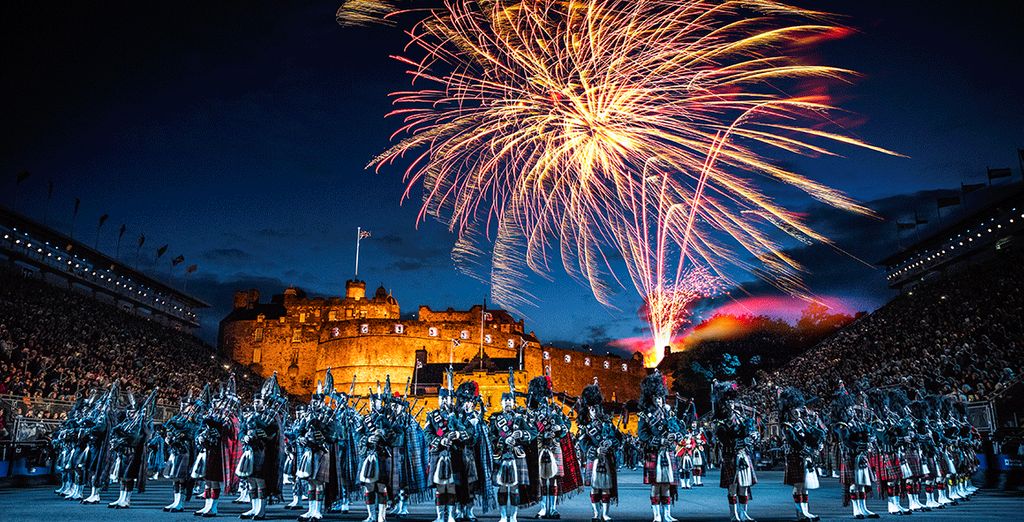 The Royal Mile, the Castle and the shopping district alone make Edinburgh worth visiting. But visiting for New Year – the famed Scottish Hogmanay – brings you into the heart of the three day extravaganza that is marked by parades, special events, fireworks and celebrations.
The Best Voyage Prive deals for New Year breaks 2021/2022 in the UK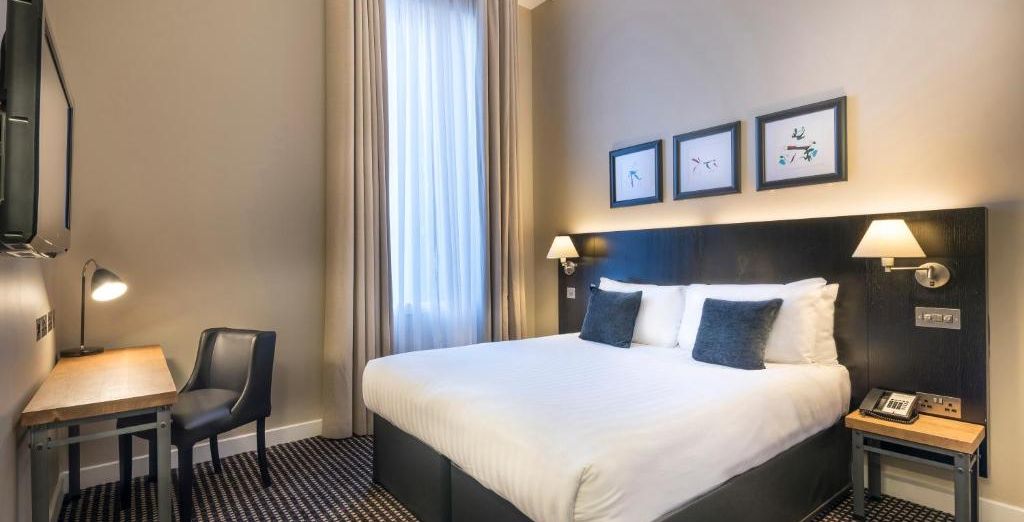 Save up to 80% and stay on the waterfront in this beautifully appointed hotel. Situated inside an 1850s refurbished warehouse, the rooms are beautifully appointed and range from compact to luxurious. When you stay in this hotel all of cosmopolitan and bustling Liverpool is on your doorstep, so you can get out there and start exploring straight away.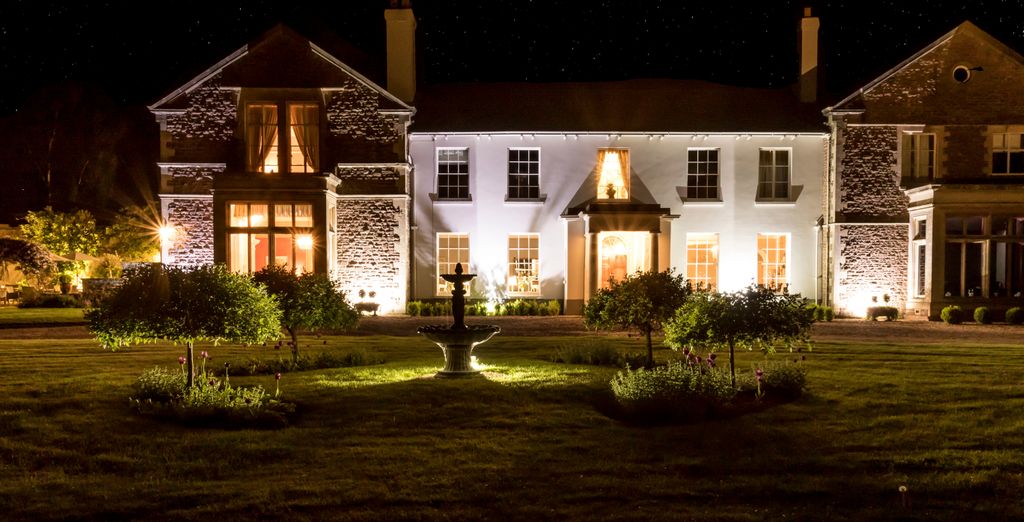 If you have always loved those Enid Blyton and Agatha Christie Christmases with lots of people sitting around cosy fires and eating far too much delicious food, then this is the place for you. With only 9 guest rooms, you are sure to make friends quickly, especially sitting in the welcoming lounges, complete with the promised open fires to keep the atmosphere as warm and welcoming as possible. This hotel is in the heart of rural Herefordshire and is housed in a Grade II listed building.
Edinburgh is a wonderfully historic city with rich shopping opportunities, plenty of activities and almost endless sight-seeing to be enjoyed, whether you are in the centre of the city, looking down from on high by the Castle or a little way out in the country. This hotel provides you with all the privacy you could desire, and brings you right into walking distance from the best of the city. It is perfect for families as well as couples.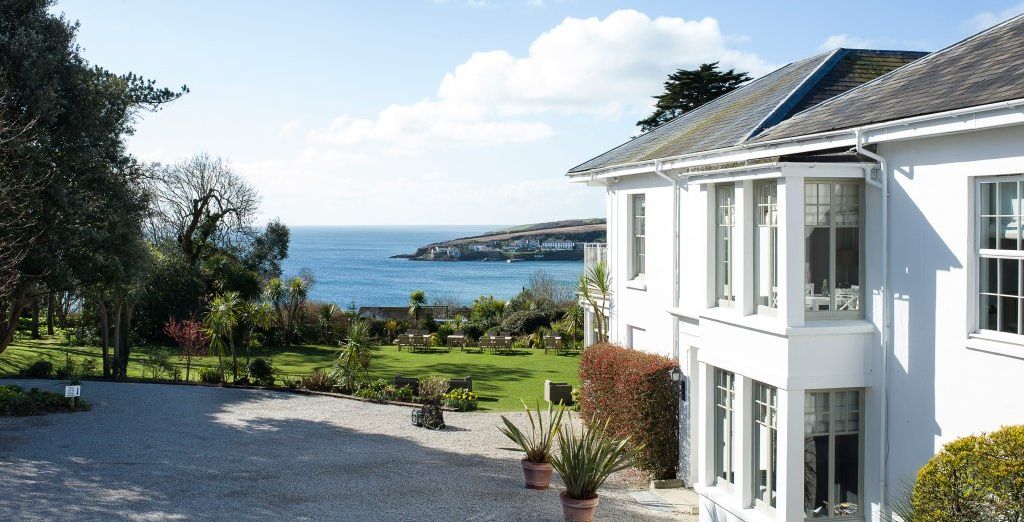 Beautiful Cornwall awaits, with warm temperatures, secluded beaches and beautiful tranquil sea views. This five-star rated guest house (by Visit England) is placed on a remote peninsula, just a short drive from Truro and Falmouth. The rooms are warm and elegant and there is a comfortable lounge with a wood-burning stove to stave off the chill of winter, and there is a children's play area so that everyone has a relaxing and laid back holiday.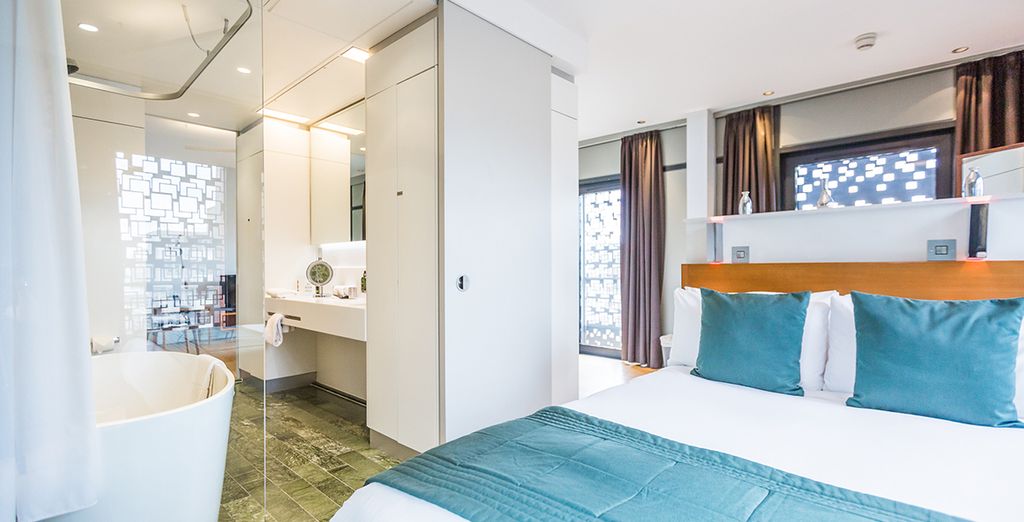 In the heart of the vibrant East End, renown in culture and literature and dear to the hearts of most Londoners, this hotel boasts a mixture of holiday apartments and hotels so you can be as private or sociable as you like before you head out to explore the best of London all dressed up in lights for Christmas and New Year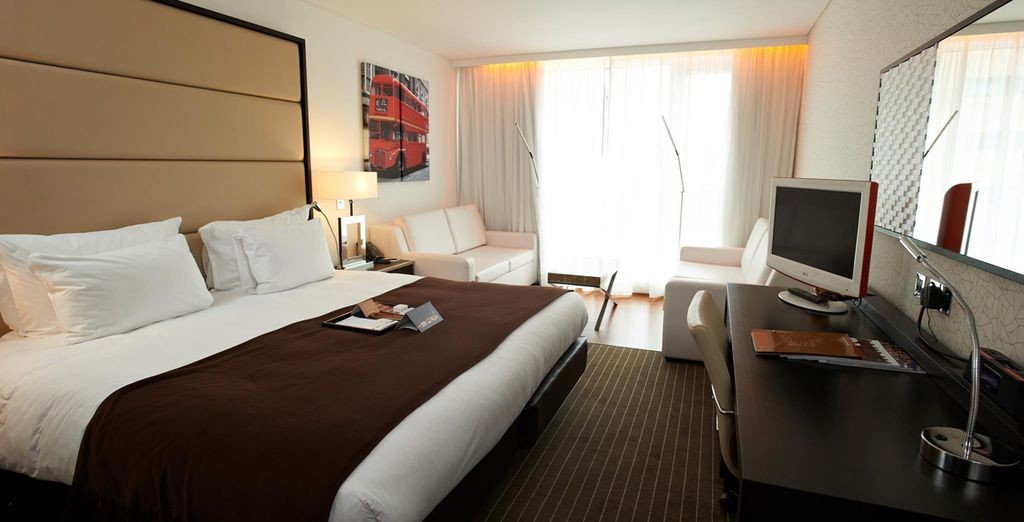 This high end hotel is perfect for lovebirds who want to pamper each other and enjoy the best of their time together. Sumptuous rooms, exquisite cuisine and excellent views over both the city and over the Thames. On New Year's Eve, if your room faces the right way, you will be able to enjoy some of the fireworks from your window
How to book your trip for New Year 2021/2022
With Voyage Prive, we work tirelessly to source the best deals for our customers. We've got very good at finding them, so when you sign up to receive our newsletters which feature all the latest deals on offer, or go onto the website to make your booking, you can take advantage of amazing deals, like up to 70% off, free child accommodation and many more. Check out the website now and see if there are New Year Breaks UK on offer that could tempt you into travelling this New Year!
Where should I go for New Year's 2021/2022?
Here are some good tips for New Year's Eve destinations: Vienna, Tyrol, Prague, Budapest, Brussels, Lisbon, Riga, Dublin, Malta, Madeira, Naples, Florence, St. Petersburg or Berlin and Krakow for Europe.
Where should I go for New Years in UK?
You should go to Little Venice, Cornwall, Richmond Park, the Lake District, the Jurassic coast for the UK.
What can couples do on New Years?
New Year as a couple? Don't panic, here's a list of activity ideas to spice up your evening. Spending New Year's Eve as a couple is not synonymous with boredom, on the contrary. Whatever the menu chosen, the music, the atmosphere, calm or festive, don't hesitate to add your little bit of madness to it.
Make a photo shooting session with accessories
Write each other your list of resolutions for the coming year.
Make an evening following the traditions of another country
Have a musical evening: karaoke or dance session
Enjoy a sensual evening of massage and romantic music.
Have an evening of viewing photos from the past year to bring back all your good memories.
Rent a room in a luxury hotel
Take an evening stroll to romantic places to kiss you when the time comes at midnight.
FAQ New Year Breaks UK